On Thursday, the Dolphins decided to release tackle Branden Albert. That is, until at least one team phoned them with trade interest. For now, Albert remains on the roster as the Dolphins explore trade possibilities. Apparently, it didn't take long for serious talks to materialize. The Jaguars and Dolphins have talked trade, according to Armando Salguero of The Miami Herald. A source tells Mike Garafolo of NFL.com (on Twitter) that the Jaguars are the "primary destination" for Albert at this time.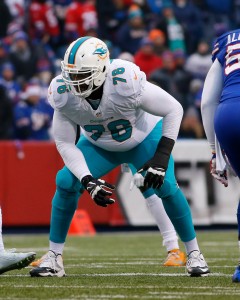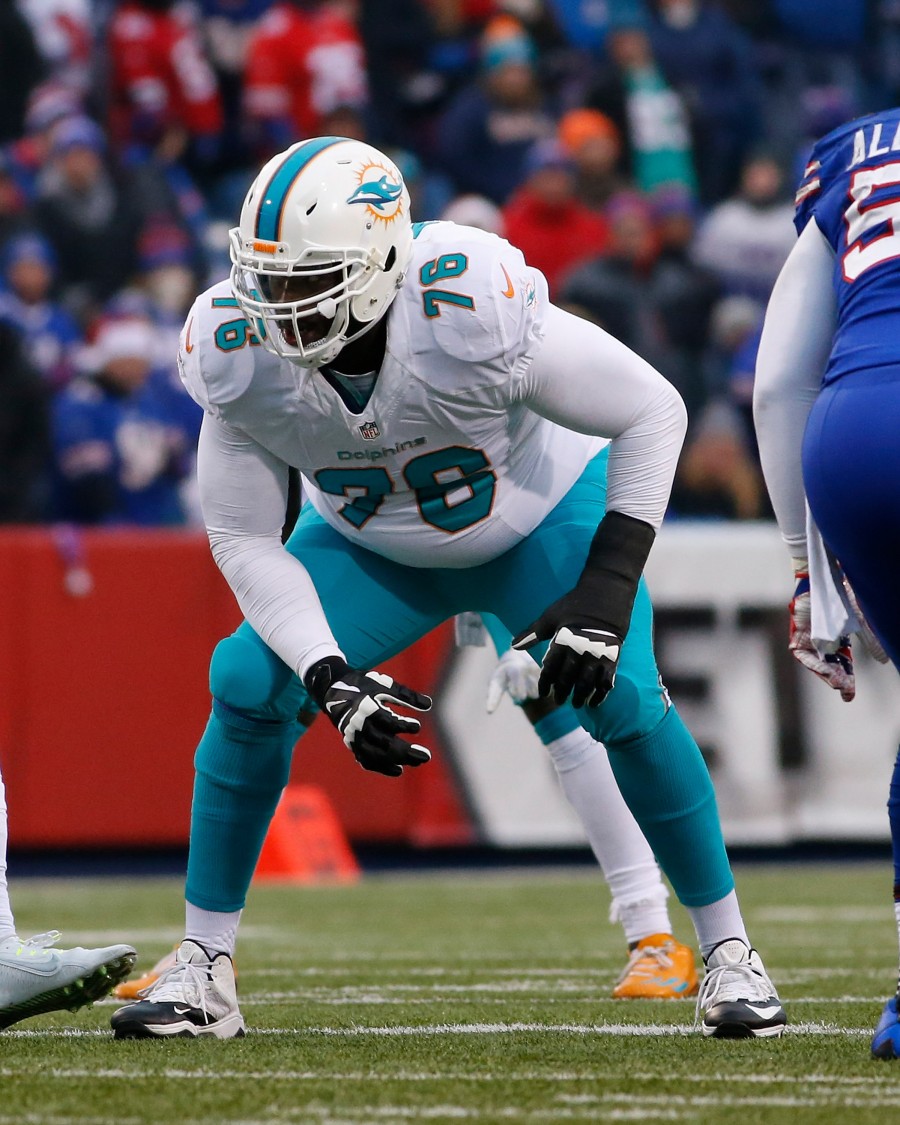 The Jaguars are in need of a starting left tackle after declining Kelvin Beachum's contract option on Thursday. At this time, Salguero writes that the Jaguars could be the only team to have expressed interest in an Albert trade. In addition to an agreement of terms between the two Florida teams, the Jaguars will presumably want the blessing of Albert. Albert may not have explicit no-trade rights, but there's little sense in bringing him on board if he does not want to be there. Albert will turn 33 in November and he might not be gung-ho about joining a team that went 3-13 in 2016.
The Dolphins want draft compensation, though it won't necessarily have to be an early pick, Salguero writes. Miami will want a pick in the 2017 draft but Jacksonville might push it to be a conditional 2018 pick based on Albert's performance. If they can't agree on proper draft considerations, Salguero writes that the two teams might move on to players.
One player who might not figure into the Jags' plans for 2017 is tight end Julius Thomas and Salguero raises him as a trade candidate, though it's not clear whether that is speculative or based on direct knowledge. The versatile Thomas would fill a need for Miami and a trade would allow the Jags to get off the hook for the remaining three years of his deal, including his guaranteed base salary. The Dolphins willingly absorbed Byron Maxwell's contract this time last year, but I'm skeptical as to whether they'd do the same with Thomas after two disappointing years.
Photo courtesy of USA Today Sports Images.
Follow @PFRumors