The most high-profile free agent signings occurred more than two months ago, but as we near June there are still talented NFL free agents available on the open market. Most of these players (with a few exceptions) won't command much guaranteed money, and none will factor into the compensatory draft pick formula given that we've passed the May 8 deadline for comp selections. Let's take a look at the defensive players who will try to find a home as training camp approaches:
There's no question that Reid's history of protesting the national anthem has factored into his ongoing free agency. Reid was asked about his plans to kneel during the anthem by the Bengals, the only club yet to have him in for a visit, and Reid has since filed a collusion grievance against the NFL, one that is backed by the NFLPA. Colin Kaepernick, of course, has failed to land an NFL job after initiating the protest, and it's quite possible Reid will be similarly blackballed. On the field, Reid is a solid starter capable of playing either defensive back or linebacker, but the safety market as a whole has been incredibly slow to develop.
Possible fits: 49ers, Cardinals, Buccaneers, Panthers, Redskins, Chiefs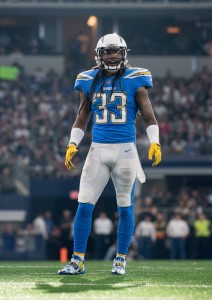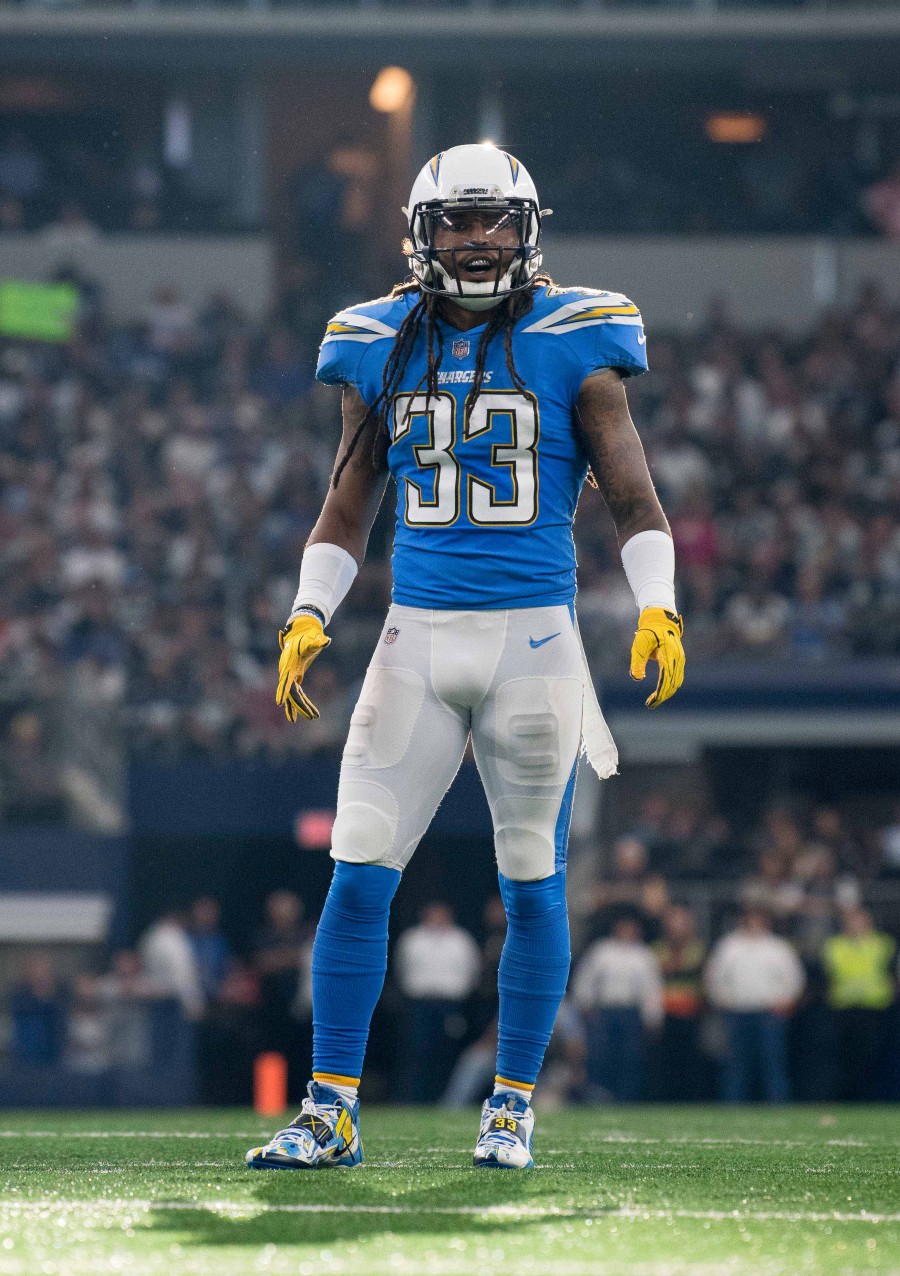 To date, Tyrann Mathieu's one-year, $7MM deal with the Texans is the most expensive safety contract (non-franchise tag department) handed out this offseason, and one agent told Jason La Canfora of CBSSports.com that safeties aren't even getting offers of "one year, $3 million." Like Reid, Boston has generated scant interest over the past two months, although four clubs — the Cardinals, Raiders, Browns, and Giants — reportedly expressed interest in March. Boston is only 25 years old, coming off the bet season of his career, and can handle deep safety. He's admitted his history of social activism could be working against his prospects, although Boston hasn't taken as public of stances as has Reid.
Possible fits: Bengals, Giants, Cowboys, Panthers, Buccaneers, Cardinals
The Buccaneers swapped out Ayers in favor of Vinny Curry this spring, and it's not readily apparent that Tampa Bay found a better player. While Curry is three years younger than Ayers, the latter finished as the league's No. 10 edge defender in 2017, according to Pro Football Focus, while Curry ranked 21st. Ayers hit a career-high in sacks with nine in 2015 and managed only two quarterback takedowns a season ago, but he's highly adept at generating pressure, even if it doesn't show up in the stat sheet. Instead of taking multiple free agent visits, Ayers met with several clubs at the league's meetings in March, but he's yet to ink a new deal.
Possible fits: Lions, Panthers, Seahawks
Breeland originally signed a three-year, $24MM pact with the Panthers on the first day of the free agent period, but that contact was nullified after Breeland failed his physical. A freak injury resulted in a cut on Breeland's foot that will require a skin graft, meaning he won't be able to sign until he heals, which could be at some point this summer. Overall, the health issue — which occurred when a stray golf ball hit Breeland and re-opened a wound he suffered in grade school — sounds relatively minor, and shouldn't scare teams once the 26-year-old is ready to meet with teams again. The Packers, for one, were reportedly interested in Breeland before he landed with Carolina (but have since added multiple corners via the draft), while the Redskins don't appear ready to discuss a reunion.
Possible fits: Cardinals, Lions, Eagles, Raiders, Chiefs, Colts, Bills
The 2018 pass rushing market was extremely thin, as there were few options available via either free agency or the draft. Veterans such as Demarcus Lawrence and Ezekiel Ansah were quickly franchise-tagged, while only two edge rushers — Bradley Chubb and Marcus Davenport — came off the board in the first round of the draft. Enter Galette, who dominated in limited playing time with the Redskins a season ago. Although he put up only three sacks, Galette registered 37 pressures on just 258 pass-rushing snaps. His age (30) and history of off-field issues should drive his price down, meaning an edge-needy club could be in line for a bargain. One team that's not interested? Washington, which is moving on after inking fellow outside 'backer Pernell McPhee.
Possible fits: Browns, Raiders, Rams, Ravens, Texans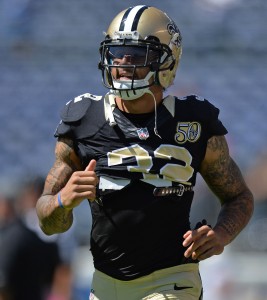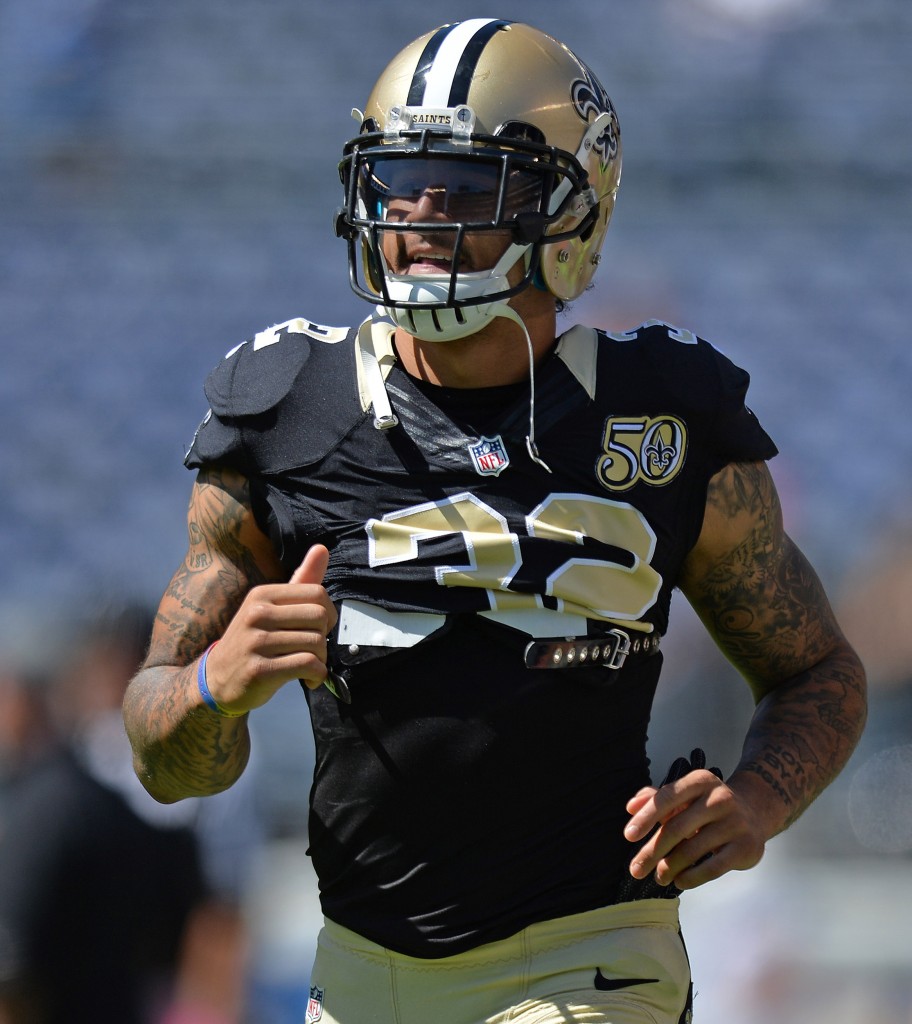 Vaccaro offers a more versatile skill-set than other defensive backs on this list, as he's demonstrated the ability to play slot cornerback. Coming off the worst season of his five-year NFL career, Vaccaro was admittedly putrid in coverage in 2017. Pat Thorman charted the former first-round pick allowing a 84.2 completion percentage, 11.7 yards per attempt, and a 147.3 passer rating (for comparison, Eric Reid's numbers: 64.7%, 7.8 YPA, 81.8 passer rating). The Dolphins met with Vaccaro earlier this year, but seem unlikely to sign him after adding Minkah Fitzpatrick in the draft.
Possible fits: Cowboys, Bengals, Colts, Eagles, Buccaneers, 49ers
The Saints opted not to tender Breaux as a restricted free agent, passing on the opportunity to keep the 29-year-old at a one-year price south of $2MM. Since hitting the open market, Breaux has generated a good deal of interest, meeting with the Broncos, Patriots, Packers, and 49ers in March. That he hasn't yet signed is likely an indication that Breaux is asking for too much money, as teams are likely wary of paying a player who hasn't been healthy since 2015. That 2015 campaign was a massive success for Breaux, however, as he finished 16th in Football Outsiders' success rate, meaning the former CFLer was proficient at stopping receivers short of the sticks.
Possible fits: Patriots, Broncos, Texans, Colts, Chiefs, Eagles, Panthers
Although Raiders head coach Jon Gruden has not ruled out a reunion with Bowman even after signing fellow linebacker Derrick Johnson last week, it's difficult to see how Bowman would fit on the Oakland Roster. Johnson wasn't the only Raiders 'backer addition this spring, as the club has also brought in Tahir Whitehead, Emmanuel Lamur, and Kyle Wilber. Bowman, 30, has stated that he'd like to re-sign with the Raiders, and noted his affinity for the Bay Area. If Bowman wants to stay in California, the Chargers or even the 49ers (Reuben Foster insurance?) could make sense as a potential destinations.
Possible fits: Chargers, 49ers, Patriots, Steelers, Jaguars, Giants, Rams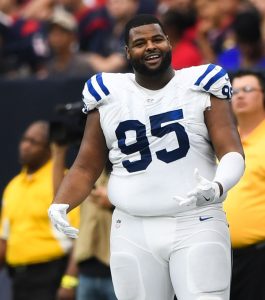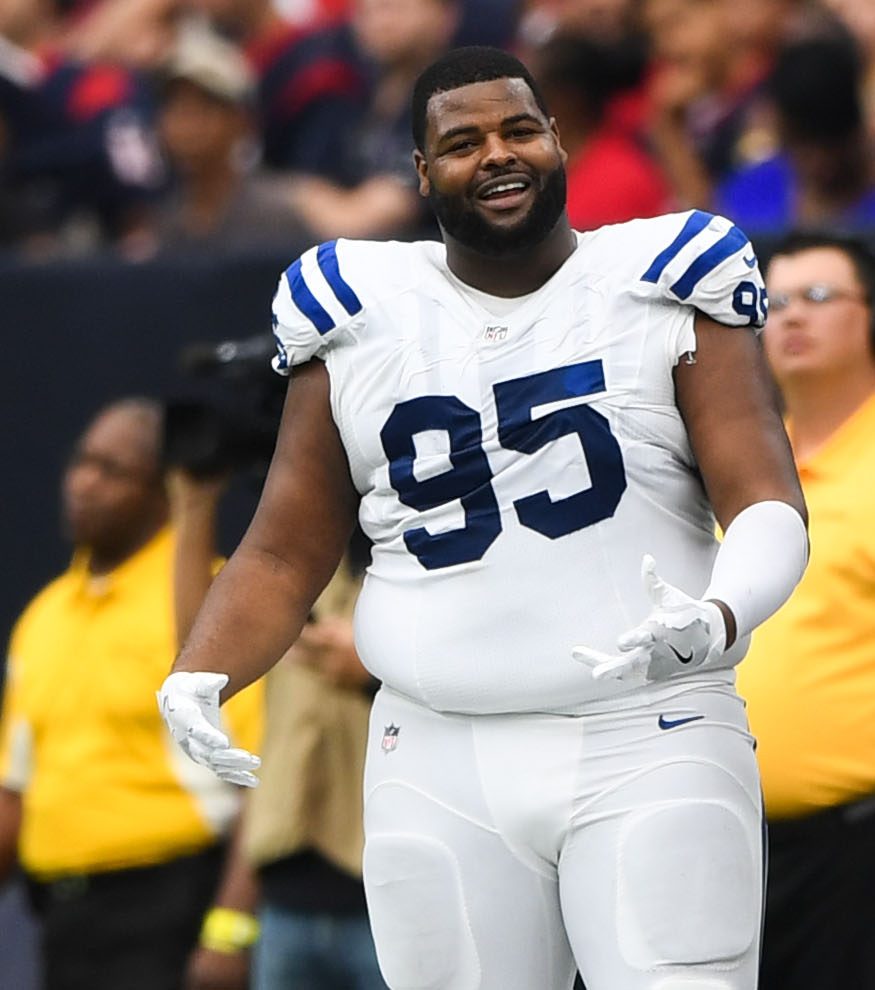 Despite having five NFL seasons under his belt, Hankins is still only 26 years old. So why aren't teams banging down his door? Massive defensive tackles of Hankins' stature (6'3″, 320 pounds) simply are relied on very much in today's pass-heavy league, so clubs aren't willing to shell out money for what is effectively a part-time player. Hankins has steadily played about two-thirds of his team's defensive snaps, meaning he's taken off the field on passing downs. Still, he should be able to fill a specific role for a team with a need on the interior. Thus far, Hankins has met with the Redskins and Jets.
Possible fits: Dolphins, Browns, Texans, Falcons, Saints
Webster ruptured his Achilles tendon last December before ultimately being released by the Rams in April, so any interested party will need to closely inspect his health status before agreeing to a deal. In his first full season as a starter, Webster was relatively successful, ranking as a top-35 cornerback in Football Outsiders' success rate and yards per pass allowed. Los Angeles probably won't have any interest in re-signing Webster after landing both Marcus Peters and Aqib Talib this offseason, but the Broncos — with whom Webster spent the first four years of his career — might be an option.
Possible fits: Broncos, Cardinals, Dolphins, Eagles, Giants, Bills
Photo courtesy of USA Today Sports Images.
Follow @PFRumors