Reuben Foster will be headed to the Redskins, Adam Schefter of ESPN.com tweets. The recently arrested linebacker made it to the middle of the waiver claim order before Washington swooped in.
Washington sits at 6-5, meaning at least 17 teams passed on adding the former 49ers linebacker. San Francisco waived its 2017 first-round pick after he was arrested for the third time this year. Washington was the only team to place a claim on Foster, Tom Pelissero of NFL.com tweets.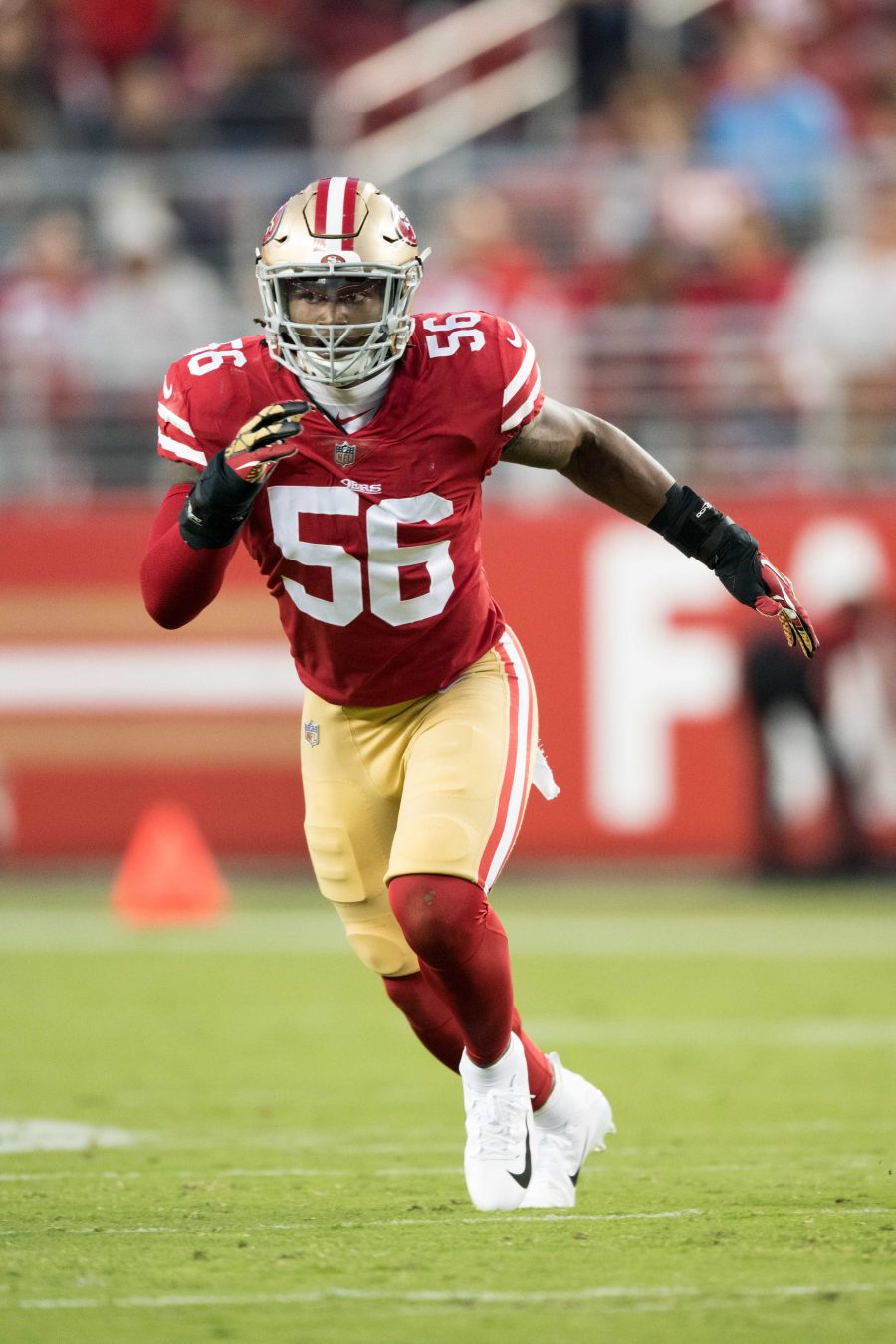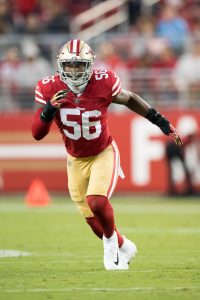 This move is obviously controversial, given Foster's arrest over the weekend. But the second-year 'backer avoided trouble from his first two arrests — for marijuana possession (and a weapons charge) and alleged domestic violence — earlier this year. The repeat trouble Foster's encountered, though, gave plenty of teams pause.
The initial domestic violence charge led to the alleged victim admitting to false allegations. The same woman, Elissa Ennis, was the alleged victim in Tampa, Fla., over the weekend, complicating matters for Foster, who faces legal action in Florida and another NFL ban.
The NFL suspended Foster for two games, despite the Alabama alum being cleared twice this offseason, and the league could intervene here. But for now, Foster is eligible to play in the Redskins' Monday game against the Eagles. That would be an interesting look for the NFL, which has experienced trouble on the domestic violence front in recent years.
A Tampa Police statement indicated the 24-year-old Foster and Ennis have been involved in and on-and-off relationship for the past three years and that "Foster slapped [Ennis'] phone out of her hand, pushed her in the chest area, and slapped her with an open hand on the left side of her face. Officers observed a one-inch scratch on the victim's left collarbone."
Washington VP of player personnel Doug Williams addressed the Foster claim. The team does not plan on playing Foster until the legal process plays out.
"The Redskins fully understand the severity of the recent allegations against Reuben. If true, you can be sure these allegations are nothing our organization would ever condone," Williams said. "Let me be clear, Reuben will have to go through numerous steps, including the full legal process, an investigation and potential discipline from the NFL, as well as meetings with counselors associated with the team, before he will ever have the opportunity to wear the Bergundy and Gold as a player. 
"That being said, we decided to investigate the situation with Reuben further by claiming his rights and after candid conversations with a number of his ex-Alabama teammates and current Redskins players who were overwhelmingly supportive of us taking this chance."
Alabama products Jonathan Allen, Daron Payne, Ryan Anderson and Shaun Dion Hamilton are four of six former Foster-era Crimson Tide performers on the Redskins.
Dealing with a hamstring injury, Foster has not played since October. He suited up for six 49ers games this year, making 29 tackles. As a rookie, he was one of the NFL's best linebackers but only dropped to No. 31 in the '17 draft because of a polarizing off-field reputation.
Foster's talent made the proposition he'd have another opportunity likely, but it happening so soon was a slight surprise. He has two years remaining on his rookie contract, with $257K remaining this season. A fifth-year option exists, meaning Foster could be under team control on this deal through 2021.
He's also changed representation, with CBS Sports' Jason La Canfora reporting (via Twitter) he's now expected to sign with agent Charlie Fields.
Follow @PFRumors