In 2015, Cardale Jones emerged as a superstar for Ohio State when quarterbacks Braxton Miller and J.T. Barrett were lost to injury. After leading the Buckeyes to wins over Michigan and Wisconsin before topping Oregon in the National Championship, Jones went from a relative unknown to a bonafide NFL prospect. Although he was benched midway through the 2016 season, many still believed that big things were in store for the athletic QB when the Bills tapped him in the fourth-round of the draft.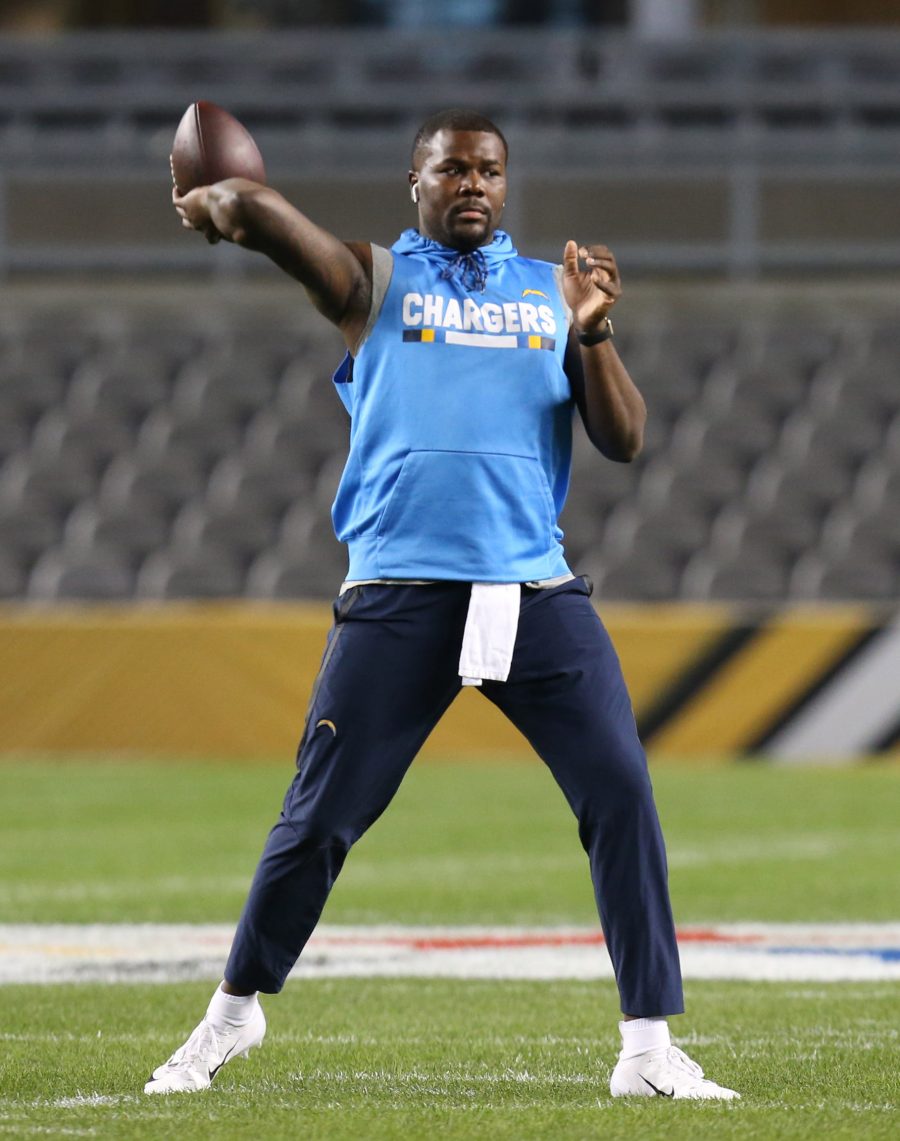 In 2019, Jones' NFL career is at a crossroads. After two years with the Chargers, Jones is very much in danger of missing the 53-man cut as he sits behind star Philip Rivers and fellow ex-Bill Tyrod Taylor. The Bolts could conceivably carry three quarterbacks on the varsity squad, but they already seem well set with the far more accomplished Taylor as Rivers' stopgap.
"The evaluation is going to come in the preseason games when you're out there against another team and you're having to manage a lot of different things," Chargers offensive coordinator Ken Whisenhunt said recently. "The trend for him has been good. He's improving. Just seeing his command in the huddle now, opposed to what it was last year, it's much better."
If Jones does not impress in the preseason, it's not a given that he'll land an NFL contract. Last year, the Bolts cut Jones on Labor Day Weekend and were able to stash him on the practice squad. This year, he's with the Chargers on a low-cost reserve/future contract.
There's still reason to believe in Jones, but it's hard to see another team carrying him on the 53-man roster as he approaches his 27th birthday in September.
Photo courtesy of USA Today Sports Images.
Follow @PFRumors