The Tyreek Hill saga will enter a crucial stretch. The embattled Chiefs wide receiver will meet with NFL investigators this week, Terez Paylor of Yahoo.com reports. Hill's legal team is expected to join him at these meetings, Paylor reports.
The league will conduct multiple interviews with Hill, Kevin Kietzman of WHB 810 reports. The summits will take place in Kansas City, and Adam Schefter of ESPN.com reports the first will commence Wednesday (Twitter link).
Hill remains barred from Chiefs offseason activities. He is no longer facing criminal charges for the alleged incident that ended with his son suffering a broken arm, but the Kansas Department for Children and Families is still looking into the matter. As the Roger Goodell era has repeatedly shown, the league does not require a criminal charge or conviction to suspend a player. And with Hill having a violent past, these proceedings will be critical for his NFL future.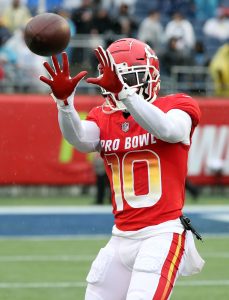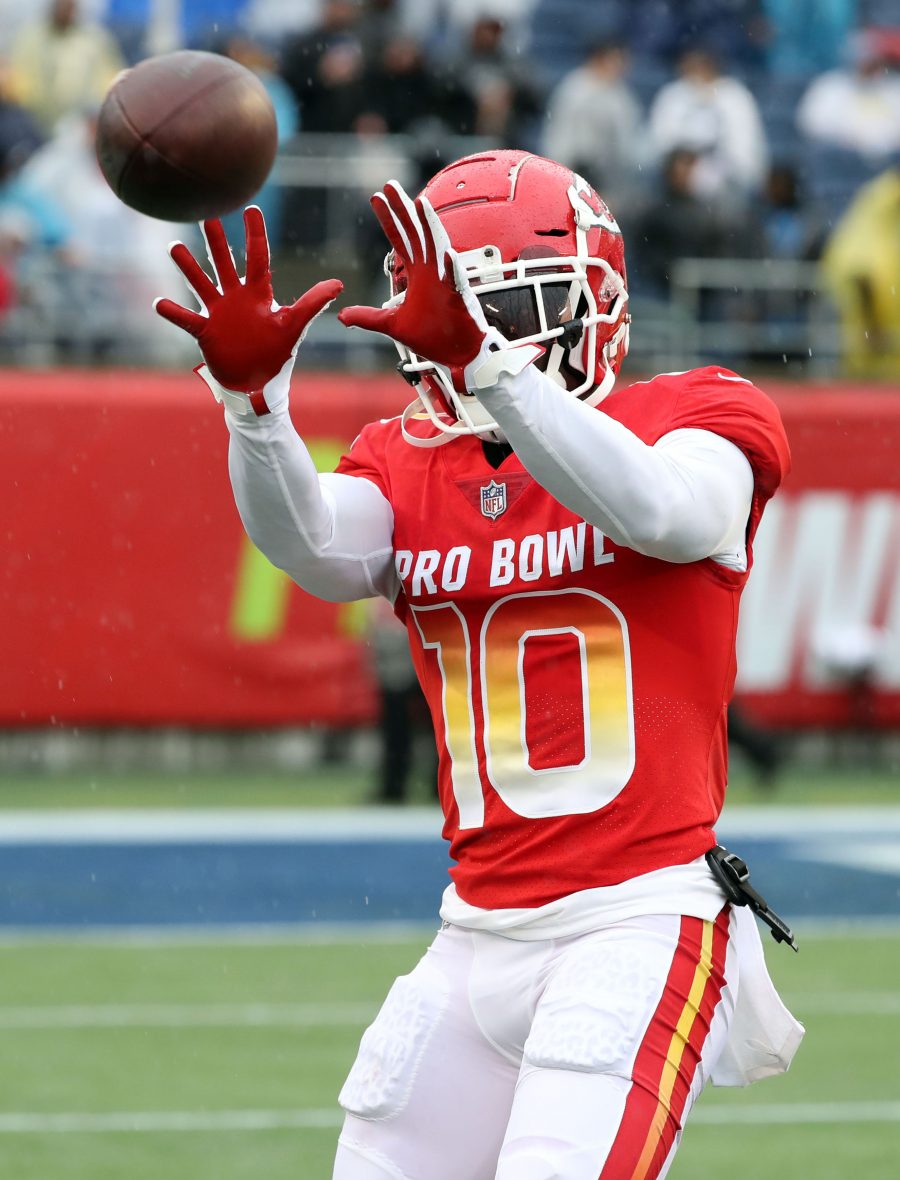 While no longer being investigated for alleged involvement in his son's broken arm, the prospect of Hill having struck his child could pose a significant problem for the 25-year-old wideout. The potential crime Johnson County (Kan.) District Attorney Steve Howe was believed to be referring to was the welts and bruises on the body of Hill and his fiance's 3-year-old son. The league's investigation uncovering more on this front could mean either a lengthy suspension and/or the Chiefs having to move on from another core member of their offense.
Hill and Crystal Espinal's son was removed from their custody this year. An audio tape released in April included dialogue about Hill physically disciplining his son, after which Hill was heard saying Espinal needed to be "terrified" of him. A subsequent text exchange, in which Hill denied the abuse allegations, placed blame on Espinal. Hill's fiance is the same woman the wide receiver pleaded guilty to choking and punching in 2014, when she was pregnant with the couple's son. Since that incident occurred before Hill entered the league, he did not face NFL discipline for it.
The NFL taking the step to meet with the two-time All-Pro means a resolution may now be in sight. Hill was banned from Chiefs OTAs and minicamp but, unlike Kareem Hunt, has remained a Chief through this off-field drama. The Chiefs seemingly prepared for at least the prospect of a Hill suspension, having used their first 2019 draft pick on Georgia wide receiver Mecole Hardman. But at this point it remains unclear if Hill will begin this season with a significant ban or face the prospect of his promising Chiefs tenure coming to a close.
Photo courtesy of USA Today Sports Images.
Follow @PFRumors