The Bengals have discussed an extension with A.J. Green, according to ESPN.com's Dan Graziano. Per the terms of the franchise tag, the two sides have until July 15 to hammer out a deal. If they can't come to terms, the wide receiver will play out 2020 on a one-year, $17.971MM deal.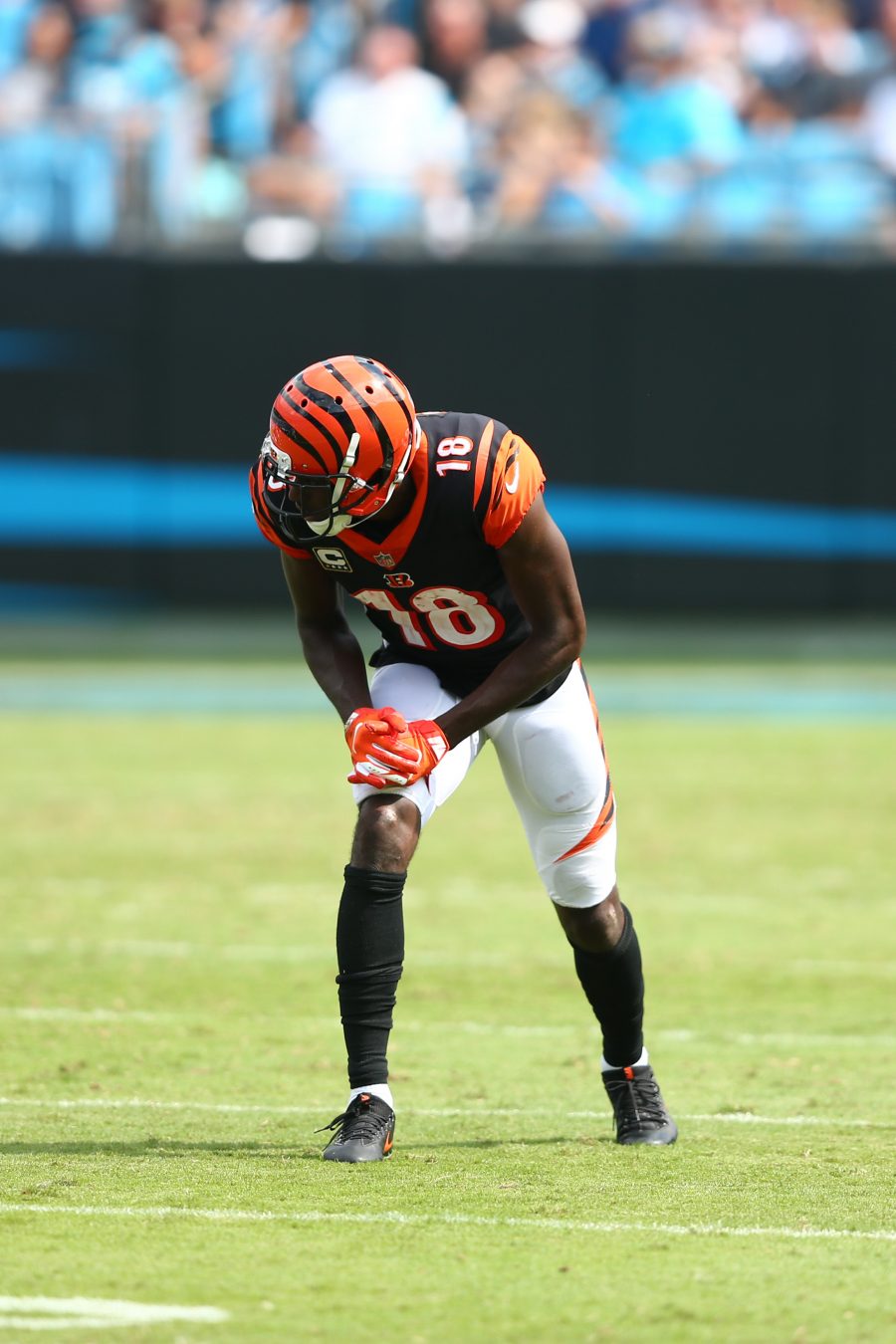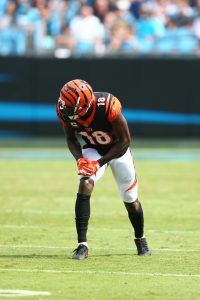 [RELATED: It's A Make-Or-Break Year For Bengals WR John Ross]
Green's situation is complicated to say the least. For years, he's been the face of the franchise, and he's performed as one of the league's very best receivers across multiple seasons. After Green missed all of last year, it might be tough for the two sides to come to terms. If they can't get something done over the next few weeks, Graziano wonders aloud if Green could be traded later this summer. It would be a shock to see the Bengals part with Green, but we've seen similar situations play out before in the NFL.
"Everything's been positive with A.J.," head coach Zac Taylor said recently when asked about Green's status. "He's fully healthy and is working hard. He's been in Atlanta. It's all been positive in that regard."
That's good news for the here and now, but Green wants the security of a long-term deal. The 31-year-old (32 in July) won't hold out, but he won't be happy without a new pact either.
"I have no problem with the franchise (tag). I don't like it, but I'm not a guy that's going to sit out the whole year," Green said in December. "But at the end of the day, that shows me they're not committed to me. That's fine. They have a business they have to run. As the player I have my own business, so if you do that I have to protect myself."
"If you're not committed to me long-term, I understand. There are no hard feelings. You have a business to run. All great businesses face difficult decisions. I understand that. For me, I have to make a big decision as well."
Photo courtesy of USA Today Sports Images.
Follow @PFRumors