6:08pm: This moved fast. Brown's one-year Buccaneers deal is done, Schefter reports (on Twitter). As of now, Brown will be eligible to make his Bucs debut in Week 9 against the Saints.
5:52pm: Brown's Bucs negotiations are "99% done," according to the Tampa Bay Times' Rick Stroud (on Twitter). The former Steelers superstar's latest chance at reviving his career looks almost certain to occur in Tampa.
5:17pm: The Buccaneers appear to have reversed course on Antonio Brown. They are bringing him in for a visit, Aaron Wilson of the Houston Chronicle reports.
While the Seahawks still have interest in the superstar wide receiver, Wilson adds the Bucs are the expected team to land the mercurial free agent. The sides have already begun working toward an agreement, per ESPN.com's Adam Schefter (on Twitter). The Seahawks remain in discussions with Brown, but the high-profile free agent is flying to Tampa tonight. Other teams remain interested as well, though Brown and the Bucs each have "extreme interest" in finalizing an agreement, per Jason La Canfora of CBS Sports (Twitter link).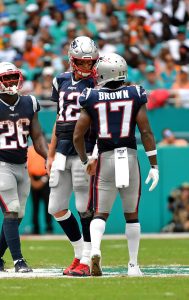 This accord will not cover Brady's Tampa tenure. While Tom Brady has been pushing for Brown for a while, Ian Rapoport of NFL.com reports this will be a one-year agreement (Twitter links). Brady is signed through 2021. Though, if Brown can rebound from the span that cratered his career, the Bucs would seemingly have interest in keeping him around next season.
Bruce Arians said shortly after the Bucs' Brady signing the team was not interested in Brown, despite the quarterback's push for the four-time All-Pro. Arians said at the time a deal was "not going to happen" and Brown was "not a fit here." However, the Bucs can be viewed as one of the NFC's frontrunners and made an all-in move when they signed Brady.
Brown would equip Brady with arguably the best weaponry of his career, upon joining Chris Godwin, Mike Evans and Rob Gronkowski. Arians coached Brown for two seasons when he was the Steelers offensive coordinator, so if Brown does sign with the Bucs, it will be interesting to learn what changed between the Bucs HC's March comments and now. It could be as simple as Brady having convinced his new coach to sign off on reuniting with Brown. Brady and Brown indeed discussed the prospect of playing together again before the QB's Bucs agreement.
Brady was reported to be against the Patriots releasing Brown last season. Brown is out until at least Week 9 due to his suspension, and the 32-year-old wideout runs the risk of having his ban increased. The NFL is still investigating Britney Taylor's sexual assault allegation, and Brown's civil trial in this case is upcoming.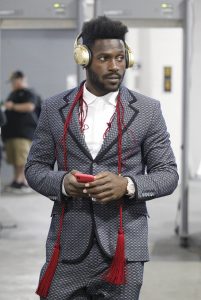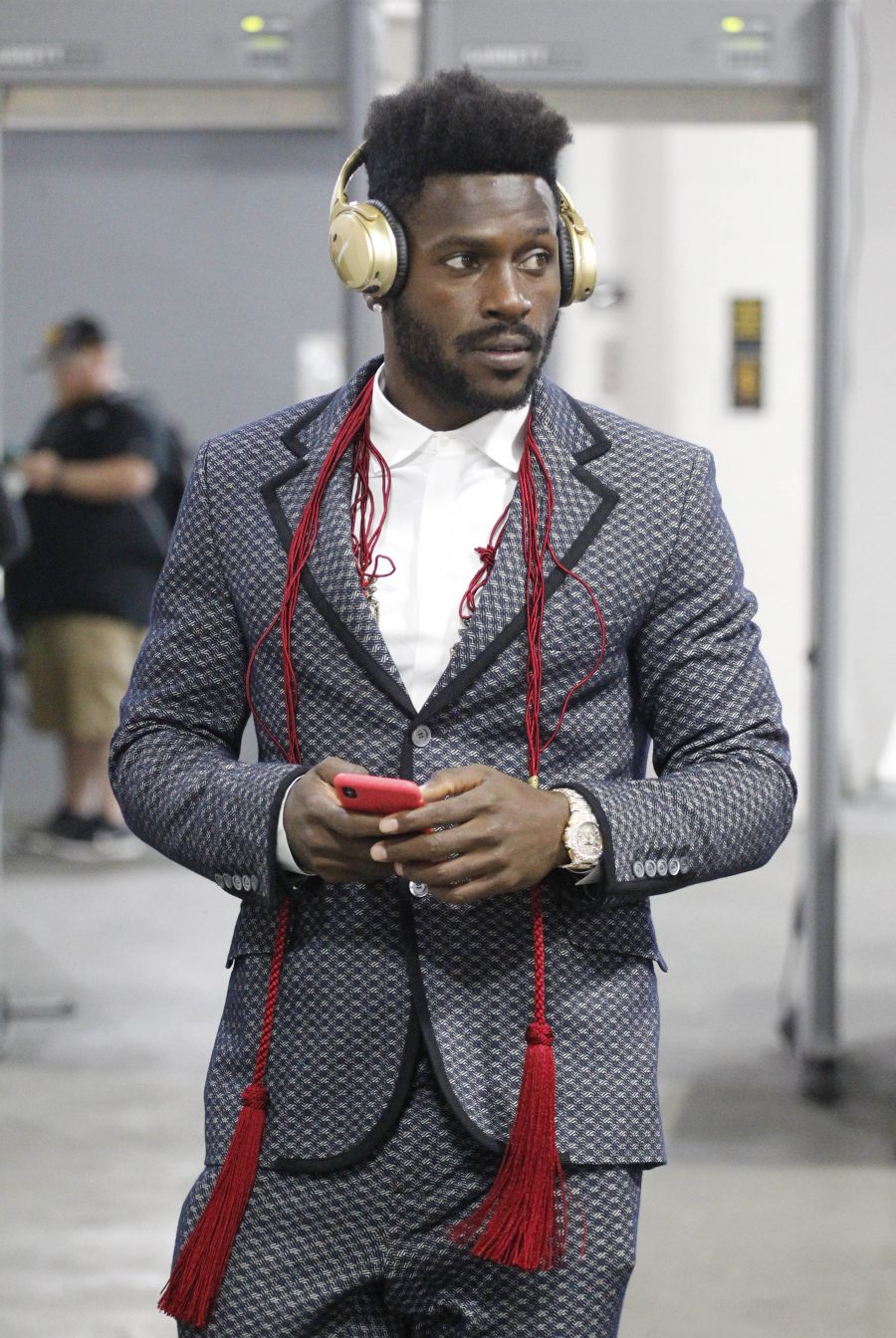 A Brown signing would carry risk, obviously. Since reeling off one of the greatest stretches in wide receiver history, Brown torpedoed his career with a months-long volatility spree. The Steelers traded him after he essentially no-showed their Week 17 game in 2018, and Brown clashed with the Raiders quickly and did not play a game for the team. The Patriots used him in Week 2 of last season, but after text messages from Brown threatening a separate sexual misconduct accuser emerged, New England became the third team to move on from him in 2019. He then spent 13 months in free agency, a time during which he was arrested in connection of an assault on a delivery driver.
This deal being now heavily reported is interesting; the Seahawks were the team most closely connected to Brown this year. Russell Wilson has stumped for the wideout both in 2019 and this year and worked out with him this offseason. He was still lobbying for Brown at the 11th hour, Jeremy Fowler of ESPN.com tweets. Brown spoke with Wilson and Geno Smith about an agreement this season.
Both the Bucs and Seahawks already have strong aerial cadres, but Brown's brief New England stay with Brady may be enough to give the Bucs the edge. Both Evans and Godwin have battled injuries this season, and Gronkowski is one of the NFL's most injury-prone players. Brown would also provide insurance — as strange as that sounds — against more Bucs skill-position injuries.
Should Brown sign with Tampa Bay, the team will have the 2010s' top two touchdown scorers. Gronkowski edged his 2010 draft classmate 78-75 here, and the 2019 season barely factored into these totals. It would be fascinating to see these two team up after not playing (excepting Brown's four-catch, 56-yard Patriots game) last season. Brady has been inconsistent this season, ranking 19th in QBR. The Bucs having Brown for eight games would certainly help their Super Bowl cause, considering their defense leads the league in DVOA.
Photo courtesy of USA Today Sports Images.
Follow @PFRumors