As the Texans progress on their slow-moving head coaching search, Deshaun Watson's discontent with the franchise appears to remain. The quarterback is eyeing destinations for a potential trade out of Houston.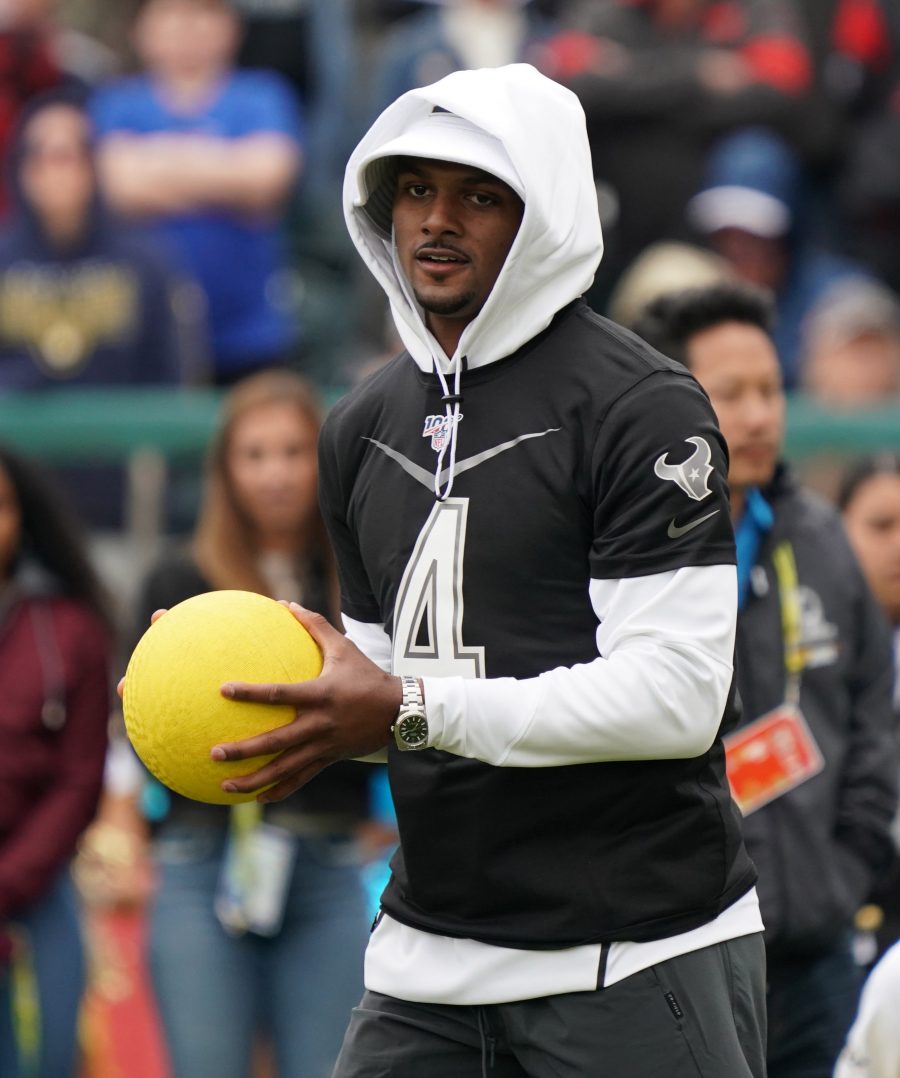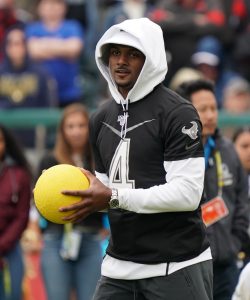 The Texans have received calls on Watson, whose unhappiness surfaced more than two weeks ago, but have not budged yet. However, multiple AFC East teams look to be in play for the quarterback whose contract contains a no-trade clause. Watson is interested in playing for the Dolphins or Jets, Armando Salguero of the Miami Herald reports, but at this point would prefer a Jets deal.
Watson is believed to have told people this week he would rank the Jets over the Dolphins among destinations, due largely to the latter's Robert Saleh hire. Watson wanted the Texans to include the former 49ers DC in their coach search, per Salguero. The Texans did not interview Saleh.
Both teams make sense as prospective Watson suitors. Each has two first-round picks this year, with both teams holding top-three selections. Both teams have former top-five QBs on the roster already, but Saleh stopped short of committing to Sam Darnold for 2021. Dolphins GM Chris Grier did name Tua Tagovailoa the team's 2021 starter. This is not the first time the Dolphins have surfaced in prospective Watson trade talks, however. Tagovailoa would likely be a Texans target if the teams discussed Watson.
The Jets and Dolphins reside on the low end as far as skill-position talent goes, joining the Texans in that sector. Each team has a need at wide receiver. As of now, the Jets far outflank the Dolphins in cap space ahead of what could be a robust receiver market. Gang Green is projected to hold more than $60MM in cap room; Miami is projected to possess just more than $20MM.
It is believed Watson could pry three first-round picks in a trade, though a top-three pick headlining the package could change that equation. As of now, the Texans view Watson as their cornerstone player. Both Cal McNair and Nick Caserio have pledged the 25-year-old Pro Bowler will be back in Houston next season. For now, however, Watson remains a disgruntled employee. Considering the rare trade value he possesses, speculation on destinations will continue.
Photo courtesy of USA Today Sports Images.
Follow @PFRumors