Jay Gruden is currently unattached, with the Jaguars hiring Urban Meyer last month. Darrell Bevell is the team's new offensive coordinator. Gruden, who coached Washington from 2014-19, remains interested in returning to the sidelines.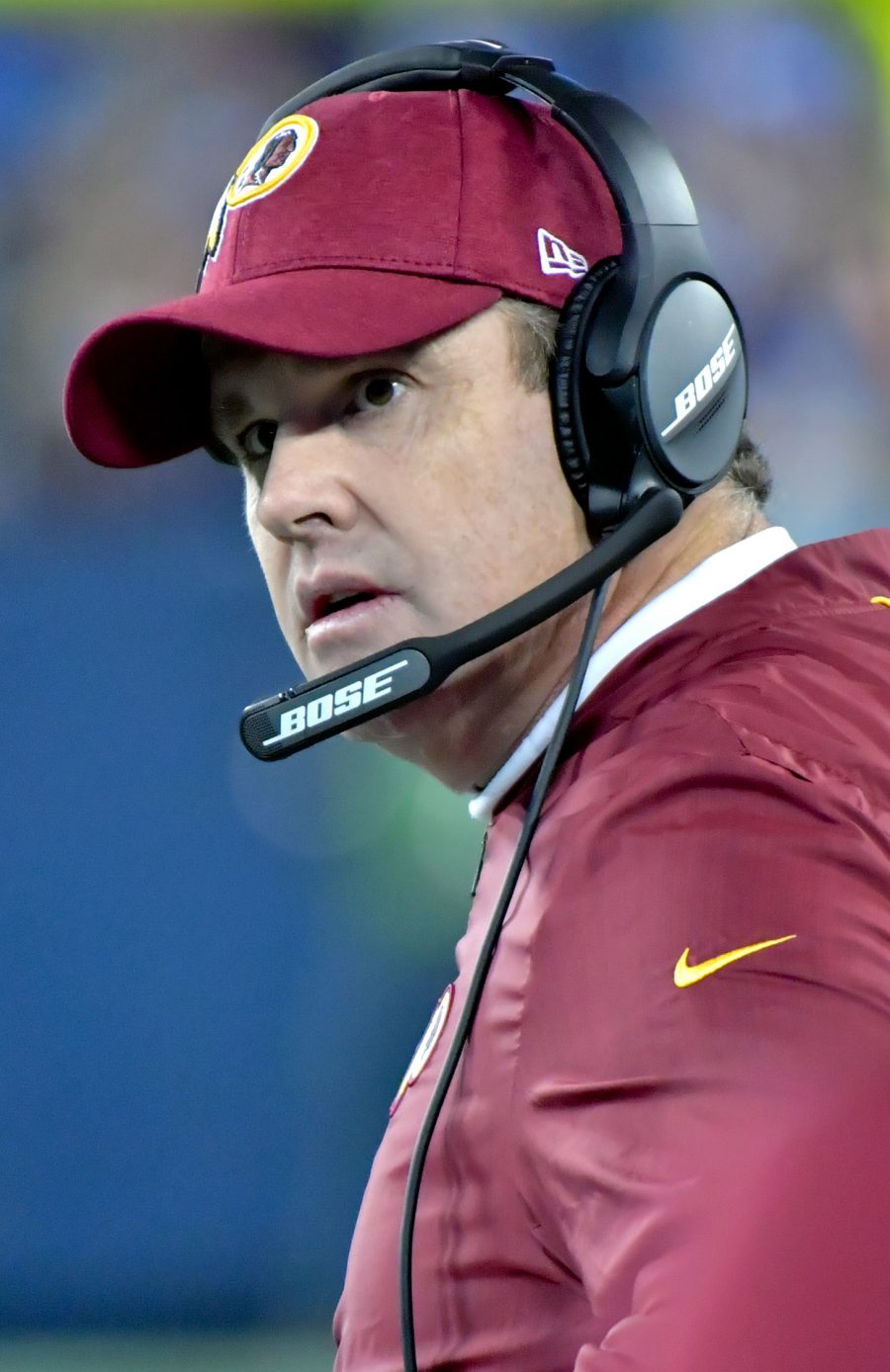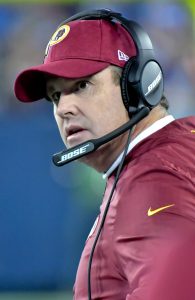 However, the longtime NFL play-caller does not expect to coach this season. Gruden, 53, said, with staffs having mostly filled up over the past few weeks, he will likely sit out in 2021 before reassessing his options, Ben Standig of The Athletic notes (subscription required).
Gruden made some noise recently when he made a candid remark about Washington owner Daniel Snyder's draft involvement. The six-year Washington HC indicated the team's owner "would come in off his yacht and make the pick" after Washington's coaching staff and front office prepared for the draft. Gruden expanded on that assessment.
"Well, first and foremost, he is the owner. So if he wants to come off his yacht, or if he wants to come off his tennis court, wherever he's at and make a pick, he has that right," Gruden said. "(Dan) has the ultimate say, and that's not going to change until he decides he wants to change.
"So I guess he's given up total responsibility and total power to coach (Ron) Rivera, which is a good thing, I think. But when I was there, that wasn't the case. He had final say over everything. He and (former team president) Bruce Allen would talk about it, and they would make the decision. I signed up for that. I knew that was the case going in, and that's just the way it was."
Like Gruden, Allen is no longer with the franchise. Snyder dismissed the 10-year team president after the 2019 season. But the Snyder-Allen-Gruden power trio was in place for nearly six seasons. The last of those, a 3-13 season that involved Gruden being fired after an 0-5 start, transpired after a controversial draft.
It has been long reported Gruden was against drafting Dwayne Haskins, a Snyder- and Allen-driven move. Gruden said one of the team's plans involved taking Montez Sweat at No. 15; Washington later traded back into Round 1 and drafted the edge defender at No. 26. Gruden also mentioned being high on safety Darnell Savage, whom the Packers drafted at No. 21 overall.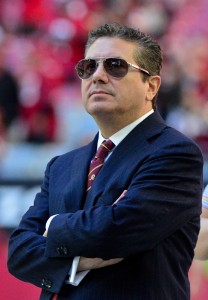 "We knew we needed a quarterback, though. I mean, so at the end of the day, it's not like Dwayne was not a good prospect. He's a young football player with a lot of talent. So it's not the end of the world we took Dwayne," Gruden said, via Standig. "We just didn't think we had to take him that high. It's just what we thought … if we lost Dwayne that there were a couple of other ones later we might be able to get to come in and maybe compete with Case. Plus there was still hope in the back of our minds that Alex would come back."
Coming off a 50-touchdown pass 2018 season at Ohio State, Haskins was viewed as a surefire first-round pick. The Giants were connected to him at No. 6 overall, though they surprised most by drafting Daniel Jones. Haskins fell to No. 15, becoming the third quarterback off the 2019 board. Some in Washington's organization were believed to have placed a third-round grade on the quarterback.
Gruden said during the interview Haskins "wasn't quite ready" when a Case Keenum injury first summoned him into action in Week 4 of the '19 season. The organization quickly soured on the quarterback, benching him early in the 2020 season and putting him on the trade block. The Rivera-led regime waived Haskins in December of last year.
Snyder overruled Washington football-side brass on other occasions, Gruden said. Washington now has Rivera, Martin Mayhew and Marty Hurney atop running football ops.
"For the most part, I'd say 85-90% of the time, we were making pretty much football decisions that were good for the football team, and they were (decisions) that everybody agreed on. … The majority," Gruden said. "But there were a few picks (during my time) that we had nothing to do with it."
The currently unattached coach also discussed Kirk Cousins' exit. The Allen-led Cousins negotiations led to animosity, two franchise tags and the quarterback's departure in free agency in 2018. Rather than a trade haul, Washington only received a third-round compensatory pick for its four-year QB starter.
"For the most part, I was given every opportunity to succeed there. We just didn't get it done," Gruden said. "There are some decisions there that I wish we could have had back. Obviously, we should have gotten more for Kirk Cousins. That's the biggest thing, that I think we should have got more for Kirk Cousins than a third-round pick."
Follow @PFRumors