Despite going 50 years between their second and third Super Bowl appearances, the Chiefs have become the AFC's best team to start the 2020s. They became the only non-Patriots AFC team to reach back-to-back Super Bowls since the Broncos more than 20 years ago and, per BetOnline.ag, are slight preseason favorites to win Super Bowl LVI.
Although Andy Reid is rightfully associated with the franchise going from a 2-14 2012 season to seven playoff appearances over the next eight years, the Chiefs developed some front office talent during this span. The Reid-John Dorsey power structure included key lieutenants, and two of those — Chris Ballard and Brett Veach — took steps toward future GM posts on this day six years ago.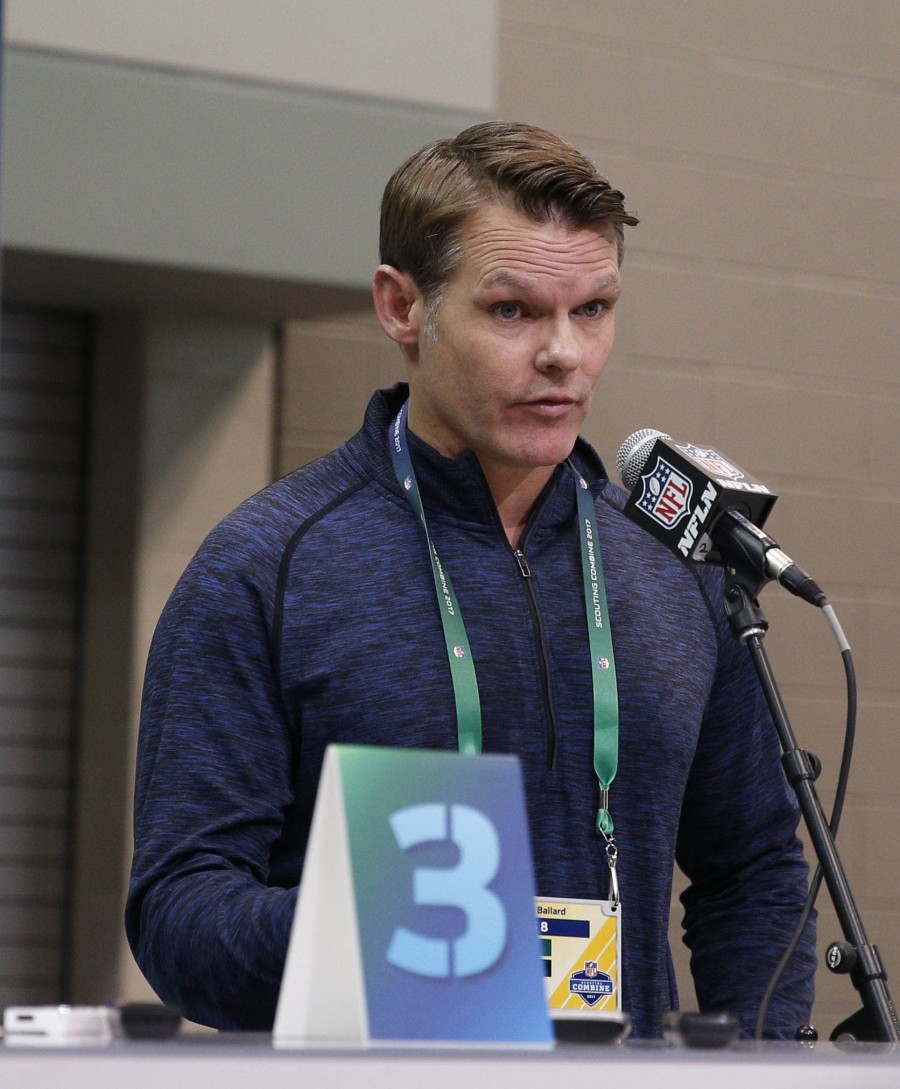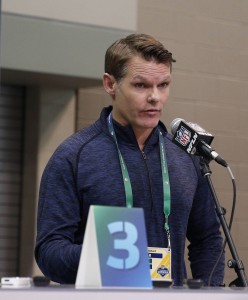 On May 29, 2015, the Chiefs promoted both to the jobs they held when GM offers came. Ballard rose from Chiefs player personnel director to director of football operations, and Veach climbed to a co-director of player personnel post. Both execs served as key Dorsey sidekicks, with Ballard in particular drawing frequent outside interest. Ballard and Veach came to Kansas City along with Reid in 2013.
The Bears, Ballard's team before he joined the Chiefs, interviewed he and Ryan Pace for their GM post on the same day in January 2015. That job ended up going to Pace, who remains Chicago's GM. Ballard also surfaced on the Jets and Lions' GM radars and interviewed for the Titans' GM post that went to Jon Robinson. The Chiefs denied the 49ers permission to speak with Ballard in early 2017. The Colts hired him months later.
Veach has worked with Reid since breaking into the NFL as an Eagles intern in 2004. A step behind Ballard in Kansas City, Veach did not interview for any outside GM jobs like his former coworker. But the Chiefs ended up promoting him to replace Dorsey, whom Clark Hunt fired in June 2017, shortly after Ballard left for Indianapolis. Both GM rises have produced success.
The Colts quickly rebounded from three straight playoff absences, having made the playoffs in two of the past three years. Indianapolis did so despite some stunning sequences — Josh McDaniels' bailing on a head coaching agreement and Andrew Luck abruptly retiring — proving temporary setbacks. Although measured in free agency, Ballard, 51, has been aggressive on the trade market in recent years — as deals for DeForest Buckner and Carson Wentz have shown.
Following the Chiefs' Super Bowl LIV victory, the team gave Veach a six-year extension. Veach, 43, played a key role in the then-Dorsey-led Chiefs trading up for Patrick Mahomes in 2017 and as GM helped give the superstar quarterback help. After revamping Kansas City's porous defense in 2019, Veach extended Mahomes, Travis Kelce and Chris Jones in 2020. The Mahomes deal remains the NFL's richest pact, at $45MM annually, though its 10-year structure stands to benefit the Chiefs.
Follow @PFRumors