Recently, the Panthers shared a behind-the-scenes look at the 2021 NFL Draft, which showed the Vikings calling on their No. 8 overall pick. Ultimately, the offer wasn't up to snuff. But, had the Panthers said yes, the Vikings would have selected Ohio State quarterback Justin Fields (via PFT).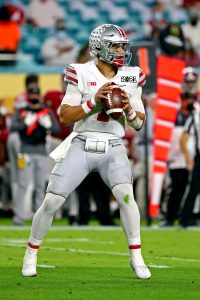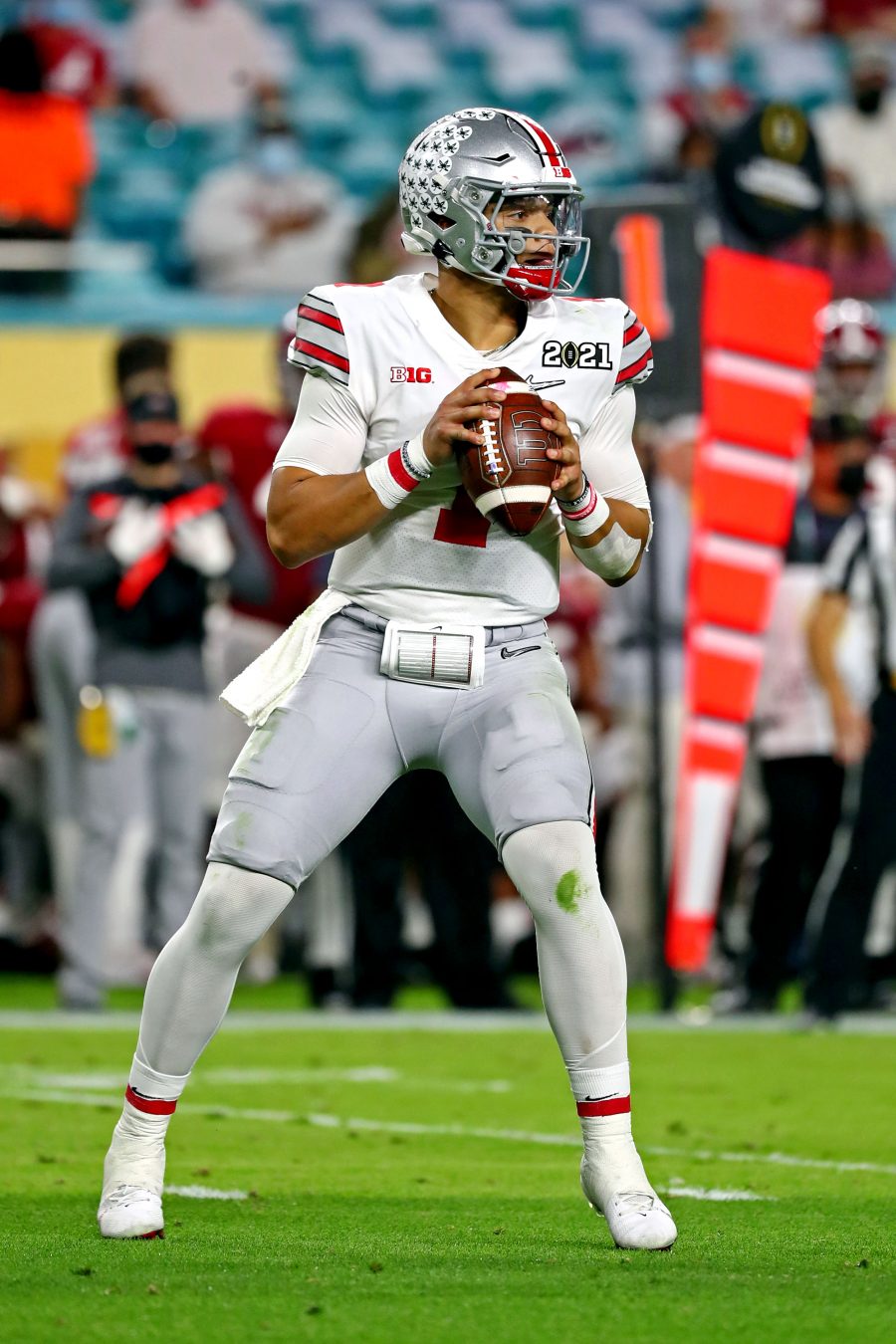 The Vikings were connected to Fields in the weeks leading up to the draft, hoping that he'd fall to No. 14 overall. Now, we know that they were proactive in trying to land him. It's an interesting footnote, especially given the presence of Kirk Cousins. Cousins has two years and $56MM to go on his deal; Fields could have prompted them to trade the veteran sometime between now and the end of the pact.
The Vikings offered up their No. 14 pick, their third-round choice at No. 90, and a fourth-round pick to jump to No. 8. Panthers GM Scott Fitterer wanted a 2022 first-round pick in order to move down, so the talks didn't progress from there. Instead, the Vikings moved down to No. 23, tapped Virginia Tech tackle Christian Darrisaw, and added to their third-round stockpile. That's where they selected Texas A&M QB Kellen Mond, who could be groomed as an eventual successor to Cousins.
"Kirk Cousins is our quarterback," GM Rick Spielman said in March. "I know there's a lot of rumors floating around out there, but Kirk Cousins is our quarterback. We felt that he played very well, probably the best that he's ever played down that stretch last year. Kirk is our quarterback going forward, and I look forward to him (having) another year in this system."
Cousins is indeed the Vikings quarterback, but it's worth nothing that his contract no longer includes a no-trade clause. Meanwhile, the Vikings will see Fields twice per year when they face the Bears.
Follow @PFRumors