A year ago, Za'Darius Smith was closing in on his second straight season with double-digit sacks. Through his first two years with the Packers, Smith had done nothing but validate the 4-year, $66MM contract he'd earned in free agency. Unfortunately, a back injury that has forced the seven-year veteran to miss all but 18 snaps of the 2021 season will require the Packers and Smith to have some tough conversations.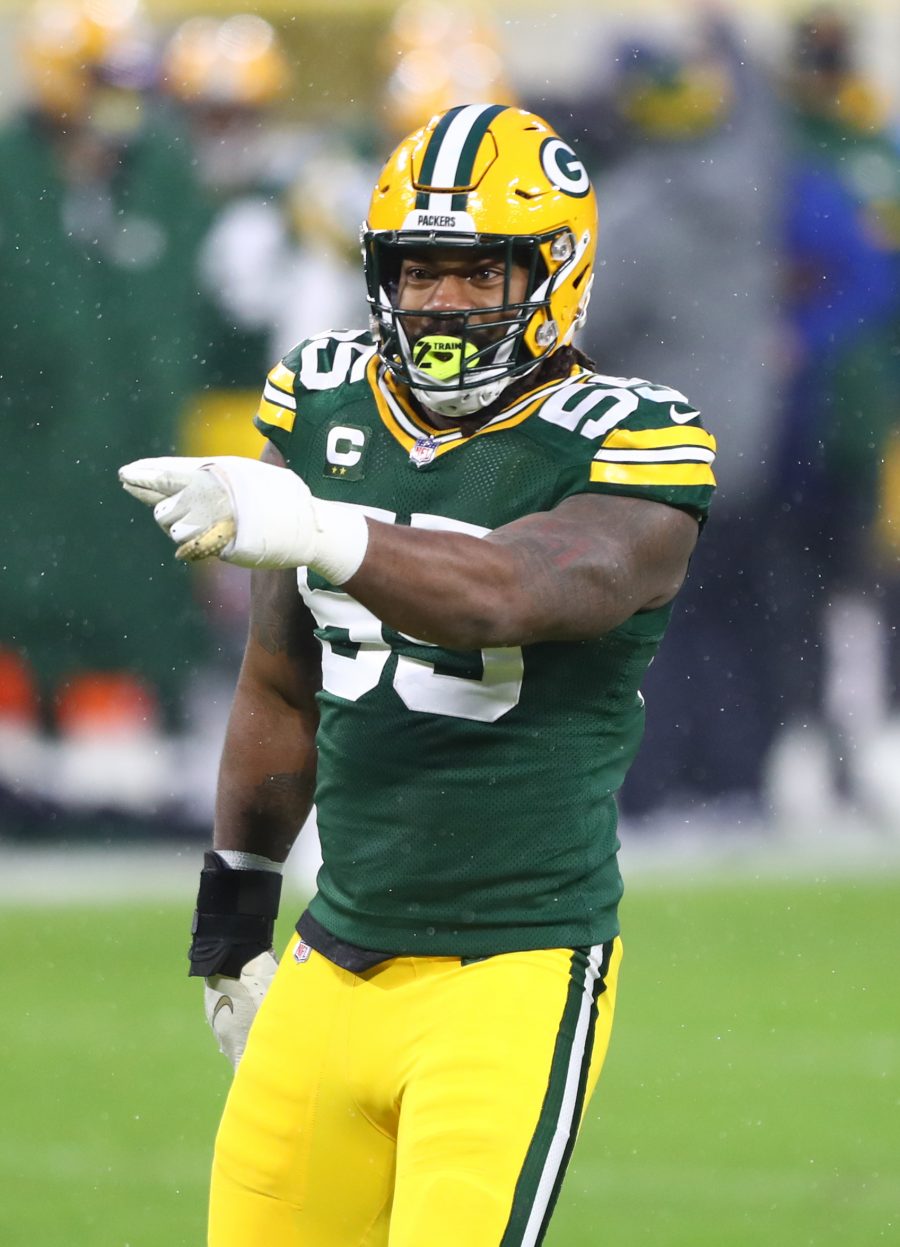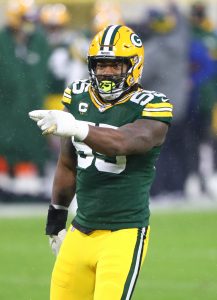 A fourth-round pick out of Kentucky, Smith was drafted by the Ravens in the 2015 NFL Draft in hopes that he would replace pass rusher Pernell McPhee who had left in free agency to sign with the Bears. Little did they know, Smith would do quite an impressive imitation of McPhee. Both players had impressive rookie seasons – McPhee had 6.0 sacks and Smith had 5.5 – and fairly pedestrian numbers their second and third years – McPhee had 3.5 sacks over those two years and Smith had 4.5. Both players saved their best performances for their contract years with McPhee tallying 7.5 sacks and Smith racking up 8.5.
Smith leveraged that 8.5 sack season into his current contract with Green Bay. As a Packer, Smith started every game of the 2019 and 2020 seasons leading the team in sacks both years. When Smith missed Green Bay's second game of the season it marked the first full game he had missed due to injury since Week 14 of the 2017 season.
Still, this injury has proven to be a major one. Smith started the season with his health in doubt due to a lingering back injury and it was clear after only 18 snaps that he was not ready to return to the field. Smith was shut down and hasn't seen a snap since. The implications of an injury this debilitating have an unfortunate effect on the pass rusher's contract status.
Now issues have already arisen with Smith's contract after he showed dismay in the Packers' handling of restructures this offseason. The Packers chose not to restructure quarterback Aaron Rodgers' contract during a tumultuous offseason but utilized an automatic conversion clause in Smith's contract to help subsidize an extension for running back Aaron Jones. The restructuring of Smith's contract created a monster $28.1MM cap hit for next year, up from $14MM this season. If the Packers were to release Smith to avoid the cap hit, they would be left with $12.38MM in dead money vs. $15.75MM in cap room.
If Green Bay only had to deal with the cap hit, it would be an easy conversation of how to extend a new deal to Smith and avoid the massive number in 2022. But, in conjunction with a lingering back injury, the cap hit makes Smith's potential to end up as a cap casualty more and more likely.
Now it's not a foregone conclusion that Smith won't work out a deal with Green Bay, but he'd have to be willing to take a bit of a pay cut from a team that has already shorted him in a contract situation. More likely would be Smith's acceptance of a release that allows him to test his value on the free agent market. The Packers also probably wouldn't mind the market setting the price, as it will likely be lower than Smith's initial demands.
It's also worth noting that a late season return has not been ruled out for the 'backer, possibly giving him a chance to make his case for another big pay day.
Follow @PFRumors