Chuck Clark was an unheralded addition to the Ravens when he was drafted in 2016, spending the early part of his NFL career primarily on special teams. His play since becoming a starter, however, has demonstrated his value to the Ravens and the rest of the league.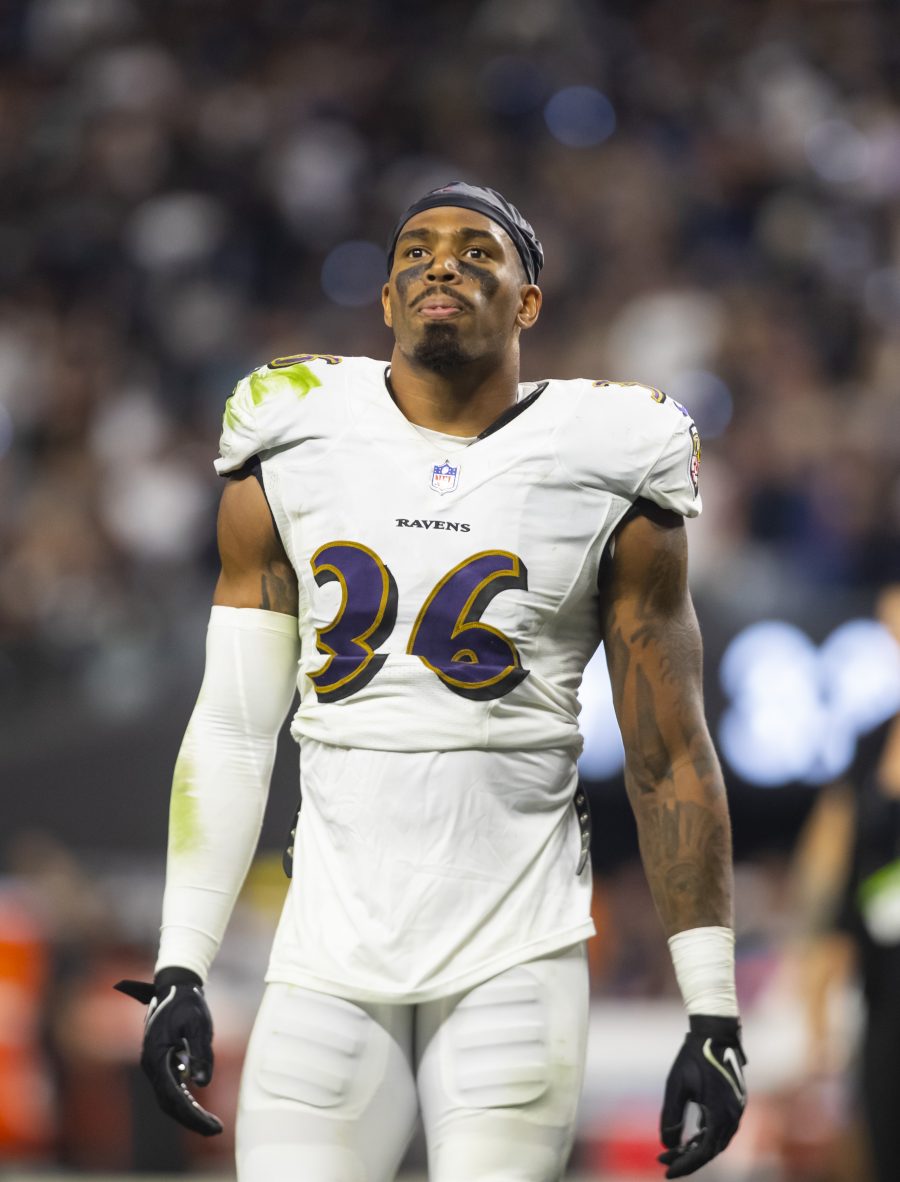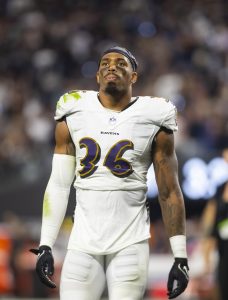 A sixth-round pick out of Virginia Tech, Clark took over a starting safety spot midway through the 2019 season when Tony Jefferson was injured. He has been an every-down player ever since, teaming with Eric Weddle, then DeShon Elliott, at the backend of the team's secondary. He has emerged as not only a statistical contributor, but also a valued leader during recent years.
In two full seasons as a starter, Clark hasn't put up the kind of production a number of high-profile safeties have, but he has nevertheless been a steady presence. He has totalled 176 tackles, three interceptions and 16 pass deflections since 2021, while occupying an important role outside of statistical production. As the player wearing the green dot for communication, Clark has operated as, in essence, the 'defensive QB' since he assumed a starting role.
Expectations were raised for his effectiveness in 2022 and beyond when the Ravens signed Marcus Williams in free agency. As a more natural 'centerfielder' type of free safety, Williams represented an Elliott replacement who would allow Clark to operate closer to the line of scrimmage, which his athletic profile is better suited to. It wasn't until the team drafted Kyle Hamilton in the first round of the draft that Clark emerged on the trade radar.
The Notre Dame alum has a largely congruent skillset to Clark's, which led to multiple teams making trade inquiries after the draft regarding Clark's availability. Using Hamilton on an every-down basis could cut significantly into Clark's playing time, and complicate his ability to continue serving as the defensive signal-caller. The team has regularly used three-safety packages in recent years, though, providing a backdrop for the pushback to trade speculation the team provided.
Head coach John Harbaugh commented on the situation in May, saying "I love the fact that we have very versatile players in the backend and at safety. So, to me, Chuck is a big part of this team, and I'm planning on Chuck being here." 
Things took another turn one month later, when Clark hired a new agent. It was reported at that time that, throughout OTAs and minicamp, he had made no public indication of requesting a trade. The Ravens have pulled off unexpected moves before, though, including the Marquise Brown trade this year. A swap sending Clark to a team which could play him as an undisputed starter has remained a possibility throughout the offseason, in part due to Baltimore's financial situation.
The Ravens currently rank 31st in the league in cap space, so the relatively small savings a Clark trade would generate ($2.75MM) could nevertheless be significant. He has two years remaining on his contract, with affordable cap charges of $4.6MM and $5.2MM, along with even lower salaries. That could widen the pool of teams still interested in adding him.
Clark could be a useful fit in almost any system, given his 'jack-of-all-trade' profile. Teams currently set to start inexperienced safeties include the 49ers, who lost Jaquiski Tartt in free agency, and the Colts, who saw Khari Willis retire recently. If either squad wanted to add a quality veteran to insulate Talanoa Hufanga or Nick Cross, respectively, Clark could be the best available option. Especially after the 49ers part with Jimmy Garoppolo, both teams will easily be able to afford him.
Of course, the possibility still remains that the Ravens could hold onto Clark for at least the 2022 campaign, as Hamilton acclimates to the NFL. It wouldn't come as a complete surprise, though, if he were to suit up for a new team by the start of the regular season.
Follow @PFRumors