The New York Jets have always been intent on winning the back page, which often includes lavish (and later regrettable) spending. While the Jets still spent a bit this offseason, the organization's new-ish regime (led by fourth-year GM Joe Douglas and second-year head coach Robert Saleh) seems to be operating under a more disciplined, focused approach, with a particular emphasis on building from within. To that, the Jets did an admirable job filling a handful of holes through the draft, especially via three first-round picks and one early second-round pick.
The Jets deserve props for adding both foundational and short-term pieces that addressed some clear needs. While they don't have much room to fall following a four-win campaign in 2021, it remains to be seen if these offseason moves will be enough to get the Jets to a respectable record…and (perhaps) their first playoff appearance since the 2010 season.
Notable signings:
The Jets offensive line actually showed plenty of improvement during the 2021 season, but other than former first-round pick Alijah Vera-Tucker, questions remain. George Fant and Connor McGovern are both getting up there in age and only have a year remaining on their contracts. Morgan Moses left in free agency, while the embattled Mekhi Becton first lost out on the LT competition before being ruled out for the season.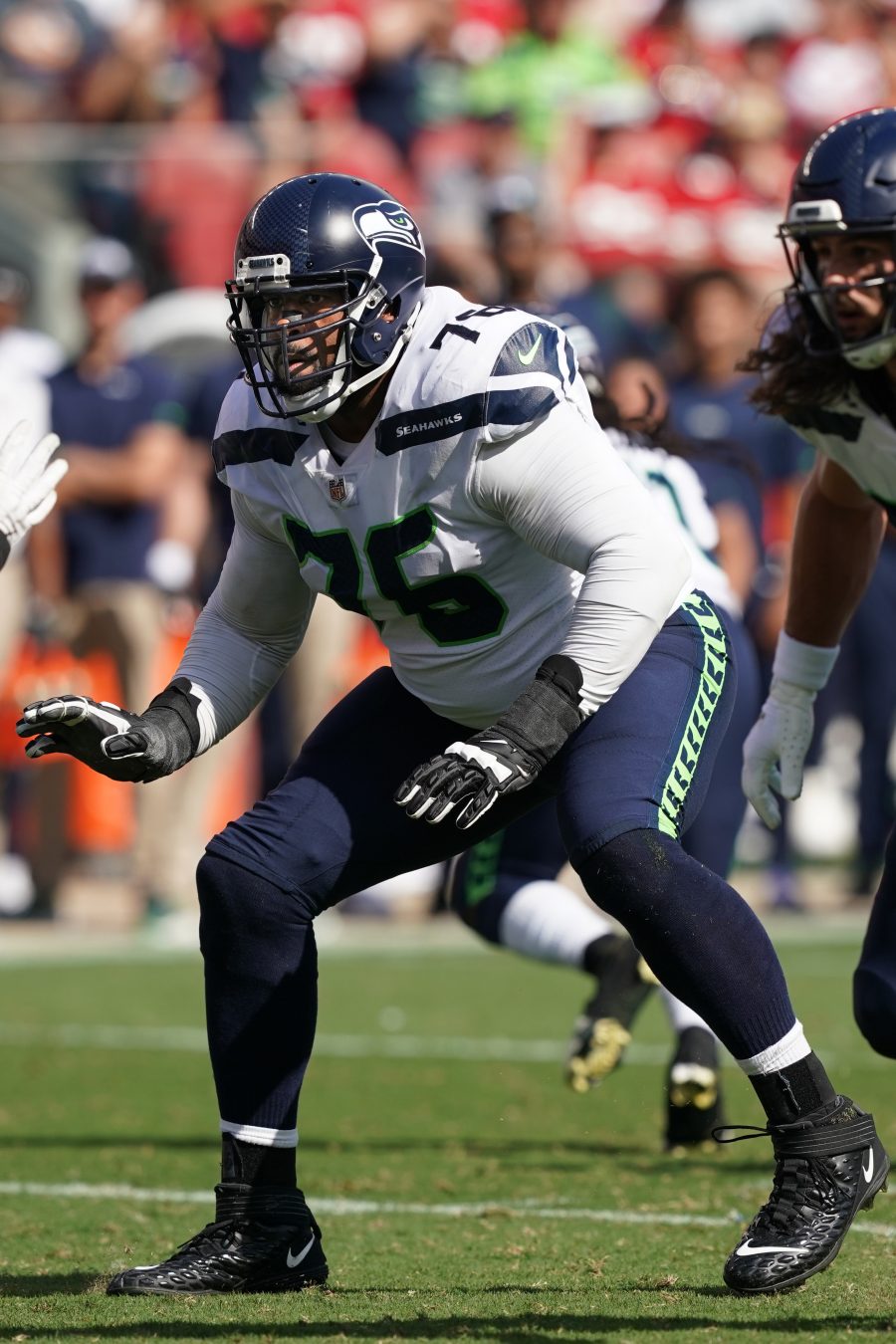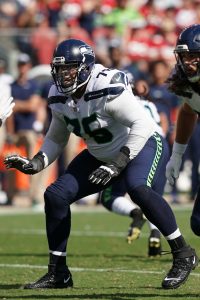 To help shore up the unit in both the short- and long-term, the Jets brought in Laken Tomlinson. A former first-round pick by the Lions, Tomlinson found a home in San Francisco between the 2017 and 2021 seasons, including a 2021 campaign where he earned his first career Pro Bowl selection. He ended up ranking 13th among 82 eligible guard candidates via Pro Football Focus, and based on his track record, there's no reason to think he'll fall out of the top-15 guards in 2022.
Following Becton's season-ending knee injury, the Jets brought in Duane Brown to start at left tackle. While Fant initially claimed the LT gig, it sounds like he'll switch back to RT to welcome in his experienced teammate. As a Pro Bowl alternate last season, Brown demonstrated that he can still operate at a high level despite his age, and the Jets will clearly be counting on him to remain an effective blindside blocker for at least the 2022 campaign.
The Jets got a combined 50 catches for 534 yards and three touchdowns from their tight ends last season. While they didn't necessarily fill the holes with sexy names, they added a pair of dependable TEs who they can immediately pop into the lineup. C.J. Uzomah had a career year with the Bengals in 2021, hauling in 49 catches for 493 yards and five touchdowns before adding another 15 receptions for 146 yards and one score in the playoffs. Tyler Conklin had a breakout season with the Vikings, finishing with 61 receptions for 593 yards and three scores. Conklin profiles as mostly a receiving TE, but Uzomah has the blocking prowess to play in any scenario.
On the defensive side of the ball, the Jets focused on adding depth to their secondary. Bryce Hall and Brandin Echols started a combined 31 games at cornerback last season, but the duo will likely be demoted following the additions of rookie Sauce Gardner (who we'll get to later) and free agent acquisition D.J. Reed. A former backup in San Francisco, Reed started 22 games for the Seahawks over the past two seasons, including a 2021 campaign where he finished with a career-high 78 tackles and 10 passes defended. Pro Football Focus was particularly fond of his performance, ranking him eighth among 166 qualifying cornerbacks last year. Reed should immediately slide into the starting lineup along with Gardner and nickelback Michael Carter II.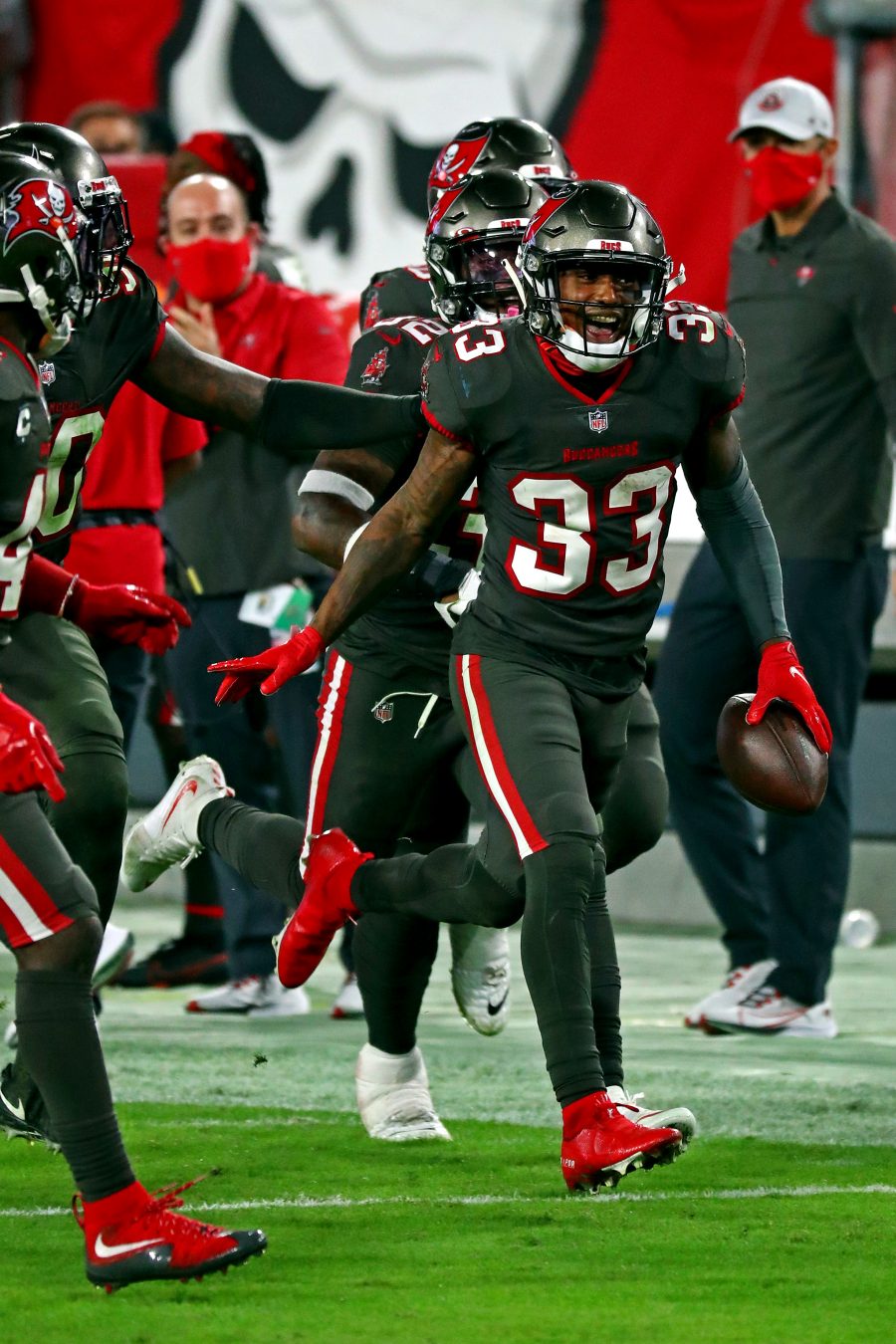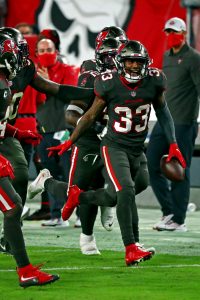 Elsewhere on their secondary, the Jets signed Jordan Whitehead to add some depth at safety. The former fourth-round pick started 55 of his 59 games for the Buccaneers between 2018 and 2021, and he helps add a championship pedigree to a squad striving for a simple postseason appearance. Whitehead was firmly in the top-third of PFF's ranking of the league's safeties, and his run-defending ability should come in handy alongside a questionable front seven. The same sentiment applies to Marcell Harris, a former safety who mostly played linebacker with the 49ers last season.
While the Jets front office did an admirable job of filling their needs this offseason, there are still some question marks surrounding their front seven, especially their linebackers corps. The recent signing of Kwon Alexander will certainly help, although his consistent injury issues will probably limit him to a backup role. Jacob Martin was also brought in as some depth at LB, but he profiles as more of a DE in Robert Saleh's 4-3 defense. Solomon Thomas will provide some depth behind defensive tackles Quinnen Williams and John Franklin-Myers.
The Jets relied on Matt Ammendola and Eddy Pineiro at kicker last season, with the duo connecting on only 77.8 percent of their field goal attempts, the seventh-worst mark in the NFL. The Jets brought in veteran Greg Zuerlein to hopefully provide some consistency at the position. Greg The Leg connected on 82.9 percent of his field goal attempts in each of the past two seasons, although he finished the 2021 campaign having connected on a career-worst 87.5 percent of his XP tries.
Notable losses:
Matt Ammendola, K (released)
Keelan Cole, WR
Jamison Crowder, WR
Jarrad Davis, LB
Foley Fatukasi, DT
Ryan Griffin, TE (released)
Tyler Kroft, TE
Marcus Maye, S
Morgan Moses, OT
Greg Van Roten, G (released)
The Jets lost a handful of contributors during the offseason, but the majority of those exits have been accounted for. Marcus Maye was a consistent starter during his tenure in New York, but he was limited to only six games in 2021 thanks to a torn Achilles. The Jets ended up pivoting to Jordan Whitehead, who earned about half of what Maye got from the Saints. Plus, Lamarcus Joyner is back after appearing in only one game last season.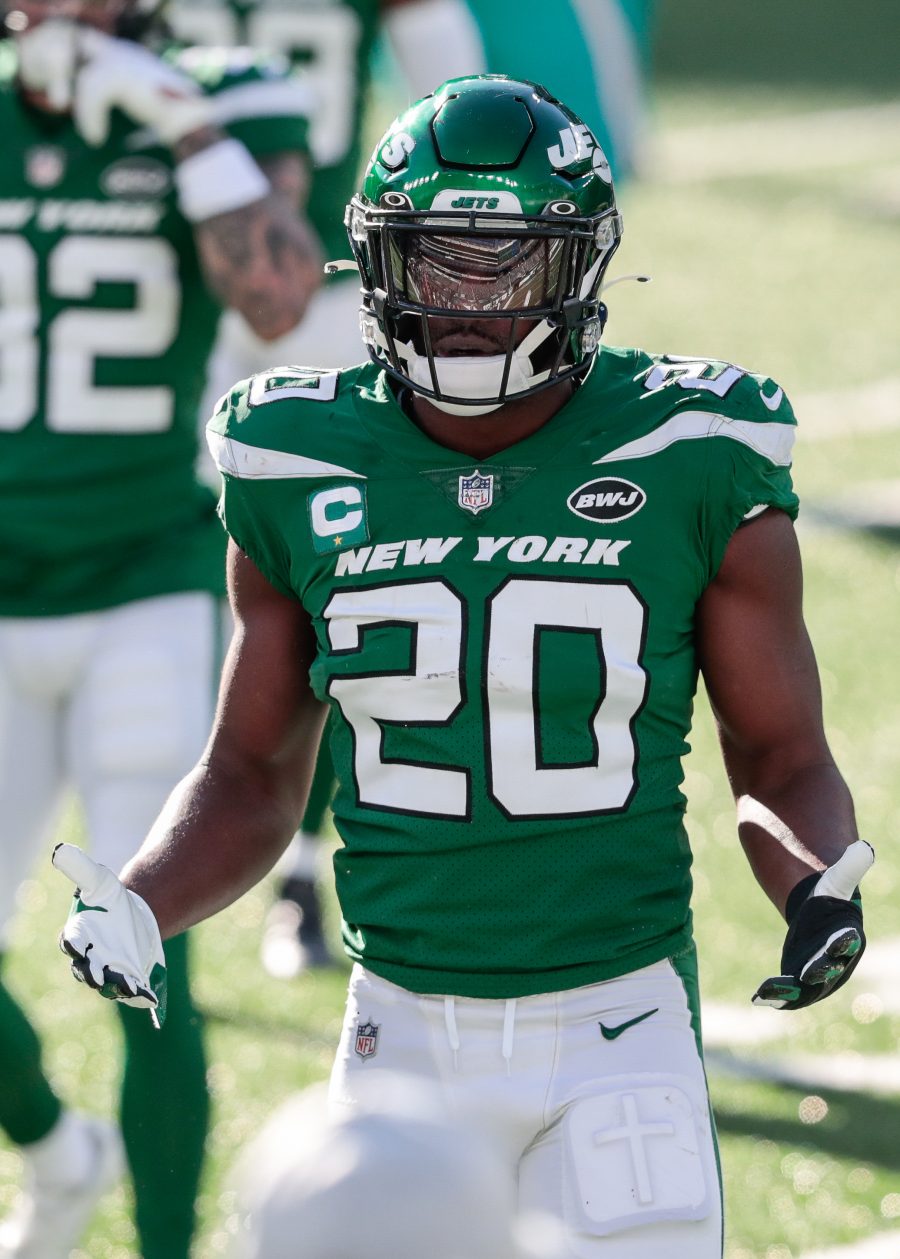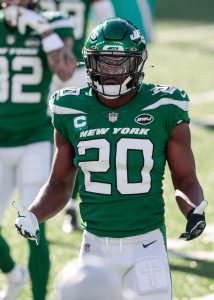 Elsewhere on defense, Folorunso Fatukasi is gone after starting a career-high 15 games last season. He ended up grading out as a middle-of-the-road interior defender on PFF, and with Quinnen Williams, John Franklin-Myers, and Solomon Thomas around, Fatukasi was made expendable. Jarrad Davis started five of his nine games for the Jets last season, finishing with 25 tackles. Considering the team's lack of LB depth, it's probably pretty telling that the front office was willing to let him walk.
The Jets also lost some starting-caliber players along their offensive line. Morgan Moses started 16 of his 17 games last season, while Greg Van Roten started 23 of his 30 appearances over the past two years. The signing of Laken Tomlinson helps make those losses more palatable, and while either of Moses or Van Roten would have provided some much-needed depth, they were unlikely to crack the starting lineup.
Tyler Kroft and Ryan Griffin started a combined 18 games last season, but the duo finished with only 43 total receptions. The Jets replacements at the position (C.J. Uzomah, Tyler Conklin) won't set the world on fire, but they're definitely an upgrade over what the team was relying on in 2021. The same could probably be said at wide receiver, although Jamison Crowder was one of the team's most consistent offensive weapons over the past three years (63 catches per season). Keelan Cole also showed flashes in 2021, averaging 16 yards on his 28 receptions. Fortunately, the team still has plenty of depth at the position, with Corey Davis, Elijah Moore, Garrett Wilson, Denzel Mims, and Braxton Berrios providing some intrigue.
Re-signed:
The Jets made sure to retain some depth pieces on both sides of the ball. Lamarcus Joyner and Vinny Curry were both brought in by the Jets last offseason, but the two acquisitions combined for only one game. Joyner bounced in and out of the Raiders starting lineup during the 2019 and 2020 seasons, and he was mostly graded as a below-average safety during those two years. The Jets didn't give up a whole lot to bring him back, and while he's projected to start at safety, he could see some pressure from Ashtyn Davis and Jason Pinnock. Curry was sidelined for the entire 2021 campaign after being diagnosed with a rare blood disorder that required the removal of his spleen. He re-signed with the Jets this offseason, a positive indication that he's doing better, but he'll still have an uphill battle to make the 53-man roster.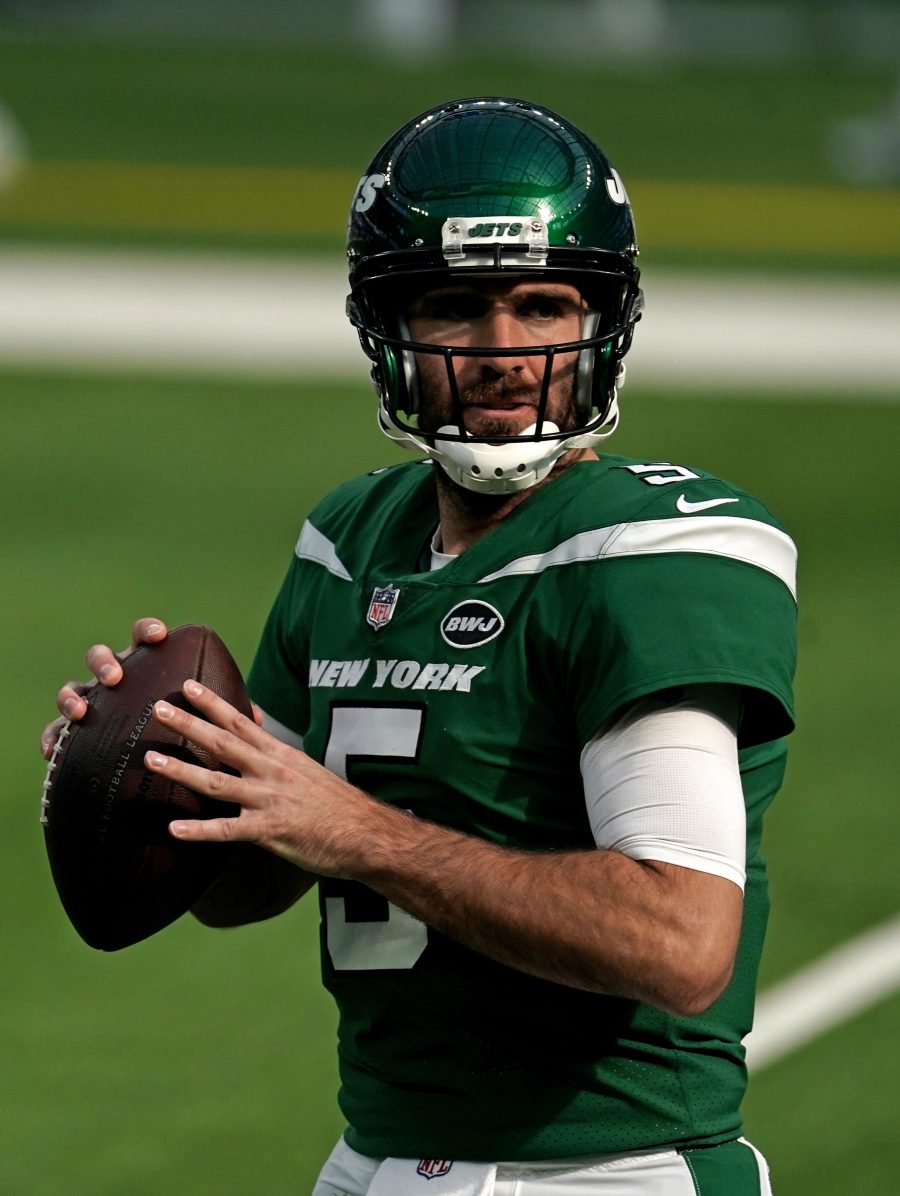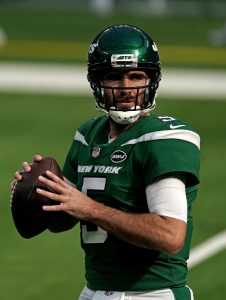 While offseason reports indicate that Joe Flacco has outshined Zach Wilson during training camp, the former Super Bowl champ will be lucky to see the field a whole lot during a pivotal season for his position mate. Mike White also made a name for himself while guiding the Jets to one of their four wins, and he'll stick around as some insurance behind Wilson and Flacco (and, potentially, as a future QB2 once Flacco hangs up his cleats). Both of these re-signings have proved to be particularly important following Wilson's preseason injury.
Braxton Berrios has continued to improve on offense, and he had a career year in 2021 after finishing with 46 receptions for 431 yards. The Jets were eager to bring him back, but at best, he'll slide in behind Corey Davis, Elijah Moore, and Garrett Wilson on the depth chart. Tevin Coleman is also more of an offensive depth piece. While his 2021 numbers didn't come close to matching his best days in Atlanta, he still rebounded nicely following a 2020 campaign in San Francisco. Coleman will likely stick around as a veteran back behind recent draft picks Breece Hall and Michael Carter.
Nathan Shepherd and Dan Feeney are depth pieces along the defensive and offensive line, respectively. Shepherd has at least three players firmly ahead of him on the DT depth chart, while Feeney will likely serve as the backup center to Connor McGovern.
Draft picks:
The Jets entered the draft loaded with picks, and they made sure to consolidate those selections to get the players they wanted. They didn't have to make any moves to get their guy with the fourth-overall pick. While the Jets front office presumably would have liked to have used their first selection on a pass rusher like Aidan Hutchinson or Travon Walker, the two players were selected within the top three. Instead of reaching for a defensive lineman, the Jets settled on the clear best player on the board: Ahmad "Sauce" Gardner. The rookie will probably never reach Darrelle Revis status, but he has the ability to be a shutdown CB (at best) or a reliable, consistent starter (at worst). The Jets had a real need for depth at cornerback, so the rook will have a chance to show what he's got during the 2022 campaign.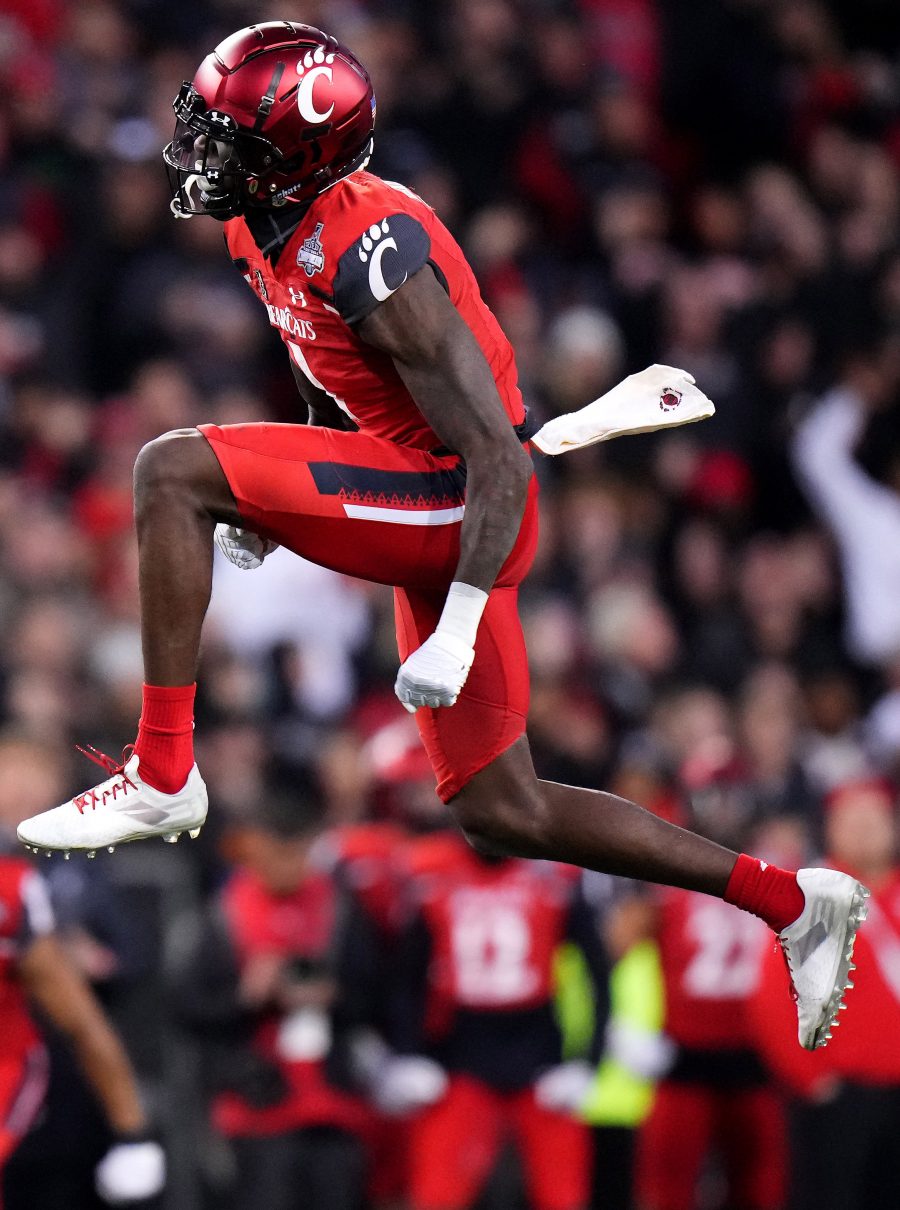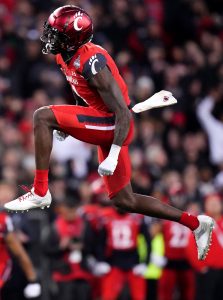 The Jets used the 10th-overall pick, acquired from Seattle in the Jamal Adams trade, to select Ohio State wideout Garrett Wilson. The Jets had reportedly been dangling the pick in pursuit of a big-name wideout, but when those deals never came to fruition, they pivoted to the draft. The rookie provides Zach Wilson with a much-needed vertical threat, and while he probably won't be playing on every passing down (considering their relative depth), there's hope that he'll one day combine with Elijah Moore to form a deadly one-two punch.
The Jets finally started wheeling and dealing later in the first round, moving up from No. 35 to No. 26 to fill in a hole on their defensive line, selecting Florida State defensive end Jermaine Johnson II. Considering the lineman's breakout campaign in 2021, there's some pundits who question if he'll be able to sustain his production in the pros, and that logic could have played a role in him sliding down the draft board. It's definitely a high-reward pick, and while you'd usually like to bring these types of prospects along slowly, the Jets will immediately be counting on Johnson to play an important role on their defensive line.
The Jets later traded up two spots in the second round to select the draft's first RB, Breece Hall. You could nitpick that the Jets had bigger needs than running back, but Hall could develop into a hotshot three-down player. Fortunately for the Jets, they don't need that from the rookie in 2022, as Hall will likely split carries with 2021 fourth-round pick Michael Carter to at least start the season.
Thanks to the Jets' trades, they had only three selections following their top-four picks, with each of those latter choices coming in the third and fourth round. Ohio State tight end Jeremy Ruckert has been described as more of a dirtdog than a future pass-catching star, but the Jets have the ability to bring him along slowly following their other offseason additions at the position. The Jets have plenty of future uncertainty on their offensive line, so it made sense to select a tackle who won't immediately need to make an impact. Max Mitchell will have a chance to compete for the team's swing tackle spot during training camp, but there's a better chance he's buried on the depth chart during the 2022 season. The same goes for defensive tackle Micheal Clemons, although the Texas A&M product has a higher upside than your typical fourth-round pick. Clemons fell down the draft board thanks to his injury history, his advanced age (25 by the time the season starts), and his off-the-field issues (including two arrests in a three-month span in 2021).
Other:
If there was a wide receiver on the trade block, you can bet the Jets were connected. The organization was involved in the highly publicized bidding war for Tyreek Hill, and despite some optimism that they'd be able to acquire the Chiefs WR, he ended up getting shipped to Miami. The Jets were also heavily connected to 49ers wideout Deebo Samuel, especially leading up to the draft. However, those talks ultimately simmered before Samuel inked an extension with San Francisco. It wasn't just those two big-name wideouts; the Jets were also connected to A.J. Brown (before he was traded to the Eagles), Amari Cooper (before he was traded to the Browns), and D.K. Metcalf (before he inked an extension to stay in Seattle).
Ultimately, the Jets didn't acquire any of these popular receivers. This wasn't necessarily a bad thing; instead of investing a hefty chunk of cap to another WR, they instead pivoted to a cheaper alternative in first-round rookie Garrett Wilson. Still, the Jets' desire for a top-end WR probably doesn't speak too well of Corey Davis' status with the organization. After inking a three-year, $37.5MM deal with the Jets last offseason, he contributed only 34 receptions in nine games. With Wilson now in the picture and Elijah Moore having burst onto the scene, there's a chance Davis doesn't complete his contract if he underperforms in 2022. The team's desire to acquire a top wideout certainly hints at this possibility.
Quinnen Williams hasn't necessarily lived up to the billing of a third-overall pick, but the Jets still committed to the hulking defensive tackle for the 2023 campaign. In 2021, Williams finished with 53 tackles and six sacks while getting into a career-high 15 games. He ended up ranking 37th among 108 qualifying interior defensive linemen candidates, per PFF, and the Jets are hoping he can take a step toward the upper echelon of the position in 2022.
Top 10 cap charges for 2022:
You can nitpick some of the Jets' offseason moves, but Douglas deserves credit for addressing both the present and the future. Will it be enough to get the Jets back into the postseason? Probably not. The team is still way too dependent on young players. Even if each of those first- or second-year guys exceed expectations and take a clear step forward, it's still hard to envision the Jets getting the six additional wins they'd need to qualify for the postseason.
Instead, a two- or three-win improvement is a more realistic target, and that'd still be a positive sign for the organization. Then, the Jets could eye a return to the playoffs for the 2023 campaign.
Follow @PFRumors