12:35pm: It will actually be Howell who gets the call. The Commanders announced the rookie will make his NFL debut and start against the Cowboys. Considering Wentz's status and Heinicke near free agency, it certainly makes sense for Washington to see what it has in Howell. The 6-foot-1 signal-caller served as North Carolina's starter for three seasons.
8:30am: Carson Wentz's three-interception showing in Week 17 looks like it will be his final appearance with the Commanders. The team plans to pivot back to Taylor Heinicke for its season finale, Jeremy Fowler of ESPN.com tweets.
The Commanders made their benching of Heinicke official a week ago, dusting off Wentz ahead of what became a must-win game against the Browns. Wentz struggled but played throughout in a game that eliminated Washington from the playoff race. Heinicke retaking the reins looks to signal the Commanders are again open for business at quarterback.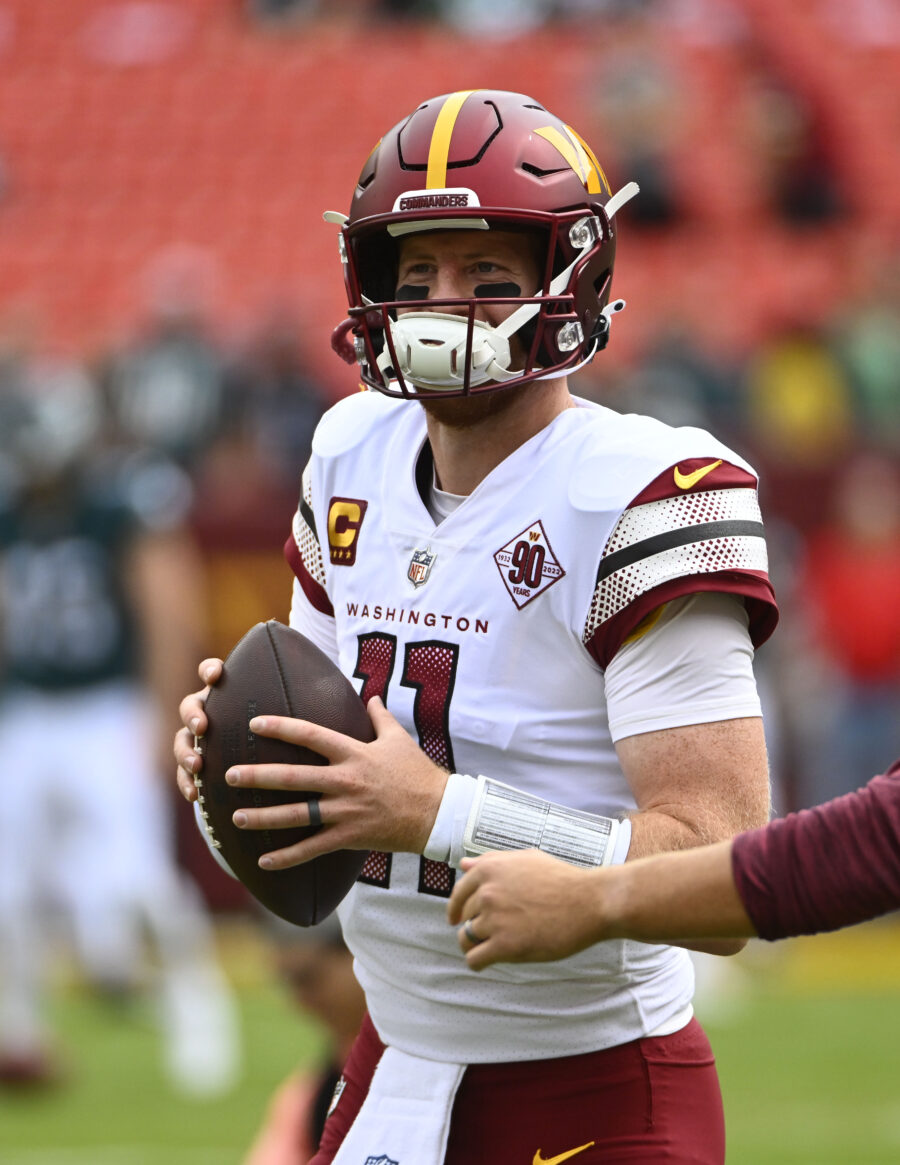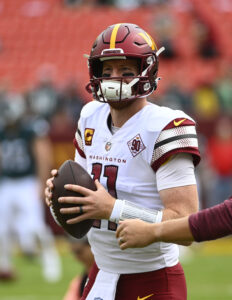 In addition to Heinicke being reinstated as Washington's starter, Fowler adds rookie Sam Howell is expected to see action. Washington chose Howell in the fifth round of this year's draft, and although Wentz's injury made the North Carolina product Heinicke's backup for much of this season, the first-year passer has not seen game action. The Commanders will take a look at a player who was not expected to fall to the fifth round.
For Wentz, it looks like he will be on the move for a third consecutive offseason. Both the Colts and Commanders traded for Wentz; each took on his Eagles-constructed contract. It should not be expected another team will do the same this year. Wentz's $32MM-per-year deal runs through 2024 and calls for a $20MM base salary in 2023. The Commanders would save $26.2MM by releasing Wentz, taking on no dead money in the process.
Given the noise coming out of Indianapolis following a Wentz-piloted collapse in Week 18 of last season, it was surprising when the Commanders gave up two Day 2 draft choices and swapped second-round picks with the Colts to acquire him last March. Washington taking on his full contract also proved surprising, but the team had done extensive homework on the former No. 2 overall pick. Wentz did throw 10 touchdown passes in his first five games with the Commanders and did not have the chance to play with promising rookies Jahan Dotson and Brian Robinson sharing the field. He did have that chance last week but could not come through against the Browns.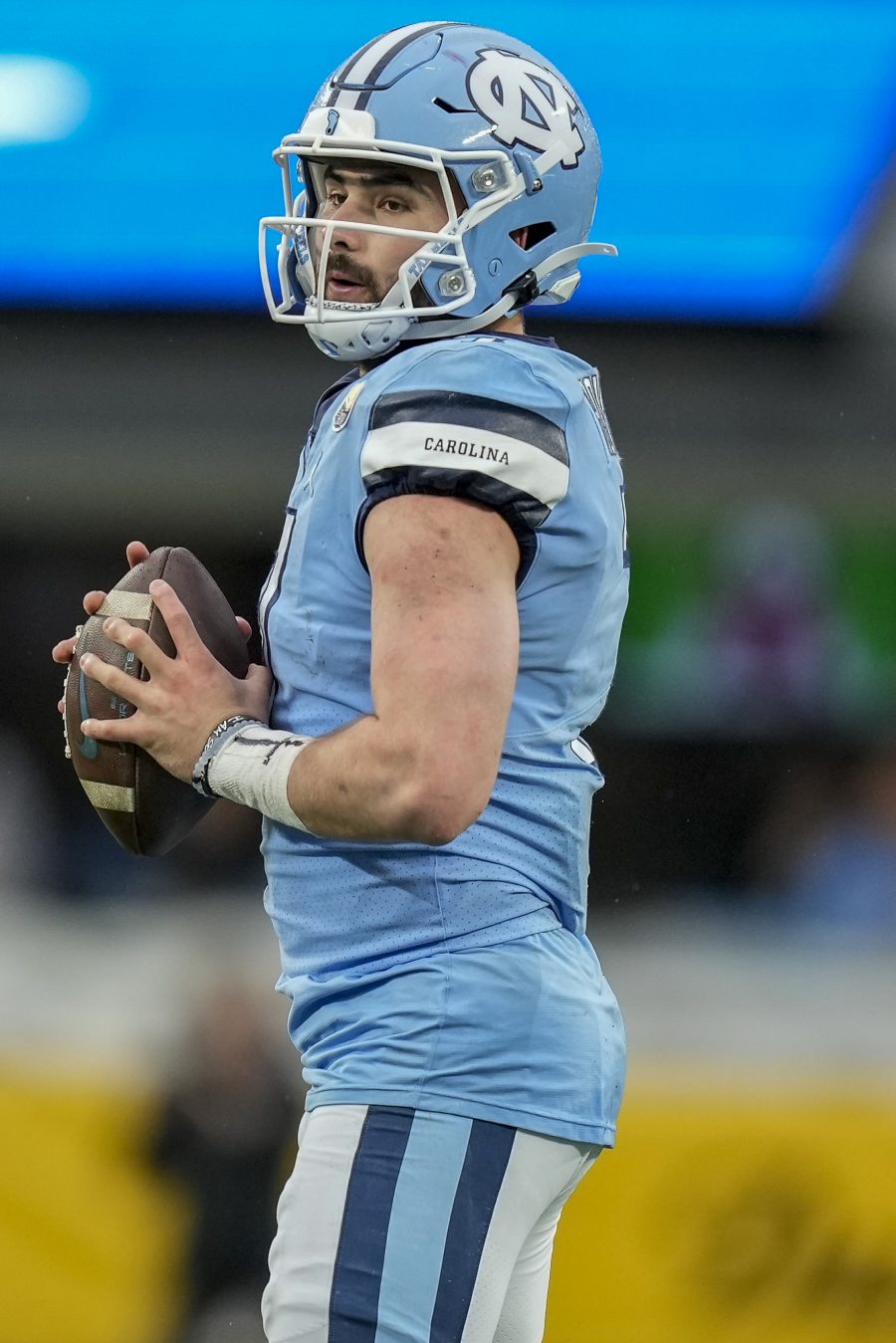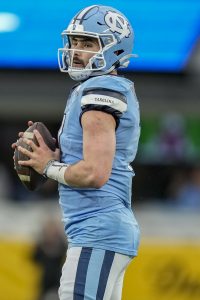 Wentz went 16-for-28 against the Browns; the three-INT performance was his first such outing since the 2018 season. The North Dakota State product had shown flashes in both the 2019 and '21 seasons, leading a shorthanded Eagles team to the 2019 playoffs and finishing last season with a 27-7 TD-INT ratio and a top-10 QBR finish. The broken finger Wentz suffered in Week 6 sidetracked his sixth NFL season. By the time the Commanders activated him from IR, Heinicke had replaced him. There is a good chance Wentz, who turned 30 last week, will be a free agent for the first time fairly soon.
Despite lacking Wentz's talent, Heinicke helped turn the Commanders' season around. They went from 1-4 to 7-5 during the former UDFA's run of starts, but the Old Dominion alum's surge began to fade come December. The Commanders have not won a game since Nov. 27. Heinicke has completed 62.2% of his passes, with his 7.2 yards-per-attempt number outpacing Wentz's (6.4). Heinicke, 29, is set to be an unrestricted free agent in March.
Howell left North Carolina following his junior season, and ESPN slotted him as its No. 50 overall prospect. Howell, who had generated first-round buzz during his underclassman years, fell to No. 144 overall. From 2019-20, Howell combined for 68 touchdown passes compared to just 14 interceptions. Seeing a Tar Heel talent exodus ahead of his junior year, Howell saw his numbers dip a bit (24 TD passes, nine INTs, career-low 3,056 yards) in 2021. The Commanders will begin to see what this developmental season has unearthed; Howell's rookie contract runs through 2025.
Regardless of Howell's performance, it seems Ron Rivera's team will be in the market for another new starter soon. The Commanders were linked to a handful of this year's passers, even making a three-first-rounder offer for Russell Wilson. The team that has started six Week 1 passers over the past six seasons appears headed for another new signal-caller come September.
Follow @PFRumors