JANUARY 4: O'Neill is believed to have suffered a partially torn Achilles, Ian Rapoport of NFL.com tweets. The fifth-year tackle will miss the rest of the season. The partial tear is in addition to the calf injury O'Connell confirmed he sustained, per Andrew Krammer and Randy Johnson of the Star Tribune. O'Neill will undergo surgery.
Coming into this year, O'Neill had never missed an NFL game due to injury. He appears likely to miss some of the Vikings' 2023 offseason program as well, with O'Connell adding he is hopeful a recovery before the start of next season will commence.
JANUARY 3: The Vikings lost two offensive line starters during a blowout loss to the Packers on Sunday, and both may be done for the season. The team placed right tackle Brian O'Neill and interior O-lineman Austin Schlottmann on IR on Tuesday, Ben Goessling of the Minneapolis Star Tribune tweets.
O'Neill left Sunday's game due to a calf injury Kevin O'Connell called "pretty significant," while Schlottmann — who had been filling in for injured center Garrett Bradbury — suffered a fractured fibula, Tom Pelissero of NFL.com tweets. While it can be safely assumed Schlottmann is done for the season, Tuesday's transaction will sideline O'Neill for at least four games. Only a Vikings Super Bowl LVII trip could extend the veteran tackle's season.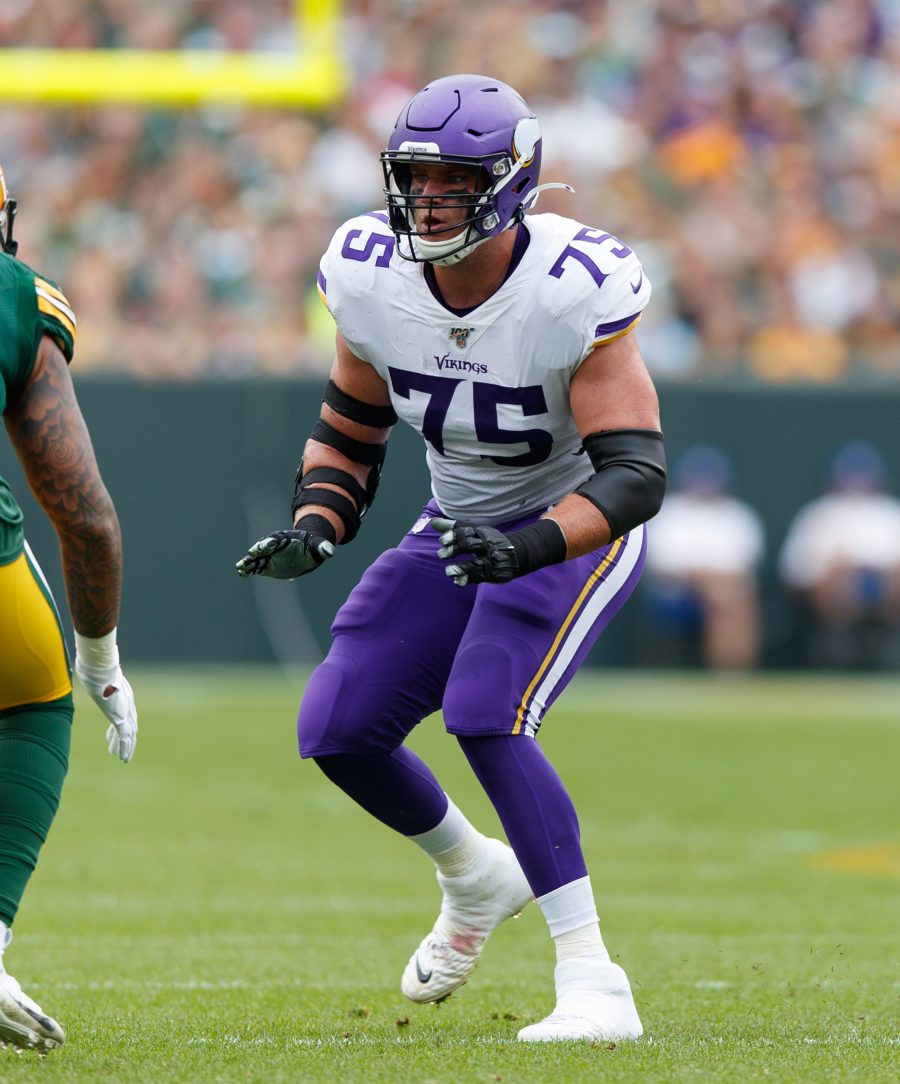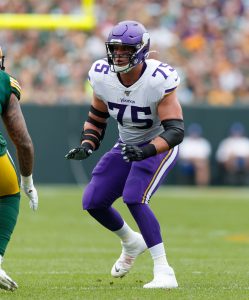 The team added former Rams guard Bobby Evans to the practice squad and signed veteran center Greg Mancz to its 53-man roster, but the losses of two starters — particularly O'Neill, who has been a Vikings first-stringer since the early part of his 2018 rookie season — stands to sting for a team that has relied on close wins to reach this perch. The Packers preyed on the Vikes' vulnerable front in Week 17, a result that knocked the Vikings off their long-held No. 2 spot in the NFC. Minnesota now holds the conference's No. 3 seed.
Minnesota's offensive line features five homegrown first- or second-round picks, separating it from the rest of the league this season. Only one of those players, however, is signed to a long-term veteran contract. The Vikings extended O'Neill in 2021, giving the former second-rounder a five-year, $92.5MM extension. He has been a key part of Minnesota's surge this season. Pro Football Focus rates both Vikings tackles — O'Neill and Christian Darrisaw — in the top seven at the position this season. O'Neill, who has started 75 games, checks in at No. 7.
Signed as a free agent after beginning his career in Denver, Schlottmann has become a key presence in Minnesota since Bradbury's injury. Schlottmann started each of the Vikes' past four games, matching his career-high total. Losing both he and O'Neill in the same game forced major adjustments to a line that had been healthy for most of this season.
A lower-back injury has sidelined Bradbury. While the former first-round center missed two games due to the injury sustained on the field, a December car accident affected his recovery. Bradbury said the minor accident caused his back to tighten up. O'Connell said Bradbury's earliest return window will be in the playoffs, via ESPN.com's Kevin Seifert (on Twitter). Bradbury has not practiced since the Dec. 17 crash.
For now, offseason addition Chris Reed — a former Colts spot starter — is set to snap to Kirk Cousins. Fourth-year blocker Oli Udoh, a full-time guard starter for the 2021 Vikings, slid to tackle to replace O'Neill in Green Bay. A 2019 third-round pick, Evans made 12 starts for the Rams on his rookie contract. But the team did not view him as a regular option; its slew of O-line injuries this season led to four Evans starts. The Rams waived Evans this season. Mancz has made 32 career starts, most of them coming with the Texans.
Follow @PFRumors