Swelling caused a delay in Brock Purdy's UCL recovery timetable, pushing his surgery back to mid-March. That has introduced uncertainty regarding Purdy's Week 1 readiness, but the 49ers quarterback may be a bit ahead of schedule in his post-surgery path.
The 49ers expect their anticipated starter being ready to begin throwing next week, Kyle Shanahan said Tuesday. This does not necessarily mean Purdy will be ready by Week 1, as Shanahan previously expressed doubt about that. But the seventh-year 49ers HC said the team does not have any reason — as of now — to believe Purdy will not be in uniform when the regular season begins (Twitter links via NFL.com's Taylor Bisciotti and ESPN's Nick Wagoner). With the second-year passer previously not expected to begin throwing until June, this represents an early win for the 49ers.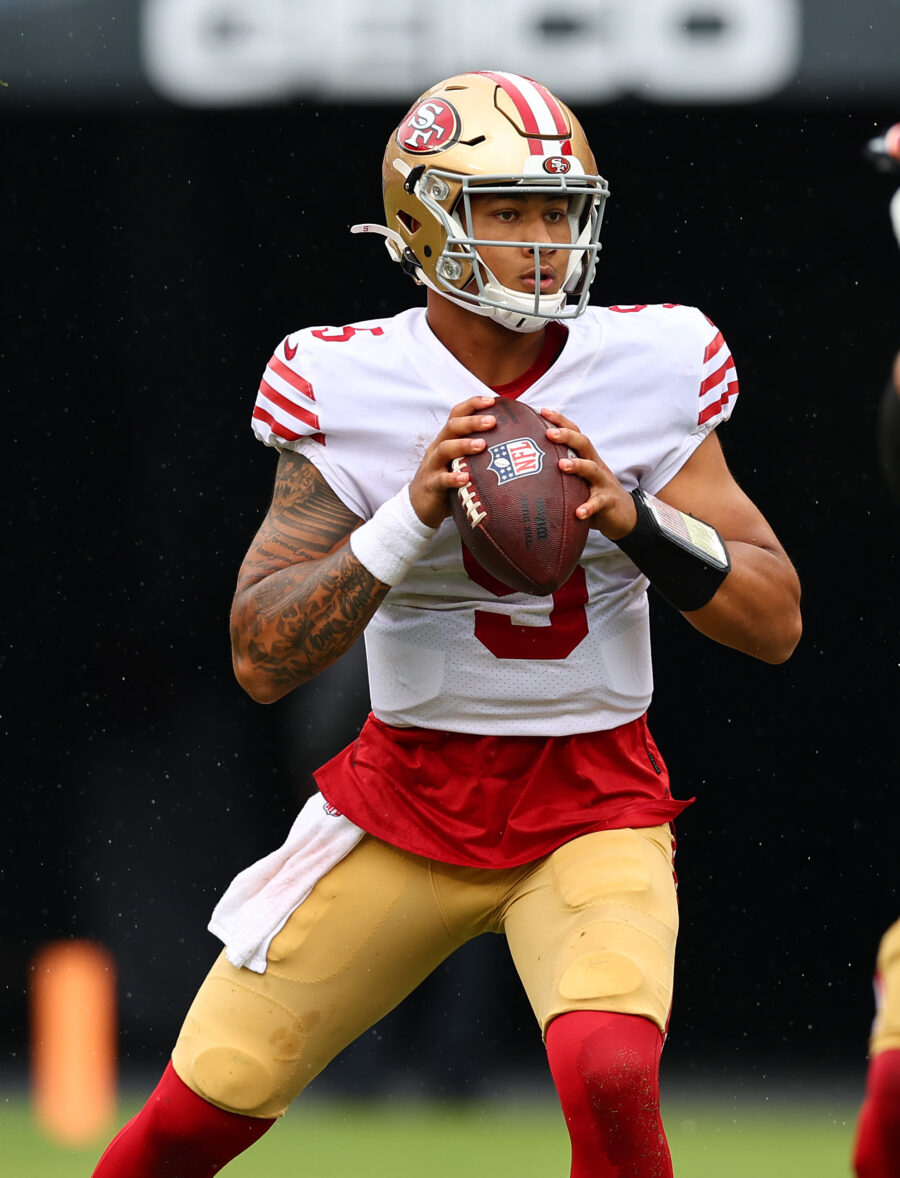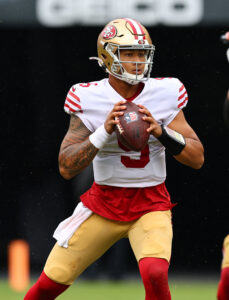 This marks the second straight offseason in which a 49ers quarterback needed extensive rehab time before he could return to action. Jimmy Garoppolo spent months rehabbing a March 2022 shoulder surgery, throwing off a potential trade. Had Garoppolo not undergone that surgery, the 49ers likely would have traded their longtime starter. Trey Lance's preseason form and subsequent injury certainly made it wise the 49ers hung onto Garoppolo, but the injury-prone veteran's foot fracture introduced Purdy to the NFL masses. Purdy's late-season showing has effectively displaced Lance, leaving the former No. 3 overall pick in limbo. The 49ers denied they were shopping Lance ahead of the draft.
Shanahan has said Purdy's recovery period opens the door for Lance to gain ground, but Sam Darnold is now in place as a potential stopgap starter. It will be interesting to see how Darnold and Lance perform this summer, as Purdy ramps up. Both No. 3 picks entered the league as far superior prospects compared to Purdy, making the latter's form worth monitoring once he dons shoulder pads again.
Quarterback uncertainty has overshadowed just about every Shanahan-era San Francisco offseason. The team passed on Patrick Mahomes and Deshaun Watson in 2017, eyeing a potential Kirk Cousins reunion in 2018. The Garoppolo trade and his 2018 extension created a smooth run-up to the '18 season, but the ex-Patriot's September ACL tear began a spree of injuries. Garoppolo recovered on time and piloted the 49ers to a Super Bowl LIV berth in 2019, but Tom Brady rumors emerged in 2020. Garoppolo then saw an ankle injury — amid an avalanche of maladies for the then-defending NFC champs — cut his 2020 slate short. The 49ers traded two future first-rounders for Lance, whose 2022 ascent to the starting role — after a few 2021 Garoppolo injuries — became cloudy after two ankle surgeries. Garoppolo has since signed a three-year, $72.75MM Raiders deal.
Lance has worked with QB coach Jeff Christensen this offseason, via The Athletic's Matt Barrows, which as apparently led to an improved throwing motion (subscription required). Per Christensen, Lance has thrown tighter spirals this offseason. Lance's 2021 finger injury is believed to have lingered into 2022, but the one-year North Dakota State starter is now over that issue. Arm fatigue also plagued Lance in previous seasons, per Barrows, who adds Lance and Darnold are expected to share first-team reps this offseason.
At this point, Darnold would be a safer bet than Lance. But all three QBs throwing this summer could make this the most interesting offseason at the position during Shanahan's tenure. That is a high bar to clear.
Follow @PFRumors