Brandon Allen's signing gives the 49ers four veteran quarterbacks, and the former Joe Burrow backup is on San Francisco's roster due largely to Brock Purdy's offseason rehab process. By the time the 49ers convene for training camp, however, they might actually have everyone available.
Purdy's timeline to return from UCL surgery has gone through some early twists, beginning with the operation itself being delayed. While Kyle Shanahan previously indicated his projected starter was not a lock to begin the regular season on time, the seventh-year HC's current situational assessment is a bit more optimistic. Shanahan expects Purdy to be back by training camp, David Lombardi of The Athletic tweets.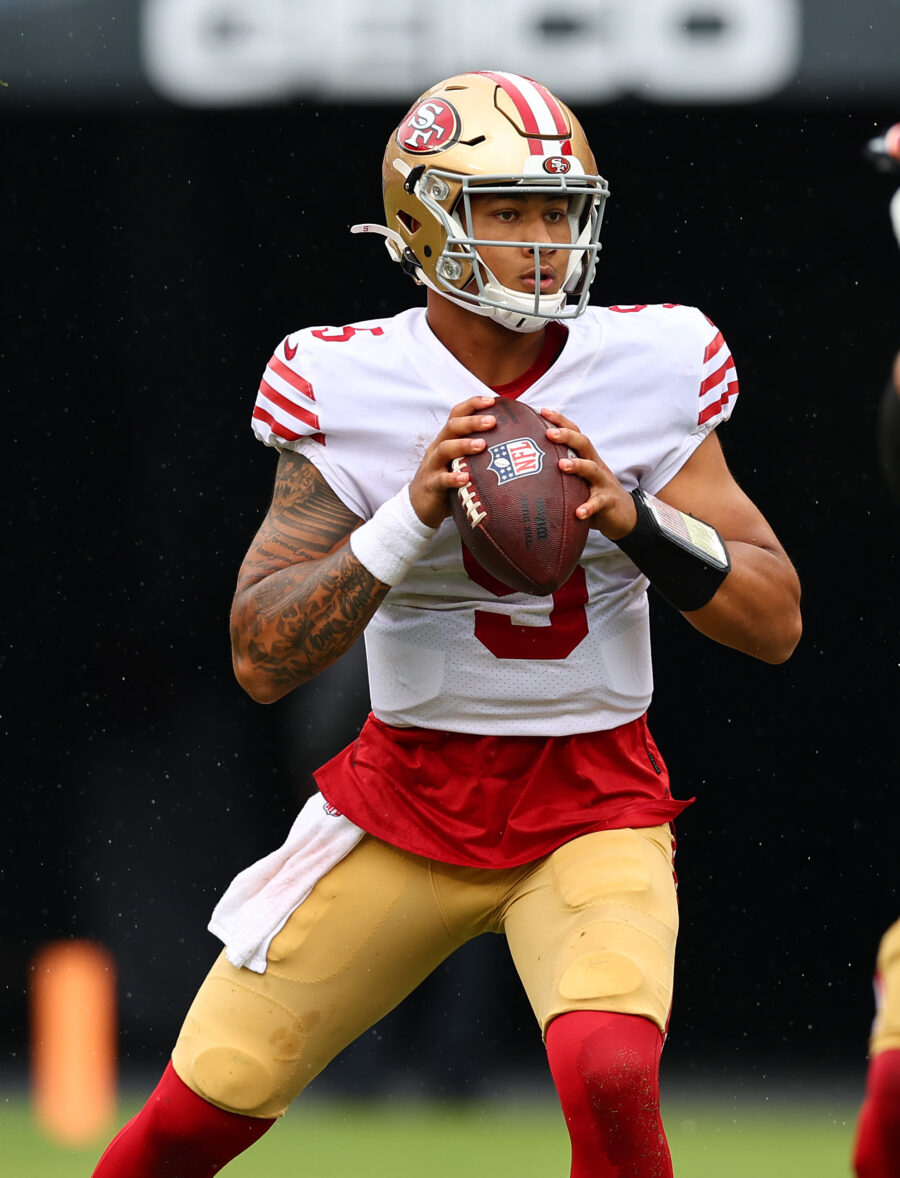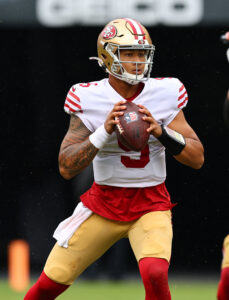 Purdy underwent an internal brace procedure March 10. Although the Iowa State product avoided Tommy John surgery, his path to full clearance was believed to have an endpoint approximately six months from the operation. Barring setbacks, the 49ers do not seem overly concerned Purdy will be available for their regular-season opener. Purdy remains expected to begin throwing in June, and Shanahan does not anticipate his January injury to compromise his long-term trajectory as a passer.
The 49ers finished last season in a historically rare situation, seeing four quarterbacks go down with injuries. They now have Allen, Trey Lance and Sam Darnold ready for OTAs. Last year's Mr. Irrelevant clearly has the edge as San Francisco's starter, but Shanahan did point out (via the San Jose Mercury News' Cam Inman) Lance can close the gap between he and Purdy with a good offseason.
Lance emerged in trade rumors before the draft, and while the 49ers may have been gauging the prospective interest in the former No. 3 overall pick, John Lynch said post-draft he addressed the rumors with his demoted passer. Last year's unquestioned starter at this point, Lance did not make it out of Week 2 unscathed. He has since undergone two surgeries to repair a fractured ankle. Shanahan added that Lance's 2021 finger injury lingered into the 2022 offseason.
The North Dakota State product, who has all of 420 in-game pass attempts since graduating high school, looms as a wild card on the 49ers' quarterback depth chart. Darnold would represent the more traditional Purdy insurance, given his experience. But the 49ers will go into their OTA sessions with he and Lance as their top options. Potential intrigue that comes from Darnold working in Shanahan's offense notwithstanding, Lance's status will easily be the most interesting QB component during the 49ers' offseason work.
Follow @PFRumors