Since the Cardinals released DeAndre Hopkins, the former All-Pro has been linked to several teams. Visits are now on the veteran wide receiver's docket. Well, one visit is thus far.
The Titans have secured a meeting with Hopkins, per NFL.com's Tom Pelissero, who notes the visit will take place Sunday (Twitter link). Mike Vrabel spent four seasons in Houston, serving as a Texans assistant ahead of his 2018 move to Nashville. New Titans offensive coordinator Tim Kelly also coached Hopkins with the Texans. Kelly was on Bill O'Brien's staff for six of Hopkins' seven seasons in Houston, spending the final year (2019) as the team's OC.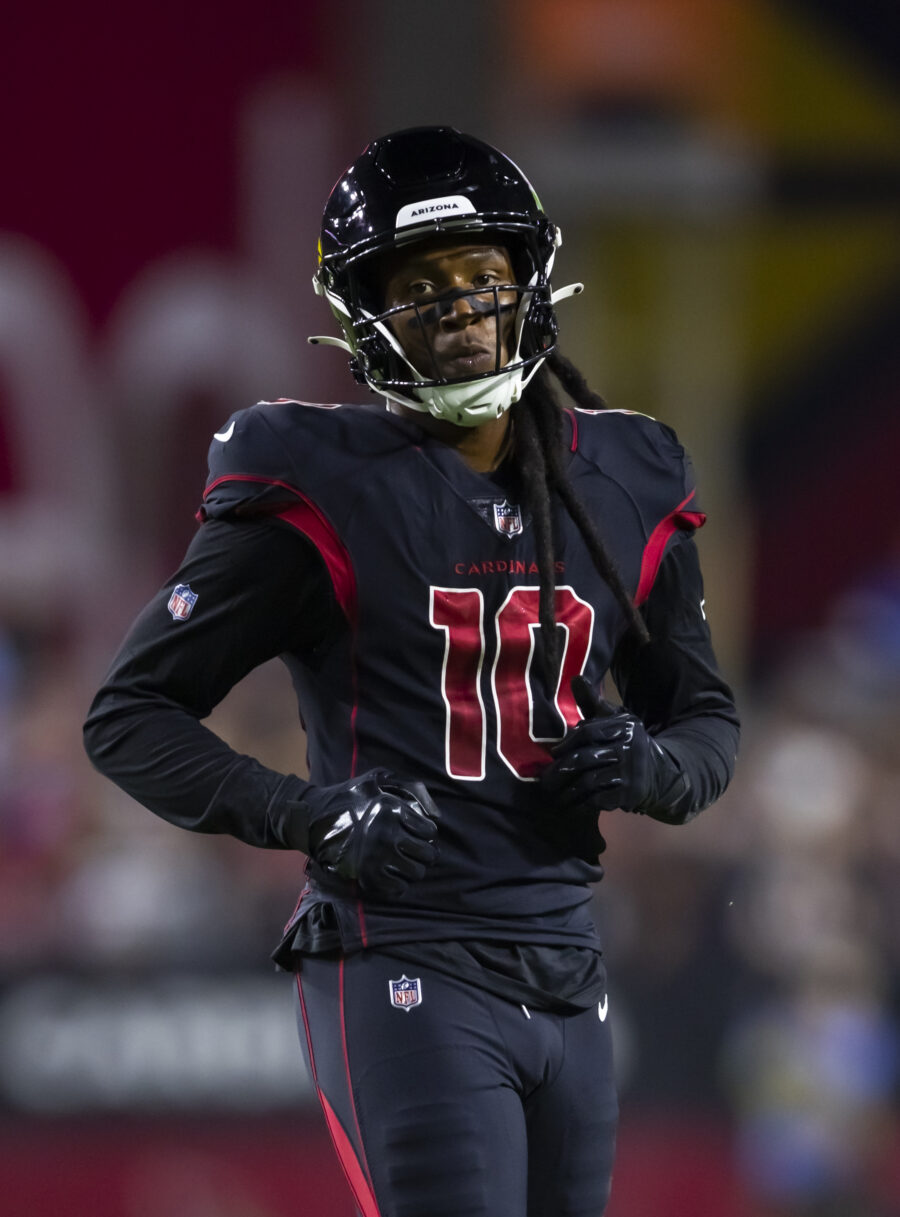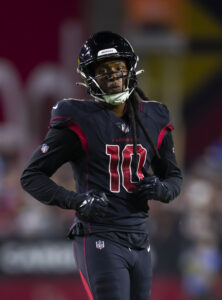 Other teams remain in on Hopkins, Pelissero tweets, but the Titans landing the first visit should be considered important here. Tennessee has been in need at the receiver position essentially since trading A.J. Brown during the 2022 draft. The Brown trade — among other factors — preceded a rough season for the Titans' aerial attack, and the team did not address the position much this offseason. Linked to wideouts during the draft, Tennessee did not select one until Round 7 (Colton Dowell).
At least six other AFC teams — the Bills, Browns, Chiefs, Patriots, Ravens and Texans — have been connected to Hopkins, whom the Cardinals officially released May 31. The Bills and Chiefs discussed Hopkins trade terms with the Cardinals but saw the Ravens' $15MM Odell Beckham Jr. guarantee alter those respective negotiations. The Pats have come up on multiple occasions, with the O'Brien component not being viewed as a non-starter, while Deshaun Watson has lobbied the Browns to pull the trigger on a reunion. The Cards cutting the 10-year veteran led to a run of rumors, but this visit development represents the most significant piece of Hopkins news since he became a free agent.
Tennessee chose Treylon Burks in Round 1 shortly after trading Brown to Philadelphia, and the team added UCLA slot player Kyle Philips in the 2022 fifth round. Both players missed time due to injury in 2022, with Philips missing the bulk of his rookie season. Both are back and expected to be key contributors — Burks especially — this season, but the Titans do not have much in the way of proven talent at the wideout spots. They added veteran role player Chris Moore and still roster Nick Westbrook-Ikhine and Racey McMath. But as of the minicamp sector of the NFL calendar, this is one of the league's worst receiving groups.
The Titans let Corey Davis walk in free agency two years ago, and Brown set the Eagles' single-season receiving yardage record last year. Both were instrumental in Ryan Tannehill's mid-career resurgence, which helped the Titans move to three straight AFC playoff brackets. Last season's plan careened off the rails quickly. Tennessee did not see a pass catcher eclipse 550 yards, and the team released its leading receiver from last year — Robert Woods, who has since joined the Texans. No one currently on Tennessee's roster has totaled more than 500 receiving yards in a season.
Hopkins, who turned 31 on Tuesday, has dropped off the All-Pro tier over the past two years. Injuries and a six-game PED suspension changed Hopkins' Arizona trajectory. After the Clemson product flirted with a fourth first-team All-Pro nod in 2020 (115 catches, 1,408 yards, six touchdowns), he did not surpass 800 receiving yards in 2021 or '22. Hopkins missed 15 games over the past two seasons. While productive when available, Hopkins has seen recent absences undoubtedly affect his market.
Although Hopkins mentioned Buffalo and Kansas City as prime landing spots at multiple offseason junctures and named other non-Titans QBs as those he would most like to play with, he is still seeking Beckham-level money. That might be tougher to come by in June. Although the Titans cleared out plenty of cap space by cutting Woods and others before free agency, they hold just less than $8MM. It would not surprise if Hopkins took more visits, but the Titans will see if a match can be made this weekend.
Follow @PFRumors