The Dolphins are not the only Jonathan Taylor suitor. Six teams are believed to have shown interest in Taylor, ESPN.com's Stephen Holder reports.
Two of those clubs are believed to have extended offers to the Colts. It is not known if the Dolphins are one of the clubs to make an offer, but given their reported interest from the start of this accelerating derby, they would be a good guess here. But Miami, which has engaged in ongoing discussions with Indianapolis, is not alone in this pursuit.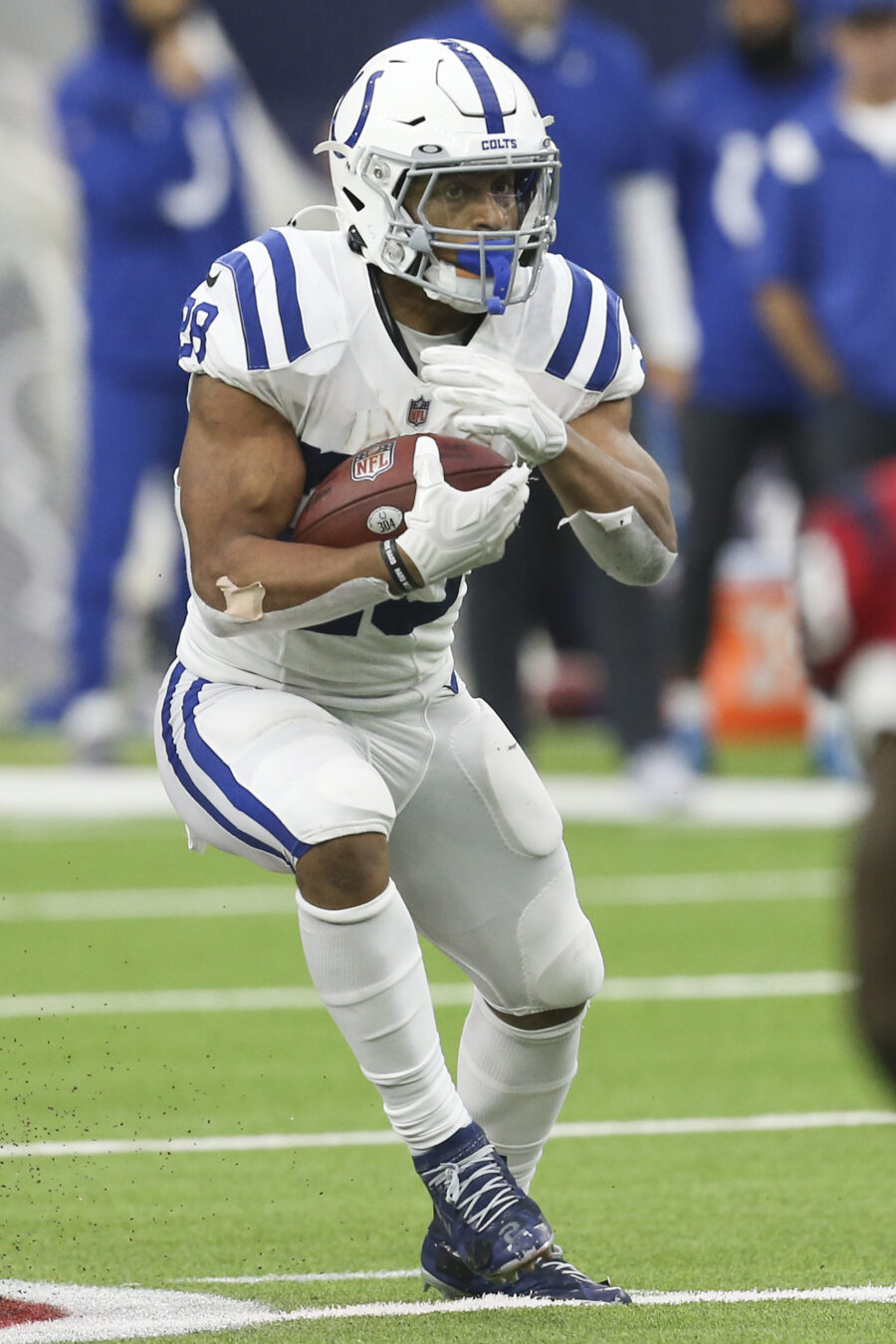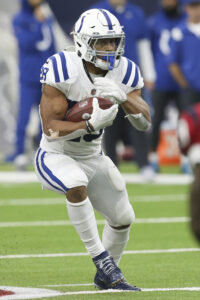 More than three weeks after Taylor's trade request became public, the Colts gave him permission to find a deal. The AFC South team wants a first-round pick — a price no team has paid for a running back since the Colts gave up one for Trent Richardson in September 2013 — or a picks package on the Christian McCaffrey level. The 49ers gave up second-, third-, fourth- and fifth-rounders for CMC last year.
The Colts are giving Taylor until August 29 to find a trade partner, Holder adds. The Colts must decide by 3pm CT on August 29 whether to keep Taylor on the PUP list or move him back to their active roster. Taylor remaining on the PUP past roster-cutdown day would mean a four-game absence to start the season. The team looks to have established a deadline. It remains to be seen if that is a point of no return on a Taylor trade.
Part of Taylor's frustration with the team goes back to May, with Holder noting the Colts refused the running back's extension request. Taylor, 24, became extension-eligible in January, but he is coming off an injury-plagued season. Taylor's first notable NFL injury — an ankle malady that may or may not still be causing him trouble — led to him missing six games. GM Chris Ballard cited this and the team's poor 2022 performance as a reason no extension was on tap.
Between May and training camp, a number of sobering developments transpired for running backs. It is unsurprising to see the Colts press pause here, but Taylor — who hired a new agent in late May — has changed his tone with the team. Indicating as recently as this year he still wanted to retire a Colt, the 2021 rushing champion switched gears. His agent has gone back and forth with Jim Irsay on social media, with the outspoken owner's comments on the RB meetings not going over well with his own RB1. Irsay's one-on-one meeting with Taylor did nothing to end this impasse, with Holder adding the Wisconsin alum remains set on being traded out of Indianapolis.
One year remains on Taylor's rookie contract. The former second-rounder's hope for an extension has complicated a trade, with teams leery of sending over notable draft compensation and authorizing a near-top-market extension. It is not known what price Taylor is seeking, but none of the rumors involving the franchise-tagged trio (Saquon Barkley, Tony Pollard, Josh Jacobs) reached the McCaffrey or Alvin Kamara levels. No back has even secured a $10MM-per-year deal since the Browns paid Nick Chubb (three years, $36.6MM) in July 2021.
The Colts would have the option of tagging Taylor in 2024. In theory, a team that acquires Taylor via trade would as well. Though, it would be odd if a team traded for Taylor without the intention of extending him. Despite some of the recent RB extensions working out for teams, the market iced over this offseason. Taylor's standoff with the Colts may represent the final chapter in perhaps the worst year for the position in its history.
Follow @PFRumors