The strange Chandler Jones saga may not cool down anytime soon. The Raiders are moving the veteran pass rusher to their reserve/non-football illness list, according to NFL.com's Ian Rapoport.
At odds with the team since just before Week 1, Jones has made a number of statements blasting the Raiders and their top staffers. The team had deactivated Jones for its first two games; this designation will sideline him for the next four. Jones is dealing with a personal issue, and Rapoport adds the Raiders have not ruled out a return "if his situation improves." The former All-Pro's second year with the Raiders has devolved into quite the mess, however.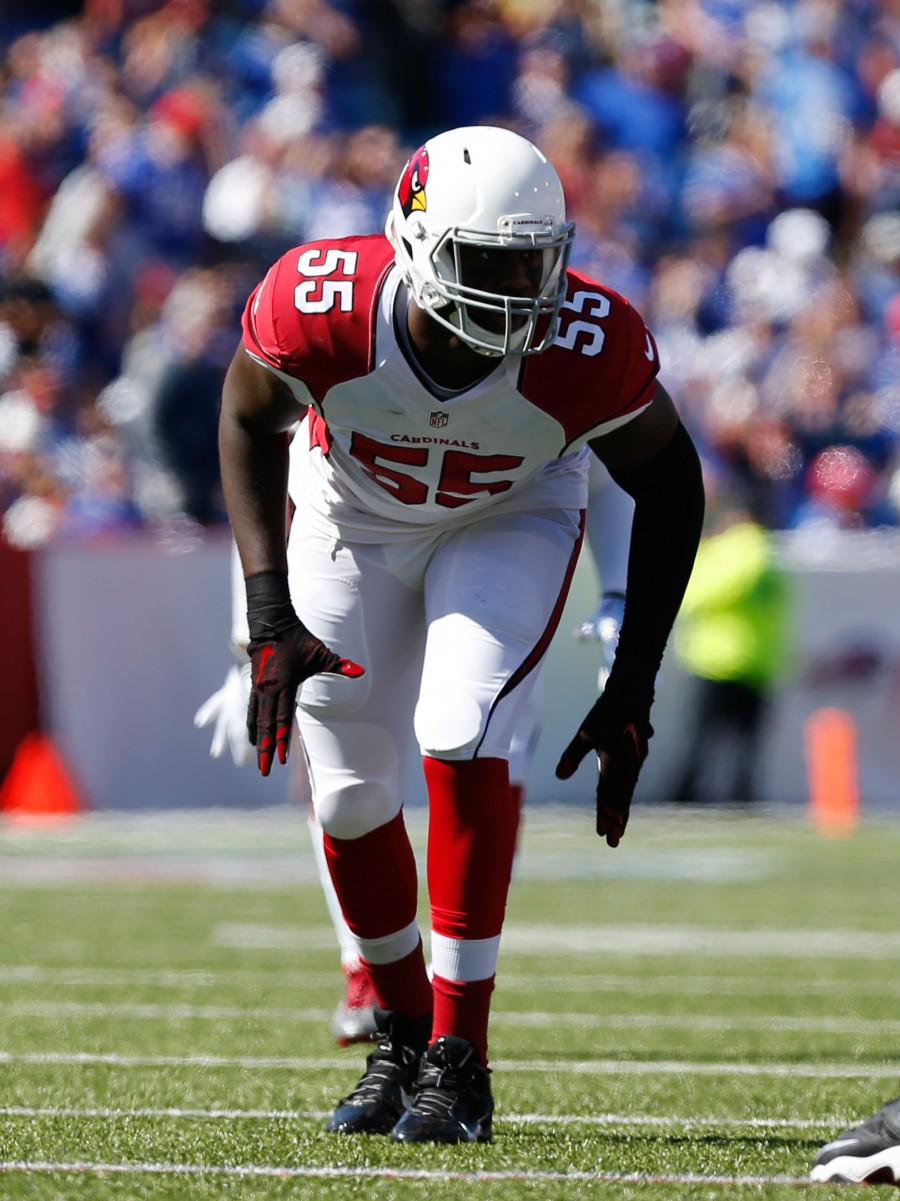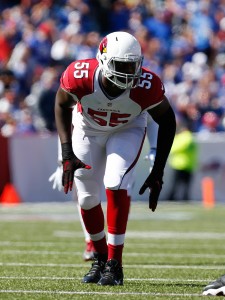 Irate at being locked out of the Raiders' facility days before Week 1, Jones went on social media and blasted Josh McDaniels and GM Dave Ziegler. He since shared a text exchange with owner Mark Davis. The Raiders shelved Jones for their Week 1 game against the Broncos. Jones had also indicated on social media that the Raiders sent a crisis team to his house, posting a series of since-deleted Instagram stories explaining the events and questioning why he was not allowed to play in Denver. Jones also shared that the NFLPA has attempted to contact him.
Recently, Jones kept adding to this bizarre dust-up by saying Davis is "holding a huge secret." The Raiders deactivated Jones again for their Week 2 Bills tilt. Raider players and others around the league have expressed concern for Jones' health, The Athletic's Dianna Russini tweets. Jones has not practiced with the Raiders since the locked-door incident.
"I wish mark Davis told the ppl why I really can't play," Jones said (sic). "I think I know why, but I want y'all to ask him. I'll let him say it to the public not me lmao. I wish I could play with my brothers, but marky mark is holding a huge secret that only I know! That's why I was asking for my protection sorry if I sound scared because I'm not lol, when I found out I was lol."
The Raiders gave Jones a three-year, $51MM deal in 2022. While the former Patriots and Cardinals standout disappointed last season, he was still expected to start opposite Maxx Crosby this year. The Raiders used the No. 7 overall pick on Tyree Wilson, signaling Jones' tenure would likely be capped at two seasons. It is obviously not a lock Jones plays for the Raiders again, and the team can opt to not pay the 12th-year veteran while he is on the NFI list. It is not yet known if the Raiders will go that route. Considering how this odd storyline has unfolded, Jones may well let the public know if the Raiders have decided not to pay him. If the Raiders choose not to pay Jones during his NFI stay, the damage would be minimal thanks to an offseason restructure that reduced his 2023 base salary to $1.2MM.
A two-time All-Pro while with the Cardinals, Jones had angled for a trade ahead of his final Arizona season. He ended up playing out his five-year Cards contract in 2021, bouncing back from a biceps injury that ended his 2020 season, and rejoining McDaniels in free agency. McDaniels was in place as New England's offensive coordinator during Jones' first four years. Jones' Patriots stay wrapped not long after an unusual episode that featured the team's top pass rusher showing up shirtless at a Foxborough police station after a reaction to synthetic marijuana. Contract matters led to the Patriots trading him to the Cardinals during the '16 offseason, leading to a run of strong seasons.
This Raiders issue will undoubtedly impact Jones' ability to catch on elsewhere when that time comes. Las Vegas has kept Wilson as a rotational rusher to start the season.
Follow @PFRumors