After venturing to the divisional round last season, the Giants franchise-tagged Saquon Barkley while authorizing big-ticket contracts for Daniel Jones, Dexter Lawrence and Andrew Thomas. With designs on keeping Barkley for another playoff run, the Giants have instead seen injuries drive a major step back this season. As a result, Barkley faces some difficult circumstances over this season's second half.
The Giants are again turning to rookie UDFA Tommy DeVito at quarterback. While Tyrod Taylor is expected to return at some point from his rib injury — though, it will be interesting to see how the Giants navigate that matter if they move closer to a top 2024 draft pick — Barkley is now tasked with operating as a workhorse back for a 2-8 team.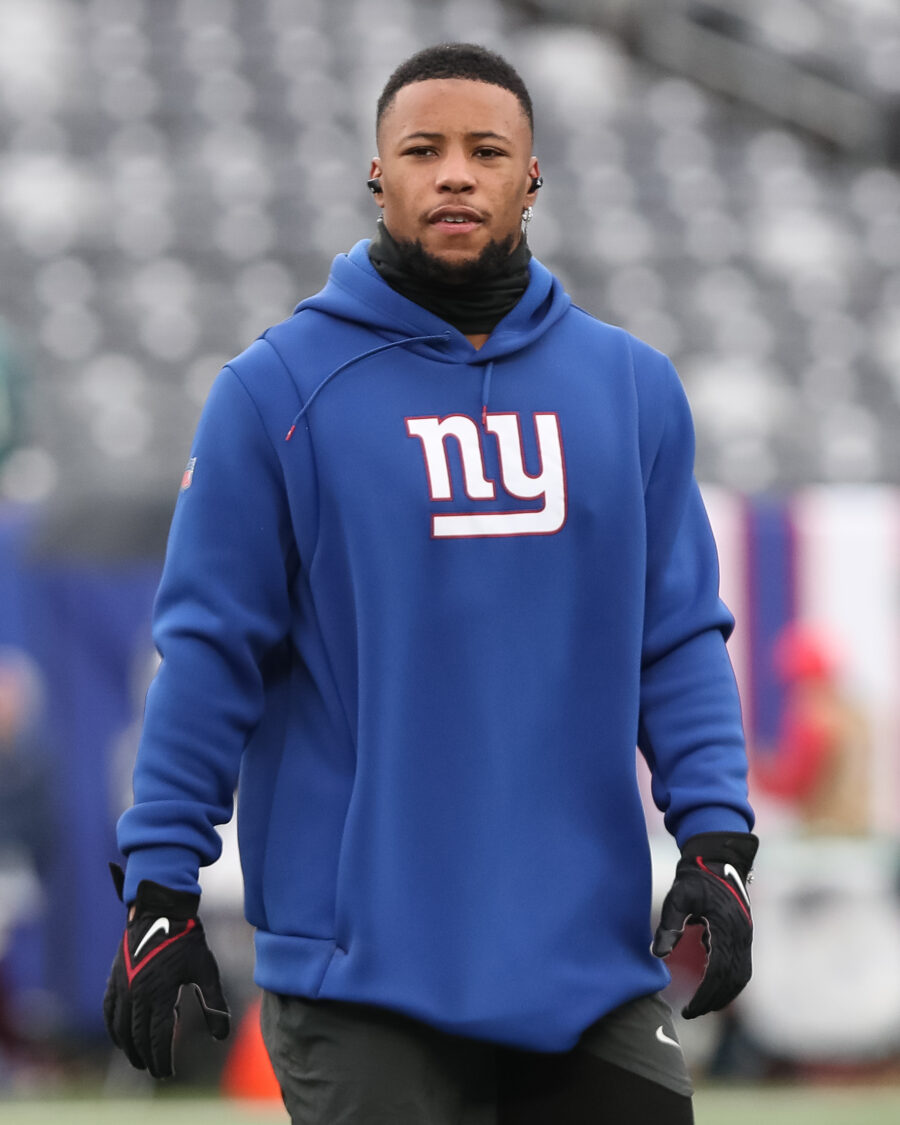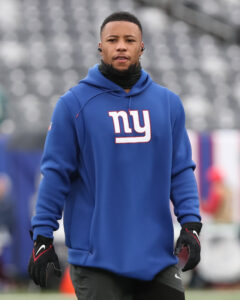 Barkley has rebounded from the high ankle sprain he suffered earlier this season, but he has also admitted the injury is still an issue. The ankle malady could be an excuse for Barkley to help conserve his body for free agency — or for a 2024 season on a second franchise tag — by taking time off and limiting his touches, but the sixth-year back said (via the New York Post's Ryan Dunleavy) he has not considered shutting himself down to rest.
At just about any other position, playing out the string for a bad team would not introduce the consequences Barkley is potentially facing. The Giants placed Darren Waller on IR and, despite midlevel efforts to staff their wide receiver posts this offseason, do not have much of note there, either. DeVito's presence also stands to restrict New York's pass catchers, casting Barkley as the team's lone reliable weapon in a lost season. This could certainly work against the two-time Pro Bowler when he becomes eligible to discuss a contract again.
The Giants also do not have much in the way of complementary RBs. As a result, they have given Barkley three 20-plus-carry games — despite the former No. 2 overall pick missing three contests — this season. Higher mileage will factor into Barkley's 2024 contract talks, and he took a grimmer stance about his future compared to his recent assessments of his situation.
"Loyalty means nothing," Barkley said, via ESPN.com's Jordan Raanan. "Loyalty, that doesn't mean anything. No matter how loyal, no matter how committed you are, it's a business at the end of the day. That's something that I've learned. For me, the way I try to handle that, I try not to focus on that. I try my best not to think about it."
Earlier this season, Barkley both said he did not want to be traded and that he still wanted to finish his career with the Giants. The New Jersey native said this despite occasionally contentious extension talks that did not produce a deal. The July 17 finish line for Barkley, Josh Jacobs and Tony Pollard became a tipping point for the RB market this offseason, leading to a state-of-the-union-type Zoom call among veteran backs. Barkley reported to the Giants soon after that call, while Jacobs took his time coming back to the Raiders. But the former Offensive Rookie of the Year faces a cloudy post-2023 outlook with the team.
As it stands now, Barkley's 1,093 career carries are 13th among active backs. That number figures to balloon past 1,200 by season's end. Barkley (568 rushing yards) is averaging 81.1 yards per game, a figure in line with both his Pro Bowl slates. With teams having shown hesitancy to pay veteran backs this year, Barkley's market could take a hit even if he continues to produce this season. His injuries in 2019, 2020, 2021 and this season will also work against him. The prospect of sustaining another injury while playing in ultimately meaningless games looms as well.
"It's really crazy when you break it down like that," Barkley said, via Dunleavy, of his 2023 workload being used against him in contract talks. "Just the way the business is when you're a premier back in this league — not to talk about myself — they feed you the ball because it helps you and gives you an opportunity to win games more times than not. When it comes to contract or a certain time, you're a running back, you're having so much miles on you. It's a crazy thought process."
The Giants are still interested in keeping Barkley beyond this season, leading to the team hanging onto him at the trade deadline. But this upcoming stretch with DeVito could be dicey for the top Giants weapon's long-term future.
Follow @PFRumors