Could Darrelle Revis circle back to the Patriots? It's looking "increasingly likely," according to Jason La Canfora of CBSSports.com, who has spoken with numerous league sources, including some close to the defensive back.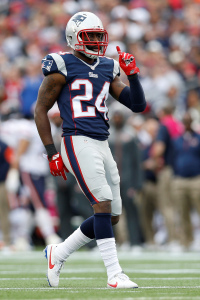 Many, including myself, feel that Revis has lost a step and his effort was lacking in 2016. However, not all talent evaluators agree. One personnel man spoke highly of Revis when speaking to La Canfora.
"We did our work on him. He can still play. He can cover," the anonymous exec said. "He doesn't have that long speed anymore; he's not going to cover a No. 1 receiver deep. But he can cover in tight spaces and he has great instincts. The film is not as bad as some would have you believe. He's a perfect fit in that quarters scheme Belichick runs, and they have the kind of safeties who can help him out, too. We're convinced he's going back to New England. It just makes too much sense."
The Patriots have already allowed Logan Ryan to walk in free agency and Malcolm Butler could be traded to the Saints in the very near future. Even after signing former Bills standout Stephon Gilmore, the Patriots will need some help in the secondary. Revis might not be able to hold down a starting outside position, but he could theoretically be used in the slot, if he's willing to make that adjustment. Word is that we won't be seeing him at safety for New England, so slot could be his only real option if he wants to join the defending champs.
We have Revis ranked as the second-best corner remaining on the free agent market.
Photo courtesy of USA Today Sports Images.