Jets cornerback Darrelle Revis' preliminary hearing on charges stemming from an altercation in which two men were knocked unconscious was originally supposed to take place on Thursday but now won't get underway until March 15, according to Ian Rapoport of NFL.com (Twitter links).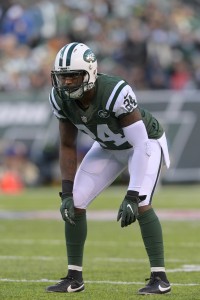 [RELATED: Jets, Brian Hoyer A Match?]
The hearing's new date is critical for a number of reasons, most of them financial and most of them negative (at least, from the Jets' point of view). Revis is due a $2MM roster bonus on March 10, so New York won't have any sense of Revis' legal status before a decision is due on that payment. Moreover, free agency begins one day earlier on March 9, so Gang Green will have to wade into the open market without knowing where it stands with Revis.
Additionally, the league and/or the Jets are unlikely to levy any sort of disciplinary suspension on Revis until his case is sorted out. Revis is due $6MM in guaranteed base salary in 2017, however, so if New York releases him before a ban is enacted (and potentially wipes out his remaining guarantees), the club will be on the hook for that entire total.
From a legal perspective, the fact that Revis' hearing is being rescheduled could mean a settlement is in the works, tweets Mike Florio of Pro Football Talk. Hypothetically, a deal for reduced or dropped charges could lead the NFL or the Jets to look upon Revis with greater favor. For his part, Revis (and/or his associates) have reportedly told New York management that a member of Revis' entourage punched the two men, not Revis himself, reports Manish Mehta of the New York Daily News.
Photo courtesy of USA Today Sports Images.