This week, a college football blog reported that Michigan head coach Jim Harbaugh was looking to get out of his contract and return to the NFL. On Wednesday, Harbaugh denied those rumors in a letter to the parents of his players.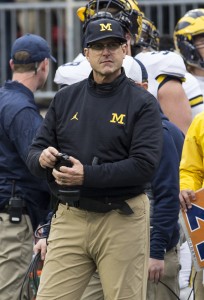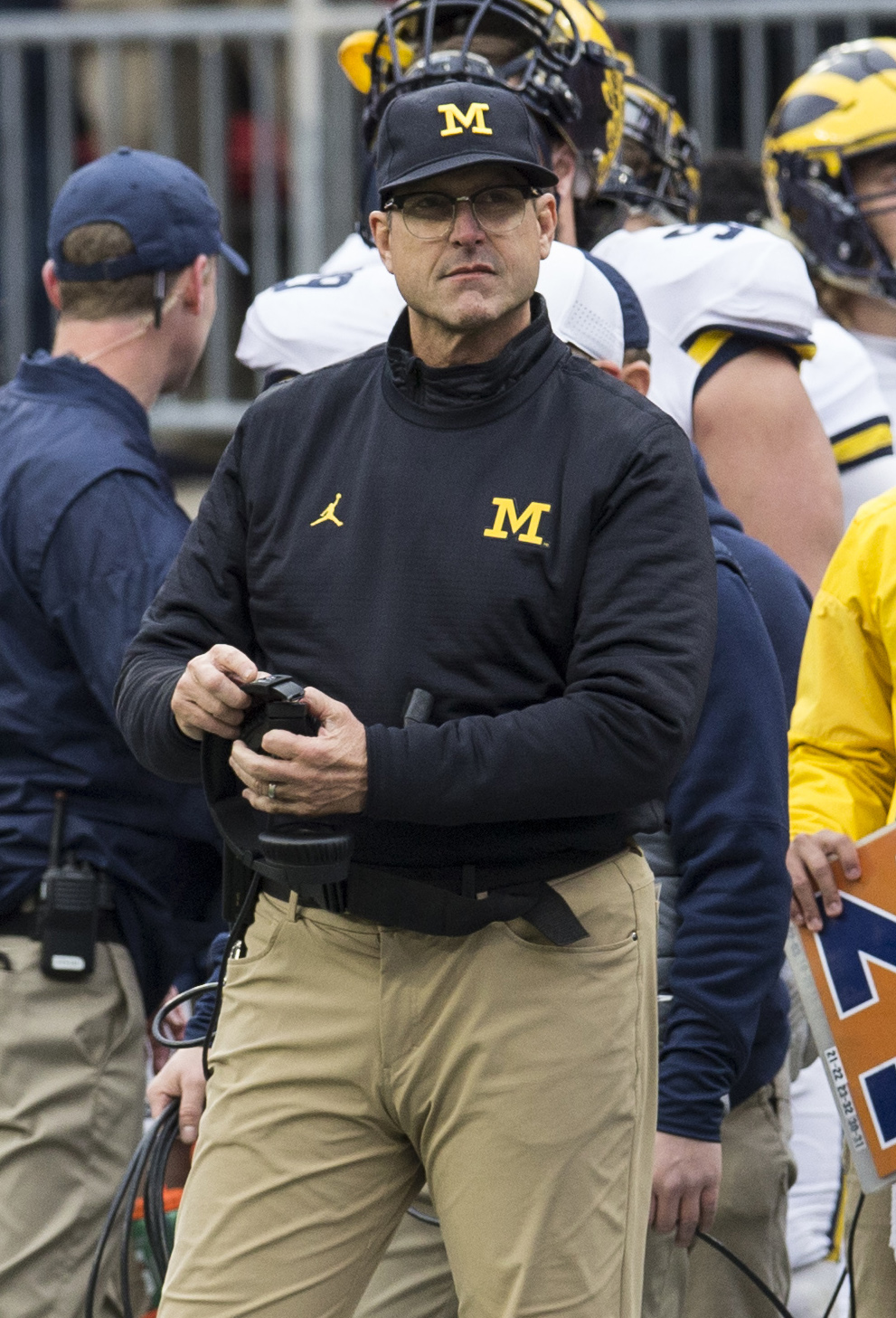 "I am reaching out to let you know that the recent claims that I am 'pursuing an exit strategy' are total crap," Harbaugh wrote (via Sam Webb of The Michigan Insider). "It's an annual strategy driven by our enemies to cause disruption to our program an to negatively recruit. By the way, I don't even have an 'agent or representative.'"
This isn't the first time that Harbaugh has been linked to the pro game since taking over the Wolverines in 2015 and it likely won't be the last. This past offseason, the Jets reportedly went after the ex-49ers HC and the Dolphins were also said to have him high on their list.
Harbaugh led the 49ers to three straight NFC championship games in his first three years as their head coach. At Michigan, Harbaugh is 43-16 overall, including a 3-2 record this year.
Photo courtesy of USA Today Sports Images.