Coming into this season, Diontae Johnson had only missed two games in four years. He will double his absence count because of a Monday transaction. Johnson is now on the Steelers' IR list.
A hamstring injury sustained in Week 1 will sideline him for at least four games. Johnson will head to IR for the first time in his career. Pittsburgh making this move before its Week 2 game will allow for its top wideout to come back by Week 6. The Steelers also moved backup running back Anthony McFarland to IR ahead of their Monday-night tilt with the Browns.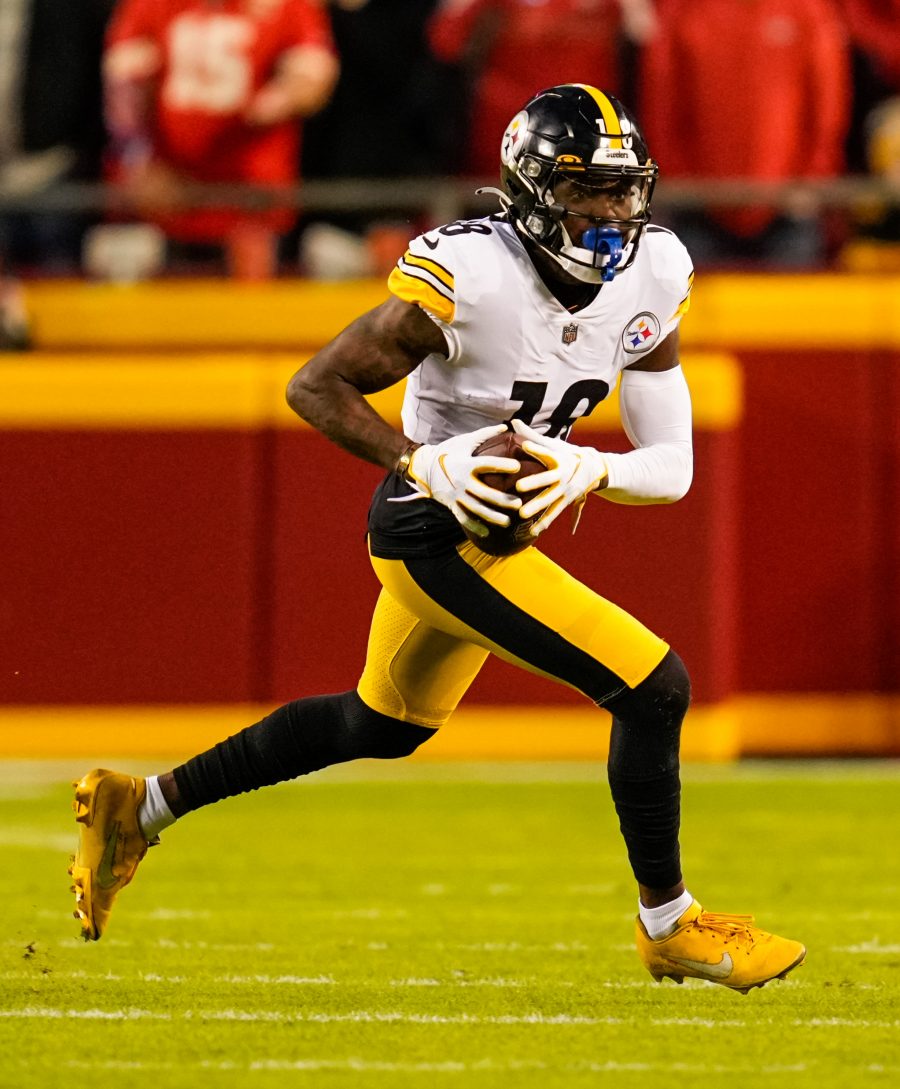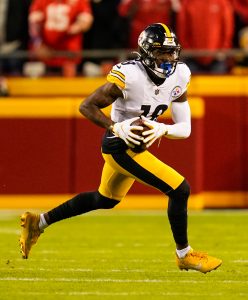 Teams are allotted eight IR activations per season. Johnson will undoubtedly be one of the Steelers' activations. A knee injury sidelined McFarland, whose return timetable is uncertain. Given Johnson's injury, it would be a bit of a surprise if he were not ready to return when first eligible. Mike Tomlin had recently stopped short of indicating Johnson would miss multiple games.
The former third-round pick became immediately productive for the team — one that has consistently developed second- and third-round receiver picks — and has become the rare Steelers wideout to receive an extension. Although JuJu Smith-Schuster signed a one-year deal after the expiration of his rookie pact in 2021, Johnson joined Antonio Brown and Hines Ward as the only Steelers starting wideouts given multiyear extensions during their rookie deals. Johnson signed a two-year, $36.71MM deal before last year's training camp, joining A.J. Brown, D.K. Metcalf, Terry McLaurin and Deebo Samuel as 2019 Day 2 wideout draftees to sign extensions before the 2022 season started.
Johnson, 27, led the Steelers in receiving yards during each of the past three seasons, helping the team to the AFC North title in 2020 and posting a career-high 1,161 yards in 2021. Last season, Johnson aided Kenny Pickett's development but famously did not find the end zone during an 86-catch, 882-yard season. The Toledo alum will need to wait a bit before having the chance to return to the end zone this year.
Pittsburgh will need to lean on George Pickens, the acrobatic catch maven beginning his second season, and trade acquisition Allen Robinson. The 10th-year vet has struggled for the past two seasons, disappointing on a Bears franchise tag and in his lone Rams season. The Rams are paying part of Robinson's contract. The former 1,000-yard receiver did catch five passes for 64 yards in the Steelers' opener. Calvin Austin, a slot player who spent last season on IR, also stands to see his role grow while Johnson recovers.
To replace McFarland behind Najee Harris and Jaylen Warren, the Steelers elevated running back Qadree Ollison from their practice squad.