Several NFL players are on contracts containing language stating that they'll get a full or partial salary guarantee for the 2016 season if they remained on their respective teams beyond the third day after this year's Super Bowl. That third day came and went on Wednesday, and while not every player with a guarantee deadline locked in that money – Nate Allen was cut by the Raiders, while Dannell Ellerbe reworked his deal with New Orleans – most of those guys had their contracts remain untouched.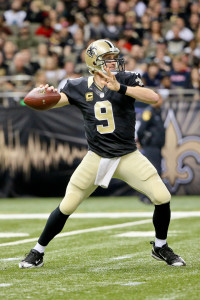 Per Joel Corry of CBSSports.com, here are the players who were assured of full or partial salary guarantees for 2016 after remaining under contract on Wednesday:
While there are a few more contract guarantees to keep an eye on in February, including several for Seahawks players, most guarantee dates arrive in March, at – or shortly after – the start of the new league year. So we shouldn't expect to see many teams cutting players to narrowly beat those guarantee deadlines for at least a few more weeks.
Photo courtesy of USA Today Sports Images.
Follow @PFRumors