For the second consecutive season, Cowboys linebacker Rolando McClain will serve a suspension for violating the NFL's policy on substance abuse. In 2015, Dallas only had to survive without McClain for a quarter of the season, but given that McClain is facing a 10-game ban for 2016, the Cowboys will need to more seriously consider how they're going to make up for the loss of their middle linebacker.
We've examined how Dallas might go about finding a replacement for McClain, looking at players already on the Cowboys' roster, free agents sitting on the open market, and veterans who could be on the roster bubble with their respective clubs. Let's dive in…
Internal options:
The primary name being floated to replace McClain in the middle is third-year linebacker Anthony Hitchens, whom the Cowboys selected in the fourth round of the 2014 draft. Thing is, Hitchens was already a starter — he played on the inside in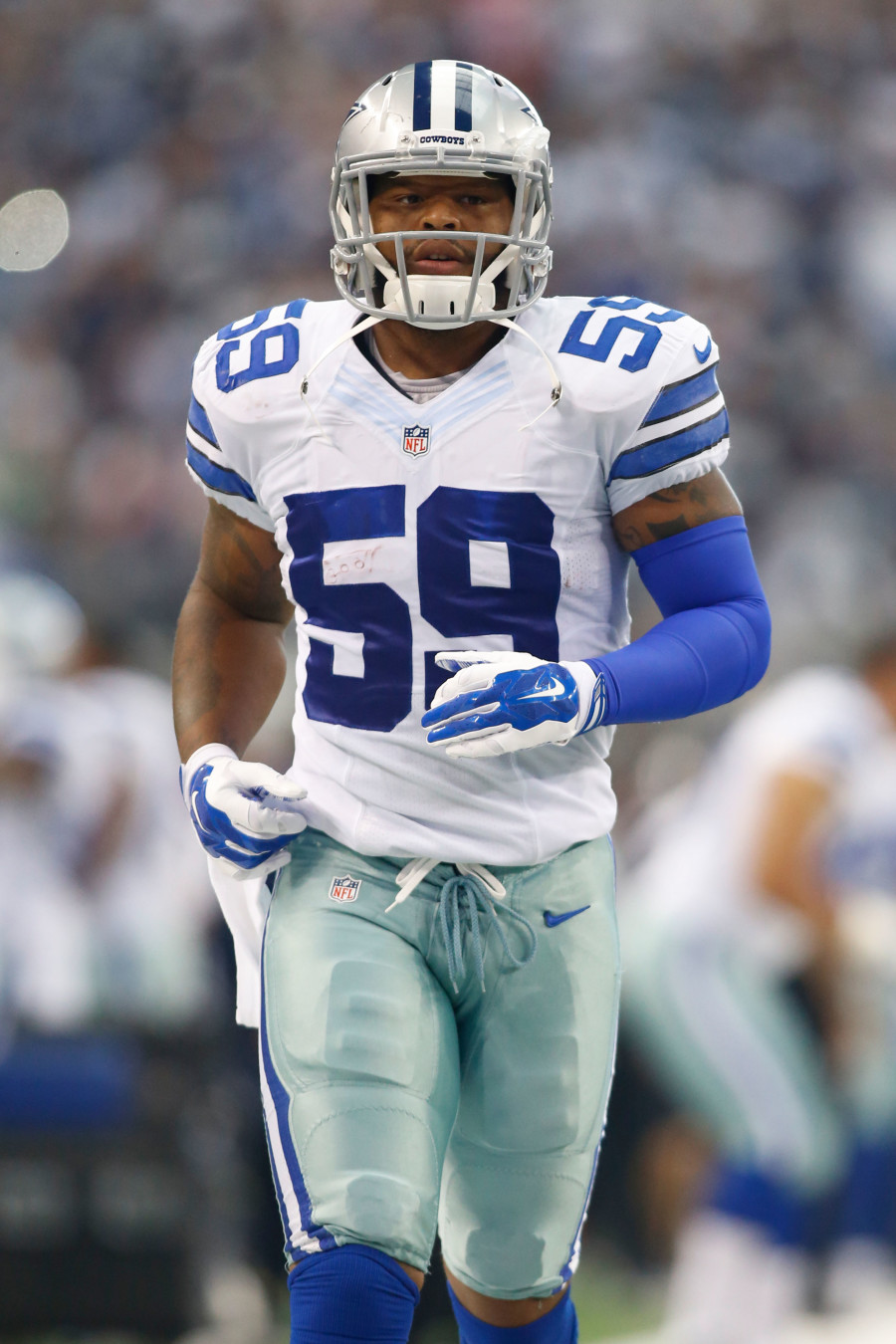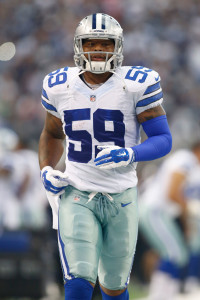 McClain's absence last year, and then moved to the outside, ultimately seeing action on about half of Dallas' defensive snaps. So if Hitchens is being counted on to man the middle full-time, including in sub packages, the Cowboys would need to find a replacement at strong-side linebacker, meaning Kyle Wilber and/or Andrew Gachkar could see meaningful snaps after spending most of their respective careers as special teams players.
[RELATED: Updated Dallas Cowboys depth chart]
Gachkar, meanwhile, is another option to fill in at middle linebacker, and he has experience at the position. If chosen, Gachkar would likely be a two-down player, as Pro Football Focus' grades have shown him to be effective against the run but a liability in pass coverage. The 27-year-old has never been a major defensive contributor — he was forced to step into the starting lineup when the Chargers suffered a variety of injuries at the linebacker position in 2014, but even then, he only played on 36.5% of San Diego's defensive snaps.
The "wild card" in this race is second-year player Mark Nzeocha, according to Bryan Broaddus of the Cowboys' website. A seventh-round pick in last year's draft, Nzeocha only appeared in two games during his rookie season, managing 14 snaps, all of which came on special teams. Extremely athletic, Nzeocha was all over the field at Wyoming, playing safety and all three linebacker positions. His learning curve might be steep, but he clearly has all the physical tools to play the position.
A source tells PFR that the Cowboys are, for the most part, satisfied with the current state of their linebacker room, and are looking forward to have their young players compete for playing time while McClain is suspended. Dallas, says the source, hasn't shown a lot of interest in scouring the free agent market for substitutes, so one of Hitchens, Gachkar, or Nzeocha might be the favorite to earn significant snaps this fall.
Free agents:
Donald Butler — After selecting Denzel Perryman in 2015 and Joshua Perry in this year's draft, the Chargers parted ways with Butler, who had spent the past five seasons with the club. At age-27, Butler is the youngest free agent option on this list, but he's coming off the worst season of his career, having posted just 40 tackles during the 2016 campaign. Kevin Acee of the San Diego Union-Tribune accused Butler of "losing interest" after receiving a massive extension prior to the 2014 season, so perhaps some other clubs have made that same assessment.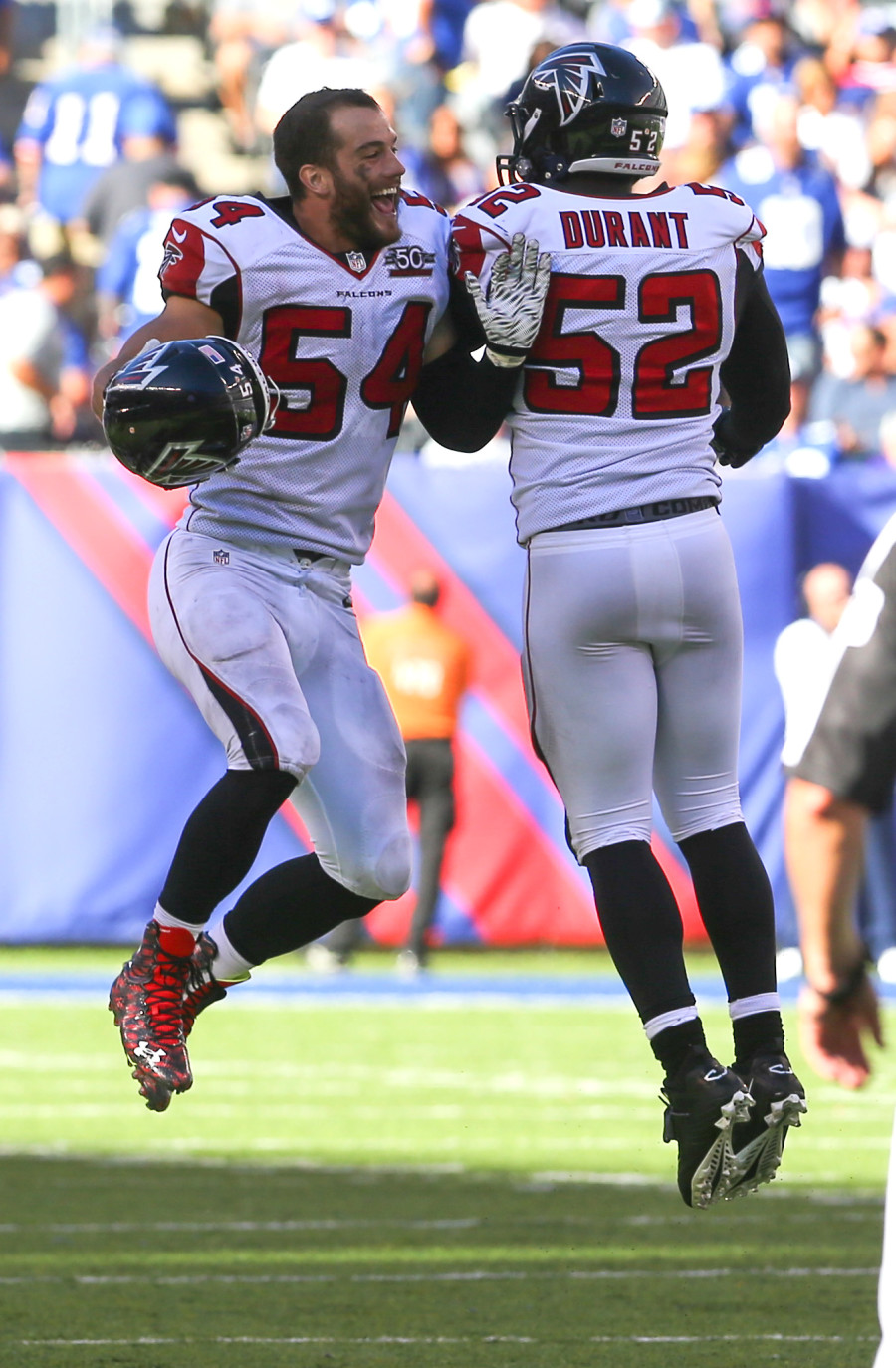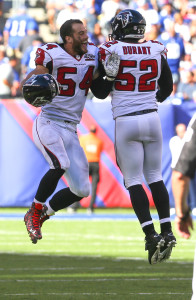 Justin Durant — Durant started 12 games for the Falcons last year, but prior to his time in Atlanta he spent two seasons with the Cowboys, so at the very least he'd offer some familiarity with Dallas defensive coordinator Rod Marinelli's playbook. Versatility is another point in Durant's favor, as he played mostly inside linebacker with Atlanta and Detroit, roamed the middle during his Jacksonville tenure, and moved between both positions with the Cowboys.
A.J. Hawk — The Bengals signed Hawk to a two-year deal before the 2015 campaign, but despite injuries limiting fellow linebacker Vontaze Burfict to just 10 games, Hawk rarely saw the field, playing on roughly a quarter of Cincinnati's defensive snaps. Hawk recently told Jim Owczarski of the Cincinnati Enquirer that although he's aware a club might not express interest until late in camp (or perhaps after the season begins), he's staying in shape in the hopes of receiving a phone call.
David Hawthorne — Like Durant, Hawthorne offers positional versatility, having seen action at both inside and outside linebacker. In 2015, Hawthorne was shifted to the weak side in favor of rookie Stephone Anthony, but was then benched, declared inactive, and ultimately released after an unproductive season. Still, he's got 83 career starts under his belt, and would presumably feel comfortable in the middle of the Dallas defense.
Keep reading for more external options that could be on the Cowboys' radar…
Curtis Lofton — There's no getting around the fact that 2015 was a bad year for Lofton. The 30-year-old graded as one of the four worst linebackers in the entire league, according to PFF, and was benched late in the season. However, Lofton recently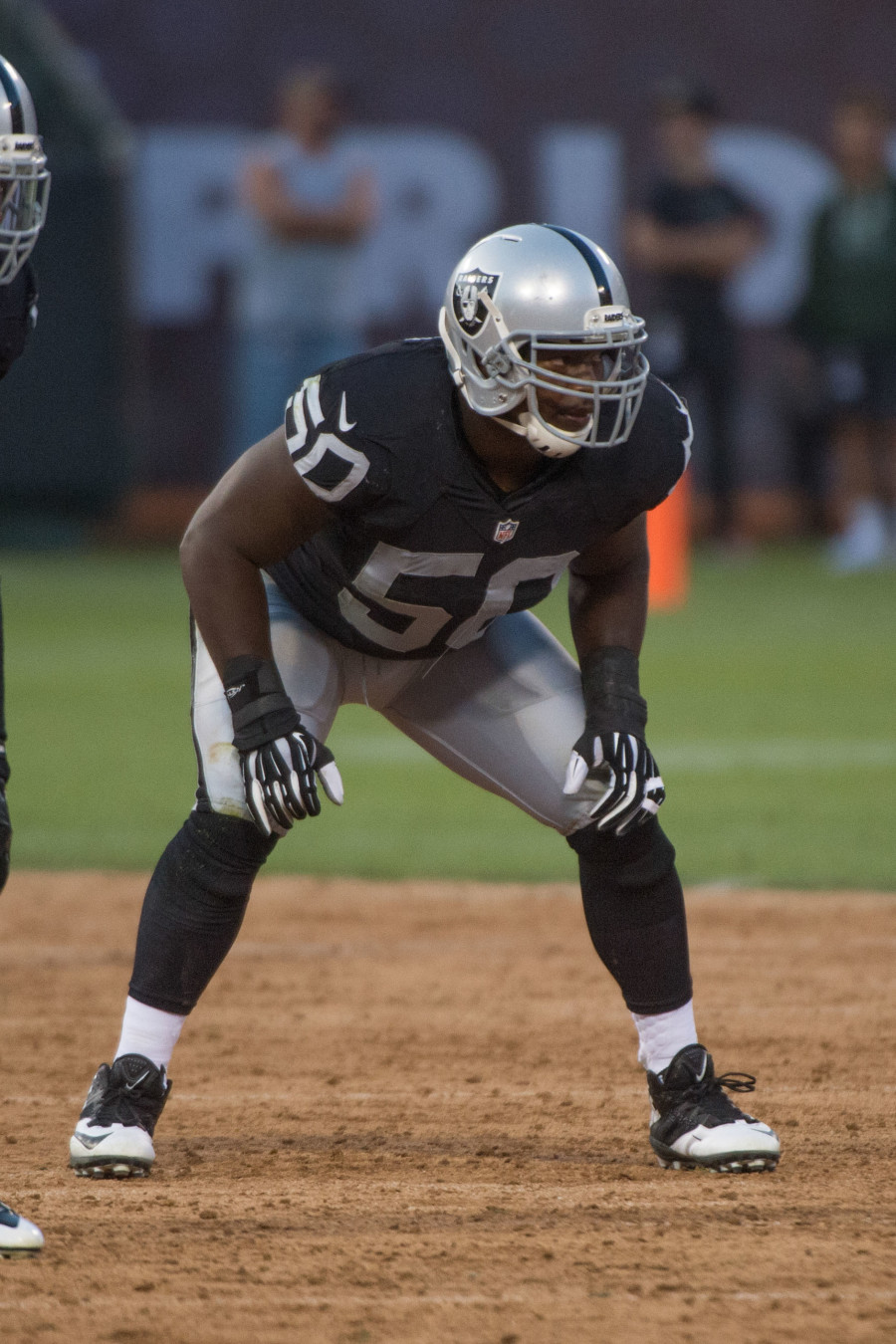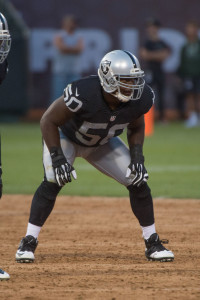 admitted that he'd undergone offseason knee and ankle surgeries, so it's fair to wonder if injuries limited him during the season. He's always been an above-average force against the run, and he's expressed a desire to continue his career in 2016.
Joe Mays — Having bounced around the league for the duration of his career, Mays has never seemed to be any club's first option. But he's always filled in when needed, and he's never been abysmal when doing so. Mays is a run-stuffer, and probably shouldn't be on the field for passing downs, but he also adds special teams value, and would certainly sign for the veteran's minimum.
DeMeco Ryans — Ryans is probably the player on this list about whom I'm the least confident. Physically, he could be nearing the end — after suffering two ruptured Achilles during his career, Ryans struggled against both the run and the pass last year,
and with 10 NFL seasons in his rearview mirror, he has quite a bit of tread on his tires. But Ryans has always been viewed as a cerebral player, so adding a veteran with his level of mental acumen could be an appealing option for the Cowboys. Ryans, for what's it worth, has said that he'd like to continue playing.
Stephen Tulloch — Tulloch might be the most high-profile name on this list, at least at the moment, given that he was finally released by the Lions this week after months of speculation. Detroit waited so long to execute the move to avoid paying an injury guarantee, as Tulloch had undergone surgery earlier this year. Clearly, that could give some clubs pause as they inquire on Tulloch's health, but he was evidently able to pass a physical prior to his release, and he managed to hold up for 15 games last season.
Veterans on roster bubbles:
Jon Bostic, Lions — Due to a variety of factors, Bostic might not be leaving Detroit any time soon. First, Lions general manger Bob Quinn was formerly the Patriots' director of scouting, so the fact that he acquired Bostic from New England could mean he has an affinity for the former Florida Gator. Second, Detroit recently released veteran linebacker Stephen Tulloch, meaning there could be room for Bostic on the Lions' roster. But if he were to be cut loose during the next few months, I'd imagine the Cowboys would show some level of interest. Or perhaps Bostic, who's already been dealt twice during his career, could be had via trade once again.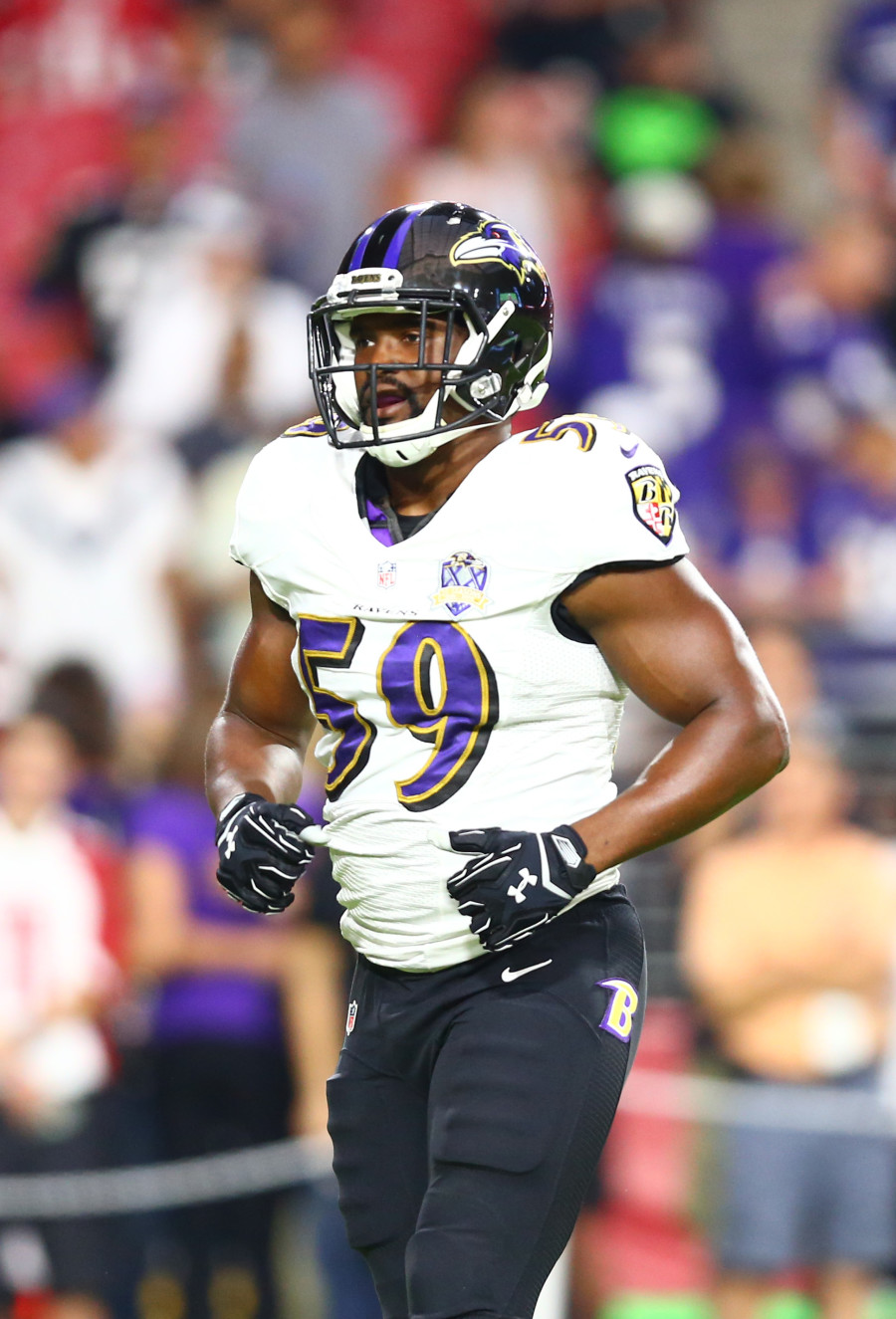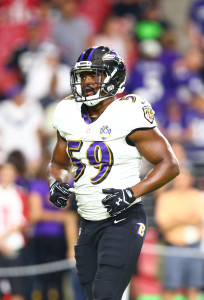 Arthur Brown, Ravens — A former second-round pick, Brown has completely fallen out of favor in Baltimore, as he's played only 10 defensive snaps during the past two seasons combined. But with Daryl Smith no longer on the Ravens' roster, there could be room for Brown to earn playing time, if he can finally put it all together. Brown is entering the final year of his rookie deal, and doesn't look to have a real future with Baltimore, so it's conceivable the club finally cuts bait this summer.
Bruce Carter, Jets — Entering his age-28 season, Carter evidently didn't attract much free agent interest after being released by the Buccaneers earlier this year, as he settled for a one-year, minimum salary benefit contract with the Jets. New York, however, has not only re-signed Erin Henderson to play opposite David Harris at inside linebacker, but spent a first-round pick on Ohio State's Darron Lee, who would likely be the next man up if either Harris or Henderson suffered an injury. Carter, then, could potentially be available in the next few months, and could be especially attractive to the Cowboys given that he spent 2011-14 in Dallas.
Christian Jones, Bears — In just his second NFL campaign, Jones, a former undrafted free agent, started 13 games on the inside, leading all Bears linebackers in snaps. And though he graded as the league's No. 38 linebacker per PFF, Chicago sought to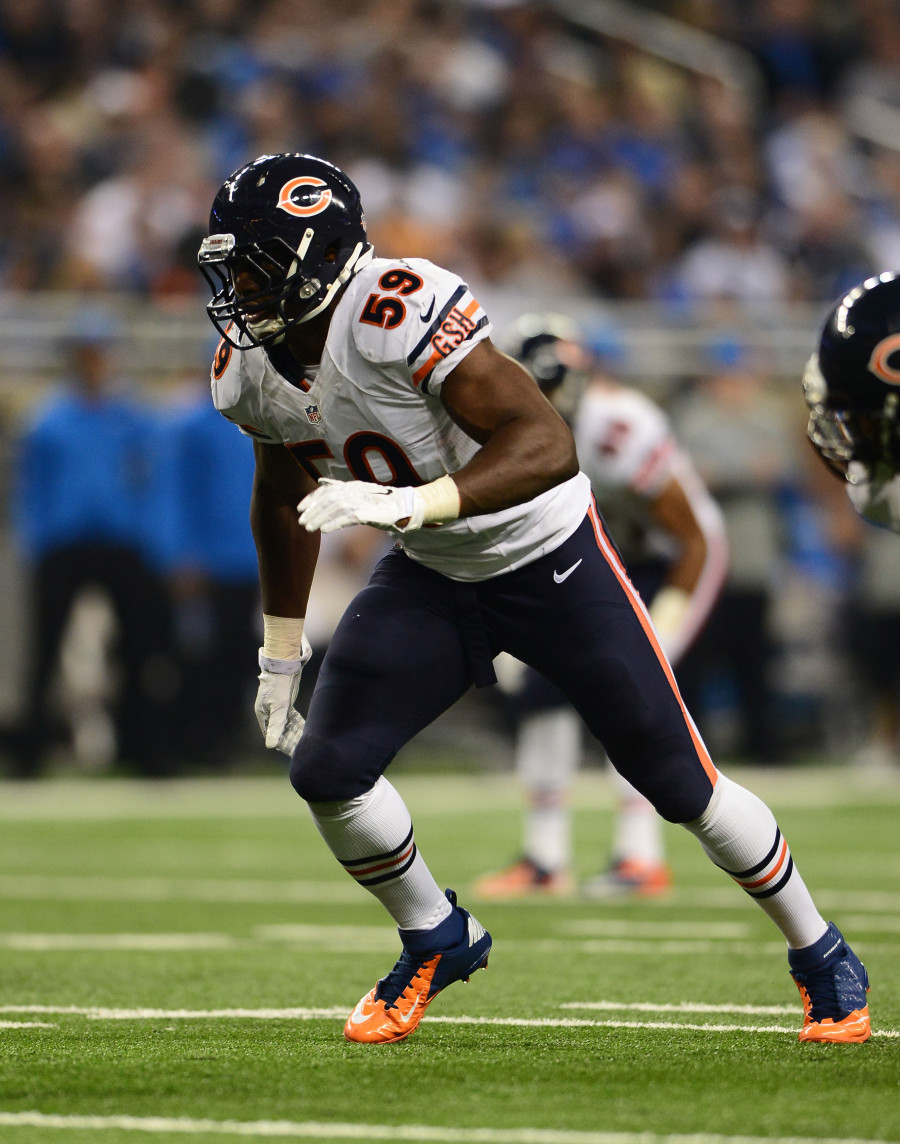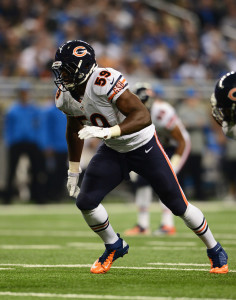 replace him this offseason, inking both Danny Trevathan and Jerrell Freeman to multi-year deals. Jones has since been moved to outside 'backer, but Jeff Dickerson of ESPN.com recently projected that he would be a surprise cut. Given that Jones is only 25 years old, the Bears could conceivably get something in return via trade.
Nate Palmer, Titans — It's not a good sign that the Packers, who have a lengthy history of inside linebacker problems, waived Palmer earlier this year. Tennessee evidently saw something they liked and claimed Palmer, but it's unclear if he'll be able to earn a role on the team. The Titans are projected to start Wesley Woodyard and Avery Williamson at middle linebacker in their 3-4 scheme, according to Roster Resource, while free agent signee Sean Spence — who has a history with defensive coordinator Dick LeBeau — is the top reserve on the inside, meaning Palmer could be the odd man out.
Perry Riley, Redskins — The 28-year-old Riley is the only veteran on this subsection of the list who is making serious money, and Washington could save $4MM by releasing him this summer. And given that he's not expected to be a starter, Perry could certainly be in danger of losing his roster spot. Will Compton will start at inside linebacker next to Mason Foster, whom the Redskins re-signed to a two-year deal. Riley will compete for a role with former Steelers special teams ace Terence Garvin, who was handed a $75K guarantee over the offseason.
Photos courtesy of USA Today Sports Images.
Follow @PFRumors