On this date in 2016, the Lions bid farewell to one-time defensive cog Stephen Tulloch.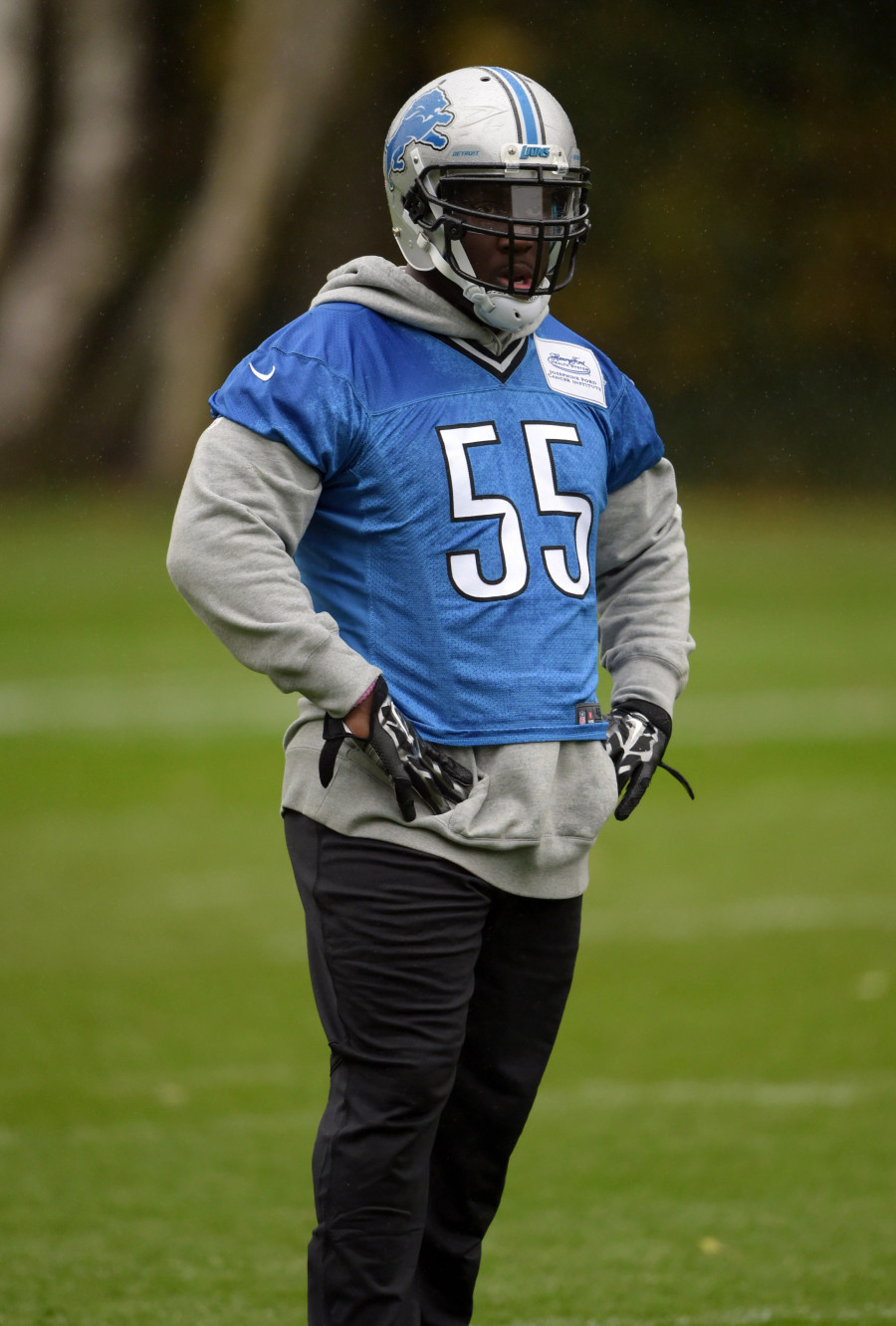 Tulloch entered the league in 2006 as a fourth-round pick of the Titans. The linebacker played sparingly in his first two seasons but, eventually, he cracked the starting lineup. Between 2008 and 2010, Tulloch was first-string for 41 games with Tennessee.
When he hit free agency, old friend Jim Schwartz brought him to Detroit with a one-year deal. After he tallied three sacks from the inside linebacker position and 111 overall tackles, the Lions re-signed him to a lucrative five-year deal. Tulloch continued to hold down the fort at MLB, compiling 100+ tackles in 2012 and 135 total tackles in 2013, including a career-high 3.5 sacks.
Unfortunately, his career took a weird turn in 2014. In Week 3, Tulloch took down Aaron Rodgers with a thunderous sack. He then busted out a sack celebration which went horribly wrong. Tulloch tore his ACL, ending his season in September.
Afterwards, Tulloch was asked if he had any regrets about the doomed dance.
"Hell, no," Tulloch said. "I'd do it again, brother. You do it every time. If it's going to happen, it's going to happen. Just a matter of time. I've played a long time in this league and I understand you're susceptible to this kind of injury when you go out there and play. Nine years without missing a game is kind of crazy, but like I said I'm positive because I believe in my hard work, I believe in my training and what I do in the offseason and how I approach things, so I know I'll be back even better than before."
Unfortunately, that was not the case. On paper, Tulloch had an alright 2015 as he started all 16 games, registered 108 total tackles, and came up with two fumble recoveries. However, he wasn't quite an every-down player, as he saw time on less than 70% of the Lions' defensive plays. Tulloch also graded out relatively poorly in Pro Football Focus' rankings, placing as the No. 54 inside linebacker among 97 qualifiers.
Late in the summer of 2016, Schwartz re-connected with him yet again as the Eagles inked him to a one-year, $3MM deal. Tulloch wound up as a reserve for the first time in years and had only seven tackles on the year. That proved to be Tulloch's last season, as he announced his retirement in April of 2017.
If not for that fateful game against the rival Packers, the Lions might not have released Tulloch two years ago today.