DGB to PHI. The Eagles and Titans consummated the first NFL trade in more than three months, as Tennessee shipped 2015 second-rounder Dorial Green-Beckham to Philadelphia in exchange for offensive lineman Dennis Kelly. DGB had yet to master the Titans' offense, and the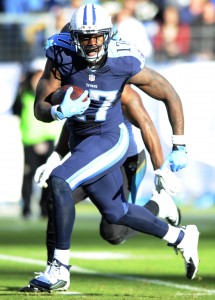 club was concerned about his lack of work ethic over the offseason, although Green-Beckham himself said he's "not necessarily sure" why Tennessee dealt him. The trade sent a message to Titans receiver Justin Hunter, who considers himself on the roster bubble, while the Eagles are still looking for more pass-catchers.
The league's threat spurs action. The NFL took a hardline stance in its PED investigation, announcing that Clay Matthews, Julius Peppers, James Harrison, and Mike Neal would be suspended if they did not meet with the league by August 25. Despite some protestations from Harrison, he, Matthews, and Peppers quickly agreed to interviews with the NFL. Neal, however, was thought to be considering retirement and therefore uninterested in sitting down with the league, but apparently had a change of heart and later agreed to a meeting.
The hits keep coming in Buffalo. Rex Ryan's assertion that the Bills "won the offseason" appears to have incited a karmic reaction, as his club received more bad news last week. Star defensive tackle Marcell Dareus will be suspended four games for violating the league's substance abuse policy, and is planning to enter a rehab facility. Moreover, Dareus'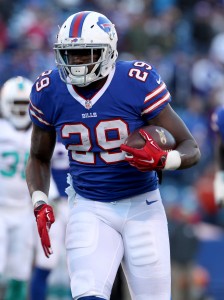 contract is structured in such a way that only his 2016 guarantees will void — none of his future guaranteed money will be affected. Manny Lawson is also facing a suspension (although he isn't sure why), and the Bills parted ways with promising second-year running back Karlos Williams.
Domestic violence rears its head. The NFL suspended Giants kicker Josh Brown one game for a 2015 arrest on a domestic violence charge, but later details painted a much more disturbing picture. Brown's ex-wife told police that Brown had been physically violent with her over 20 times and that she had previously had a protection order against him. However, the league later issued a statement saying that Brown's ex-wife, as well as local investigators, had declined to offer further information on the situation, hence the seemingly light suspension.
No interest in Hardy. Speaking of domestic violence, several teams have publicly ruled out any pursuit of free agent defensive end Greg Hardy. The Jaguars, the only team to meet with Hardy this offseason, won't be signing Hardy any time soon, says owner Shad Kahn, who stated his club isn't "even close to a decision like that." Meanwhile, the Cowboys, who employed Hardy in 2015, won't be taking a look at a possible reunion, says executive Stephen Jones. "I don't see that happening," said Jones. "We certainly had that experiment, and unfortunately it didn't work out,"
Photos courtesy of USA Today Sports Images.
Follow @PFRumors