The Steelers have long been one of the NFL's model organizations, with stability among their ownership group, front office, and coaching staff proving paramount to their success. Kevin Colbert is the fourth-longest tenured general manager in the league, while Mike Tomlin has the fifth-longest tenure among head coaches. Consistently among the contenders for the AFC crown, Pittsburgh entered this offseason with a mandate to get younger on the defensive side of the ball, while suspensions for two of its young offensive stars threatened to throw a wrench in its plans.
Notable signings:
Given that the Steelers had only about $10MM in available cap space heading into the offseason, it was always unlikely that the club was going to be a major player in the free agent market. And sadly, Pittsburgh's one major external addition isn't delivering returns as of yet, as tight end Ladarius Green hasn't practiced this summer as he continues to deal with chronic headaches. Green, 26, suffered two concussions in the the span of two weeks last September, so the logical conclusion is that he's still coping with the aftereffects of those brain injuries.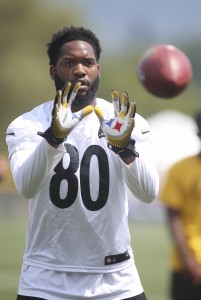 At least one report has indicated that if the headaches persist, Green could contemplate retirement, and while his long-term health is certainly the most important issue in this situation, there is also a financial component involved. If Green retires, he'd have to return his signing bonus to the Steelers, but the situation becomes more murky if Pittsburgh simply releases him. If the team feels that Green wasn't forthcoming about his injury history at the time of signing, they'd have an argument to recoup the bonus, or at least a portion of it.
Of course, Green's potential absence will also limit the Steelers' offense, as he'd been set to add a new dimension to a unit that will already be without Martavis Bryant and Le'Veon Bell for varying amounts of time. Green posted 37 receptions for more than 400 yards in a limited role with the Chargers, and could've seen those numbers rise as he took on a full-time job with Pittsburgh. If he's not a factor in 2016, the Steelers will instead turn to Jesse James, Xavier Grimble, and FB/TE David Johnson, who returns to the Steel City after two years in San Diego.
Receiver Darrius Heyward-Bey may also see more targets if Green is sidelined, as DHB is back with the Steelers after inking a three-year deal. Now 29 years old, Heyward-Bey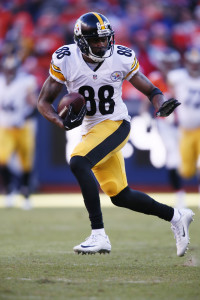 clearly never lived up to his draft billing after being chosen seventh overall in 2009, but he can still serve as a depth option and special teams player. He saw 39 targets last season, and that number figures to stay relatively stagnant, as though Bryant is suspended for the season, DHB is still behind Antonio Brown, Markus Wheaton, and Sammie Coates among the club's wide receivers.
With so many of Pittsburgh's skill players facing availability questions to start the season, the club's offensive line could be doubly important, and veteran guard Ramon Foster will be a key factor on that front five after re-upping on a three-year pact. Foster will be entering his eighth season with the club, and he's been remarkably durable — he played every offensive snap in 2016, and he's appeared in 75 of 80 possible games since becoming a full-time starter. After he graded out as the No. 16 guard in the league last season (per Pro Football Focus), it's a little surprising that the Steelers only had to invest $3.2MM annually to re-sign Foster.
Joining Foster in the offensive line room will be tackle Ryan Harris, but it's still unclear whether the former Bronco will act as a starting option or serve as a backup. Harris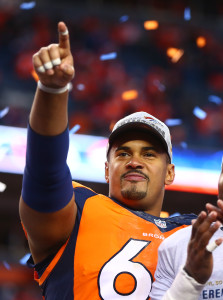 emerged as Denver's left tackle after incumbent Ryan Clady went down for the season, and helped stabilize the club's offensive line on the way to a Super Bowl title. With the Steelers, Harris will compete with Alejandro Villanueva, who started 10 games at left tackle for Pittsburgh as a 27-year-old rookie. So far, it sounds as though the two are neck-and-neck.
One offensive player who probably won't contribute much during the upcoming season is veteran quarterback Bruce Gradkowski, who is dealing with a "sizable" hamstring tear suffered in the Steelers' first preseason game. Gradkowski, 33, also missed all of last season with an injury, and his absence means Landry Jones will be the club's clear cut No. 2 quarterback. If Pittsburgh feels the need to add another arm, Michael Vick — who played for the team last season — is still sitting on the open market, though Jeremy Fowler of ESPN.com (Twitter link) doubts that Vick will end up with the Steelers.
Safety Robert Golden, meanwhile, wasn't re-signed with the thought that he'd be starting, but the makeup of the defensive backfield has changed enough that Golden will once again be counted on to to play a large role.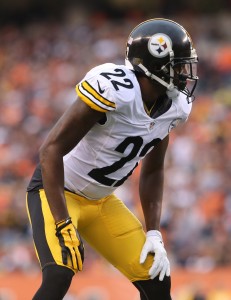 Second-round rookie Sean Davis had been ticketed to take Golden's place as Pittsburgh's strong safety, but following a serious injury to cornerback Senquez Golson, Davis is likely to see most of his action at slot corner, meaning Golden will see a heavy snap count in the back end.
A convenient line of logic might dictate that linebacker Steven Johnson could play a key role as a top backup behind Ryan Shazier and Lawrence Timmons given that he comes over from the Titans, whose defense was led by former Steelers defensive coordinator Dick LeBeau. However, Johnson only saw 27 defensive snaps last season, meaning he's simply a special teams piece. Veteran defensive lineman Ricardo Mathews, then, is a much more likely candidate to see snaps, as he should be the third defensive end behind Cameron Heyward and Stephon Tuitt.
Continue reading about the Steelers' offseason…
Notable losses:
Mike Adams, T: Waived
Cortez Allen, CB: Released
Will Allen, S
Antwon Blake, CB
Brandon Boykin, CB
Terence Garvin, LB
Will Johnson, FB
Steve McLendon, DT
Heath Miller, TE: Retired
Sean Spence, LB
Cam Thomas, DT
Jordan Todman, RB
Michael Vick, QB
Heath Miller, 33, began his career back in 2005, when the Steelers selected him with the 30th overall pick in the draft. The Virginia product immediately became a starter, and appeared in 168 regular-season games (167 starts), plus another 15 playoff contests, for the franchise over the next 11 years. Miller's best years came in 2009, when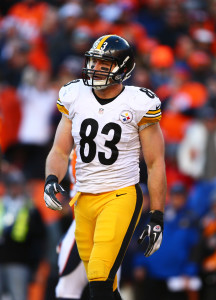 he caught a career-high 76 passes, and in 2012, when he racked up 816 receiving yards and eight touchdowns.
Miller remained productive for the Steelers until his final season, totaling 60 receptions, 535 yards, and two touchdowns in 2015. No tight end in franchise history accumulated more total catches (592), receiving yards (6,569), or receiving touchdowns (45) than Miller. While he probably isn't a Hall of Famer — he doesn't crack the top-25 in approximate value among tight ends since the merger — Miller would certainly enter Pittsburgh's Ring of Honor (if it had one).
Aside from Miller, most of the Steelers' offense will return next year, but the one other exception is left tackle Kelvin Beachum, who signed a unique deal with the Jaguars during free agency. Beachum is an excellent blindside protector when healthy, and given that his new contract only calls for $1.5MM in guarantees and a 2016 cap charge of $5.375MM, it was a tad surprising that Pittsburgh didn't make a serious attempt to retain him. Instead, the Steelers will let the relatively inexperienced Alejandro Villanueva battle it out with veteran Ryan Harris for the starting job.
On defense, Pittsburgh lost or let go of four defensive backs who have all struggled to find solid homes this offseason. Of the quartet, only two have signed contracts. Slot corner Brandon Boykin first landed a deal with the Panthers and then, after being released, with the Bears, but he's already been placed on injured reserve and will miss the season. Veteran cornerback Antwon Blake, meanwhile, secured $200K guaranteed from the Titans, but doesn't figure to be any higher than fourth on Tennessee's depth chart.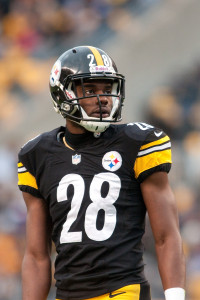 A pair of Allens, Cortez and Will, haven't yet inked new contracts after being cut loose by the Steelers. Cortez Allen was released even though he had agreed to an extension worth nearly $25MM in 2014. Since a solid 2013 season, the 27-year-old had regressed and struggled with injuries, appearing in just 12 total games over the last two seasons. By acknowledging their mistake with Allen and cutting him, the Steelers reduced his cap number from $5.75MM to $4.05MM for 2016, creating $1.7MM in cap space.
Cortez Allen hasn't drawn any interest since earning his release in April, and Will Allen has sat on the open market even longer, as his contract expired in March. Allen is now 33 years old, but still managed to start 13 games and play on nearly three-quarters of Pittsburgh's defensive snaps last season. It's possible that he could score a phone call from an interested club if injuries set in, and it's conceivable that the Steelers may even express intrigue given the rash of injuries to their secondary.
Up front, Pittsburgh never made a serious effort to retain nose tackle Steve McLendon, who inked a three-year deal with the Jets. The Steelers were reportedly resistant to handing a hefty salary to a player who only sees the field for about 25-30% of the club's defensive snaps. Defensive tackle Cam Thomas is also gone after the Pittsburgh declined to offer him a contract for the 2016 season. After playing on more than 40% of the Steelers' defensive snaps in 2014, Thomas struggled to get on the field in 2015, seeing action on less than 17% of plays.
Finally, longtime Steelers kicker Shaun Suisham won't be back with the club in 2016, and he won't be kicking for anyone, as Suisham announced his retirement after being released earlier this year, citing the difficult recovery from an ACL tear. Over the course of his ten-year career (excluding his lost 2015 campaign), Suisham suited up for the Cowboys and Redskins in addition to the Steelers. In his last five years with Pittsburgh, Suisham has nailed 84.1% of his field goal attempts and 99.3% of his extra point tries.
Draft picks:
It's a generally accepted narrative that the Steelers preferred William Jackson III with the 25th overall pick, but after the Bengals took yet another first-round corner at pick No. 24, Pittsburgh opted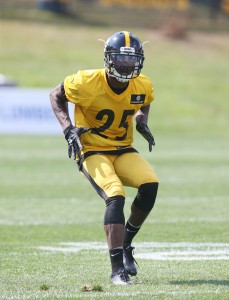 for Miami's Artie Burns. As scouting guru Dave-Te Thomas wrote in PFR's Impact Rookie series, Burns might not yet have the refined skills that he'll need to develop, but he's a born playmaker.
"Burns is built for speed," according to Thomas. "He has an angular frame with very good quickness. He shows good hip snap and change of direction agility. He does not take wasted steps in transition and can close on the ball quickly when the play is in front of him.
Burns shows smoothness with his feet in his pedal and has the range to make plays along the sidelines. He shows good hand/eye coordination, but you'd like to see him generate a second gear in order to recover quicker on deep routes. He has valid feet for the position and good arm usage to stick it to receivers in press coverage."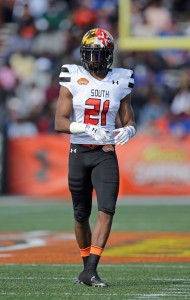 Sean Davis, meanwhile, graded higher on several evaluators' boards, including that of Thomas and NDT Scouting's Kyle Crabbs, who ranked Davis as No. 3 defensive back in the 2016 class behind only Jalen Ramsey and Jackson. Davis will likely have a larger role during his rookie year than will Burns, who isn't expected to start. The former Maryland Terp had been projected to see time at strong safety, but now that Senquez Golson is set to miss four months or so with an injury, Davis has been lining up at slot corner.
Third-rounder Javon Hargrave is probably the only other Steelers rookie with a legitimate chance to see significant playing time in 2016, as he's set to be the reserve nose guard to begin the season. Given that he's making the leap from FCS competition to the NFL, Hargrave will certainly face a steep learning curve, but given that Daniel McCullers, who only played 105 snaps last year, is the current starter along the interior, Hargrave should have the opportunity to push for playing time.
Other:
Two of Pittsburgh's finest offensive weapons just can't seem to stay out of their own way, as receiver Martavis Bryant will miss the season after another violation of the league's substance abuse policy, while running back Le'Veon Bell is banned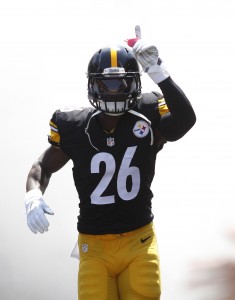 four games after reportedly missing a drug test. Bryant isn't challenging his suspension, but Bell is, and is fairly confident that he'll win an appeal, the results of which should be in later this week. Bell is coming off a major injury and has now been suspended twice by the league, so it's no surprise that the Steelers aren't currently negotiating with him as he enters the final year of his rookie deal.
Pittsburgh could still work out a long-term deal with linebacker Jarvis Jones, but they chose not to lock him into a $8.369MM salary in 2017 via his fifth-year option. That's probably the right call, as Jones simply hasn't done enough during his three years with the club to warrant such a payday, as he graded as only the No. 67 edge defender among 110 qualifiers last season, per PFF. He'll be a starter again in 2016, but he could lose snaps to James Harrison and Arthur Moats, which would further deplete his value.
While Jones hasn't produced much during his time with the Steelers, cornerback Senquez Golson hasn't produced anything, though it's hard to fault him given that injuries have knocked him out in each of his first two seasons. After being selected in the second round of the 2015 draft, Golson was taken down by shoulder surgery, and missed the entirety of his rookie season. This year, it's a foot ailment that will sideline him for four months, meaning that while he's a candidate for IR/designated to return, it's more likely that he's absent for a second straight campaign.
Top 10 cap hits for 2016:
This offseason, it seems as though the Steelers were attempting to get back to their roots in terms of roster management. In too many recent seasons, Pittsburgh had been leveraged to the hilt, constantly reworking veteran deals that created cap space in the present but presented problems down the road. This year, the Steelers didn't renegotiate a single contract, and because they never spend serious money in the free agent market, the club's cap situation should look better in the years to come. On the field, there's no reason why Pittsburgh shouldn't be considered among the favorites to represent the AFC in the Super Bowl.
Information from Over the Cap, Spotrac, and Roster Resource was used in the creation of this post. Photos courtesy of USA Today Sports Images.
Follow @PFRumors