The Chargers had been facing a Jan. 15 deadline to decide whether to join the Rams in Los Angeles by next season, but the NFL pushed that date back Wednesday, per the Associated Press. The Bolts now have until Jan. 17 to choose their fate, and the league is still holding out hope that they'll remain in San Diego, a source told Kevin Acee of the San Diego Union-Tribune. However, the league won't prevent owner Dean Spanos from relocating the team if he's unable to find a stadium solution in San Diego, another source informed Acee.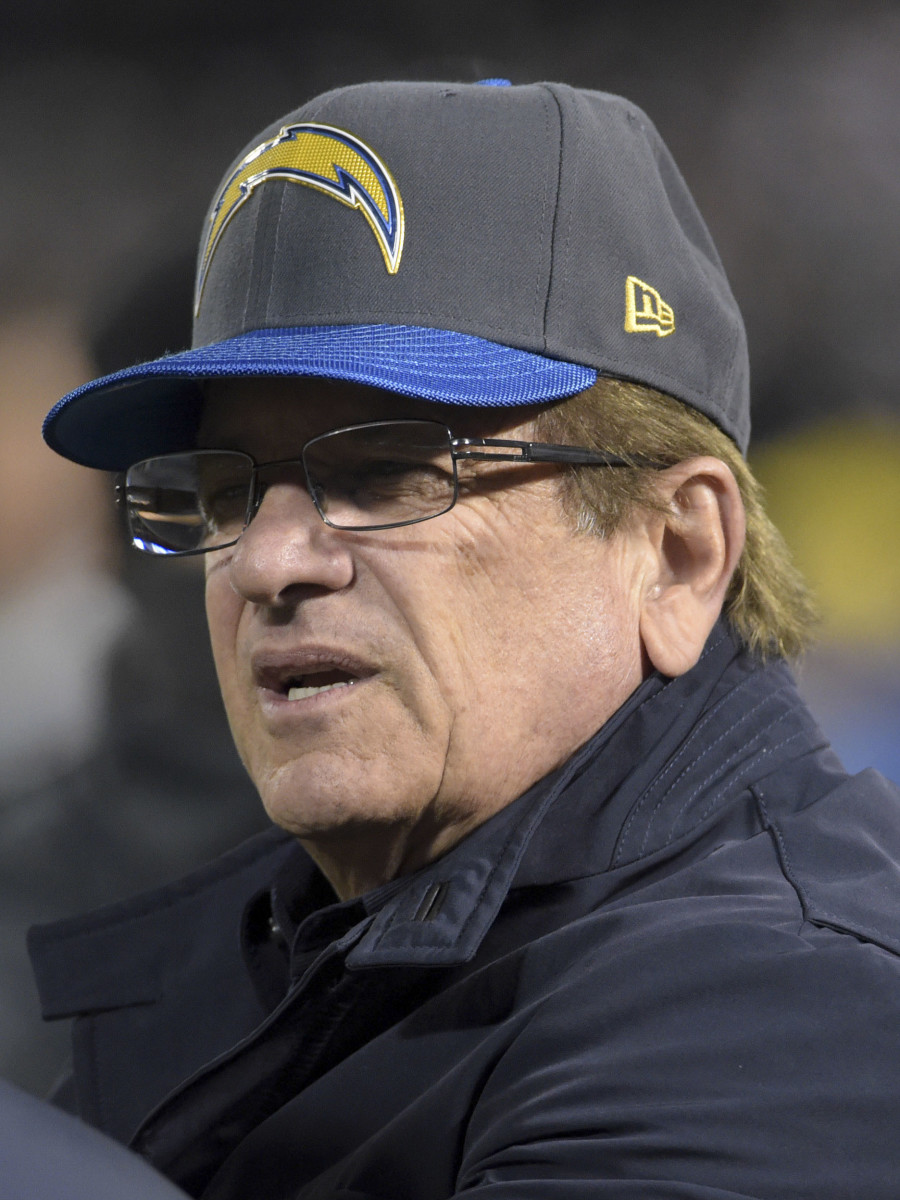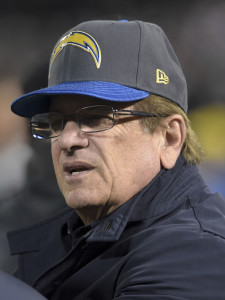 "No one is going to tell Dean he can't go," said the source. "They're going to tell him he shouldn't go."
Spanos doesn't seem eager to leave San Diego, but he also hasn't made enough progress toward a new facility that would replace the 50-year-old Qualcomm Stadium. As of last week, the Chargers were of the belief that a $100MM to $175MM gap existed between the funds the city, county, league and team were willing to put forth and what a new stadium would actually cost. That remains the case, per Acee, who now lists the figure at exactly $175MM.
The Chargers would welcome more financial aid from the league, but its owners – especially the Rams' Stan Kroenke – haven't shown any urgency to make that happen, according to Jason Cole of Bleacher Report (Twitter link). With that in mind, the Chargers are operating as if they're about to relocate, Acee reports. The franchise has already drafted a press release and planned a news conference, though Acee adds that it did the same a year ago before delaying its LA decision.
The league's stadium and finance committees met Wednesday to discuss the futures of the Chargers and Raiders, but the latter club was the primary focus.
"There was little to no discussion on the topic of the Chargers," league executive Eric Grubman revealed.
The Raiders have until Feb. 15 to file for relocation to Las Vegas, where businessman Sheldon Adelson could contribute $650MM to a $1.9 billion stadium. The two sides continue making progress after some previous hiccups in negotiations, tweets Cole, but the Raiders aren't going to be content to let their Vegas dreams slip away if Adelson backs out.
"The Raiders are looking at the potential of doing [it] without Mr. Adelson if it comes down to that," said Steelers owner Art Rooney II, who's also chairman of the league's stadium committee.
There's no word on exactly how the Raiders would raise $650MM in Adelson's absence. The team is set to put forth $500MM toward the cause, while Nevada Gov. Brian Sandoval and state Legislature previously signed off on contributing a record $750MM in public funds.
Follow @PFRumors