The Spring League kicks off in April and it will feature some notable names looking to resurrect their football careers. Defensive end Greg Hardy, tight end Kellen Winslow Jr., cornerback Brandon Browner, and running back Ben Tate are among the players who have been confirmed as participants, according to a press release.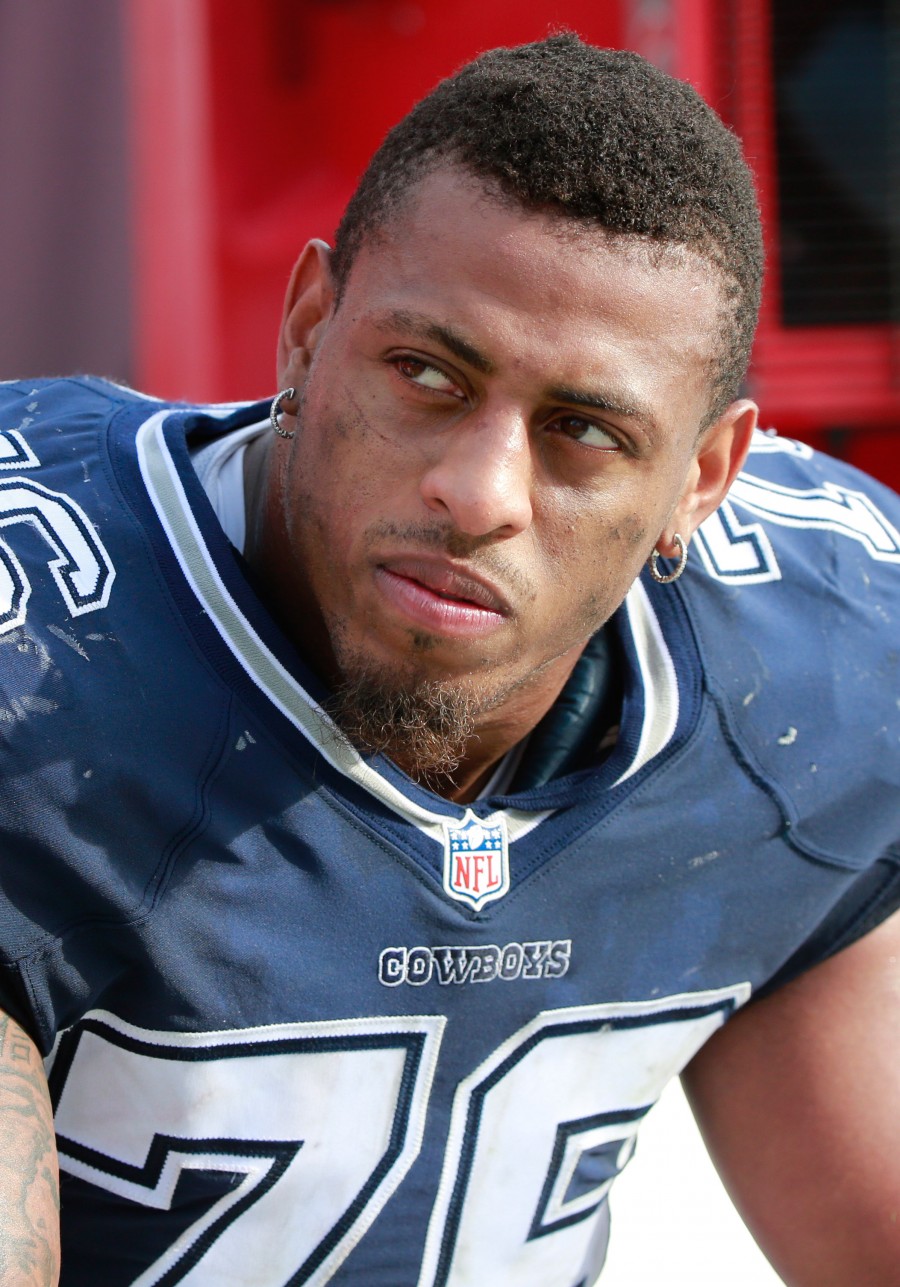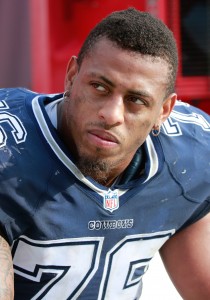 Winslow has not played in an NFL game since the 2013 season and we haven't heard much from him since he worked out for the Packers last August. Tate, a former second-round pick, showed lots of promise in Houston but could not capitalize on a starting opportunity with the Browns in 2014. Hardy and Browner first committed to the league in early March.
The Spring League consists of four teams comprised of veteran free agents. The league will conduct practices and play six games from April 5 through April 26. Players who are currently on NFL rosters will not be eligible to participate.
The league has secured five quarterbacks thus far, including Chiefs 2011 fifth-round pick Ricky Stanzi and NFL practice squad journeyman McLeod Bethel-Thompson. At wide receiver, there's former Ram Brandon Gibson, Jets 2014 fourth-round pick Jalen Saunders, and one-time Bills WR2 David Nelson. Former Jets defensive back Ellis Lankster and Texans 2013 third-round defensive tackle Sam Montgomery will also be suiting up for The Spring League next month.
The full list of players can be found below. In addition to those listed here, Pro Football Rumors has learned that another 30 players are expected to join prior to the start of training camp.
Quarterbacks
Hutson Mason
Ricky Stanzi
McLeod Bethel-Thompson
Jeremy Cannon
Running backs
Zachery Bauman
Ben Tate
Noel Devine
Adam Cox (FB)
Wide receivers
Jalen Saunders
David Nelson
Kenzel Doe
Brandon Gibson
Daje' Johnson
Gavin Lutman
Tyler McDonald
J.D. Woods
Sed Cunningham
Lawrence Smith
Terrance Lewis
Rashon Ceaser
Kendrick Wiggins
Tight ends
Kellen Winslow Jr.
Justin Tukes
Adrian Hubbard
Christoper Bazile
Jacob Harper
Jonathan Powell
Mandel Dixon
Cody Gibson
Offensive Lineman
Michael Brewster
Jordan Walsh
Lucas Powell
Amadou Konte
William Smith
Randall Harris
Trevan Brown
Mitchell Bell
Dominic Jackson
Punters
Ben LeCompte
Kyle Martens
Kickers
Linebackers
Ridge Wilson
Taylor McCuller
James Ross
Rennie Curran
Tavarius Wilson
Kyle Kragen
Zach Hodges
Tyrone Ward
Jewell Ratliff
Sage Harold
Isaiah Bruce
Takari Johnson
Ezekiel Bigger
Defensive Ends
Greg Hardy
Rakim Cox
Francis Nouvi
Ryne Giddins
Elhadji Ndiaye
Jack Sherlock
Defensive Tackles
Sam Montgomery
Ryan Giddins
Patrick McNeil
Demetrius Mason
Marcus Bagley
Ollie Ogbu
Calvin Heurtelou
Cornerbacks
Brandon Browner
Ellis Lankster
Matt Smalley
Marquis Drayton
Safeties
Michael McNeil
Anthony Nixon Jr.
Avery Cunningham
Brandon Person
Joshua Furman
Long Snappers
Avery Rigg
Lance Schuffert
Photo courtesy of USA Today Sports Images.
Follow @PFRumors