Although the 2016 Jaguars may not have been as poor as their 3-13 record indicated (Football Outsiders pegged Jacksonville's expected wins at 5.4 while Pro Football Reference had them at 5.9), the club still posted at least 11 losses for the sixth consecutive season. Having fired their head coach in-season, the Jaguars seemed likely to add free agent talent to their roster, and with nearly $70MM in available cap space, they had the funds to do so.
Notable signings:
The Jaguars have completely revamped their starting defensive backfield over the past two years, first adding Jalen Ramsey and Tashaun Gipson through the draft and free agency, respectively, in 2016 before signing A.J. Bouye and Barry Church this spring. Bouye, particularly, was one of the more interesting free agent cases in recent memory, as he'd only played on 819 defensive snaps over his first three NFL seasons before seeing action on 722 plays last year. He was excellent, as well, grading as the league's No. 2 cornerback, per Pro Football Focus, and ranked as PFR's No. 1 free agent when the market opened.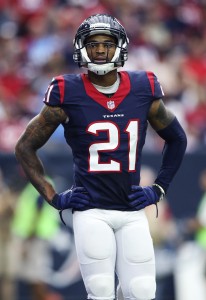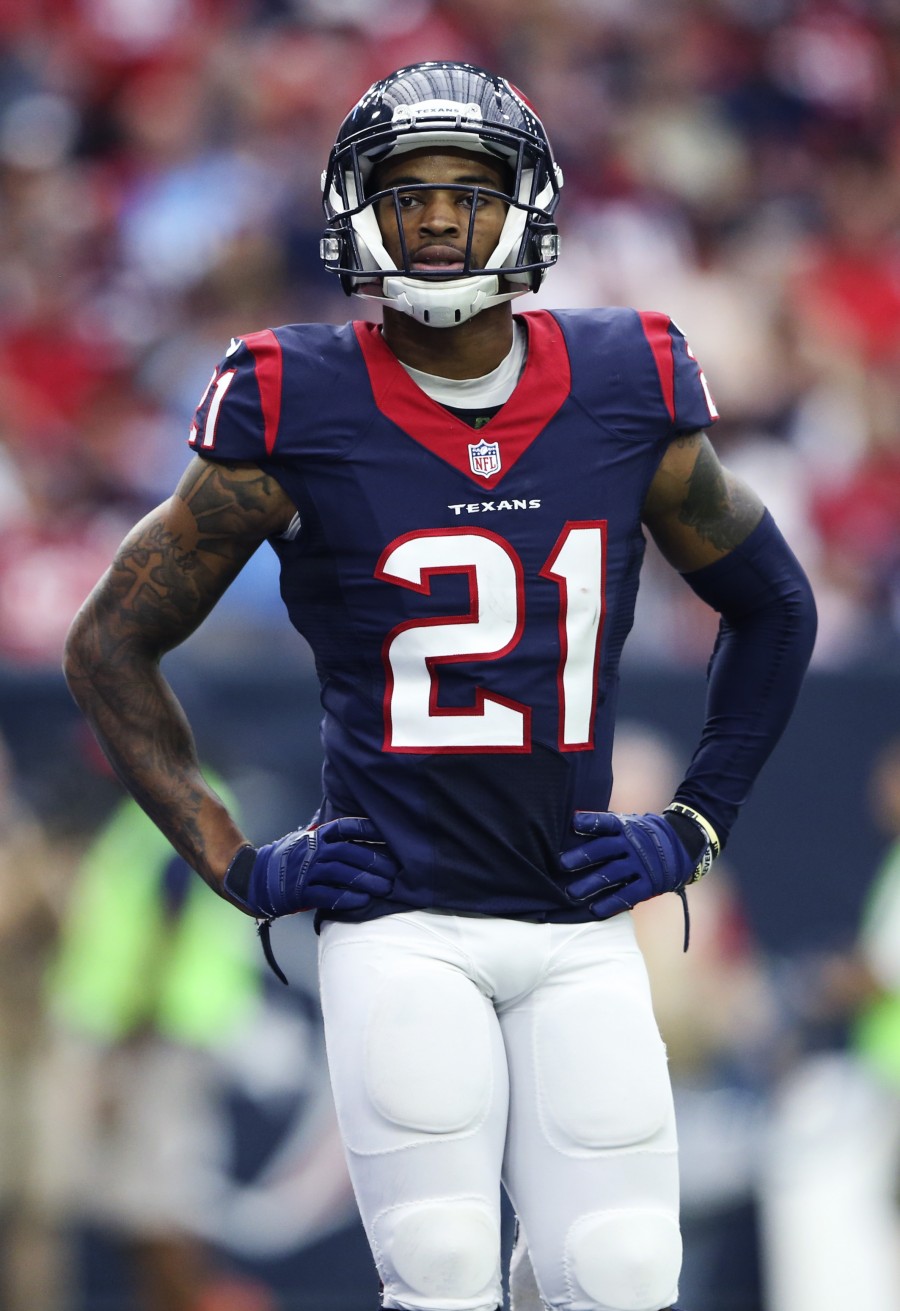 Due to his productivity and his age (he just turned 26 last week), Bouye generated a great deal of interest, as the Colts, Titans, Bears, Buccaneers, Jets, Eagles, and Texans all inquired on the free agent corner. Jacksonville, though, has never been afraid to open up its checkbook for top-of-the-market deals, and made Bouye the eighth-highest-paid cornerback in terms of annual salary — he ranks fourth in guarantees at $26MM. Now paired with Ramsey, who lived up to his fourth overall draft status during his rookie campaign, Bouye gives the Jaguars one of the league's best secondaries.
Church will join Ramsey and Bouye in the back-end of Jacksonville's defense, and while he's not an elite athlete on the level of the Jaguars' starting corners, Church is a sound, reliable safety who should provide capable play for the duration of his four-year contract. Since becoming a starter in 2013, the 29-year-old Church has started 59 of a possible 64 games, and while he missed four contests in 2016, that was due to a freak injury (broken arm) and not a nagging ailment. Jacksonville not only now boasts an an outstanding defensive backfield, but faces the third-easiest schedule of opposing offenses, according to Warren Sharp's 2017 NFL Preview.
The Jaguars didn't stop adding to their defense after upgrading the secondary, as the club also targeted reinforcements along the front four. Calais Campbell was the best interior defensive lineman available during the free agent period, and Jacksonville convinced him to move to northern Florida instead of Denver (Campbell reportedly narrowed his choice to the Jaguars and Broncos). While Campbell is an extremely talented player against both the run and pass, it's fair to question the wisdom of signing a near-31-year-old to a four-year pact that contains $30MM in guaranteed money. The deal contains a signing bonus of just $6MM, so Jacksonville can exit the contract after two years, but it's certainly a risky proposition. In 2017, expect Campbell to play end on early downs before sliding inside on passing plays.
Campbell is a new addition to the Jaguars' defensive line, while Abry Jones will be returning to Jacksonville for a fifth consecutive season. Jones, who at age-25 is five years younger than Campbell, re-signed with the Jags in February, well before free agency actually opened. I can't help but wonder if he could've landed a larger contract by waiting and meeting with other teams, and Jacksonville may have orchestrated a steal. Jones is an exceptional run defender and played on nearly half the Jaguars' defensive snaps a year ago, but his contract is essentially equal to that of the Jets' Steve McLendon, who is a vastly inferior player.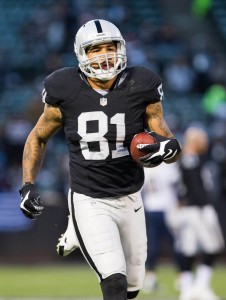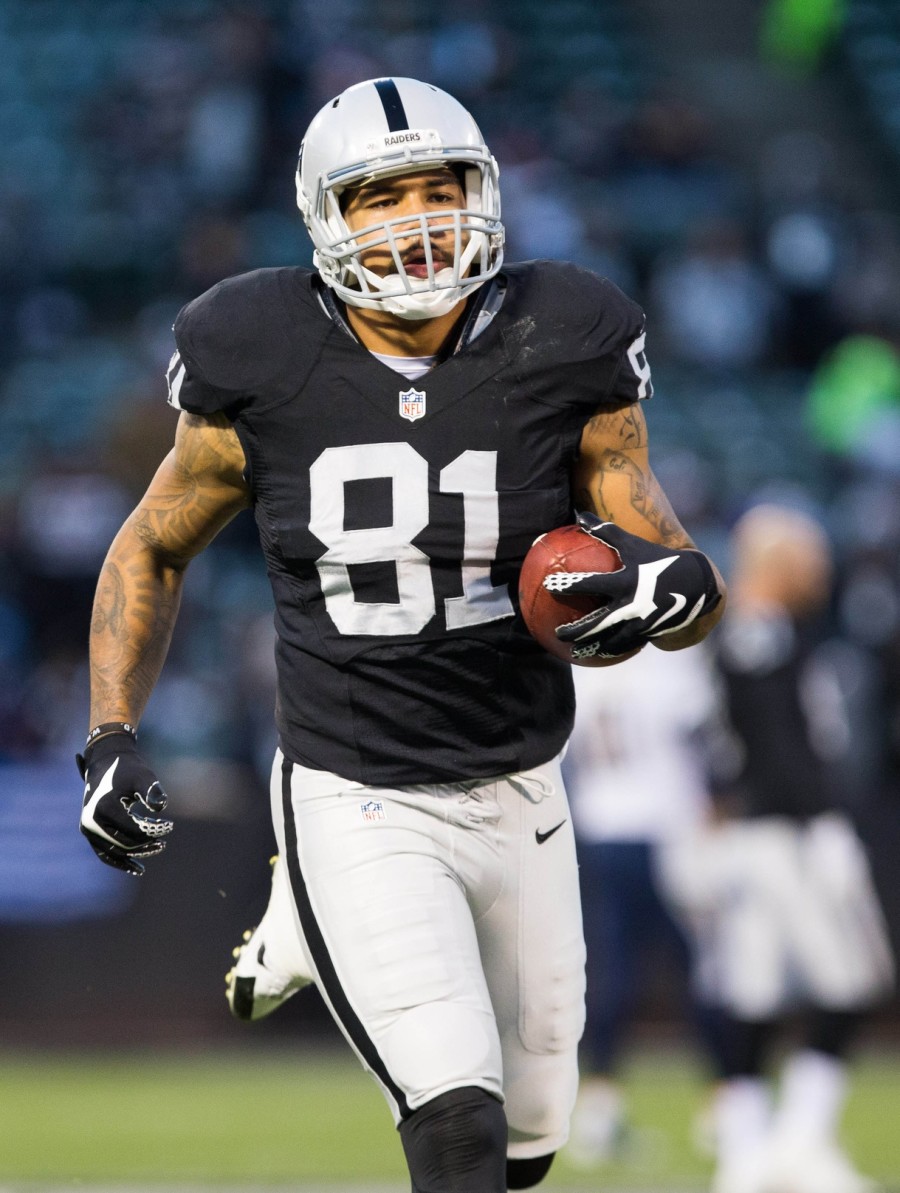 While the Jaguars didn't spend extravagantly on the offensive side of the ball, a couple of veterans could end up playing relatively impactful roles. Tight end Mychal Rivera once posted 58 receptions for the Raiders, but consistently saw his role dwindle over the past two years. While Jacksonville ran of ton of three wide receiver formations last season (75% of plays, 15% above league average), that percentage could fall in the early weeks of the season as Marqise Lee recovers from a high ankle sprain. Without an established No. 3 wideout, it's possible the Jaguars could use more two tight end sets, potentially giving Rivera an opportunity to make an impression.
Patrick Omameh may also see his responsibilities enhanced, as Branden Albert's release means rookie Cam Robinson will now start at left tackle, leaving a vacancy at left guard that Omameh figures to fill. Omameh, who received a guarantee of just $100K, will be the weak link on Jacksonville's offense line, but he's not a disaster, as PFF ranked him as the No. 31 guard in the NFL last season. However, PFF gave Omameh poor run-blocking marks, and given the Jaguars' intention to lean on the running game in 2017, the club may need to search for other options on the left side. Austin Pasztor, who just signed with the Falcons last week, would have been an intriguing signing.
Notable losses:
Looking at list of notable Jacksonville losses, it's apparent the Jaguars were intent on overhauling three key areas of their roster: the offensive line, the defensive line, and the secondary. Along the front five, Jacksonville struck quickly to acquire offensive tackle Branden Albert from the Dolphins, sending a late-round 2018 pick to Miami in exchange for the veteran blindside protector. While the Jaguars thought they had stabilized the left side of their offensive line, Albert's addition was anything but solidifying.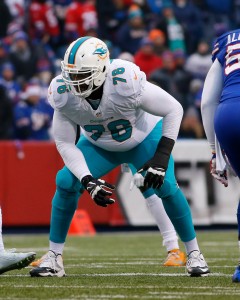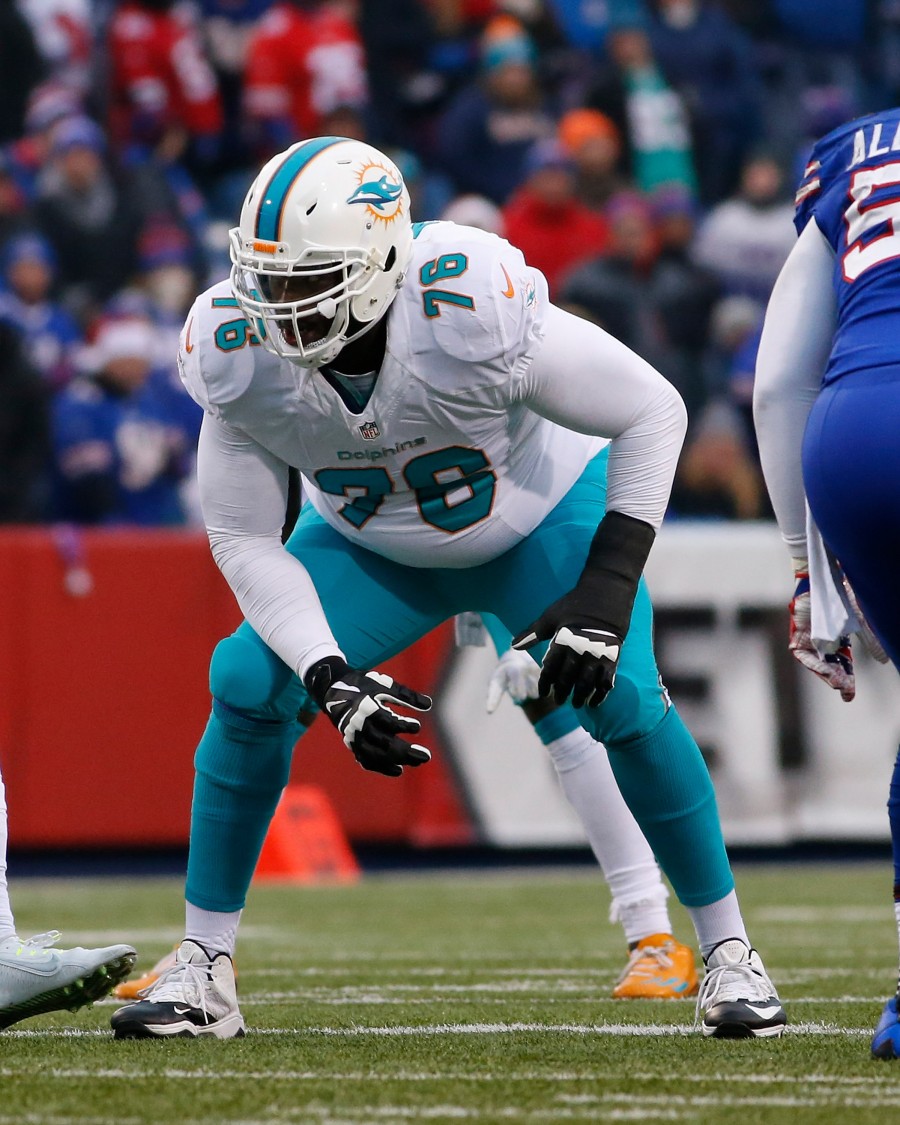 Albert held out for a new deal in April, but eventually reported to camp after the Jaguars indicated they wouldn't rework his deal. At the end of July, Albert abruptly announced his retirement, leaving Jacksonville in a precarious position. Just a week later, Albert un-retired and attempted to again report to Jacksonville, but general manager David Caldwell & Co. weren't having it. Having grown tired of Albert's act, the Jaguars first placed Albert on the reserve/retired list, and then simply released him. While there's an argument to be made that Jacksonville should have held onto Albert's contractual rights, the club was likely ready to part ways with Albert given his offseason antics.
Albert won't be part of the Jaguars' offensive line in 2017, and neither will Kelvin Beachum nor Luke Joeckel, each of whom were allowed to depart via free agency. Jacksonville took a risk on Beachum last season, offering him a unique option-based contract as he recovered from a torn ACL. Although he stayed healthy, Beachum wasn't effective as the Jaguars' left tackle, and has never rebounded to his pre-injury level of play. Joeckel, meanwhile, was a massive disappointment after being drafted second overall in 2013, and had been moved to guard by the end of his Jacksonville tenure. The Seahawks, shockingly, saw fit to sign Joeckel a one-year deal worth $8MM, a price the Jags were never going match.
Jacksonville's defensive line will see even more change than the team's offensive line, as none of Sen'Derrick Marks, Roy Miller, Jared Odrick, nor Tyson Alualu will return in 2017. None of that group played 50% of the Jaguars' defensive snaps last season, and each is at least 29 years old. Miller and Odrick, notably, were both sidelined by injury a year ago, and only played in 12 combined games. Of the foursome, only Miller (Chiefs) and Alualu (Steelers) have found new contracts, though Odrick has been linked to a number of clubs.
Because the Jaguars have added so much talent to their defensive backfield over the past couple of years, quality players such as Jonathan Cyprien, Prince Amukamara, and Davon House found themselves redundant in Jacksonville. Cyprien, a second-round pick in 2013, finally broke out in 2017, grading as the league's No. 7 safety per PFF, but he's simply not as consistent a player as new Jaguars safety Barry Church. Similarly, Amukamara has always provided competent play at each of his NFL stops, but Jacksonville wasn't going to pay him the $7MM he landed in Chicago, especially when he'd be the team's third corner at best. This is what roster turnover looks like.
Trades:
Julius Thomas posted 24 touchdowns from 2013-14 with Peyton Manning as his quarterback, and the Jaguars bought in, signing the athletic tight end to a five-year deal worth $46MM. Predictably, Thomas' two-year stay in Jacksonville wasn't as successful as his run in Denver, as catching passes from Blake Bortles isn't exactly the same as handling throws from a future of Hall of Famer. From 2015-16, Thomas struggled with injuries and ineffectiveness, appearing in only 21 games and managing 76 total receptions for 736 yards and nine scores. While he still can't help as a blocker, Thomas could rebound under Adam Gase in Miami, with whom he agreed to a renegotiated contact following his trade to South Beach.
Draft picks:
While there's certainly an argument to be made that the fourth overall pick should never be spent on a devalued position such as running back, the Jaguars bucked conventions and selected LSU's Leonard Fournette, whom many analysts view as a once-in-a-generation runner. NFL.com's Lance Zierlein called Fournette a "full-on, grown man" heading into the draft, and Fournette certainly ran like one during his time in the SEC. In 2015, Fournette rushed for nearly 2,000 yards and scored 19 touchdowns, and although he was limited by injury in 2016, he still averaged 6.5 yards per touch on the ground. He doesn't factor into the passing game, however, leading to questions about his fit in today's NFL. But if he hits, Fournette could be the next Adrian Peterson.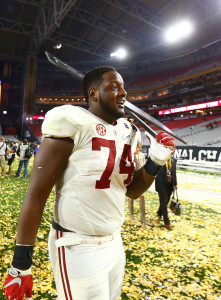 Like Fournette, Cam Robinson will play a large role during his rookie season, as the Alabama product is now the Jaguars' starting left tackle following the release of Branden Albert. Jacksonville paid 109 cents on the dollar to swap Round 2 picks with Seattle, moving up to No. 34 in order to draft Robinson. Pro Football Focus compared Robinson to former Panthers tackle Michael Oher, noting Robinson's propensity to vacillate between excellent play and sub-optimal production. In 2016, Robinson ranked 10th among all collegiate tackles with a 97.8 pass-blocking efficiency, but he also committed 23 penalties over the past two seasons.
The rest of the Jaguars' 2017 draft picks look like backups in Year 1. Defensive lineman Dawuane Smoot could see rotational snaps during his rookie campaign, but is buried on depth chart that contains a multitude of high-end talent. Blair Brown, too, has veterans in front of him, as Myles Jack, Paul Posluszny, and Telvin Smith form one of the league's more athletic linebacking trios. Fourth-round receiver Dede Westbrook has the best chance to earn an early-season role, as he projects as Jacksonville's third wideout while Marqise Lee is sidelined.
Extensions and restructures:
Other:
It's difficult to label David Caldwell's tenure as Jaguars general manager anything other than a failure. Clearly, Caldwell didn't join a Jacksonville club loaded with talent, as the Jags posted a 2-14 record the year before Caldwell was hired. But Caldwell, formerly Atlanta's director of player personnel, hasn't done anything to turn around Jacksonville's fortunes, as the club has produced double-digit-loss seasons in each of the past four years. Caldwell has invested in hefty free agent deals that have gone nowhere, wasted top-five draft choices on selection such as Luke Joeckel and Blake Bortles, and fired his hand-picked head coach, Gus Bradley.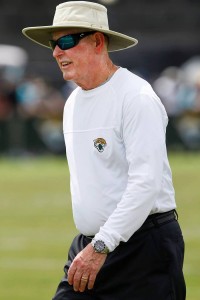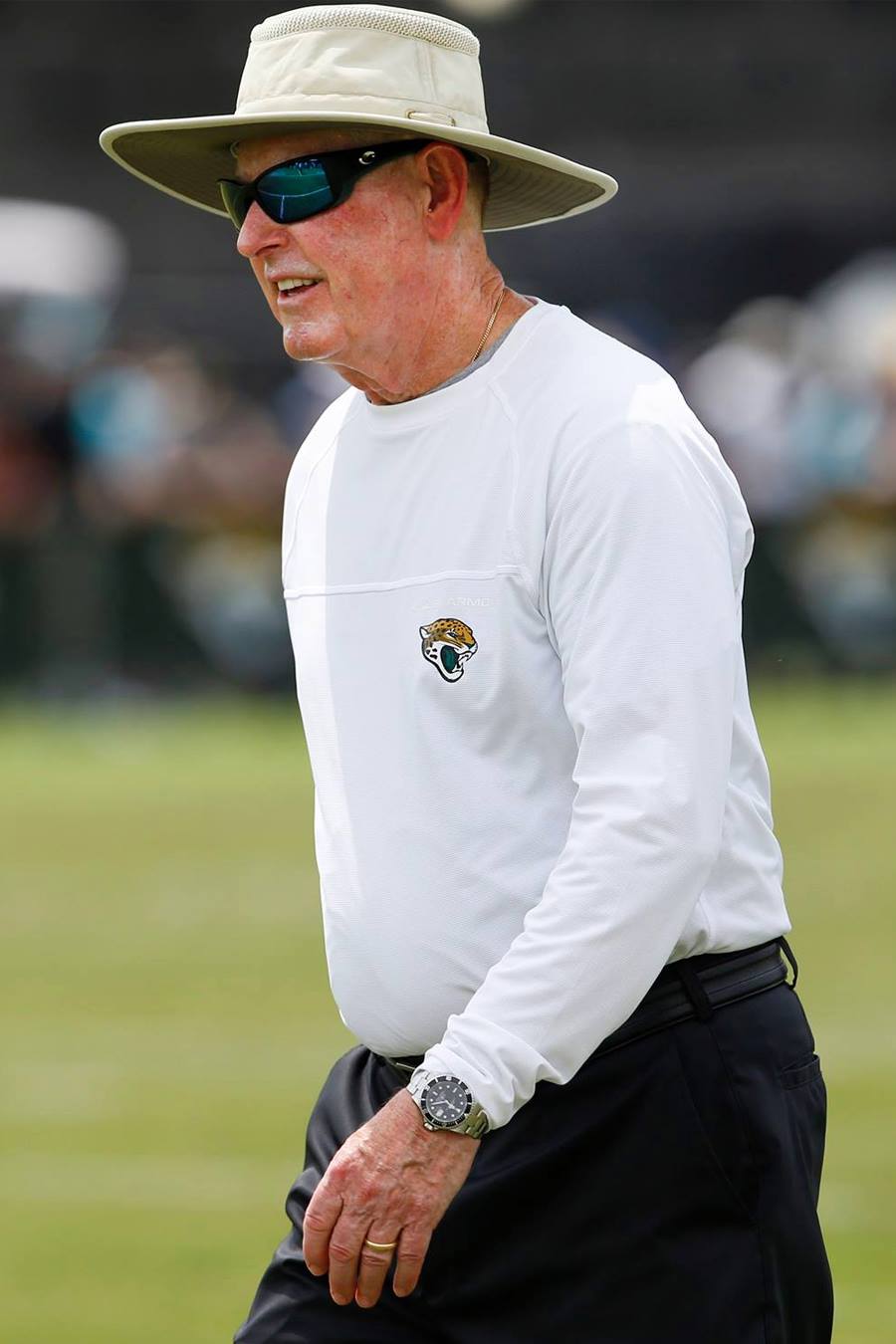 Caldwell earned a contract extension this offseason, but that was mostly in order to line up his deal with that of new executive vice president Tom Coughlin, who was hired as Caldwell's superior. Everything the Jaguars did this offseason, from the addition of Coughlin, to the decision to retain Doug Marrone as head coach and Nathaniel Hackett as offensive coordinator, points to Jacksonville blowing up its team after 2017. If the Jaguars struggle next season, it won't be surprising if Caldwell and Marrone are both ousted, leaving Coughlin as the ultimate decision-maker in Jacksonville.
The Jaguars' recent handling of Bortles also points to a changing of the guard, as the club has now opened up its quarterback battle to a competition between Bortles and Chad Henne. Jacksonville has financial incentive to limit Bortles' playing time next season, as a catastrophic injury would lead his $19.5MM 2018 option to become fully guaranteed. As such, the Jaguars could place Bortles on the bench for the duration of the year, or could even choose to waive him before the season begins. That's probably an extreme option, but Jacksonville's decision to allow Henne to vie for the starting quarterback job is a sign Coughlin is now calling the shots.
Top 10 cap charges for 2017:
2017 will undoubtedly be a turning point year for the Jaguars. Typically a preseason sleeper pick, Jacksonville could theoretically take a step forward next season and claim a division title in a weak AFC South. On the other hand, another disappointing campaign will likely lead to the complete overhaul of the roster, coaching staff, and front office. At present, the latter appears more likely, but the Jaguars could certainly shock the NFL world.
Information from Over the Cap and Roster Resource was used in the creation of this post. Photos courtesy of USA Today Sports Images.
Follow @PFRumors