Could the XFL reemerge for a third time? After shutting down the league, laying off all of its employees, and declaring bankruptcy, Vince McMahon has put the XFL up for sale, according to Dan Primack of Axios.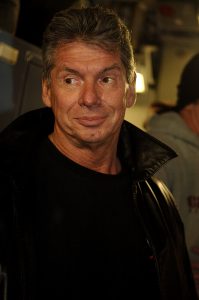 [RELATED: Former XFL Commissioner Oliver Luck Sues Vince McMahon]
The XFL and its managing investment bank has requested letters of intent to be submitted by June 12. After that, formal bids will be due on July 6. Together, they're attempting to make a case for someone to purchase the XFL. They say the league was on track for $46MM in revenue last year with an average game attendance of 20K. While those attendance numbers might be accurate, the league was said to be handing out lots of free tickets to fill the seats.
It'll be tough for the WWE czar to find a taker, industry investors tell Primack, though one source says it's not out of the realm of possibility.
"There are lots of people who are very rich but not rich enough to own an NFL team, so maybe someone will see this as the next best thing at a bargain price," said the investor, who is not personally mulling a bid for the XFL.
The XFL released players from their contracts on March 12, allowing quarterbacks Josh Johnson, P.J. Walker, Jordan Ta'amu, and others to seek NFL deals.
Photo courtesy of USA Today Sports Images.
Follow @PFRumors