Thursday, 11:14 am: As reported by Adam Schefter of ESPN, the Bucs have officially released Brown. An official team statement reads in part, "While Antonio did receive treatment on his ankle and was listed on the injury report the week leading up to last Sunday's game, he was cleared to play by our medical team prior to the start of the game and at no point during the game did he indicate to our medical personnel that he could not play." It adds that Brown has not complied with numerous attempts by the club to have his ankle evaluated by a specialist. Schefter further reports that Brown was "agitated" over a lack of targets at halftime in the game, and needed calming down at that point. In a press conference, Arians recalled the situation, saying that Brown told him, "I ain't playing; I ain't getting the ball", to which Arians responded, "You're done. Get the f- out of here". 
The move was widely expected to take place at some point, and brings the receiver's time in Tampa Bay to an end once and for all. Brown is now officially on waivers, though it is highly unlikely he gets claimed, as he has stated he plans on having surgery on the ankle.
Monday, 10:49pm: According to an interview with NFL Network's Ian Rapoport, people close to Antonio Brown are claiming that Brown didn't truly believe his ankle was was healthy enough to play on. Brown did miss practice Thursday and Friday leading up to the game due to his ankle. He apparently loudly made it known at halftime that he was unhappy. Arians called for him to enter the game and, when Brown refused, he was told he was done and Brown's antics ensued. This paints the situation in a slightly different light. While Brown's exit was clearly unprofessional, this record of events paints Brown as a victim looking out for his own health and provides a bit of reasoning to support his actions, however overblown they may have been.
This has led to a situation wherein the Buccaneers are talking to the league office about "procedural steps" and a proper "designation" for Brown, as reported by Mike Florio of NBC Sports. This poses a number of speculations as to the intentions of Tampa Bay. This could mean there is some truth to Brown's side of the story and the Buccaneers don't want to waive an ailing player. It could mean that Tampa Bay is worried about Brown hitting waivers and popping up on another roster in the postseason. It could just mean that the Buccaneers are doing their homework to make sure they have their bases covered when they do release the troubled receiver. Stay tuned in, and we'll be on top of whatever result comes out of central Florida.
Monday, 5:00pm: The Buccaneers did not officially release Antonio Brown today, per ESPN's Adam Schefter (via Twitter). While the move is still anticipated, the organization is having "ongoing discussions with the NFL" about how to proceed.
Sunday, 3:17pm: Antonio Brown is no longer a member of the Buccaneers, head coach Bruce Arians announced. This comes just minutes after Brown took himself out of Sunday's game against the Jets and undressed en route to the tunnel.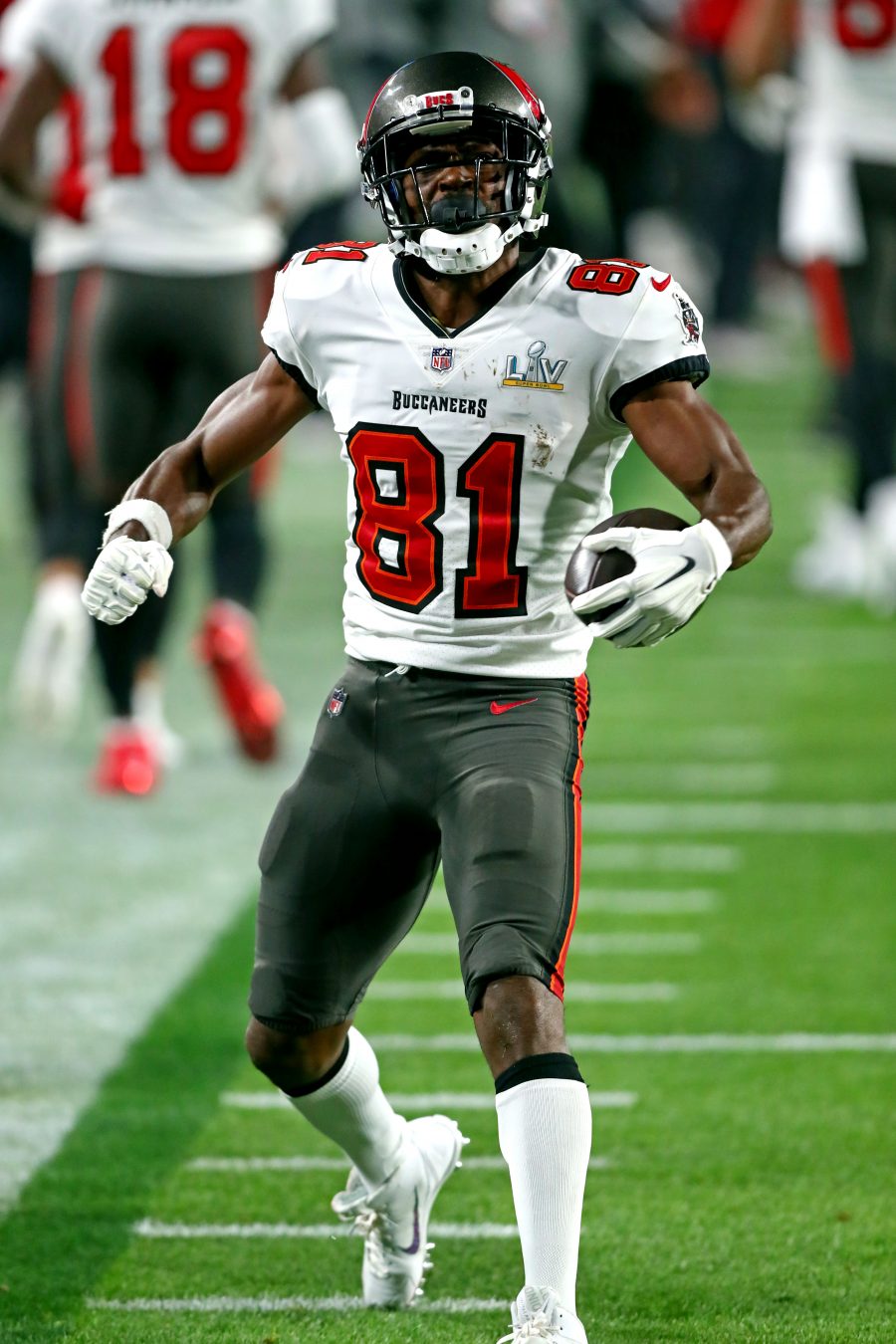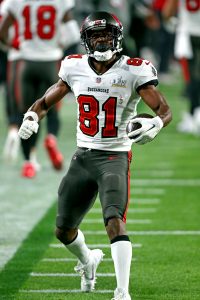 The Buccaneers have put up with a lot of AB drama over the last two years, but this was clearly the final straw. With Chris Godwin sidelined, the multiple-time Pro Bowl wide receiver would have been in line for plenty of playoff targets. Instead, despite the pleas of Mike Evans and O.J. Howard, he bailed on his team.
Brown had just three grabs for 26 yards before his self-imposed exit, but he dominated last week with ten catches for 101 yards against the Panthers. There will be no more of that — his 2021 will end with 39 catches for 519 yards and four touchdowns across six games. It's also worth noting that Brown was on pace to collect an extra $1MM in bonuses. All AB had to do was record eight more catches, 55 more receiving yards, and one more receiving touchdown.
Brown, a seven-time Pro Bowler, missed much of the year with an ankle injury, followed by a three-game ban for using a phony vaccination card. At one point in time, the league considered a 6-8 game ban for Brown. The Buccaneers also discussed the possibility of extending Brown's hiatus beyond the suspension, but ultimately relented after Godwin's ACL tear.
Even without Brown, the Bucs went on to beat the Jets and advance to 12-4. Their depth will be tested even more as they head into the postseason without AB, Godwin, and (possibly) starting running back Leonard Fournette.
Follow @PFRumors