Surviving Black Monday does not necessarily mean that a head coach or GM will keep his job (just ask Joe Judge). However, Seahawks head coach Pete Carroll and GM John Schneider will officially be retained for 2022. Per ESPN's Chris Mortensen (Twitter link), Carroll and Schneider recently met with owner Jody Allen, and Allen was apparently convinced that retaining her team's top power brokers was the best course of action.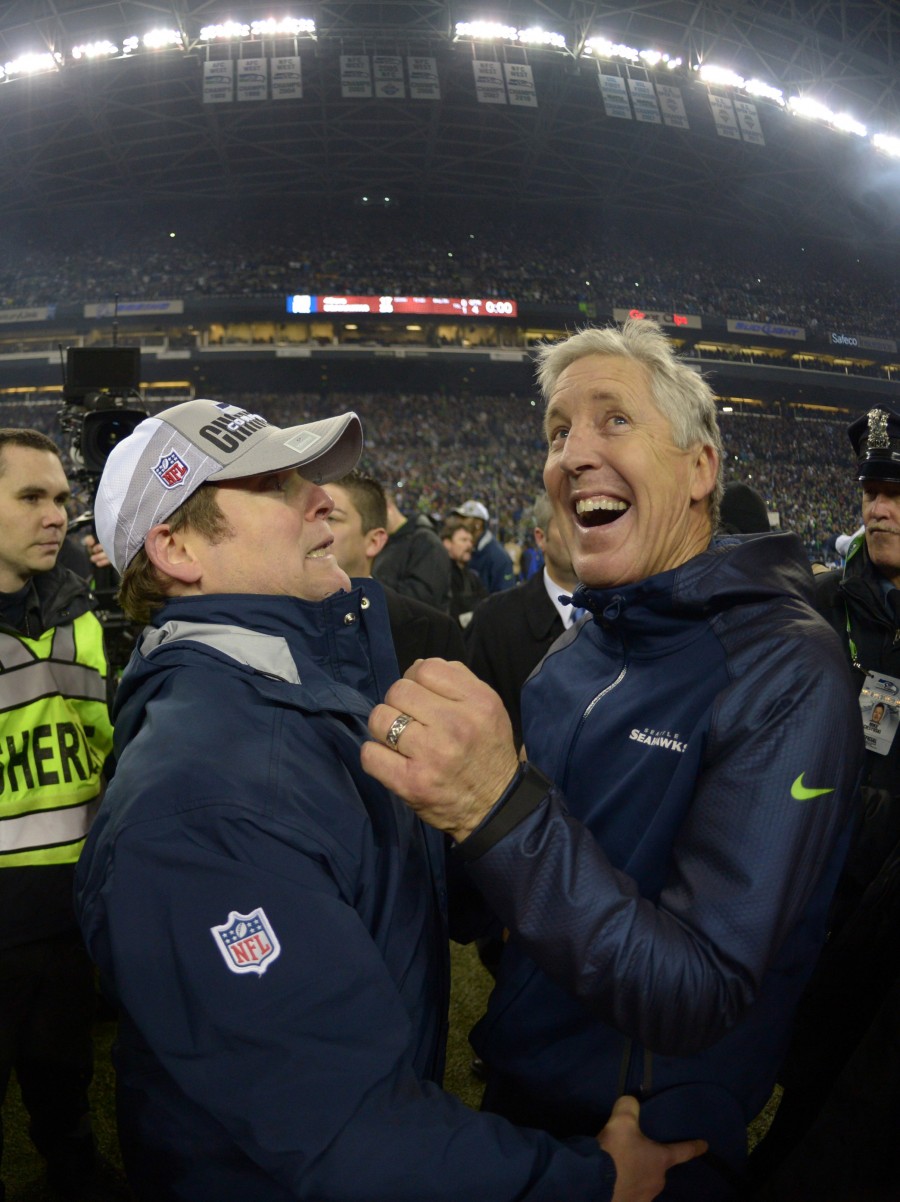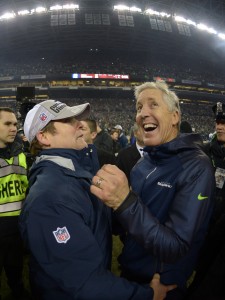 In fact, it sounds like Carroll's and Schneider's status was never really in doubt. Mortensen added that the meeting was the usual end-of-season review with a look ahead to 2022, and that there was no discussion about job security.
That shouldn't come as much of a surprise. It was reported in December that Allen had become "very involved" in the Seahawks' operation — which was a significant departure from her usual approach and that of her predecessor, the late Paul Allen — and that led to plenty of speculation that a major shakeup could be on the way. But from 2012-20, the 'Hawks failed to post double-digit wins just once under Carroll and Schneider, and Seattle captured its first Lombardi Trophy during that span, coming just a whisper short of another. The club's disappointing 2021 campaign, which saw quarterback Russell Wilson miss game action for the first time in his career, does not undo all of those accomplishments.
Now, all eyes will turn towards Wilson. The 33-year-old passer also had a little something to do with the Seahawks' productive run in the 2010s, but trade chatter and rumors about his desire to leave Seattle have swirled for about a year now. Last week, we heard that the 'Hawks plan to retain Wilson, and Mortensen's above-referenced tweet said that "all systems are go" with respect to the QB, though the team wouldn't say anything different at this point and risk losing leverage in trade talks.
Ian Rapoport of NFL.com reported this morning that Wilson wants to at least "explore his options." He has not demanded a trade, and he may not make such a demand, but he wants to see if another club might offer him opportunities that the Seahawks cannot. Last February, of course, his agent told the club that Wilson would waive his no-trade clause if he were to be dealt to the Cowboys, Bears, Raiders, and Saints, and in December, a report surfaced indicating that Wilson would approve a trade to the Broncos, Giants, or Saints.
Interestingly, when Carroll left his meeting with Allen, he appeared to acknowledge that a Wilson trade was a possibility. "Whatever is there, we got to exhaust every opportunity for our club and right from the owner, she wants us to take a look at every single opportunity to better the franchise," he said. "That's what we do. It's going to take us some time to put it all together and we have a lot of difficult decisions to make this year."
Carroll followed that statement, however, by saying, "I love this team. We've got the nucleus of a championship right here and we're going to try to keep that together."
In other words, Wilson's future with the Seahawks will, as expected, be one of the top storylines of the offseason.
Follow @PFRumors