Compared to the Alex Smith-led seven-win 2020 Washington edition that won the NFC East, Washington's seven-win 2021 flew well under the radar. Dak Prescott's return predictably raised the bar in the division, which produced a historically bad collection of teams in 2020. Washington will have a third team name in four years and a sixth Week 1 starting quarterback over the past six. But coaching-staff continuity exists. And the Commanders' receiving corps stands to be deeper than it has been since the Pierre Garcon–DeSean Jackson–Jamison Crowder period.
Of course, all eyes will be on the team's third QB1 trade acquisition since 2018. The outcome of that deal probably determines how much longer Ron Rivera's staff lasts with the team.
Trades:
Acquired QB Carson Wentz, 2022 second-round pick, 2022 seventh-rounder from Colts for 2022 second- and third-round picks and conditional 2023 Day 2 choice
After seeing its 2021 Ryan Fitzpatrick plan last all of 16 snaps, Washington needed to pivot to wild-card surprise Taylor Heinicke as a full-time starter. The Commanders held the No. 11 pick in a draft that featured an unremarkable quarterback crop. These factors likely pushed Rivera to declare the team needed a veteran. While Washington made inquiries on just about every available arm — one of those an offer of three first-round picks for Russell Wilson, who refused to waive his no-trade clause for the Commanders — the end result of the team's QB crusade surprised many.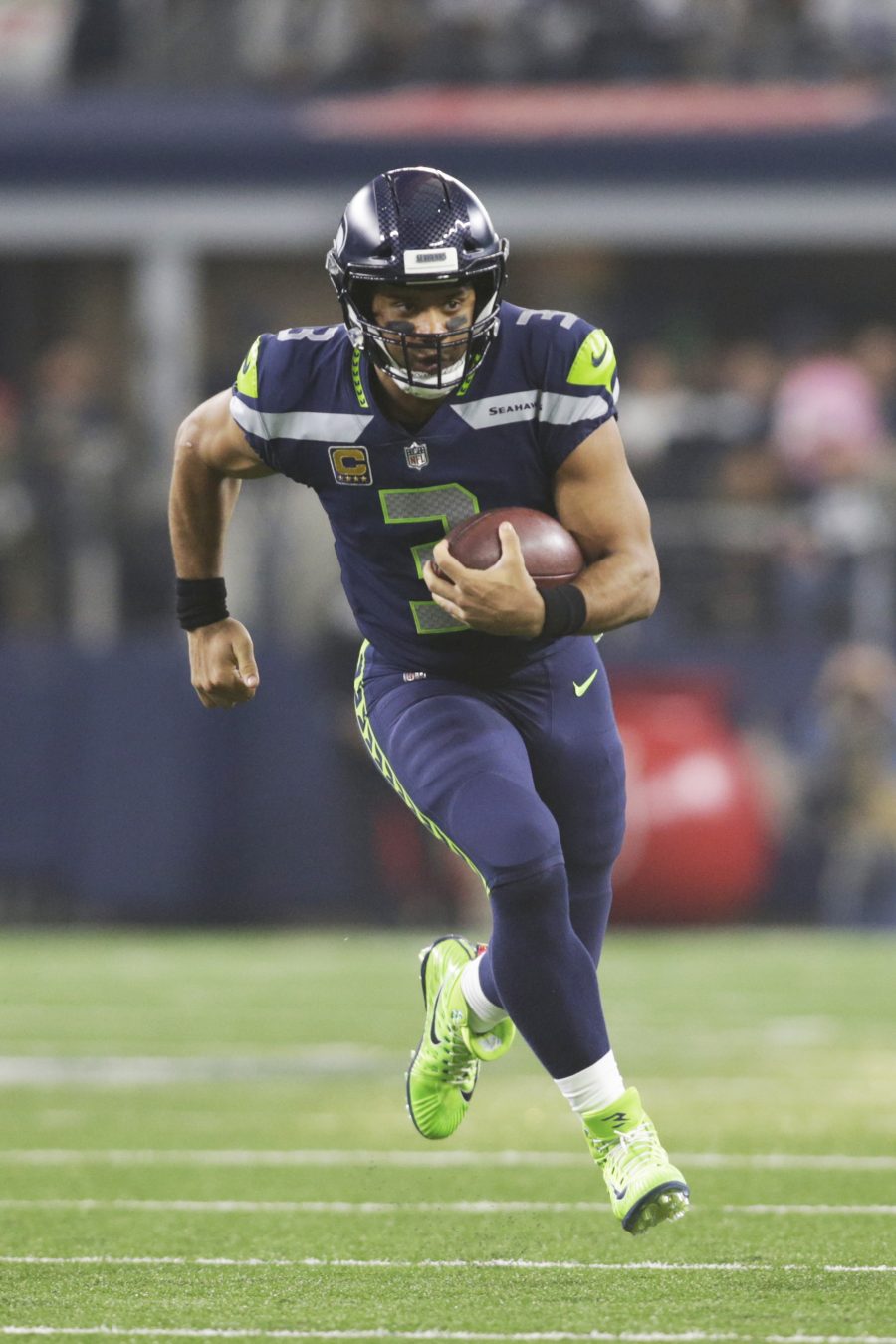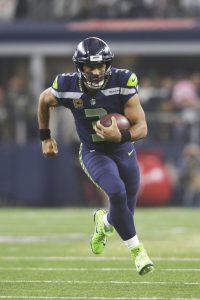 Jim Irsay had made it no secret he wanted Wentz gone, limiting Colts GM Chris Ballard's leverage. It is not known what other teams were in the Wentz market. Despite what appeared to be a limited market, Indianapolis sent Wentz to Washington for a surprising haul. The Commanders initially offered fourth- and sixth-rounders for Wentz, but Ballard drove them to a third, a conditional third that could climb to a second, and a 2022 Round 2 pick swap that allowed the Colts to move up five spots. Similar to the terms of 2021's Eagles-Colts Wentz deal, if the QB plays 70% of the Commanders' snaps this year, the 2023 pick becomes a second-rounder.
Wentz's stock has undoubtedly plunged since his would-be MVP season in 2017, but there are multiple ways to look at his Colts season. On one hand, the Colts equipped him with his old offensive coordinator (Frank Reich), a strong O-line and the runaway rushing champion (Jonathan Taylor). The Colts also trotted out a receiving corps that featured Michael Pittman Jr. and, with T.Y. Hilton aging and Parris Campbell again injured, little else of consequence. Wentz, 29, still threw 27 touchdown passes, seven interceptions and rated ninth in QBR — his highest finish since slotting first in 2017.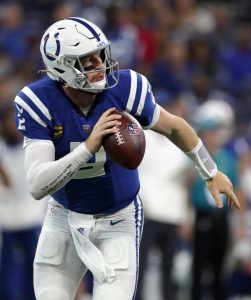 Taking issue with Wentz's leadership, erratic play and refusal to be vaccinated against COVID-19, issues leading to a late-season Colts collapse, Irsay ordered his staff to ditch the six-year veteran — who cost Indy first- and second-round picks. Although the Commanders were high on Wentz's arm strength and 6-foot-5 frame, he was far from their first choice. Wilson and Aaron Rodgers could not be acquired, and Washington even sent out an Andrew Luck feeler. The former Colts star appears to be content in retirement. In Wentz, however, the team probably has its best quarterback since before a pre-injury Alex Smith.
This represents Rivera's first big swing at QB in Washington. He inherited Smith and Dwayne Haskins and passed on a trade-up for Justin Fields or Mac Jones in 2021. March's deal included the Commanders taking on all of Wentz's salary. Washington's decision immediately produced a fair amount of criticism. As unpopular as Wentz has become, he does have nonguaranteed salaries ($20MM, $21MM) in 2023 and '24. And he also fared decently (11th in QBR) with a 2019 Eagles team riddled with receiver injuries. But this Commanders setup profiles as the North Dakota State product's last chance to be a locked-in QB1.
Depending on Curtis Samuel's health, the Commanders have given Wentz perhaps the best receiving corps of his career. How this season goes could well determine if Rivera has a post-2022 future in Washington. That is a lot of hope to place on a player the Eagles and Colts jettisoned in consecutive offseasons, but the Commanders were short on options. The Cousins-Bruce Allen falling out led the team's only recent franchise-QB hope out of town, and Smith's injury wrecked the subsequent plan. Haskins did not pan out, and Fitzpatrick was a low-end stopgap. Since Cousins' 2018 exit, Washington has started an NFL-most 10 quarterbacks. Not much is expected of this Commanders team; Wentz silencing swaths of skeptics would change that.
Free agency additions:
Like Wentz, Washington circled to retreads at guard. The Commanders are team No. 3 for Norwell and No. 4 for Turner; each is an eight-year veteran that has history with Rivera. These signings — Norwell in March, Turner in May — reunite the Panthers' Super Bowl 50 guard tandem. With Joey Slye at kicker and Samuel making it three ex-Carolina cogs who will start for the Commanders' offense, Panthers North headquarters appears to have moved from Buffalo to Washington.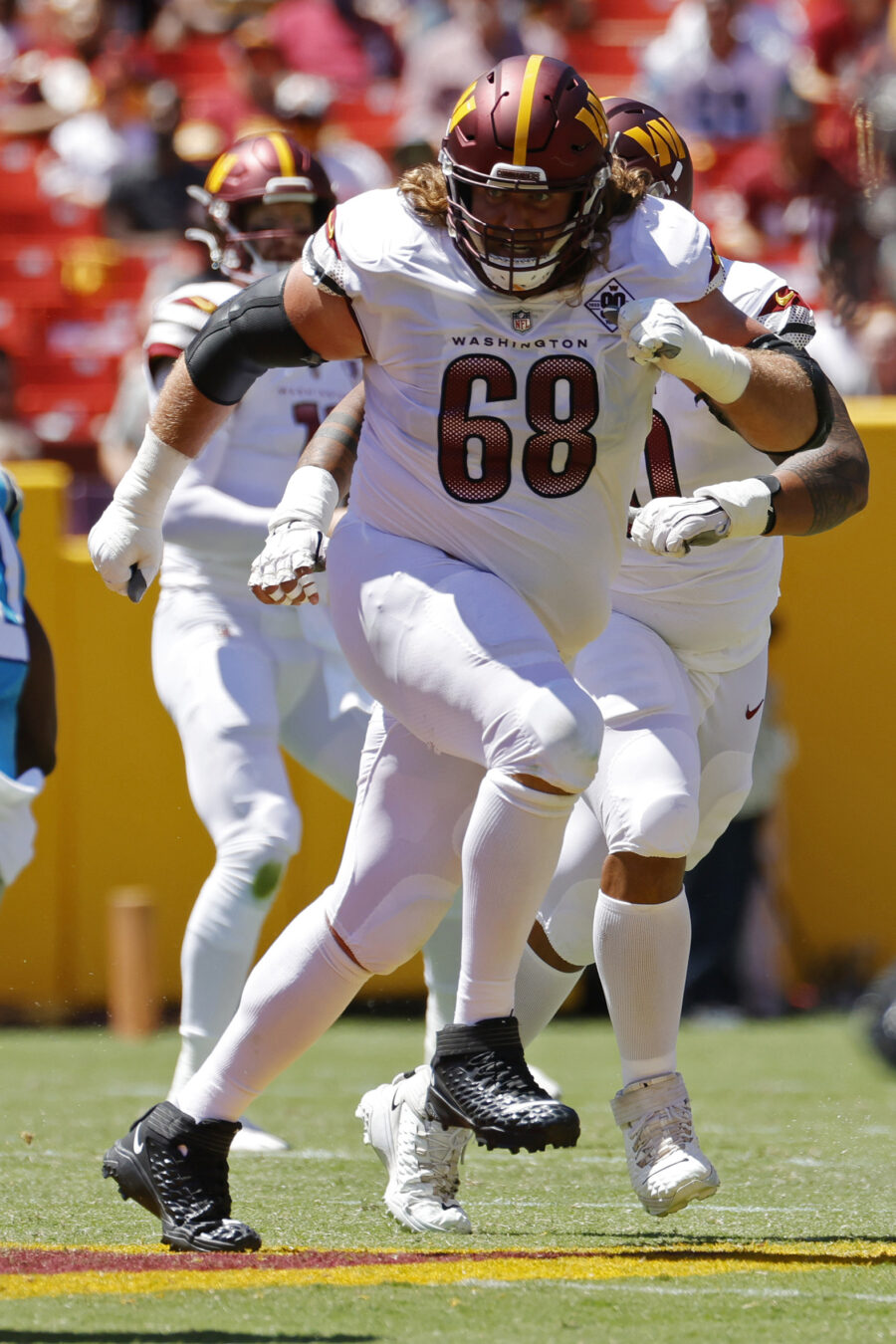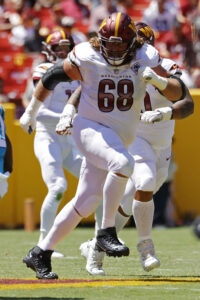 Norwell, 30, fetched a monster free agency deal from the Jaguars in 2018. That came after the Panthers prioritized Turner — via a four-year, $45MM deal — and let Norwell walk. Jacksonville did not see Norwell replicate his contract-year All-Pro season, but Pro Football Focus still gave the former UDFA top-30 grades from 2018-20. Norwell nevertheless took a pay cut after the 2020 season. Last year, Norwell dropped outside PFF's top 40 at guard.
Turner's market appeared more limited than Norwell's. The Chargers punted on their UFA deal with the longtime Panthers starter in 2021, and the Steelers did not show interest in extending their partnership beyond one year. After the former third-round pick submitted a rough 2020, which included seven injury-induced absences, the Steelers received 17 starts from their rental guard. Turner, 29, was viewed as an upper-echelon guard for most of his Carolina tenure. Upon rejoining Rivera and OC Scott Turner in D.C., however, Turner did miss a month of training camp due to a quad injury.
While neither Turner nor Norwell at this juncture of their careers profiles as a long-term solution, Rivera's old charges do give his current team one of the NFL's most experienced guard duos. Norwell has 111 career starts, Turner 106. Swingman Wes Schweitzer (54 career starts; 18 with Washington) offers considerable experience as well.
Re-signings:
Although Brandon Scherff's seven-year Commanders tenure is over, the team is still banking on veterans up front. Leno joins Norwell and Turner as a ninth-year veteran. Right tackle Sam Cosmi represents the team's only rookie-deal O-line starter; the rest of the group has a combined 29 seasons' worth of experience. Backups Schweitzer and Lucas are also veteran-contract players.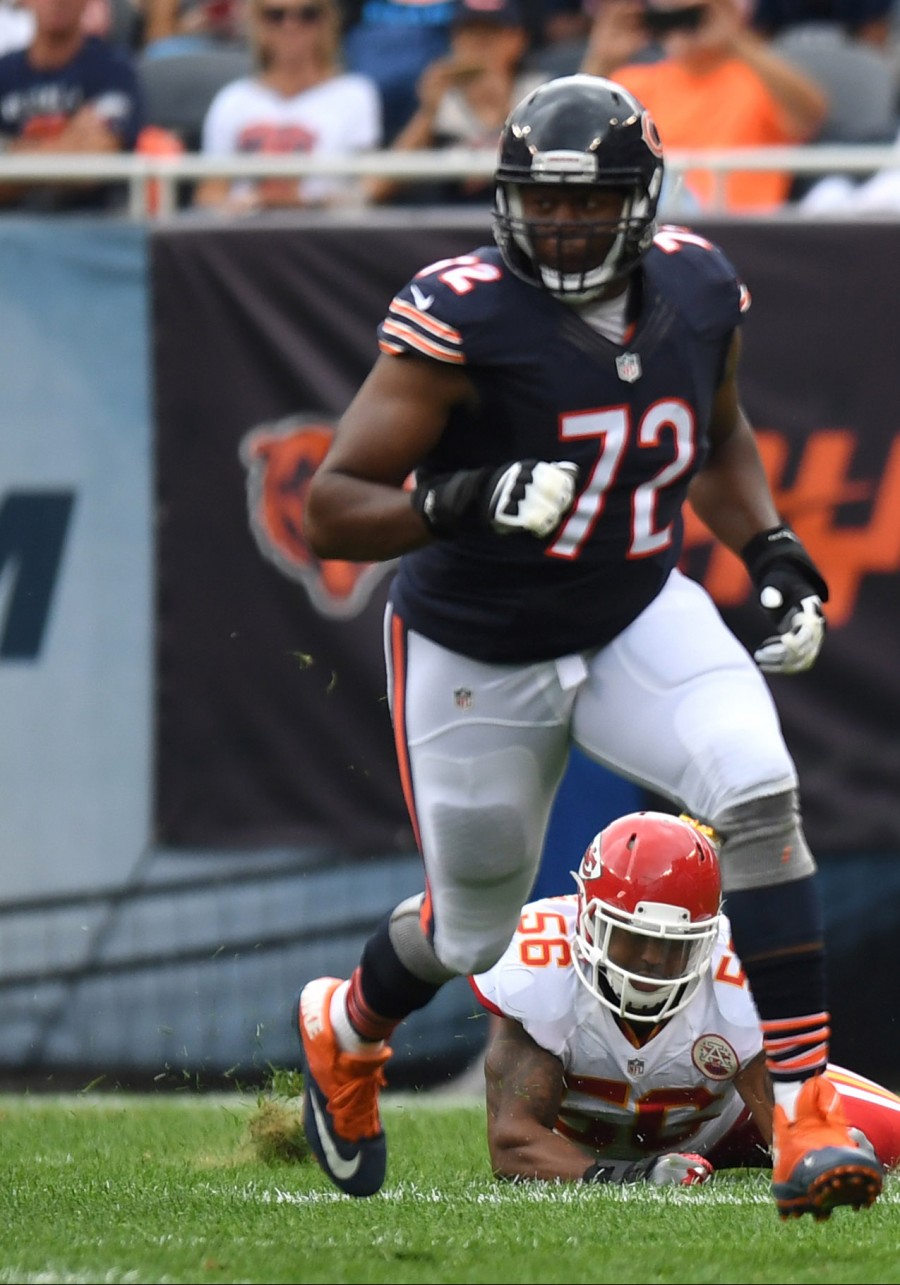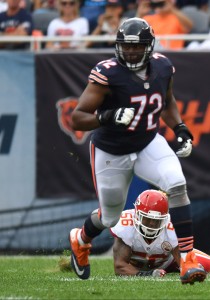 PFF's numbers are not the end-all, be-all, but the advanced metrics site gave Leno a career-high grade and slotted him as its 12th-best tackle last season. That marked a staggering bounce-back year for the longtime Bears left tackle, whom Chicago cut shortly after the 2021 draft. Washington took a $5MM flier on Leno last year and will now look to him to be a longer-term answer. Washington had cycled through blindsides since the 2019 Trent Williams fiasco, going from Donald Penn to Lucas to Leno. The former Bears seventh-rounder started 17 Washington games and, reminding of Morgan Moses, has not missed a contest since his 2014 rookie year.
Leno now tops the Commanders' cost-controlled O-line, which ditched Scherff's franchise tag redux cap figure this offseason. While no Commanders blocker is attached to a top-five salary at his respective position — Leno's comes in 18th among left tackles — Chase Roullier's $10.13MM-per-year deal does rank sixth among centers. Post-Scherff, the Commanders are counting on Leno and Roullier to lead the way.
Moving the number of ninth-year vets on the Commanders' O-line to four, Lucas worked as Washington's right and left tackle at points during his two-year tenure with the team. The Rivera-era acquisition could fill in with Washington's 1s, as he did 15 times from 2020-21, but Leno-Cosmi is the team's preferred tackle configuration. PFF gave Lucas and Cosmi near-identical 2021 grades, slotting each inside the top 30 at the position. Lucas, 31, has played for five teams since coming into the league as a UDFA. He should be nice depth for an O-line flooded with experience.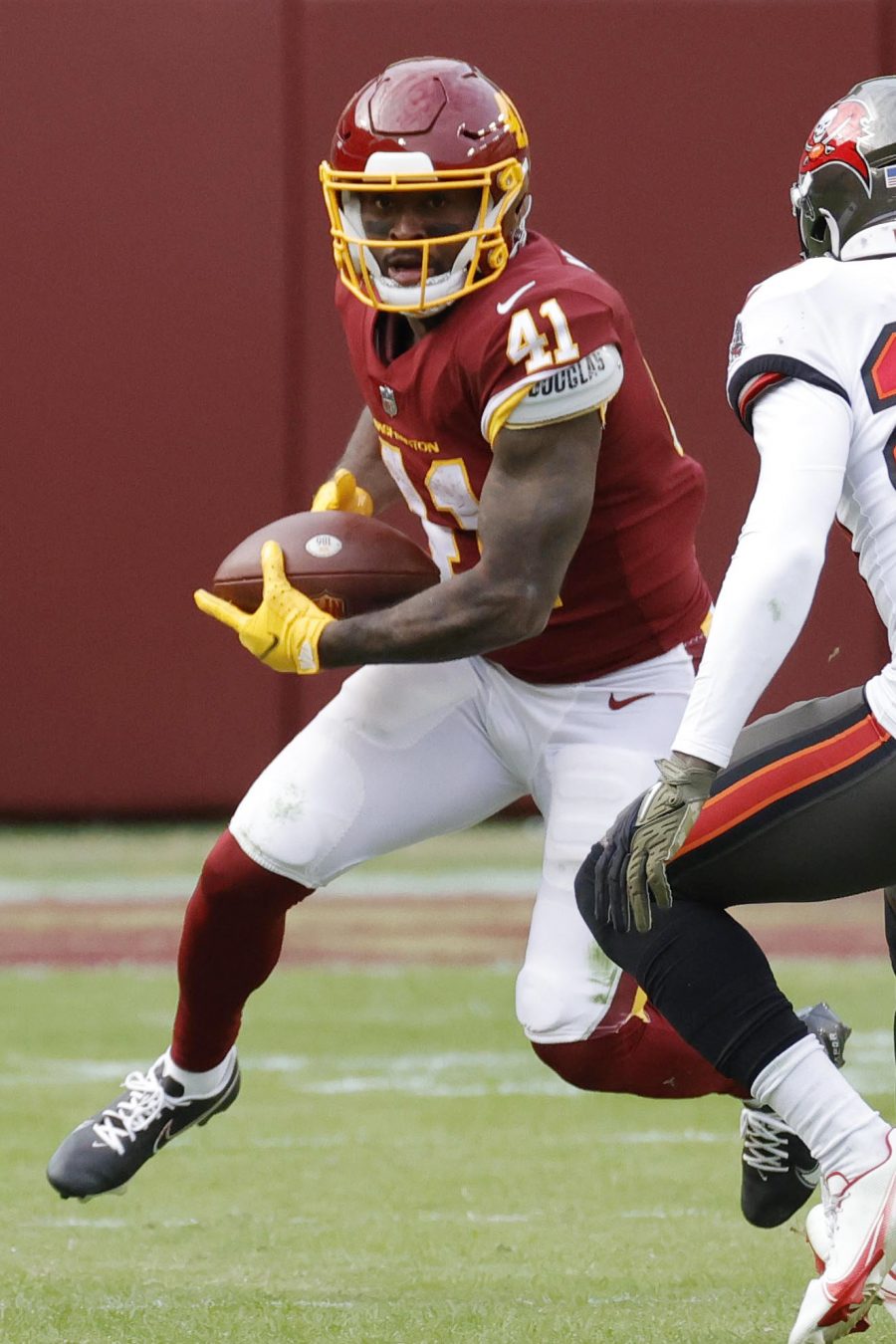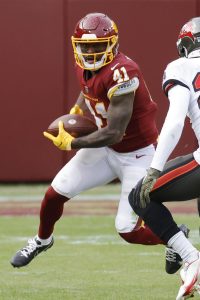 McKissic backed out of a two-year, $7MM Bills agreement to sign with his previous team. Considering where the Bills and Commanders are viewed leaguewide, that represented an interesting decision from the veteran passing-down back. Bills GM Brandon Beane was no fan of the Commanders continuing to pursue McKissic after his Bills agreement emerged, but the four-team veteran will stay put. With Brian Robinson out for a while, Antonio Gibson and McKissic stand to be the backfield's regulars. McKissic, 29, provided a nice outlet option for Smith during his comeback year, catching 80 passes (by far the most among running backs in 2020) for 589 yards. An injury shortened McKissic's 2021 campaign.
Becoming a haven for veterans whose previous teams did not prioritize them, Washington went to the retread well with McCain shortly after his Miami release. The longtime Dolphin started 16 Washington games and intercepted a career-high four passes. The 29-year-old defender is part of an experienced secondary, which features seventh-year cornerbacks William Jackson and Kendall Fuller, and has restabilized his career as a Commanders safety.
Notable losses:
Kyle Allen, QB (nontendered as RFA)
DeAndre Carter, WR
Jamil Douglas, OL
Corn Elder, DB
Deshazor Everett, S (released)
Ryan Fitzpatrick, QB (retired)
Ereck Flowers, G (released)
Antonio Gandy-Golden, WR/TE (retired)
Garrett Gilbert, QB
Adam Humphries, WR
Darryl Roberts, CB
Tim Settle, DT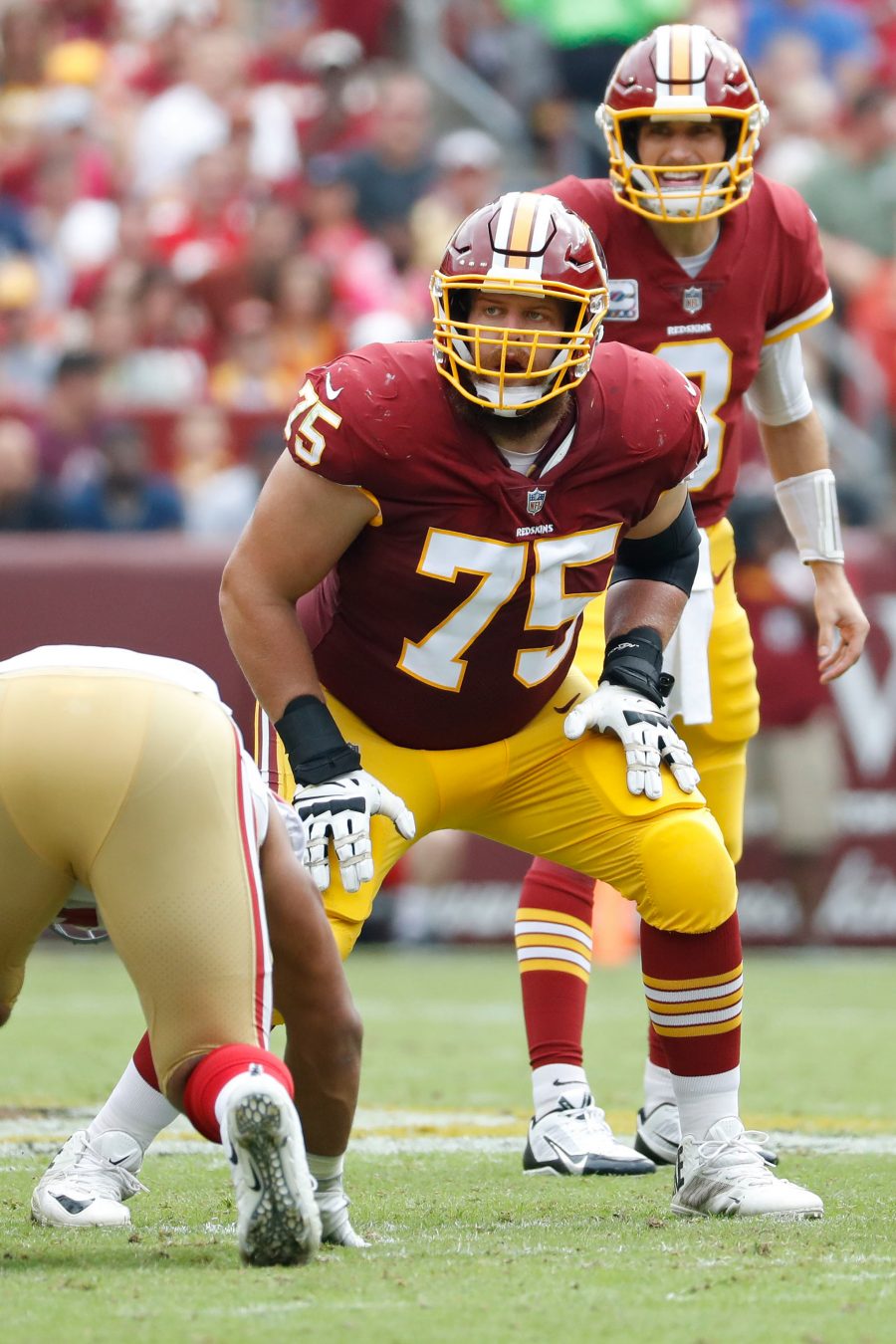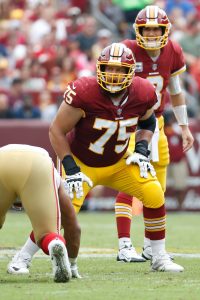 PFF graded Washington's O-line sixth overall last season. Generally teams with upper-crust O-lines do not produce poor records, though Washington being saddled with a full season of Heinicke does differentiate its previous situation. But the best Washington O-lineman is now gone, ending another two-franchise tag saga.
Scherff's two-tag period did not produce the fireworks Cousins' did, and his free agency run received a fraction of the interest Cousins' generated four years ago. But it will be a tough ask for the Commanders to replace the five-time Pro Bowler. Turning 30 last December, Scherff had neither received a long-term contract nor enjoyed a free agency bid. His atypical contractual path aside, the former top-five pick delivered on Washington's 2015 investment.
Washington is believed to have offered Scherff a deal that made him the league's highest-paid O-lineman. Considering the second of Scherff's franchise tags was worth $18.04MM — a salary that bettered Joe Thuney's then-guard-high AAV figure by more than $2MM — the Iowa product moved into a high-leverage position. His age and injury history (22 missed games since 2018) perhaps contributed to a Jaguars deal worth "only" $16.5MM on average. Scherff's fully guaranteed money ($30MM) does not top the market, either. But a panel of anonymous NFL execs, via ESPN's Jeremy Fowler, rated Scherff as the league's third-best interior O-lineman this offseason. This type of talent is rarely available in free agency mid-prime, illustrating Scherff's strange path out of Washington.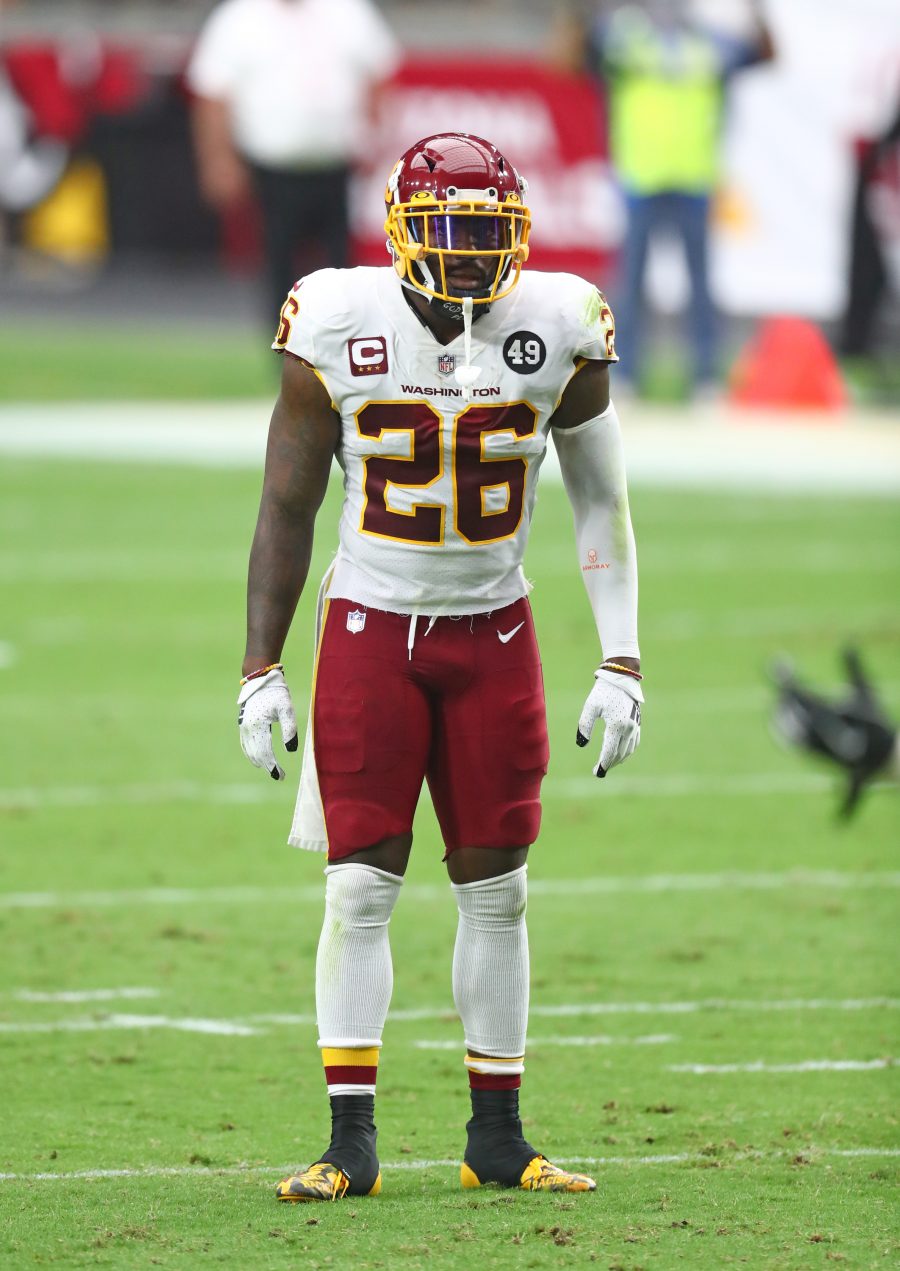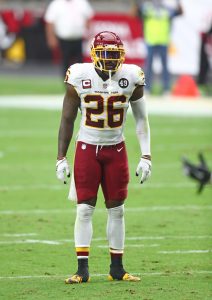 Washington began the 2020 season with Ioannidis, Settle and Ryan Kerrigan as backups. Known for the four first-round picks leading the unit, that acclaimed D-line brought rare depth as well. Ioannidis, who missed most of the playoff season due to injury, led the 2019 squad in sacks with 8.5. Settle capitalized on Ioannidis' injury and recorded five sacks in 2020. That season undoubtedly helped him score a two-year, $14MM Bills deal. Ioannidis, who had signed a three-year extension worth $21.75MM Washington extension in 2019, was not happy about the way his D.C. exit went down but received a one-year Carolina offer to rejoin his college coach (Matt Rhule).
Collins, 28, came back from a 2020 Achilles tear and worked as a linebacker/safety hybrid. The Commanders wanted retain him, just not on a team-high $16.1MM cap number. Washington's previous front office overpaid for the ex-Giants safety in 2019, with Collins (via a six-year, $84MM deal) becoming the first safety to crack the $14MM-per-year barrier. Collins did well as a first-time free agent, but the Rivera regime bailed halfway into the deal. McCain and Kamren Curl have become the team's safety tandem. With Scherff and Collins gone, the Commanders cleared some big cap numbers off their payroll. They will be hit with $5MM-plus in dead money next year for the Collins cut, however.
Extensions and restructures:
After Josh Doctson showed he would not live up to Washington's first-round investment, the team found a safety net in McLaurin. The 2019 third-round pick producing amid this historic stretch of quarterback instability revealed the Bruce Allen regime landed a gem on the way out. It was up to Martin Mayhew and Co. to determine McLaurin's value, and that determination helped set a key 2022 market.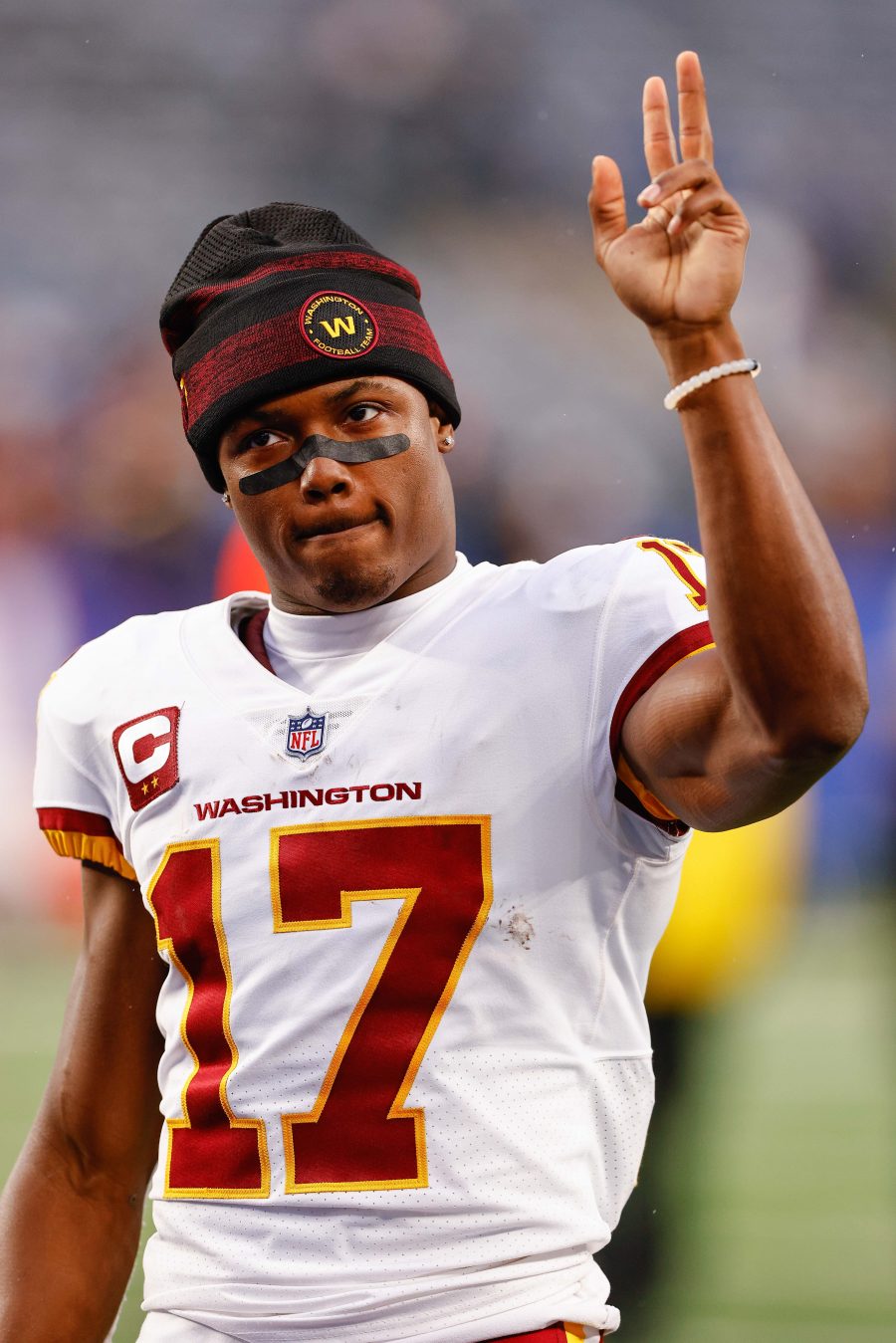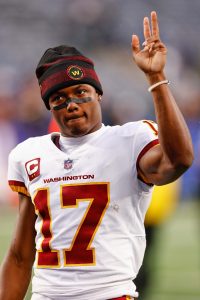 McLaurin, 27 next week, amassed 3,090 yards over his first three seasons. That came in just behind D.K. Metcalf for the most among the 2019 receiver class, and McLaurin's 67.2 yards per game tops the higher-profile Seahawks weapon. After ditching the Commanders' OTAs early and holding in at minicamp, McLaurin secured a deal that will both reward him for carrying Washington's past three aerial attacks and may allow for a late-prime payday.
The Ohio State alum's $23.2MM-AAV figure sits ninth among receivers, but it ranked higher at the time of signing. Washington's extension came after Philadelphia's $25MM-per-year A.J. Brown deal, but McLaurin's pact did better to set the market. The Seahawks, 49ers and Steelers gave their top receivers deals in the weeks following McLaurin's, with Metcalf and Deebo Samuel signing three-year deals that narrowly topped McLaurin's AAV and Diontae Johnson scoring a lower-priced two-year accord.
With the Commanders' modern receiving success coming from free agents (Jackson, Garcon, Laveranues Coles) or trade acquisitions (Santana Moss), it has been a while since the team landed a 1,000-yard talent in the draft. The franchise will bank on McLaurin, with a likely quarterback upgrade, anchoring its receiving corps through his age-30 season.
Draft:
Being unable to staff its No. 2 wideout job during McLaurin's tenure, Washington devoted its top offseason resource in an attempt to do so. The team's receiver interest became known pre-draft, but rather than reunite McLaurin with ex-Ohio State teammate Chris Olave at No. 11, Mayhew and Co. took a risk by moving down. The Commanders made Dotson the fifth receiver chosen, acquiring third- and fourth-round picks to help the Saints climb five spots.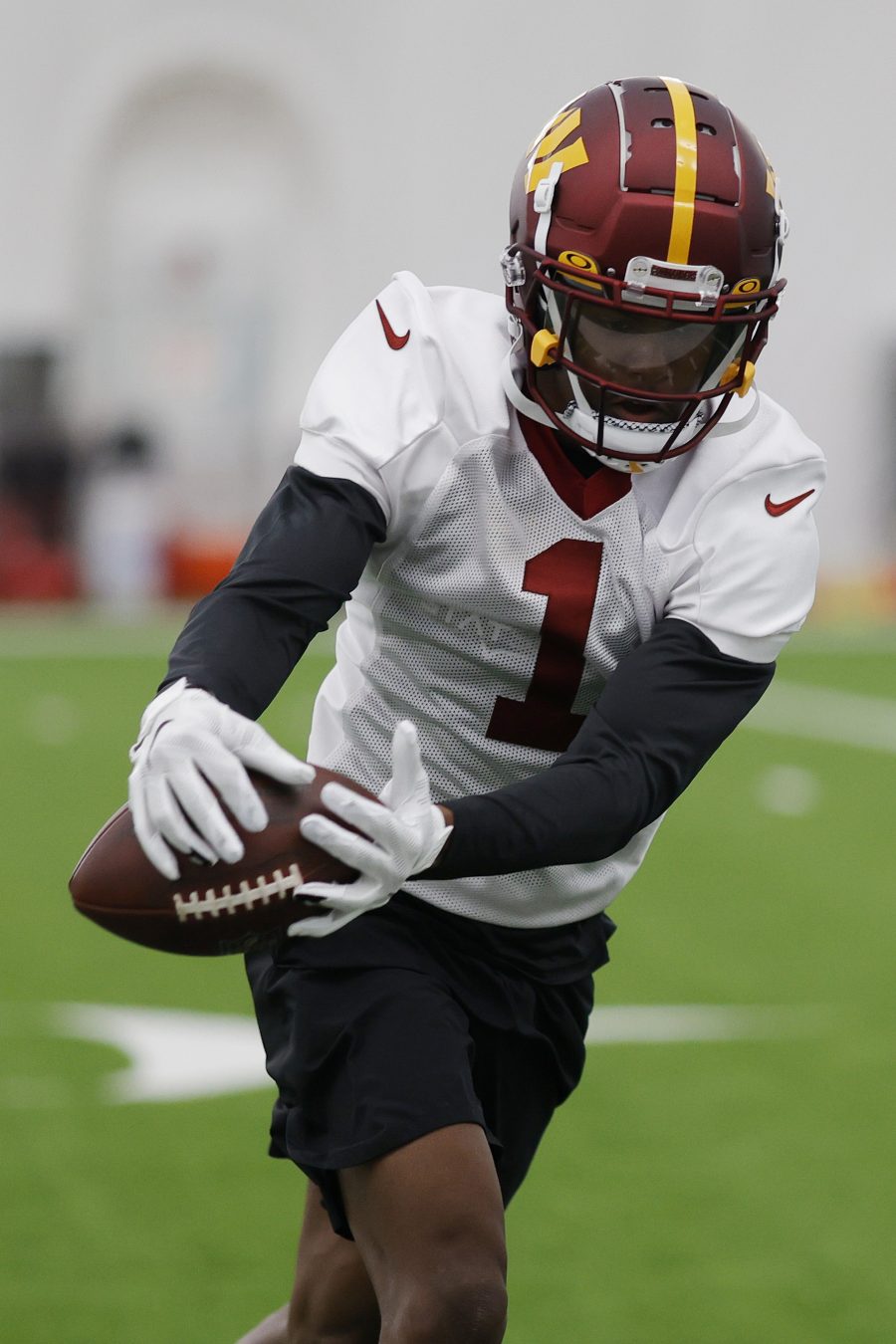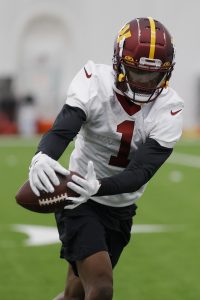 Adding a third former Buckeye receiver to the McLaurin-Samuel stable could have created a Commanders fan hub in central Ohio, but Dotson does give the team an All-Big Ten trio. Following a 1,182-yard, 12-touchdown junior season (one that did not feature bowl-game stats due to early draft prep), Dotson posted a 4.43-second 40 time at the Combine. Dotson is viewed as a quality route runner, which helped a 5-foot-10 prospect rise to the top half of the first round. The Commanders have a $20MM-plus wideout, a $10MM-plus wideout and a first-round pick invested here. The franchise needs to see non-McLaurin production this season.
Passing on the Ohio State receiver triumvirate, the Commanders did expand their Alabama defensive tackle pipeline. Mathis' arrival also could point Daron Payne out the door in 2023. Mathis is now under contract through 2025, joining Jonathan Allen in being signed long-term. Rivera said Payne was an extension candidate at the Combine, but nothing emerged on that front. Mathis' arrival probably had something to do with that.
Washington has big contracts likely on tap for Montez Sweat and Chase Young, with the latter a better bet to cash in, and Allen already signed to a top-five D-tackle deal. The team rebuffed Payne trade inquiries this offseason and still has the option of a 2023 franchise tag. But the team is not expected to have much cap space next year (barely $8MM, though it is obviously early here); a tag would eat into that. Payne may have to land his second contract elsewhere.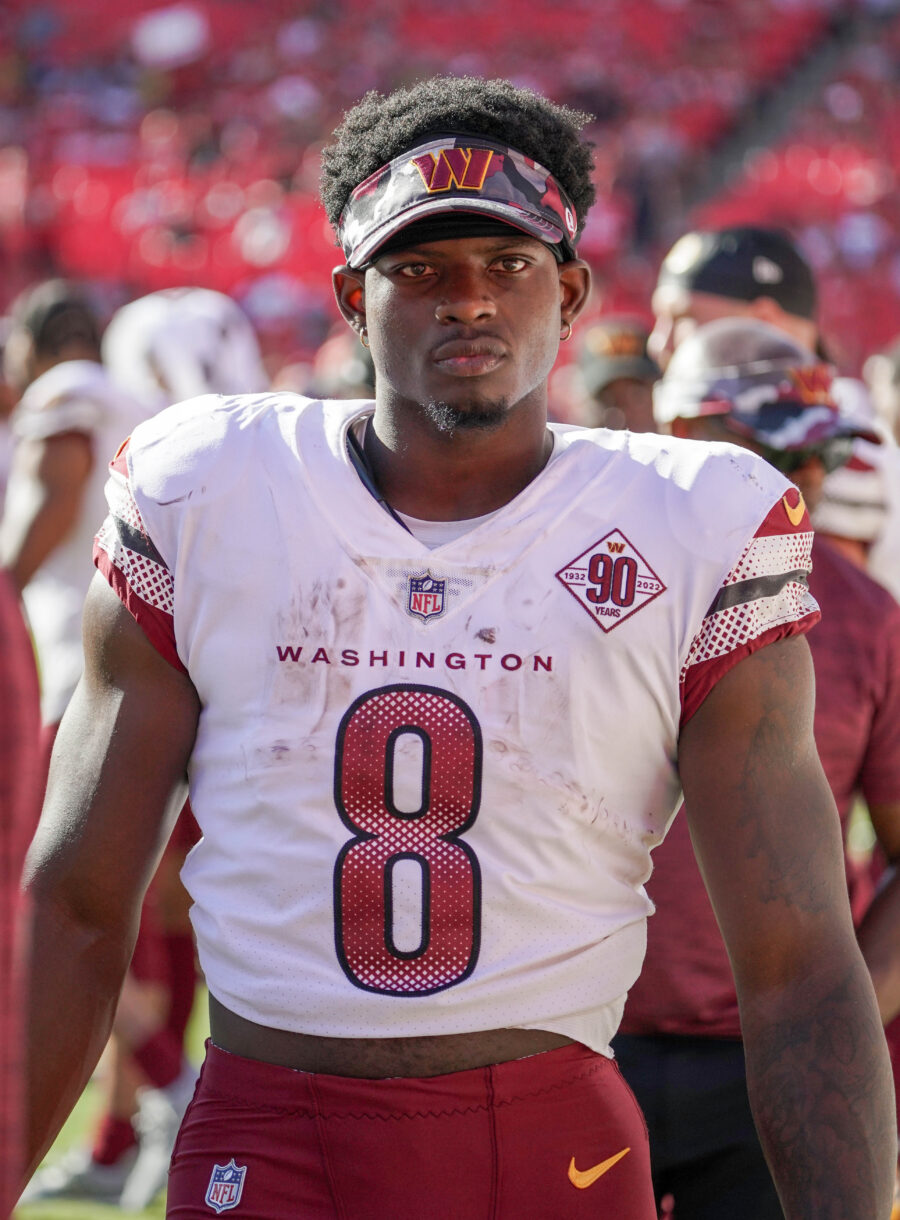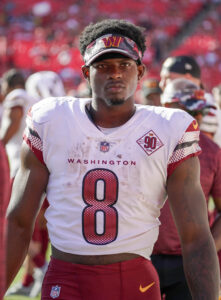 Obtained with one of the picks from the first-round trade-down, Robinson was quickly moving toward the Commanders' RB1 role. The carjacking incident, during which Robinson sustained two gunshot wounds, changed the team's plans. But the former Crimson Tide rusher somehow has a chance to return before the midseason point. Robinson (1,343 rushing yards, 14 touchdowns) turned his extra senior year — via the COVID-19 eligibility tweak — into a Day 2 draft landing. Robinson operated as an Alabama backup during his previous four seasons, sparing him some wear-and-tear. Whatever Robinson can provide in 2022 will be a bonus, considering the scary incident that had him hospitalized in August.
Before his junior year, Howell was a first-round prospect. He finished his underclassman seasons with a 68-14 TD-INT ratio. But after the Tar Heels' skill-position group (featuring Javonte Williams, Michael Carter, Dazz Newsome and Commanders 2021 draftee Dyami Brown) departed, Howell's stock plummeted in 2021. Still, the 6-1 quarterback landed in late-first-round rumors — as part of a class that mostly did not impress NFL evaluators — but waited longer than the Desmond Ridder–Malik Willis–Matt Corral crop. Landing Howell in Round 5 nevertheless represented nice value for the Commanders, who can place him on the developmental track behind Wentz and Heinicke this season.
Other: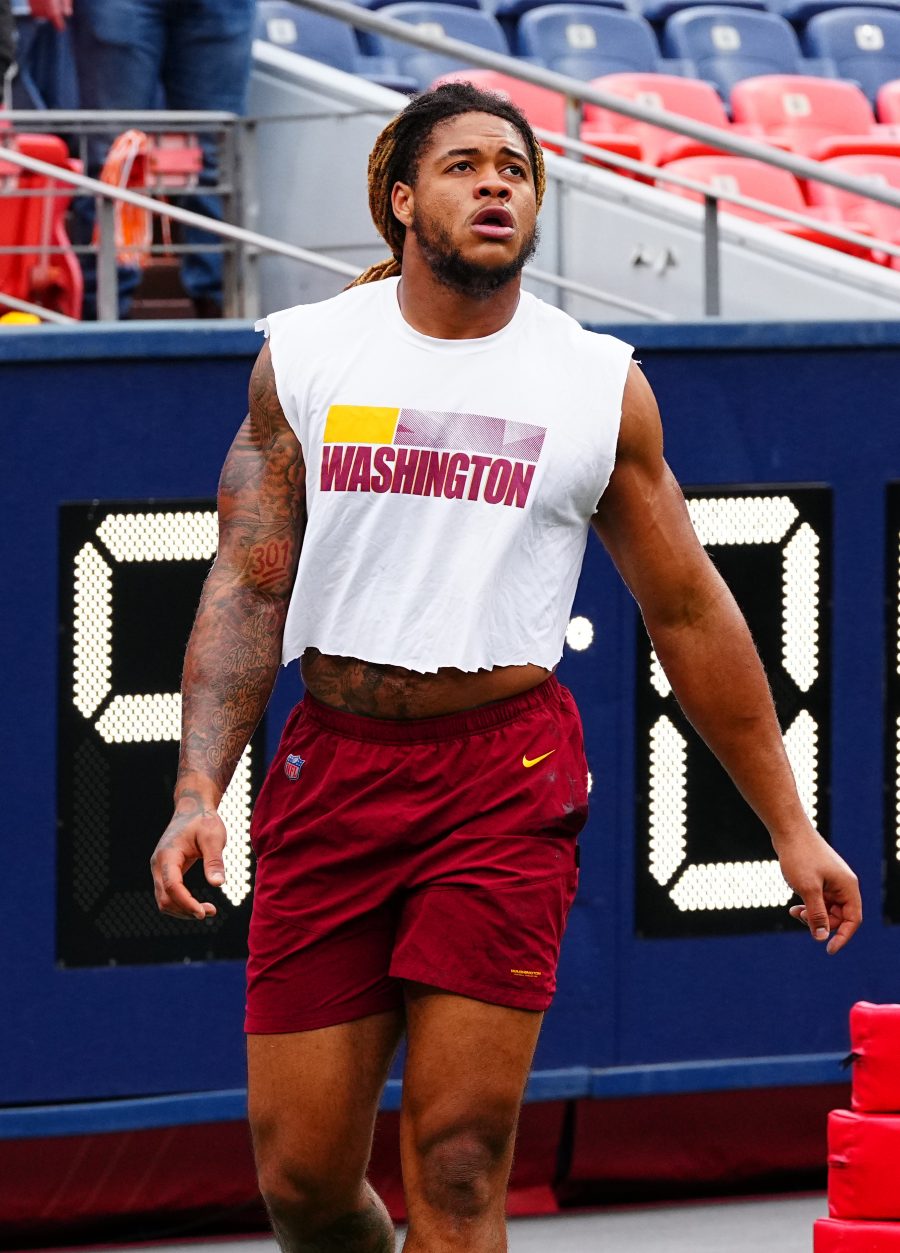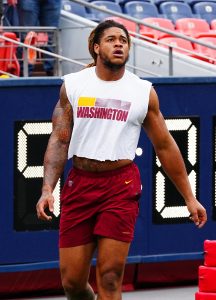 Young's status perhaps deserves some more attention. The 2020 Defensive Rookie of the Year did not produce on that level last season, tallying just four quarterback hits and 1.5 sacks. It is certainly possible Young was playing hurt, considering the impact he made as a rookie. The ACL tear he suffered in November will lead to him being out of the mix for almost a year.
Rivera called Young's ACL tear more severe than Logan Thomas'. Washington's starting tight end is questionable for Week 1, returning to regular work despite going down a few weeks after Young did. Young underwent reconstructive surgery that required a graft from his left patellar tendon, and a recent report indicated he will be out longer than the PUP-mandated four-week timetable. This absence could severely limit the Commanders' pass rush.
Sweat can more than hold his own, but the team has 2020 seventh-rounder James Smith-Williams (2.5 sacks in two seasons) set to be Young's primary replacement. That will be a tough ask. While the team has Sweat and its talented interior-line trio to fall back on, this D-line may not look formidable again until Young returns.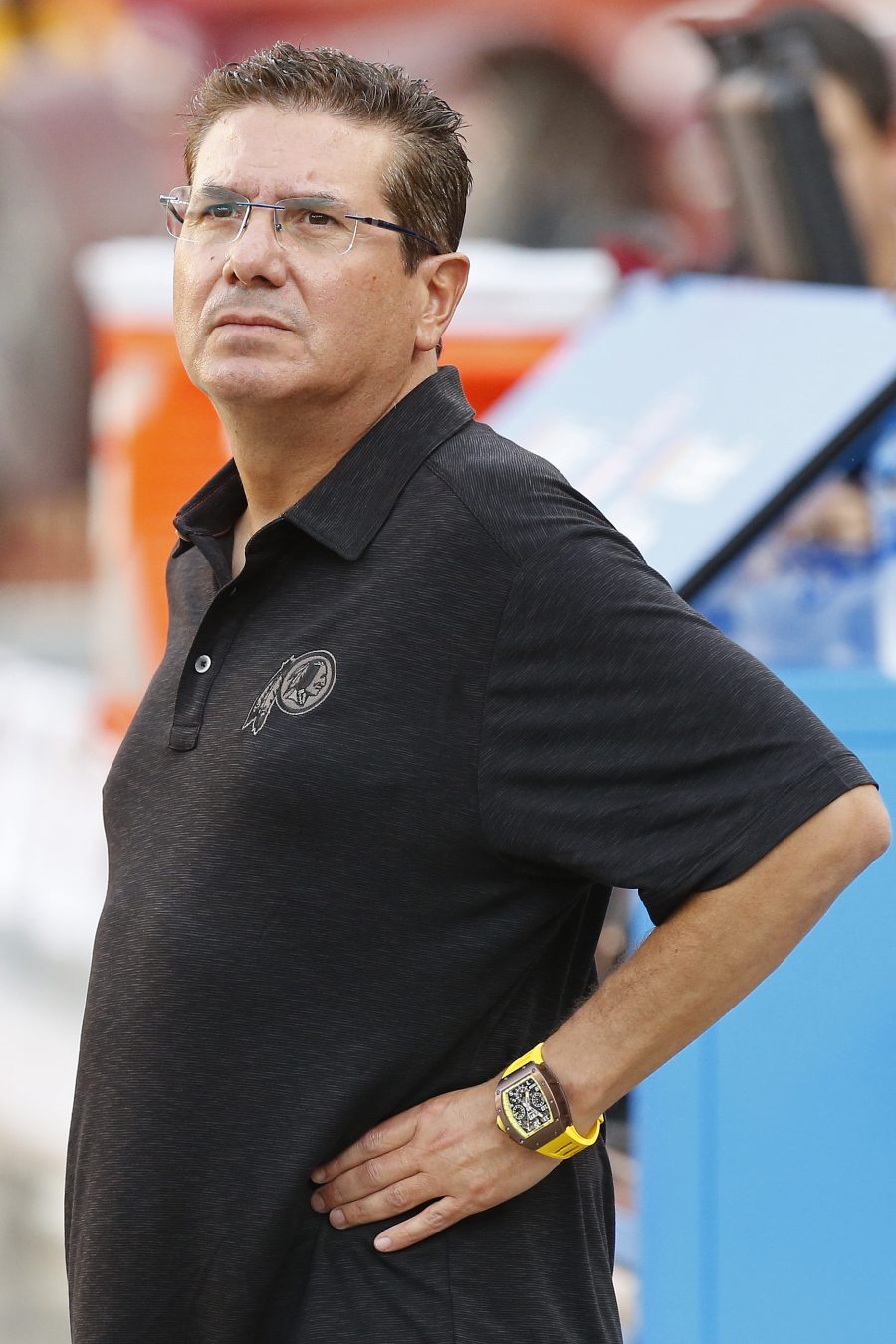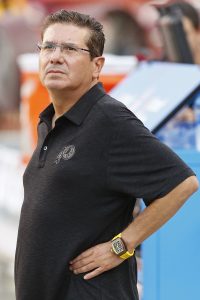 It will be interesting how the Commanders proceed with Sweat. The team's No. 2 pass rusher is ahead of its No. 1 for an extension, timeline-wise. Saving a big 2024 payment for Young could complicate a 2023 deal with Sweat. The Raiders and Titans have two edges making north of $16MM per year, but with the salary cap's climb restored this year, Sweat will likely be aiming higher. Only one team — the Chargers — has two edge defenders earning north of $20MM annually, but the Bolts are not responsible for the guarantees on Mack's deal. The Bears paid those. By operating as the Commanders' lead rusher for a chunk of this season, Sweat (21 career sacks) can raise his value ahead of contract talks.
Even as well-regarded staffers like Rivera, Mayhew and team president Jason Wright are leading the team now, Snyder's presence still overshadows his franchise's football matters. Early in his third decade in charge, Snyder has become one of the least popular owners in American sports history. His 2021 offseason, which featured a $10MM fine and de facto suspension after an NFL investigation into sexual harassment allegations from 15 ex-team employees, preceded a rockier 2022. The NFL is believed to have nixed the planned written report associated with the Washington investigation.
Snyder, 57, has been in Congress' crosshairs since late last year. The embattled owner refused to appear before the Oversight Committee alongside Roger Goodell in June. Although Snyder did later testify, he refused to do so under oath, allowing the evasion of certain questions. It does not sound like Snyder is on the verge of being voted out by his fellow owners, but his constant controversies have tripped alarms among the ranks. Washington has not made consecutive playoff berths under Snyder and has just two 10-win seasons this century.
Top 10 cap charges for 2022:
From 2020-21, Washington's defense fell from third to 27th in DVOA. Young's absence undoubtedly factored into that freefall, but the team paid up for its starting corners (Jackson and Fuller) and has first-round picks at nearly every front-seven position. The Commanders have no shot to be an NFC factor if Jack Del Rio's troops deliver a similar performance.
Rivera is a fixture toward the top of "first coach fired" odds, and a third straight sub-.500 season would mean five such seasons in a row for the former NFC champion HC. Quarterback luck has betrayed the popular coach since Cam Newton's injuries started to mount. While the Commanders can escape the Wentz contract free of charge in 2023, would the organization allow Rivera to be around by then if this QB plan fails? If made available next year, however, this job might not be the most popular for aspiring coaches.
Follow @PFRumors