Jerry Jeudy and Bradley Chubb have become two of this year's top trade candidates. Jeudy is contracted beyond 2022, with a possible fifth-year option pickup opening the door to the deal running through 2024. But Chubb is in a walk year. He may be more likely to be moved.
It is uncertain if the Broncos will cut ties with Chubb, who is having a bounce-back season and represents a key part of a top-tier defense that suddenly has edge rusher availability issues. Randy Gregory is on IR, and Baron Browning is expected to miss several weeks due to a hip injury. But teams continue to monitor Chubb, per Jeremy Fowler of ESPN.com (on Twitter), and his trade value may mirror longtime teammate Von Miller's.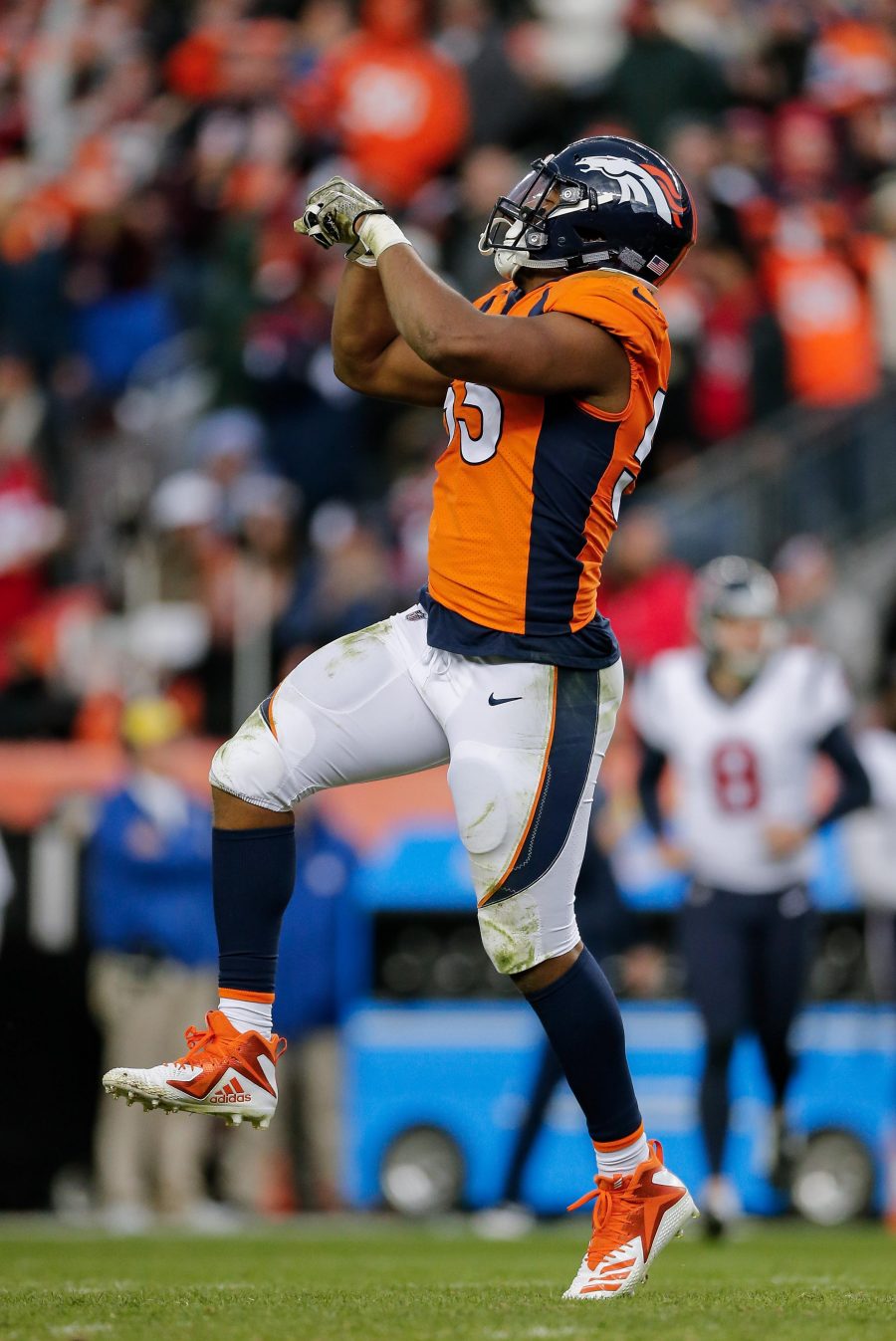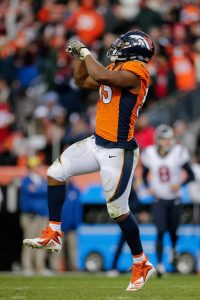 The Broncos, whose pass rush was without Chubb (ankle surgery) at last year's trade deadline, dealt Miller to the Rams for second- and third-round picks. If they move Chubb this year, Troy Renck of Denver7 notes the expected price is believed to be second- and third-rounders. A first-rounder would also be in play here, Renck adds, though that would be a steep price for a player who has battled major injury issues in two of his five seasons.
[RELATED: Eagles Send Fourth-Rounder To Bears For Robert Quinn]
Chubb could be a tool for the Broncos to bolster their 2023 draft arsenal, which the Russell Wilson trade depleted. Denver lacks first- and second-round picks next year. Wilson's contract does not spike to monster cap figures until 2024, potentially opening the door to a Chubb 2023 franchise tag. But the Broncos have made other investments on the edge since Paton took over. They gave Gregory a five-year, $70MM contract, have converted inside linebacker Browning signed through 2024 and drafted Nik Bonitto in Round 2 this year. Browning's injury opens the door for extensive Bonitto playing time.
The other side of this would be punting on a possible future with Chubb, who has proven to be one of the NFL's better edges when healthy. He has 5.5 sacks this season. Chubb registered a career-high 12 sacks as a rookie — his only extended stretch alongside Miller, who missed the 2020 season — and made the Pro Bowl in 2020. Chubb, 26, tore an ACL early in the 2019 season and underwent two ankle surgeries last year, leading to a zero-sack campaign. This up-and-down history stands to impact his trade value, as does his fifth-year option salary ($12.7MM). The Broncos ate most of Miller's 2021 salary to up the compensation; they would likely be open to a similar arrangement with Chubb.
GM George Paton said Thursday calls have come in for players. Paton, who was not with the Broncos when they drafted Chubb fifth overall in 2018, said last year Chubb was a core player. He labeled Chubb as such today in London. But the team's edge rusher decisions this year and potential to recoup multiple Day 2 picks could be too tempting to pass up.
"I'll keep that with Bradley [Chubb] and his agent," Paton said of trade talks (via NFL.com's James Palmer, on Twitter). "You know how much we like Bradley. We want to keep all of our core players, and he's one of our core players."
As they were with Miller, the Rams could be in play for the future Hall of Famer's former sidekick. They have not been able to replace Miller since he bolted for Buffalo and pursued Brian Burns. After the Eagles acquired Quinn, Chubb could be of interest to a team that has made in-season deals for pass rushers twice (Miller in 2021, Dante Fowler in 2018) during Sean McVay's tenure.
Follow @PFRumors