Five years after building a Super Bowl-winning roster around Carson Wentz's rookie contract, the Eagles are back on the NFL's biggest stage thanks to a similar formula. Jalen Hurts, who replaced Wentz late in the 2020 season, has piloted the team back to the Super Bowl and is now in a contract year.
The Eagles will not have as much flexibility with Hurts compared to their Wentz negotiation window, with their current starter's contract not including the fifth-year option. After a 2022 offseason that included links to high-profile passers, the Eagles are prepared to move forward with Hurts. They are planning to meet with Hurts' agent about an extension this offseason, Ian Rapoport of NFL.com notes (video link).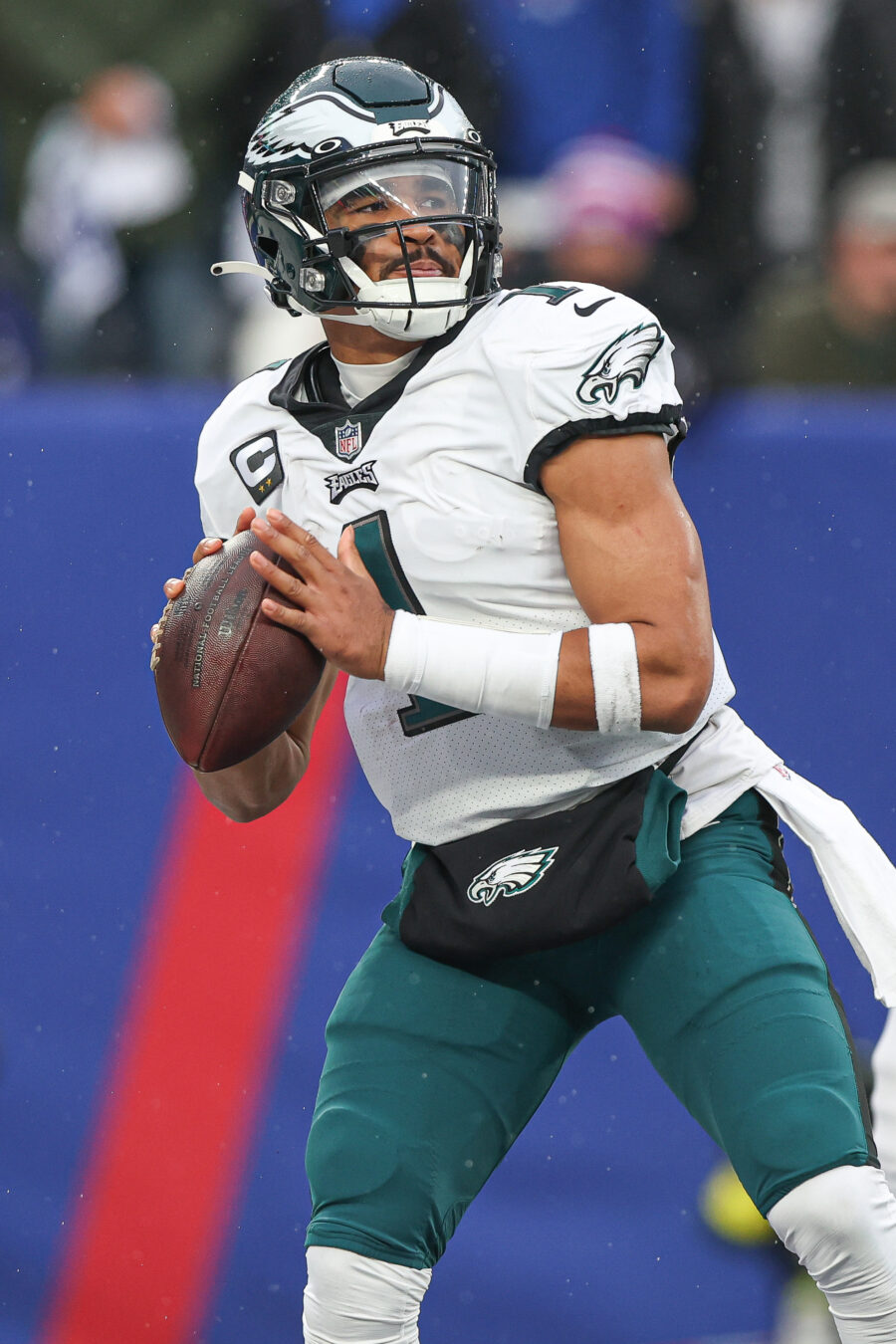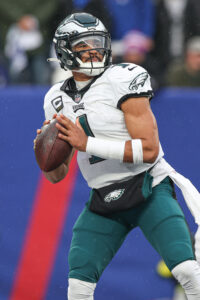 After struggling down the stretch last season and undergoing ankle surgery last winter, Hurts entered the 2022 offseason with a somewhat uncertain future. The Eagles looked into Deshaun Watson and Russell Wilson; the team's Watson research dates back to the 2021 season. Watson ended up not waiving his no-trade clause for the Eagles. Ownership advised the Eagles against bringing in Hurts competition that year, and the former Alabama and Oklahoma dual threat showed promise. After the Eagles built a roster comparable to 2017's this past offseason, they are 16-1 in Hurts starts and one win away from their second Super Bowl title. The dramatic leap Hurts has taken puts him in commanding position for an extension.
Seeming like they surfaced years ago, the franchise's connections to other QBs and doubts about Hurts are in the past. There is no longer any doubt about Hurts' future in Philadelphia, Rapoport adds, and the team's increased faith in the former second-round pick will lead to big numbers being thrown around soon.
Philly moved early on Wentz, locking the former No. 2 overall pick down with an extension in June 2019. That $32MM-per-year contract was not a top-market pact at the time, but it was not far off Wilson's then-NFL-high $35MM-AAV accord. The Wentz deal did not work out for the team, though Philadelphia managed to collect first- and third-round picks for him in 2021. The Eagles are now free of Wentz dead money, but the Hurts deal will again change the franchise's payroll.
Hurts, 24, becomes extension-eligible in the same offseason in which Joe Burrow and Justin Herbert do, and Lamar Jackson remains without a long-term deal. These passers will be linked for the foreseeable future, and contracts that start with a "5" will be tossed around. Aaron Rodgers remains the only NFLer tied to a $50MM-per-year contract — a short-term, uniquely structured one at that — but that will almost certainly change soon. The salary cap's spike to $224.8MM represents good news for this quartet, among others in position to cash in, and the Eagles having a recent history of being proactive on extensions — as the deals for Wentz, A.J. Brown and a few offensive linemen have shown in recent years — should point to the Hurts talks becoming serious this offseason.
Follow @PFRumors