The Bengals did not draft an offensive lineman, but the two-time reigning AFC North champions still have a potential three-man race for their right tackle position brewing.
Jonah Williams remains part of that equation, albeit reluctantly. The three-year Cincinnati left tackle starter — forced into a position change after the team's Orlando Brown Jr. signing — remains with the team, and ESPN.com's Jeremy Fowler notes no substantive trade talks around the fifth-year blocker transpired during the draft. As a result, Williams is expected to remain with the Bengals in his contract year.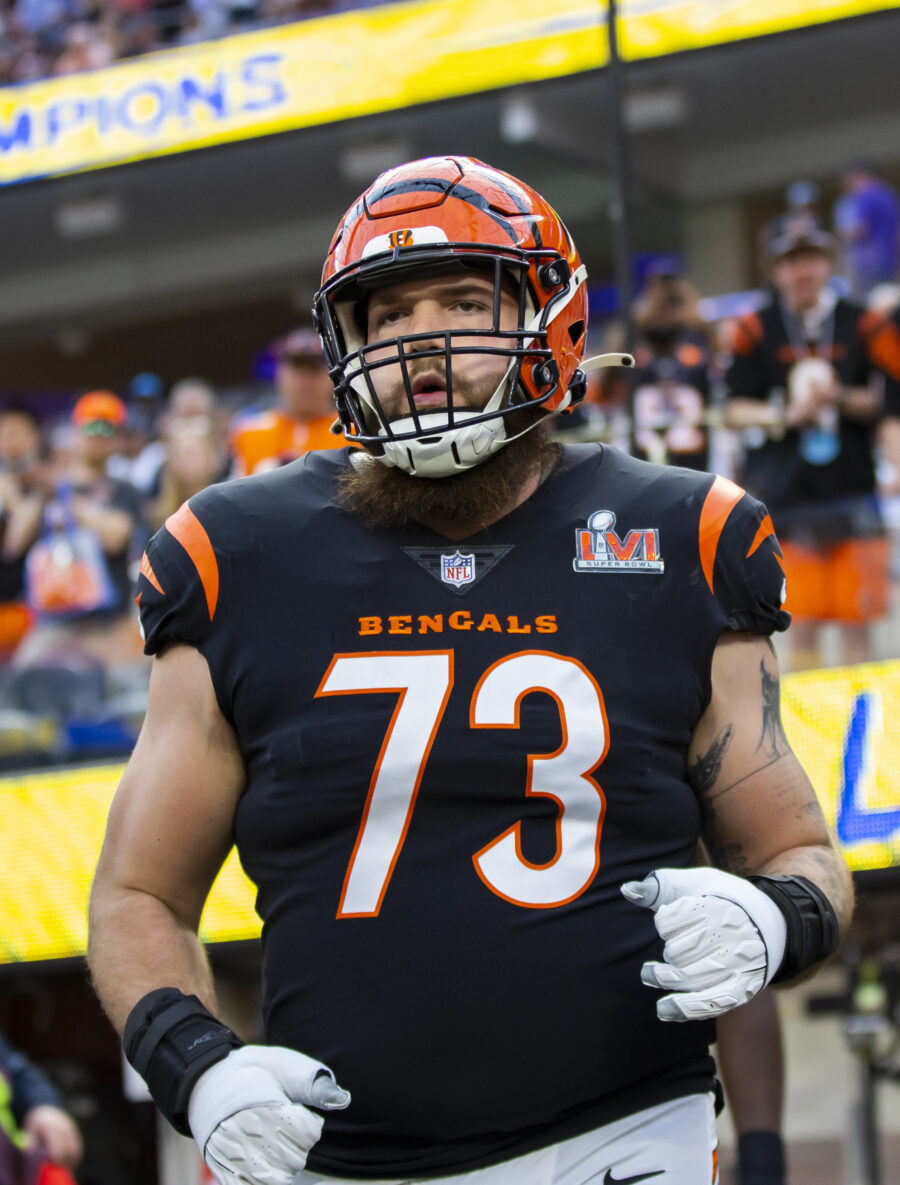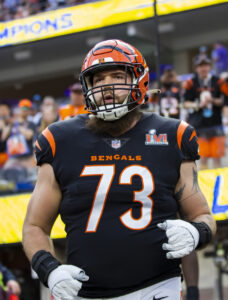 Williams' trade request surfaced shortly after the Brown signing, and the former first-round pick is believed to have been blindsided (no pun intended) by the Brown addition. The former Alabama blocker did not show for the start of Bengals voluntary workouts and cannot be fined for his absence until the team's minicamp. With the 2020 CBA making training camp fines steep enough it has largely curtailed holdouts, Williams — assuming he is still on the Bengals' roster by that point — should be expected to rejoin his teammates.
La'el Collins remains rostered as well, but the longtime Cowboys starter-turned-Bengals signing is coming off December ACL and MCL tears. No firm return timetable is known. Zac Taylor also said (via The Athletic's Jay Morrison) former second-round pick Jackson Carman, who replaced Williams at left tackle when the latter suffered a dislocated kneecap during the playoffs, will be part of the right tackle competition. Carman struggled at guard, seeing Cordell Volson usurp him quickly, but Taylor including him in the tackle competition points to either Collins or Williams not being in the picture.
Collins' three-year, $21MM contract runs through 2024, though his injury trouble and issues in pass protection last season led to the Bengals pursuing tackles in free agency. They had not expected to land Brown, but after the two-year Chiefs blindsider's reps contacted the Bengals, talks progressed quickly. Williams, who has not played right tackle since his freshman year at Alabama, has one season — a fifth-year option, at $12.6MM — remaining on his deal. The Bengals viewed a post-Round 1 tackle addition as one that would only further cloud their already-complicated right tackle mix, Morrison adds (subscription required).
Five teams took first-round tackles, further limiting Williams' market. The Jets still come to mind as a possible suitor, seeing as they were widely rumored to be eyeing Broderick Jones — before the Steelers moved ahead of them for the Georgia tackle — and have an unsteady setup at left tackle. New York rosters the league's oldest tackle — in Duane Brown, who is coming off surgery — and has seen knee injuries sideline Mekhi Becton for all but one game since his rookie year. The Buccaneers, who cut Donovan Smith in March, could also be interested. They are not yet certain to move All-Pro right tackle Tristan Wirfs to the left side.
Right tackle-needy teams will likely be monitoring Collins as well. For now, however, Williams and Collins remain on Cincy's roster ahead of what would be one of this year's most interesting position battles.
Follow @PFRumors