The Browns had operated with a one-two punch at running back for the past few years in Nick Chubb and Kareem Hunt and, after Chubb's season-ending knee injury, the two will share a position room, once again. Cleveland brought Hunt back into the fold after a six-month stay on the free agent market, hoping that he can assist the team in replacing some of Chubb's lost production. That being said, head coach Kevin Stefanski is adamant that second-year back Jerome Ford will be the Browns' starter moving forward, according to Mary Kay Cabot of cleveland.com.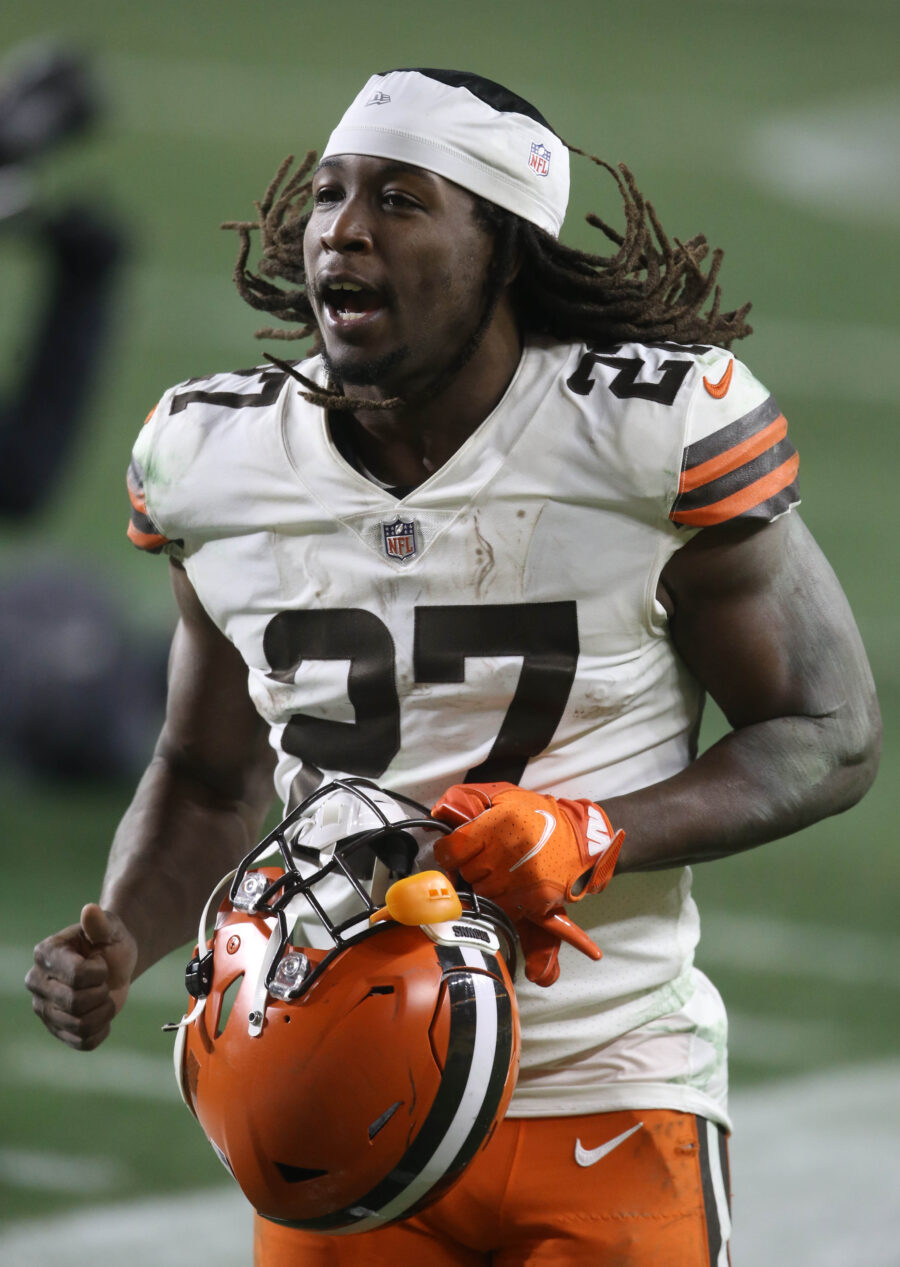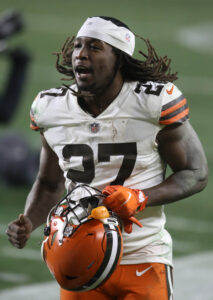 Ford, a fifth-round pick last year out of Cincinnati, surpassed his rookie year yardage total in the first game of his sophomore season, showcasing his increased role in Hunt's absence. When Chubb went down midway through the team's loss to the Steelers last week, Stefanski and company turned to Ford. Ford delivered, utilizing a 69-yard rush late in the game to avoid an otherwise pedestrian performance and ending up with 106 rushing yards in the loss. Pierre Strong, drafted a round before Ford last year by the Patriots, took RB2 duties but only had two touches.
"Jerome is the lead back," Stefanski told reporters yesterday, "but we have to work through all of those types of things and what Kareem's ready to do this week if he's ready to go this week, and what type of load he can carry and Pierre Strong's role. So, I think we need to work through all of that, but yes, Jerome is the starter."
Stefanski later informed reporters that Hunt will be available to play this Sunday, according to ESPN's Jake Trotter, meaning the team intends to figure out how much Hunt can handle this weekend. While the team reportedly explored other running back options like then-Rams rusher Cam Akers, Hunt's familiarity with Cleveland and his ability to work his way back into the offense fairly easily was a major factor in his signing.
A source had told Cabot that Hunt is down 10 pounds from his playing weight in 2022. His apparent loss of explosiveness last year was one of the reasons the Browns allowed him to walk, so perhaps he's leaned up in an effort to gain back another step.
While his familiarity allowed him to slip back into the Browns' offense, Hunt still has some things to learn before he becomes a regular contributor once again. He may end up eventually taking a lead role in the team's offense if he can outperform Ford, but for now, he'll fall back into the RB2 role he held behind Chubb for the past four years.
Follow @PFRumors