After weeks of silence on this front, the Vikings are indeed trying to extend Justin Jefferson before the start of this season. The star receiver became extension-eligible in January and, if not extended within the next three days, would enter Week 1 as the NFL's 65th-highest-paid wideout.
Jefferson confirmed contract talks are ongoing, indicating (via ESPN's Kevin Seifert) he would prefer to have an extension done before the season. Extension talks could presumably continue into the season, though Jefferson stopped short of guaranteeing that would happen. The 2020 first-round pick is tied to a $2.39MM base salary.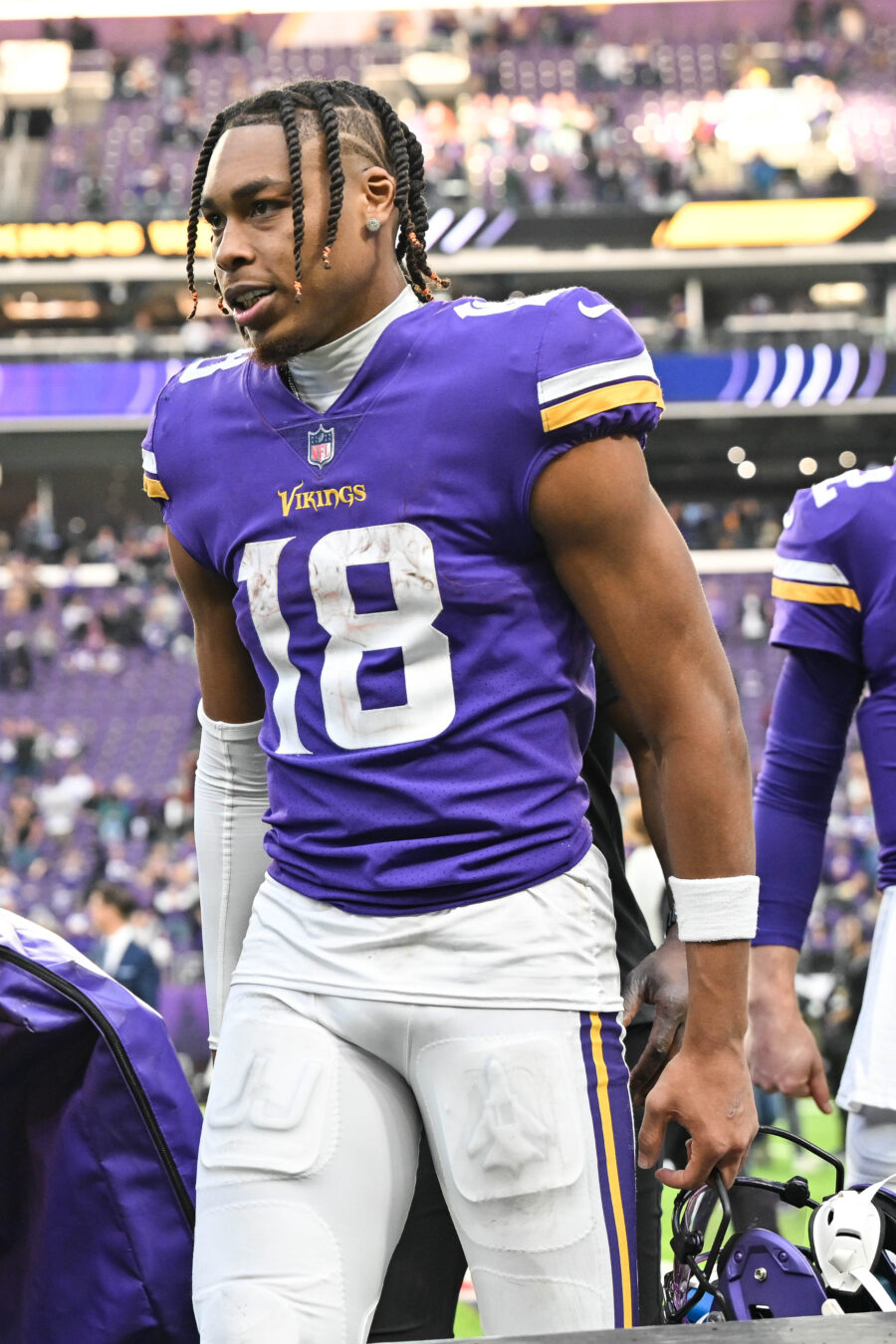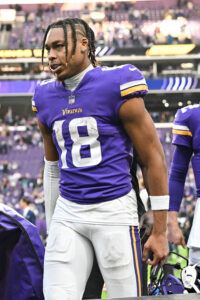 The Vikings have Jefferson signed through 2024, after exercising his $19.74MM fifth-year option. Since teams could begin exercising options back in 2014 — three years after they were introduced in the 2011 CBA — no club has extended a first-round wideout with more than a year of control remaining. History would suggest Jefferson's extension comes next year, and a previous report pointed to that timeline being a team preference. As we head toward Week 1, however, the Vikings are working hard to hammer out a deal and keep Jefferson happy, Jeff Howe of The Athletic notes (subscription required).
"I don't think it's the most important thing," Jefferson said of his contract, via the Minneapolis Star-Tribune's Mark Craig. "But it is what it is at the end of the day. My agent and the Vikings are having conversations about that. My job is to play football. Have a smile on my face every day. Have the work ethic I have every single day and lead this team because I want to be a role model and a person people look up to, especially on this team. I know the better I play, the more money I get."
Shattering Randy Moss' NFL standard for the most receiving yards through three seasons, getting to 4,825 last season, Jefferson is a mortal lock to become the NFL's highest-paid receiver. Questions will pertain to contract structure and how much of a salary gap will exist between Jefferson and the field. Tyreek Hill's $30MM (featuring an inflated final year to create that AAV) leads the way among receivers. Jefferson would take a risk by playing a fourth season on his rookie contract, but he has never missed a game due to injury. Superstars like Aaron Donald and Nick Bosa also played out their fourth seasons before resetting positional markets ahead of Year 5.
Considering the complexities this contract could bring, it would not surprise if it was not completed by Sunday. The Vikings are not in danger of losing exclusive negotiating rights with Jefferson, as he is not eligible for free agency until 2025. The LSU alum also has virtually no chance of reaching the market at that point. If the Vikings do hammer out a Jefferson deal in the next few days, they would go into the season with the NFL's highest-paid wideout and second-highest-paid tight end. T.J. Hockenson is now attached to a four-year, $66MM extension.
Follow @PFRumors