Plenty of teams have ousted their defensive coordinators this offseason, but the Chiefs won't be joining them. This week, head coach Andy Reid confirmed that Bob Sutton will remain stay on as the team's DC in 2018.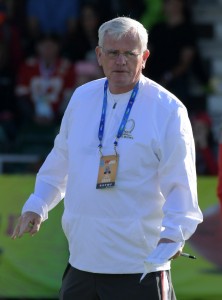 [RELATED: Darrelle Revis Wants To Play In 2018]
"There's nothing going on there," Reid said when asked directly if Sutton will return (via Terez A. Paylor of the Kansas City Star). "I know everybody has their opinion on everything, just like they did when they wanted me to bench Alex Smith. That turned out pretty good. So [replacing Sutton] is not where I'm at or have ever been. I don't listen to any of that. I do what I think is right for the Kansas City Chiefs."
Sutton has been the Chiefs' DC since 2013. In the last five years, the play of the defense has fluctuated quite a bit. the Chiefs had the No. 7 defense in the NFL in both 2014 and 2015, but they slid back into the bottom third of the league over the past two seasons. Last year, the Chiefs finished 28th in total defense, leading many to point the finger at Sutton.
Of course, it's not really fair to blame it all on Sutton given the rash of injuries the Chiefs had in 2018, including maladies suffered by safety Eric Berry and edge rusher Dee Ford. The team is also probably looking to maintain some continuity after losing offensive coordinator Matt Nagy to the Bears.
Photo courtesy of USA Today Sports Images.