Chris Godwin put together one of 2019's top breakout seasons and represented a key selling point for Tom Brady. Now, the Buccaneers would like to extend their third-round receiver find.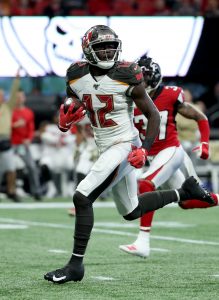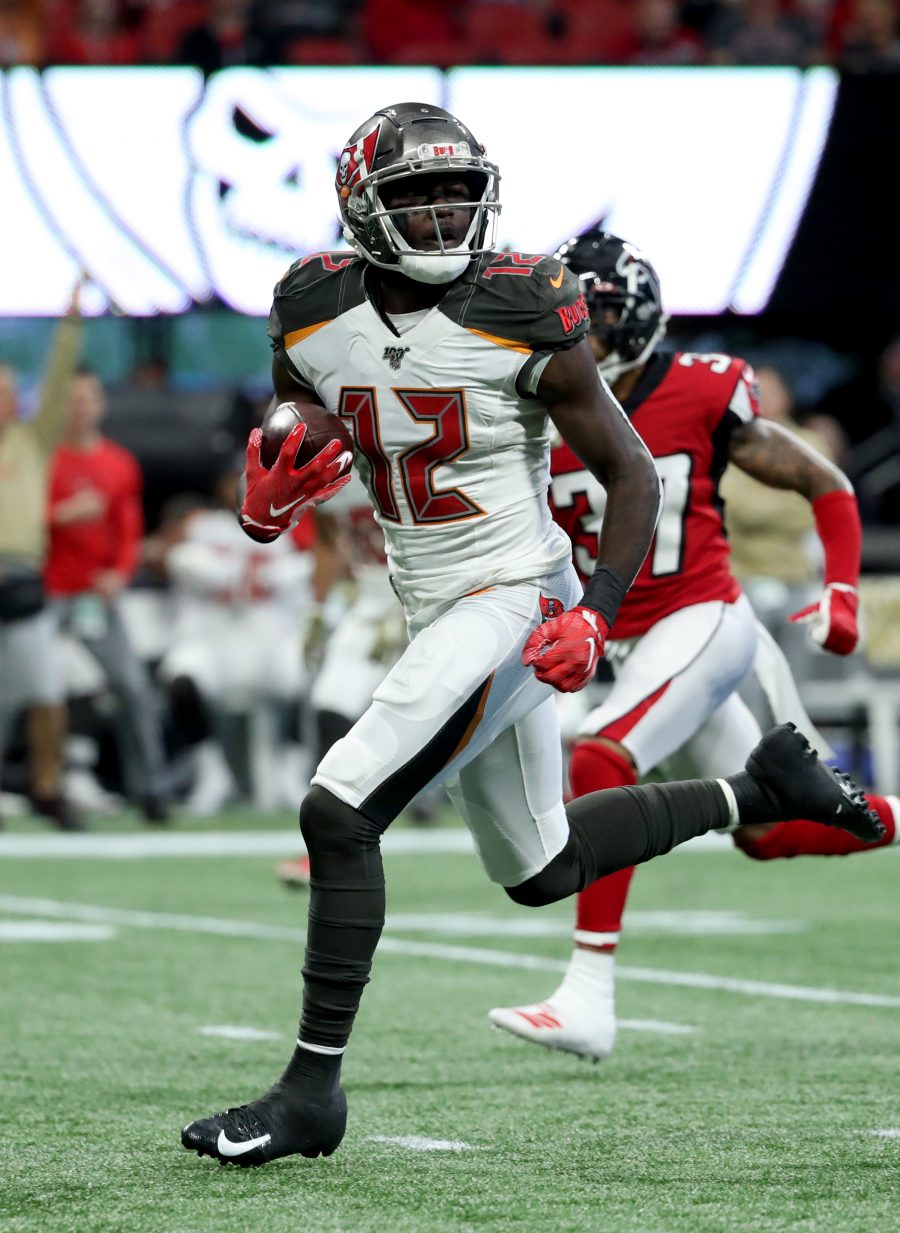 Tampa Bay is planning to discuss a long-term contract for Godwin, who is entering the final season of rookie deal.
"First of all, we love Chris. Everybody and anybody in the organization can tell you that Chris is a huge piece of this team and and Chris is an impact player at the position," Bucs GM Jason Licht said Wednesday (via the Tampa Bay Times). "I've personally told Chris we want him to be here long-term and be a Buccaneer for life.
"In terms of when that happens? I can't tell you right now when those talks will officially begin. But I do know that he is in our plans for the long-term."
No negotiations have begun, however, Licht added. Prior to the start of this year's free agency period, a Godwin re-up was not believed to be a front-burner item. But now that the Bucs have taken care of key 2020 UFAs and signed Brady, a Godwin deal likely resides as a higher priority.
Godwin is set to earn $2.33MM in 2020. That is up considerably from his $875K 2019 salary, but Godwin's 1,333-yard season (in 14 games) elevated his value far beyond that price. Godwin showed considerable promise in 2018, totaling 842 yards on a Bucs team that still employed DeSean Jackson. After the Bucs traded Jackson last offseason, Godwin broke through and made his first Pro Bowl.
The Bucs have Mike Evans attached to a $16.5MM-per-year deal. With Brady in the fold, it certainly would point to the team extending Godwin's deal beyond this year.
Photo courtesy of USA Today Sports Images.