Former Redskins tight end Fred Davis hasn't played in the NFL in years, but that's not stopping him from chasing his goal of a return to professional football. Late last week, Davis participated in the XFL's summer showcase with an eye on joining the upstart league and, ultimately, getting back on the NFL radar.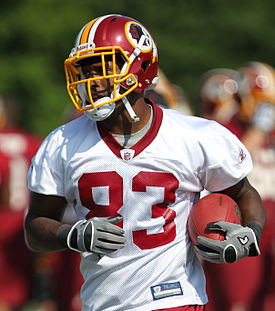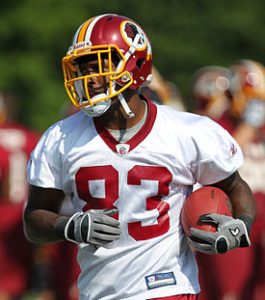 "For me, that's what it's really about — having the chance to still be able to play the game you love to play, that you've played for a long time," Davis said. "Even though you take a break off, it doesn't mean you can't play it now."
Davis, the Redskins' offensive player of the year in 2011, hasn't played in a game since he violated the NFL's substance-abuse policy in 2014. The former second-round draft pick says that he has stuck to a training regimen since being pushed out of football and is hopeful that he'll get an opportunity to prove himself once more.
Prior to 2014, Davis spent six seasons in Washington and caught 162 passes and 13 touchdowns. His best year came in 2011, when he amassed 59 receptions and 796 yards. Davis was reinstated in time for the 2015 season and hooked on with the Patriots, but he was released by New England in June.
Now 33, Davis has a short window to stage his comeback.
Photo courtesy of USA Today Sports Images.