It's no secret: The Eagles and Zach Ertz could be headed for a divorce. Still, GM Howie Roseman says that he'll need the right offer in order to part ways with the star tight end.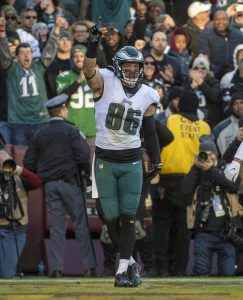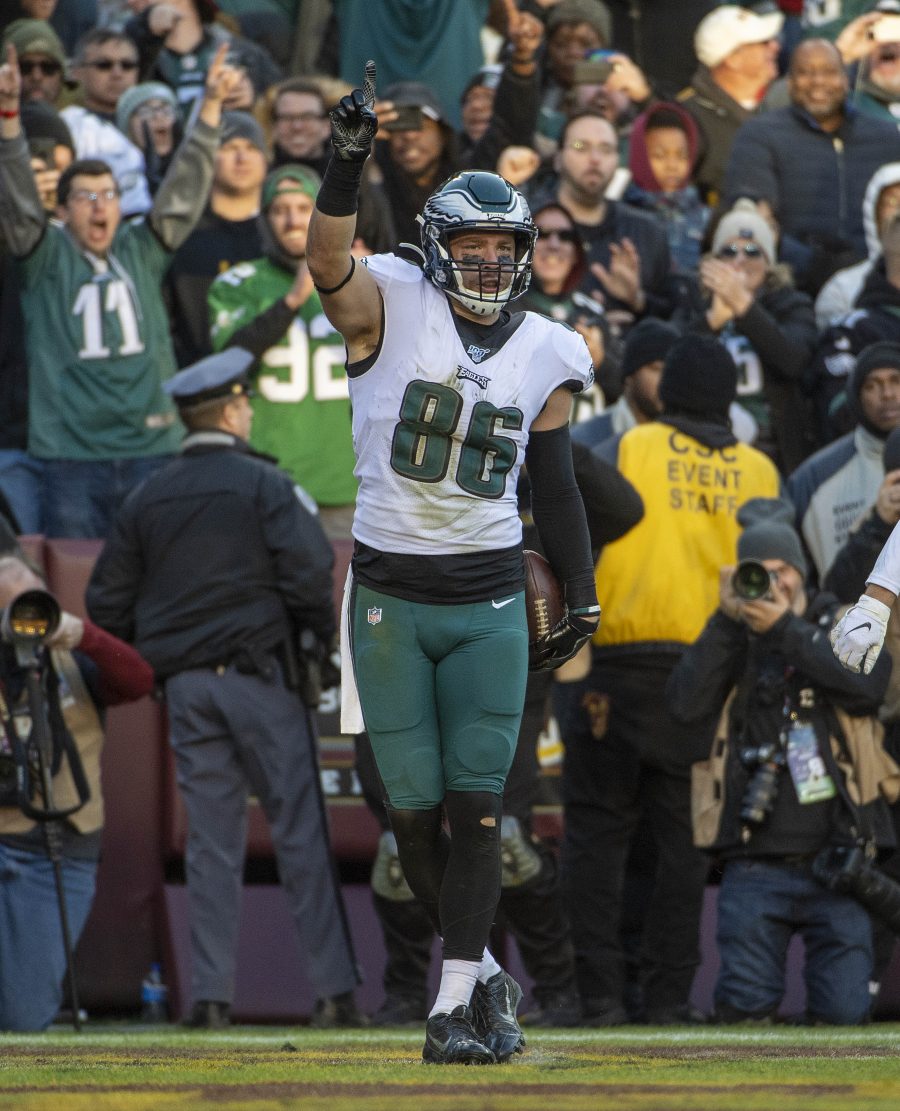 "For us to trade any player, it's gotta make sense for both sides," Roseman said (Twitter link via NFL.com's Mike Garafolo). "None of us had the year we wanted to have last year, but that doesn't define us. We know who he is on and off the field and we value that."
The Eagles have granted Ertz permission to seek trades and several teams have spoken with the Birds in recent days. Roseman is reportedly looking for a seeking a third or fourth-round pick — so far, they haven't gotten any takers.
Ertz, 30, has one year left on his contract with an $8.25MM salary and $12.4MM cap hit. Trading or cutting him would save $5MM with $8MM in dead money. The Eagles don't have a ton of leverage: Ertz is coming off his worst season as a pro and their dirty laundry has been aired out for all to read. Therefore, contenders are willing to stay patient with the chance of landing the 2019 Pro Bowler — without giving up any draft picks.
Photo courtesy of USA Today Sports Images.