The Ravens' 2015 campaign was ruined by injury and under-performance as marquee players like Terrell Suggs, Joe Flacco, and Steve Smith saw their seasons cut short by injury while others like Jimmy Smith and C.J. Mosley failed to live up to expectations. Indeed, if Baltimore is competitive in 2016, it will be as much as a result of its ability to stay healthy as anything else.
But the team did make efforts to address its beleaguered secondary and add some much-needed youth and athleticism to its pass rush, and Flacco, who has never been had an elite group of offensive weapons, could be working with his best collection of talent to date. The AFC North again looks as if it will again be one of the toughest divisions in the league in 2016, so Baltimore will need to make the most out of that talent to keep pace with the Steelers and Bengals.
Notable signings: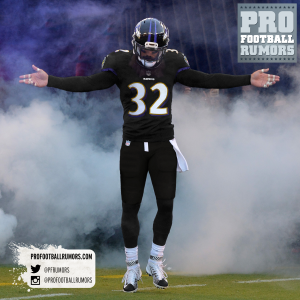 The Ravens made a rare foray into the deep end of the free agent waters this year, and they came away with one of the biggest catches in safety Eric Weddle. Weddle instantly provides credibility and stability to a secondary that sorely needs it, and his presence alone should give the unit a major boost. The team will also move Lardarius Webb from cornerback to safety on a permanent basis, a transition that should suit the veteran's skill-set fairly well. As long as both players can stay healthy, a Weddle/Webb safety tandem certainly looks as if it will be a significant upgrade over last year's primary duo of Kendrick Lewis and Will Hill.
But even if the Ravens' safety performance is markedly improved, their cornerback prognosis is still questionable. Jimmy Smith, whose 2014 season was cut short by a Lisfranc injury, still appeared to be ailing in 2015, as he was beaten deep on numerous occasions and was rated by Pro Football Focus' advanced metrics (subscription required) as the 77th-best corner out of 111 eligible players. While Shareece Wright was a pleasant surprise and was rewarded for his strong 2015 campaign with a new three-year contract in March, it is not as if he has an especially illustrious track record, and it is difficult to predict whether his 2015 success will carry over to 2016.
The team also brought in Jerraud Powers, who is a solid but unspectacular player and who lasted for a surprisingly long time on the market before inking a one-year deal with Baltimore two months after free agency opened. Powers is much better in the slot than he is outside the hash marks, but the Ravens already have several other players who fit the same description in rookie Tavon Young and last-year's free agent acquisition Kyle Arrington. It can never hurt to have too much depth, as the Ravens know all too well, and Arrington is widely considered to be a candidate for release in the coming months, so it would clear up the nickel corner picture a bit if he were to receive his walking papers. In any event, Baltimore will be relying on uncertain talent at the top two spots on its cornerback depth chart, with Jimmy Smith holding down one of those spots and Powers or Wright presumably manning the other. The addition of Weddle will make the rest of the secondary better, but it does not answer all of the questions the Ravens have in the defensive backfield.
Another of the team's major free agent acquisitions was Mike Wallace, who is coming off a disappointing one-year stint in Minnesota. On paper, Wallace's speed and big-play ability–which may have diminished some since his heyday in Pittsburgh but which could still be unlocked in in the right circumstances–look to be a perfect fit with Flacco's cannon arm and penchant for the deep ball. Last season, the Ravens were counting on 2015 first-rounder Breshad Perriman to replace the speed element that the team's offense lost when Torrey Smith took his talents to San Francisco, but Perriman was never able to recover after a knee injury suffered in training camp, and Flacco was left with Steve Smith and a plethora of underwhelming targets. Perriman's health is once again up in the air, but with Wallace and rookie Chris Moore in the picture, Baltimore should be better-equipped to handle Perriman's absence.
The third major free agent acquisition was Ben Watson, who will join a largely uncertain but potentially dynamic crop of tight ends. Watson, who will turn 36 in December, had a terrific year with the Saints in 2015, posting career bests in receptions (74) and receiving yards (825) while matching his career best in touchdowns (six). Dennis Pitta, who missed almost all of the 2013 and 2014 seasons, and who sat out the entire 2015 season, is attempting to come back from his second major hip injury, but given the nature of the injury and the amount of time he has spent on the shelf, it is difficult to say whether he will even crack the team's roster, let alone return to his pre-2013 level of performance. Third-year player Crockett Gillmore and second-year Maxx Williams have shown flashes in their young careers, and both have a fair amount of upside (particularly Williams, the consensus top tight end in the 2015 draft), but they are still unproven as pass catchers. If nothing else, Watson is a reliable starter, and if Pitta can stay healthy and Gillmore and Williams continue to make strides, the Ravens will be forced to keep four tight ends on the roster for the first time in recent history. And that could be a good thing considering the fact that offensive coordinator Marc Trestman loves getting the ball to his tight ends and the age/question marks at wide receiver.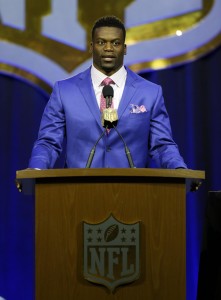 Justin Tucker, meanwhile, signed his franchise tender and could still sign a long-term deal prior to the July 15 deadline, a deal that would most likely make him the highest-paid kicker in the league. He suffered something of a regression in 2015, posting a career-worst field goal percentage of 82.5%, but of his seven misses, six were from 50 yards and beyond, so it's not as if he has suddenly lost his touch. Even if the two sides do not reach an agreement on a multi-year contract prior to July 15, Tucker will almost certainly remain in Baltimore for the foreseeable future.
Continue reading about the Ravens' offseason…
Notable losses: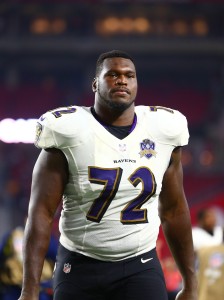 Oakland handed Kelechi Osemele a five-year contract worth up to $60MM during the early days of free agency, heady territory for a player who has manned left guard for the majority of his career and who will likely remain at left guard with the Raiders with Donald Penn at left tackle. But Osemele has established himself as one of the better guards in the league and played well enough at left tackle at the end of 2015 to suggest that he could shift to the outside if necessary, so his loss is certainly a major blow. Now that both he and Eugene Monroe are out of the picture, Baltimore will be relying upon a rookie at left tackle (Ronnie Stanley), and a rookie (Alex Lewis) or similarly-inexperienced player (John Urschel or Ryan Jensen) at left guard (unless newly-acquired Vlad Ducasse wins the starting job, in which case something has gone terribly wrong).
Monroe's release was one of the most-discussed transactions in recent weeks, which speaks more to the lack of newsworthy items to report at this time of the year than the impact that his absence will make. After all, since signing a five-year $37.5MM deal with the Ravens in 2014, Monroe has appeared in just 17 games, which forced the Ravens to turn to former UDFA James Hurst as their primary left tackle in his stead. While Monroe still has considerable talent, and is young enough to realize that talent, questions about his toughness emerged from within the Baltimore locker room, and he has been mediocre at best even when he has seen the field in the past two seasons.
Still, given that the Ravens did not really need the salary cap space they created by releasing Monroe at this point in the year, and given the inexperience of the projected starters on the left side of the line, it is a bit curious that the Ravens would not keep him around to compete with Stanley and to serve as a viable and experienced backup if nothing else. As such, many have speculated that the release was at least partially motivated by Monroe's highly public campaign to have marijuana removed from the NFL's list of banned substances so that players could use it as a potentially safer alternative to the addictive opioids that league physicians generally prescribe. However, team owner Steve Bisciotti publicly lauded Monroe for his articulate and well-researched advocacy, and when considering the above-referenced locker rooms concerns, the disappointing on-field performance, and the fact that Monroe publicly attacked the team on Twitter while he was still a member of the organization, it becomes easier to believe head coach John Harbaugh's assertion that Monroe was let go for purely football reasons. Nonetheless, should Stanley and/or whoever wins the starting left guard job struggle, the decision will be an easy one to second guess.
Daryl Smith started each of the Ravens' 50 regular season and playoff contests since joining the club prior to the 2013 campaign, and he immediately proved himself a savvy field general capable of carrying Ray Lewis' mantle after Lewis retired at the end of the 2012 season. Smith, though, was more than a veteran leader in his first two years in purple-and-black; he was a good-to-excellent defender against both the pass and the run, and he showed surprising range for a player on the wrong side of 30 who was on the field for almost all of his team's defensive snaps from the time he entered the league in 2004.
But Smith dropped off a bit in 2015, looking noticeably slower and ranking 71st out of 97 qualified linebackers per Pro Football Focus. The Ravens therefore released him and created $2.625MM of cap room in the process. However, Baltimore did not seek an obvious replacement, either in free agency or the draft. Although the team has expressed some interest in lining up second-round draft choice Kamalei Correa at inside linebacker from time to time, at this point it looks as though Correa will be most valuable as a pass rusher from an outside linebacker position. Zach Orr, who was a UDFA in 2014, saw increased playing time at inside linebacker down the stretch in 2015, and he looked fairly capable, but it remains to be seen whether he can make the jump from standout special-teamer to full-time starter. Albert McClellan, whom the team re-signed earlier this offseason, has proven to be a better special teams player than linebacker, and Arthur Brown, whose pedigree as a former second-round pick (with arguable first-round talent) would appear to make him the favorite over Orr and McClellan, has been one of the Ravens' great mysteries of the past three seasons. Brown certainly looked like a rookie when he saw the field as a middle linebacker in 2013, but he also did nothing to make one think that he would never make it in the league. And yet, he has apparently never done enough on the practice field to earn Harbaugh's trust, and he enters the final year of his rookie deal having never started a single game. 2016 represents his best chance to finally prove himself, but it remains to be seen whether he will even get a look with the first-team defense in training camp.
Courtney Upshaw's departure is a little less significant than Smith's. Although he had been a strong edge setter, Upshaw never developed into much of a pass rusher, and the Ravens justifiably believe that last year's fourth-round selection, Za'Darius Smith, can replicate Upshaw's performance against the run while offering a higher ceiling as a pass rusher.
Trades:
The Ravens had the chance to perhaps address their need at inside linebacker and nab the free-falling Myles Jack with the 36th pick in this year's draft, but instead they traded down not once but twice in the second round and netted two mid-round picks in the process, which we discuss in more detail below.
Draft picks:
The Ravens will be relying on many of their rookies to make an immediate impact. Stanley, as stated above, is the team's projected starter at left tackle with Monroe out of the picture, and the Ravens are hoping that their decision to pass on Laremy Tunsil in favor of Stanley will not come back to haunt them. Stanley has the maturity that many believe Tunsil lacks, and he is a highly-polished pass protector who significantly improved his run-blocking skills during his final year at Notre Dame. The only real knock on Stanley's game is his core strength, which is a concern that can be easily remedied. The fact that the Ravens felt good enough about Stanley that they were perfectly comfortable in releasing Monroe is a testament to Stanley's talent and work ethic.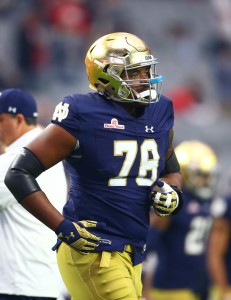 Correa and Bronson Kaufusi should both get considerable burn in the front seven rotation. Both are athletic, high-motor types that the Ravens hope can take some pressure off of Suggs and Elvis Dumervil. Matt Judon, a small-school wonder, certainly has all the raw physical tools of an elite pass rusher, and Baltimore hopes that he, too, can be groomed into a force off the edge. The diminutive Young should see a fair amount of early playing time at nickel, while Moore's abilities as a downfield threat should mesh well with Flacco's big arm. If Perriman cannot stay healthy, Moore could actually play himself into a significant role in Baltimore's offense.
Kenneth Dixon and Keenan Reynolds are two of the more interesting prospects in the Ravens' draft class. Reynolds, the former Navy triple-option quarterback who is attempting to transition to wide receiver, is the all-time NCAA leader in total career touchdowns (91), while Dixon is right behind him in second place with 88 career scores. The Ravens, without a true return specialist on the roster, is also giving Reynolds ample opportunity to prove himself in that regard. Although his performance as a slot receiver in training camp and the preseason will likely dictate whether he makes the club, his progress as a returner and his abilities as a ball-carrier will also impact that decision.
Dixon, widely considered one of the steals of the draft, will likely make the team as the No. 3 tailback behind Justin Forsett and  Buck Allen, but Dixon could easily move up the depth chart in a hurry. He shouldered a heavy workload in college, so he may not age particularly well, but he is explosive, and even though his Louisiana Tech offense was designed to get him the ball in space more than he can reasonably anticipate at the professional level, his uncanny ability to evade tacklers will serve him well regardless of what system he plays in. He should see immediate action as a change-of-pace back and as a receiver out of the backfield.
Willie Henry may develop into a nice rotational piece on the defensive line, Alex Lewis has shown promise either as a guard or right tackle, and Maurice Canady, while very raw, turned in a strong performance during offseason practices and has a better chance than most sixth-rounders to land on the roster because of the Ravens' question marks at cornerback.
Extensions and Restructures:
When Flacco signed his six-year, $120.6MM deal about a month after his 2012 playoff heroics culminated in a Super Bowl championship, everyone knew that the contract would be revisited after three seasons. After all, his 2016 cap hit was projected to be a staggering $28.55MM, and that number was set to increase to $31MM+ in 2017. By signing Flacco to a three-year extension this year, the Ravens were able to reduce his cap hits for the duration of his deal to numbers that are more palatable relative to the ever-increasing salary cap.
The subject of whether or not Flacco is "elite" has morphed into a running joke over the past few seasons, and he certainly does not put up counting stats that would make one think his contract should be as lucrative as it is. However, while it is generally true that quarterback wins, much like pitcher wins in baseball, are a largely meaningless statistic, it is impossible to overstate how much Flacco has meant to the Ravens. Despite the above-referenced lack of top-tier talent that the Ravens usually boast on the offensive side of the ball, and despite Harbaugh's preference for a "grind-it-out" style of play, Flacco continues to find ways to win, putting the team on his back one week and doing just enough to scratch out a victory the next. He is prone to the occasional poor game, and he can make some head-scratching decisions from time to time, but he has done nothing but deliver for his club since 2008 while slowly evolving into the undisputed face of the franchise, and he has been appropriately rewarded for that.
The Ravens were flirting with the cap ceiling earlier this year, and to help create enough space to conduct their offseason business, they restructured the Jimmy Smith and Marshal Yanda contracts that both players had just signed in 2015. Along with the Flacco extension and Arrington pay cut, Baltimore was able to create a much-needed $15MM in breathing room. Of course, the club may need to address the Smith contract as soon as next season, because by restructuring his deal, the Ravens increased his future cap charges to $12.6MM (2017), $13.1MM (2018), and $13.6MM (2019). While that might be acceptable for a top-flight corner, it is much too rich if Smith cannot improve on his 2015 season and reestablish his prior level of performance.
Yanda's contract, which he signed in October, was an ideal candidate for restructuring, since his 2016 salary was already fully-guaranteed and converting a chunk of it to a signing bonus allowed the veteran guard to get that money up front while spreading it over the next four years for cap purposes, all without adding any additional guaranteed money to the Ravens' tab (though Yanda's cap hit did increase by about $1.3MM over the next four seasons).
Arrington, who is on the roster bubble anyway, had no choice but to accept a pay cut, and the same goes for Pitta, although Pitta's new deal could look like a bargain if he can remain healthy. Again, that is a very big "if," but the Ravens' $1MM gamble is a worthwhile low-risk, high-reward proposition.
Other:
The addition of Leslie Frazier is an intriguing one. As noted previously, the Ravens' secondary is a major concern even with the addition of Weddle, and there is reason to believe that Frazier's background and experience could help get the most out of that unit. Matt Elam, who was selected in the same draft as Arthur Brown–which at least partially explains why the Ravens have missed the playoffs in two of the past three seasons–suffered a torn bicep in training camp last year and missed the entire 2015 season as a result. As someone who has looked like anything but a first-rounder when on the field, Elam may not even crack the 53-man roster this season, so it was an easy decision for the Ravens to decline his fifth-year option.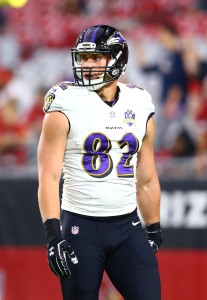 The suspensions of Nick Boyle and Darren Waller are doubtlessly frustrating for the coaching staff, but as they currently projects as the Nos. 5 and 6 tight ends on the depth chart, their absence should not be especially damaging. Waller, the former Georgia Tech wide receiver who also served as a wideout during his first year as a pro, has been attempting to make the transition to tight end this year. It is a worthwhile experiment, as he has ideal size and athleticism for the job, but because of Baltimore's current tight end depth, the odds were stacked against him even before the suspension (despite his prowess as a special teams contributor). Boyle, meanwhile, has already been popped for PEDs twice since entering the league last year, and unless the team's tight ends are victimized by a plague of some sort–which is a distinct possibility–it is difficult to envision a spot for Boyle upon his return.
The passing of cornerback Tray Walker was one of the saddest stories of the offseason. Walker, a fourth-round pick last season out of Texas Southern, was a raw prospect who tantalized the Ravens with his size and athletic ability and who basically redshirted the 2015 season. However, given the state of the team's cornerback situation, he would have had a real chance to earn some playing time with a solid training camp. But Walker was involved in an accident in March, when his dirt bike collided with a Ford Escape, and he sustained serious head injuries as a result. He ultimately succumbed to those injuries one day later at age 23.
Top 10 cap hits for 2016:
The Ravens ended the 2015 season with a whopping 20 players on injured reserve, including eight Week 1 starters. That would be enough to derail any team, regardless of that team's depth, but the fact is that Baltimore simply did not have a great deal of depth to rely upon anyway. The secondary was a nightmare, the receiving corps behind Steve Smith was not much better, and Dumervil was much less effective without running mate Suggs, who went down in Week 1 and whose absence triggered a sickening domino effect on the rest of the team's pass rushers. Baltimore, to its credit, strayed a bit from its usual organizational philosophy in making a few major free agent signings–though none of those signings will handicap the team financially if they don't work out–while also prioritizing speed and athleticism in the draft over the old-school maulers. Whether it's enough for the Ravens to return to the playoffs remains to be seen, but with 19 players landing on IR in 2014 and another 20 in 2015, the team is due for a little good luck. Even with all of those injuries, nine of the Ravens' 11 losses were one-possession affairs, and the two blowouts they suffered came with the inestimable Jimmy Clausen under center. With an improved roster and a few more breaks, it is not difficult to see Baltimore as a playoff team in 2016.
Information from Over the Cap, Spotrac, and Roster Resource was used in the creation of this post. Photos courtesy of USA Today Sports Images.
Follow @PFRumors