The 2016 NFL trade deadline is just hours away. This is the last chance of the season for contending teams to deal for a key piece for the playoff push and final opportunity for rebuilding clubs to make a future-minded deal. This year, there are a number of players who have been mentioned in trade rumors that could be changing jerseys between now and the 4pm ET/3pm CT deadline.
Naturally, cap room will be as much of a factor for teams as their positional needs. As Albert Breer of The MMQB (Twitter links) outlines, some teams have a great deal of space to work with while others have very little. The Browns, 49ers, Jaguars, and Titans all have enough cap space to acquire just about any contract. The Chargers, Rams, and Vikings, meanwhile, all have less than $1MM of room to work with.
Historically, the NFL trade deadline hasn't brought a ton of action, but yesterday we saw a surprise blockbuster go down when the Patriots traded linebacker Jamie Collins to the Browns. We just might be in store for more major news today.
Here's a rundown of the big names that have been mentioned in trade rumors over the past couple of weeks: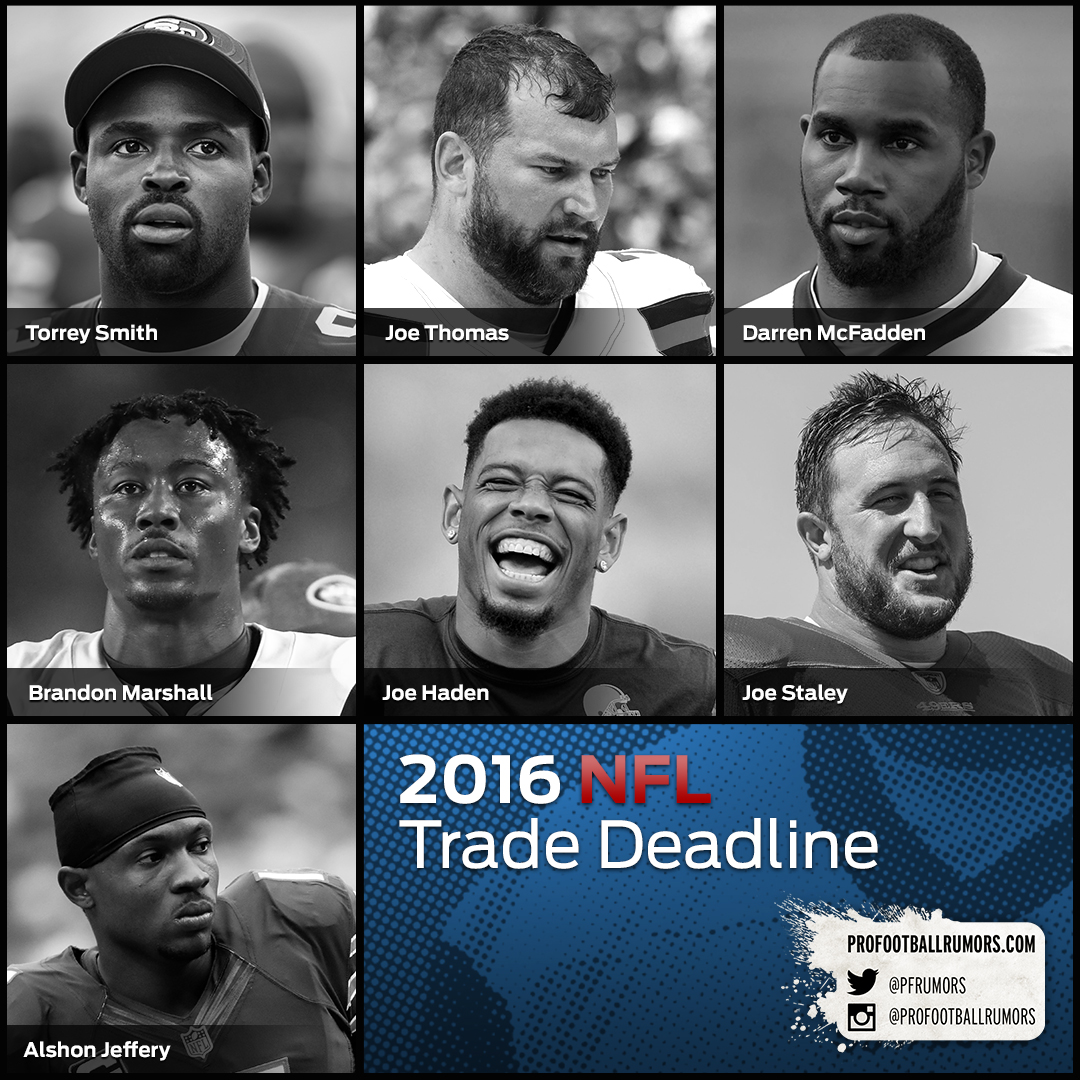 Browns OT Joe Thomas: Thomas, a lifelong member of the Browns, has made it clear that he does not want to be traded. Coach Hue Jackson flatly said that the tackle would not be dealt between now and the deadline. Still, rival GMs aren't so sure that top exec Sashi Brown won't pull the trigger on a deal anyway.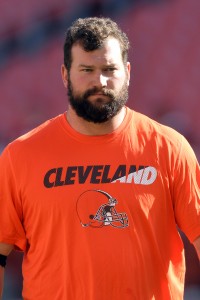 The Browns remain winless and it only makes sense that the team would explore dealing Thomas for draft considerations. However, the Browns already have quite a stockpile and they even drew from that surplus yesterday to acquire linebacker Jamie Collins from the Patriots. All month long, there has been talk of Cleveland selling off its parts with an eye on 2017 and beyond. Now, one has to wonder if A. they are still inclined to sell and B. they could even look to acquire name players this afternoon.
The Giants have expressed interest in Thomas, but they get the impression that Cleveland is going to hold on to him. The Vikings, Colts, Seahawks, Cardinals, Broncos, and Patriots could also use some help up front, but it's not clear which of those clubs have reached out. Previous reports have indicated that the Browns were seeking a second-round choice for the veteran, but teams might have to sweeten the pot further if they are truly leaning towards keeping him.
Browns CB Joe Haden: Teams are reportedly scouting Haden in advance of the deadline. Once regarded as one of the league's best young corners, Haden has been slowed by injuries in recent years. Any team that would take on Haden and his considerable salary wants to know exactly where he stands with his ankle, hamstring, and other assorted maladies.
At the midway point of the season, Pro Football Focus has Haden ranked as the 29th best corner in the NFL. That indicates Haden is an above-average starter, but not an elite player at the position. Haden is in year two of his five-year, $67.5MM extension and a cornerback-needy team like the Dolphins could explore a deal. But, as with Thomas, it's not clear if the Browns are willing to sell. Haden is under contract through 2019 and won't turn 28 until April. There's not much he can do for the Browns in 2016, but he could still be a vital piece going forward.
In related news, the Browns are reportedly open to trading fellow corner Tramon Williams. The Packers are thin at cornerback and a reunion would make a lot of sense.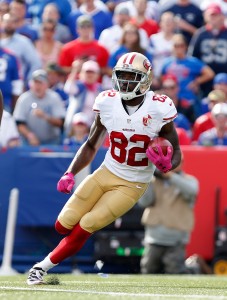 49ers WR Torrey Smith: The Eagles have major issues at wide receiver and they have reportedly reached out to the 49ers to discuss Torrey Smith. For the record, the Eagles claim they're not pursuing a trade for a receiver and one report indicated that the Niners aren't shopping anyone. But, the Eagles' receiver issues are very real and the 1-6 49ers surely have to be thinking about trades.
Smith is in the midst of a five-year, $40MM deal with $22MM guaranteed. So far, he hasn't really wowed anyone in San Francisco and this could be their best opportunity to bail on that contract, if they are so inclined. At the same time, it's hard to expect much out of Smith this season when considering SF's offensive struggles and turbulence under center. This is a situation to keep an eye on, but Smith might not be going anywhere.
49ers OT Joe Staley: Staley, predictably, has a similar potential market to Thomas. And, just like Thomas, his team has denied the trade rumors surrounding him.
Reportedly, San Francisco wants a first-round pick in exchange for the five-time Pro Bowler. Staley, 32, is signed through the 2019 season. This season, he has a $5.4MM base salary but that climbs to $8.25MM in 2017. In the final two years of the deal, Staley's base drops back down to $4.8MM in each season.
Pro Football Focus has Staley in a four-way tie at No. 22 in their current rankings for this season. Clearly, the 32-year-old is still a starting-caliber player and he could still be worthwhile at his salaries over the next three years. San Francisco could benefit from turning Staley into a 2017 draft choice, but they could also elect to hang on to the experienced veteran to anchor their line beyond this season.
Bears WR Alshon Jeffery: Speaking of wide receivers, Alshon Jeffery's name has come up quite a bit in recent weeks. The latest word is that the Bears are not expected to trade him, but it stands to reason that the Bears will at least listen to offers.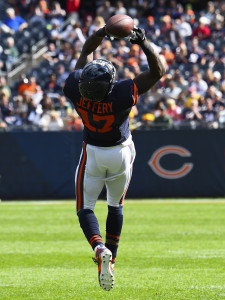 Jeffery is currently playing on the franchise tender and the Bears are unlikely to use the tender for a second time at an increased rate. Meanwhile, if they want to retain him on a long-term deal, they'll have to pay him as much (or more than) stars like Julio Jones, Demaryius Thomas, and Dez Bryant. Our sense is that Jeffery will not be changing uniforms today, but GM Ryan Pace's phone line will be open.
Cowboys RB Darren McFadden: At one time, Darren McFadden was expected to be the franchise face of the Raiders. A few years later, McFadden is in Dallas and still waiting to make his 2016 debut. The running back had surgery on his broken elbow this offseason and is currently on the NFI list. Dallas is willing to trade the veteran, but they're reportedly going to want something of value in return.
The Cowboys don't have a clear need for McFadden right now as rookie Ezekiel Elliott continues to thrive and former Redskins notable Alfred Morris stands as the No. 2 running back on the depth chart. However, as the league investigates the domestic abuse accusations levied against Elliott, the Cowboys may want to hang on to McFadden for depth. In theory, teams like the Packers, Chiefs, and Dolphins could have interest in McFadden, but we have yet to hear about specific clubs who are after the 29-year-old.
Jets WR Brandon Marshall: After a disastrous 1-5 start, trade speculation immediately began swirling around the Jets. That trade talk naturally included 32-year-old Brandon Marshall, one of the most talented wide receivers in the league. Now at 3-5, the Jets aren't entirely out of the playoff picture (though a playoff berth is still unlikely) and Marshall says that he wants to stay put.
"I love the ownership," Marshall said. "I'm about to say the opposite of what Ryan Fitzpatrick said. I love my coaches. I love my teammates. To be honest, I like [the media], which is tough. I really do. I want to finish what we started here. We're not out of it. We're going to continue to fight, rally the troops, and get this team on the right track."
Any team that acquired Marshall would be responsible for the balance of his 2016 $9.5MM base salary, and then would effectively have an option for the 2017 campaign. Marshall is under contract for $7.5MM next season, but a club wouldn't incur any dead money by releasing him. The Eagles would be a logical landing spot for the 6'4″ receiver but it's not clear whether they have reached out to Gang Green.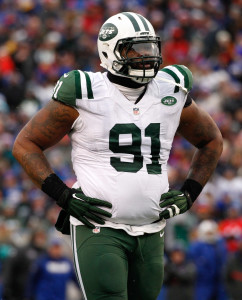 Jets DL Sheldon Richardson: The Jets have received trade interest in Richardson, but at least one source tells Kimberley A. Martin of Newsday that he is unlikely to moved. "He is a two-strike guy, so [the Jets] won't get what they want," the source told Martin, referencing Richardson's suspensions).
Richardson is under contract through 2017 and there's no guarantee that the Jets will hang on to him beyond that. Already, the Jets are pretty loaded on the defensive line thanks to second-year standout Leonard Williams and the recently extended Muhammad Wilkerson. Still, a team will have to mean the Jets' asking price in order to pry away Richardson, a player who has demonstrated that he can be an elite defensive end. Given his off-the-field issues, teams might be wary of giving up too much for him.
The Cowboys have reportedly discussed Richardson with the Jets, though their level of interest is not exactly clear at this time. The latest word is that the Jets are actually shopping Richardson.
Photos courtesy of PFR on Instagram and USA Today Sports Images.
Follow @PFRumors