In advance of March 9, the start of free agency in the NFL, Pro Football Rumors will detail each team's three most glaring roster issues. We'll continue this year's series with the Pittsburgh Steelers, who won the AFC North with an 11-5 record before falling to the Patriots in the AFC Championship Game.
Pending Free Agents:
Top 10 Cap Hits for 2017:
Other:
Three Needs:
1. Bring in a new linebacker: The Steelers have a history of developing linebackers, but the two of club's past three first-round selections at the position haven't exactly panned out (thus far, at least). Jarvis Jones has been the most obvious failure, as the former 17th overall pick has managed only six sacks over four seasons in Pittsburgh. "Failure" might be too strong a word, as Jones is a capable run defender who probably ranks as an average NFL linebacker. But he's not the type of edge presence the Steelers were hoping to land with a first-round pick.
Bud Dupree, meanwhile, was chosen two years after Jones, and offered a much different collegiate profile, boasting more natural athleticism but less statistical production. He's been a bit more productive than Jones during his two years with the Steelers (8.5 sacks from 2015-16), but Dupree has earned far worse marks from Pro Football Focus, grading poorly against both the run and pass. Still only 24 years old, however, Dupree showed marked improvement from Year 1 to Year 2, and should see his snap percentage increase in 2017.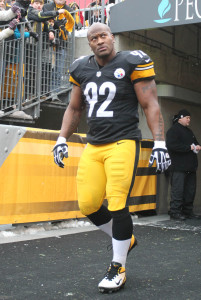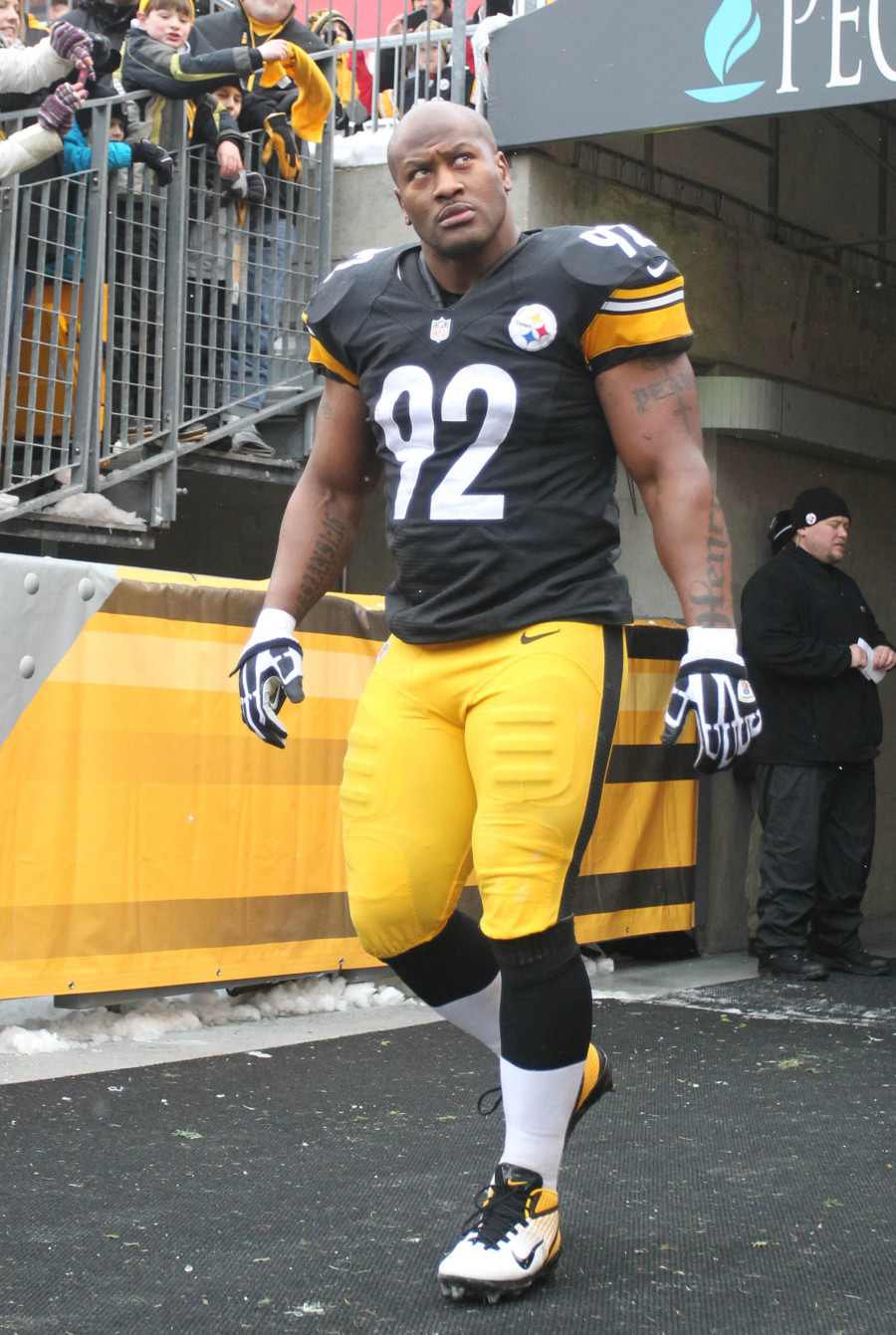 Jones is a pending free agent and not expected back, but the same can't be said for fellow free agents James Harrison and Lawrence Timmons, each of whom Pittsburgh is working to re-sign. Harrison is the more likely to return, and it could be a matter of time until the veteran pass rusher formally inks a new deal with the Steelers. General manager Kevin Colbert wants to bring Timmons back into the fold, as well, but admitted the 30-year-old could find better offers on the open market.
If Timmons departs, Pittsburgh could need to find a new inside linebacker to play next to Pro Bowler Ryan Shazier. The club would have at least one internal candidate to fill that role, as Vince Williams put up a decent showing in 2016 on roughly a quarter of the Steelers' defensive snaps. While Pittsburgh likely won't invest financial resources to bring in a free agent inside 'backer (unless it's someone who can contribute on special teams like Jon Bostic or Audie Cole), a mid-round draft pick on the position isn't out of the question. LSU's Kendell Beckwith, Wake Forest's Marquel Lee, or Michigan's Ben Gedeon could interest the Steelers on Day 2 or 3.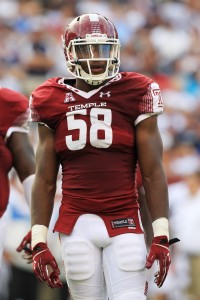 While adding an inside linebacker could be an area of focus, bringing in a new edge rusher should be a much higher priority for Pittsburgh this offseason. Indeed, targeting an outside linebacker at pick No. 30 will be a consideration for the Steelers, and perhaps even considered a likely proposition. Nearly every industry mock draft has sent a pass rusher to Pittsburgh, and both Mel Kiper Jr. of ESPN.com and Daniel Jeremiah of NFL.com agree Temple's Haason Reddick, who put up 9.5 sacks and 22.5 tackles for loss last year, would be a logical fit. Takkarist McKinley (UCLA), Carl Lawson (Auburn), Charles Harris (Missouri), and Tim Williams (Alabama) are among the other prospects that could intrigue Pittsburgh at the end of Round 1.
Free agent pass rushers may also interest the Steelers, although the club is highly unlikely to spend extravagantly to lure a top-notch edge defender such as Melvin Ingram or even Jabaal Sheard — it's simply not the club's style. However, Pittsburgh should go bargain-hunting and find another veteran to play alongside Harrison, especially if it doesn't find what it's looking for in the draft. Erik Walden and Alex Okafor could make sense on short-term contracts, while longtime NFL pass rusher DeMarcus Ware would also look good in a Steelers uniform.
2. Add depth — or maybe even an elite player — at cornerback: On a macro level, the Steelers' pass defense was above-average in 2016, as the club's secondary finished 12th in DVOA against the pass. Dive a bit deeper into Football Outsider's metrics, however, and it's clear Pittsburgh has a problem: it can't guard No. 1 wide receivers. While the Steelers fared well against secondary wideouts, slot men, and tight ends, they ranked dead last in DVOA against opponents' top pass-catchers.
Pittsburgh has tried to paper over its cornerback problem with trades over the past two years, adding Brandon Boykin and Justin Gilbert in a pair of failed transactions. A fresh stategy needs to be in play in 2017, one that sees the Steelers targeting a high-profile player to fill out their secondary. Pittsburgh has taken this approach before, as the club is usually good for one major free agent signing every offseason.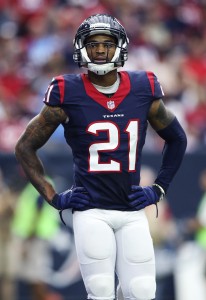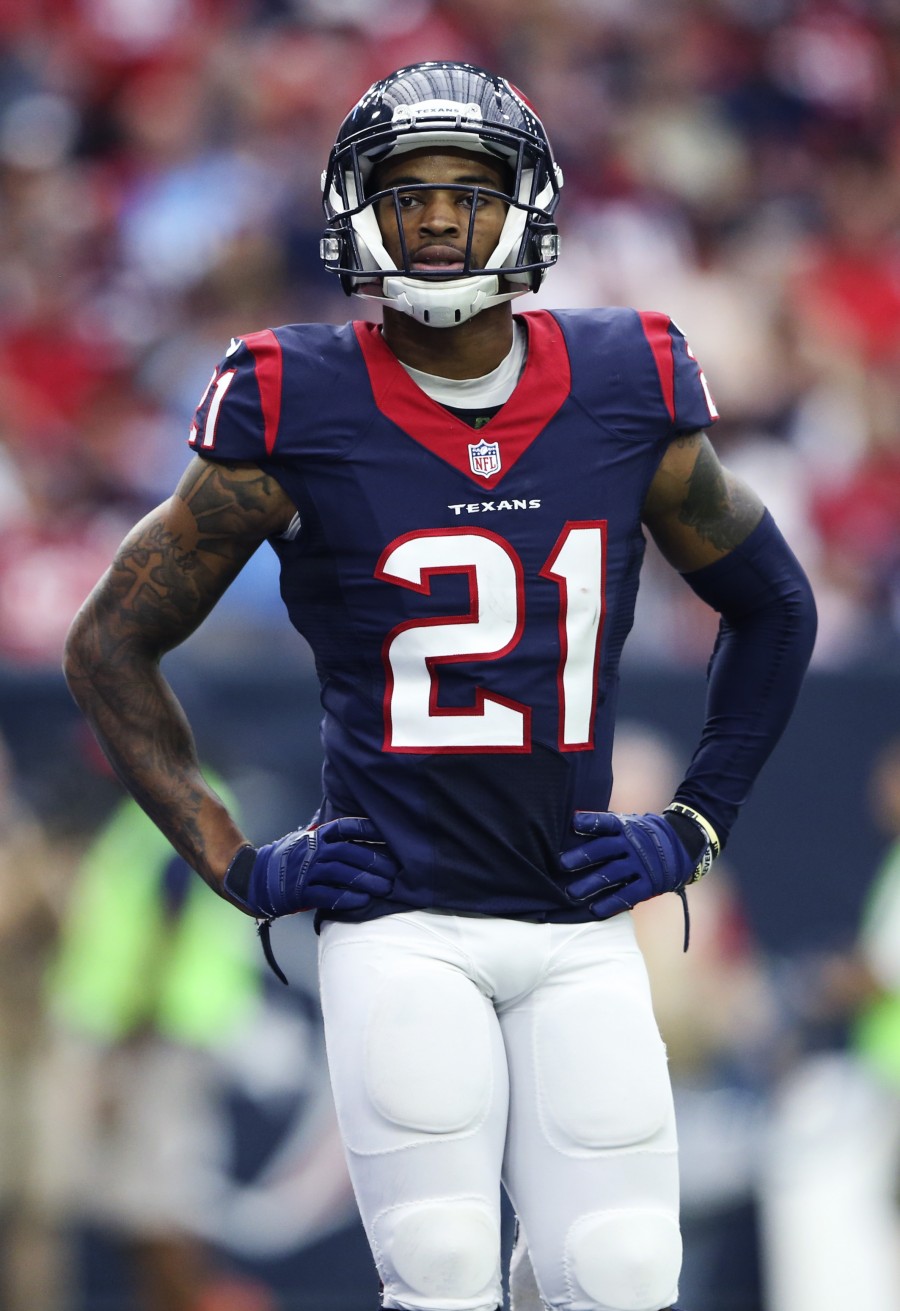 If the Steelers want to go that route, they'll enter a free agent cornerback market that is brimming with options. A.J. Bouye, who was listed at seventh overall on PFR's most recent Free Agent Power Rankings, is the top CB headed for free agency, and at only 25 years old, he's in for a massive payday. Pittsburgh could afford him, but given that Bouye essentially only has a single season of production under his belt, he may not be the rock-solid, shutdown defensive back the Steelers are looking for (though the potential is certainly there).
As such, the Rams' Trumaine Johnson might make for a more suitable target. Fresh off his second consecutive above-average season, the 27-year-old Johnson is a candidate for another franchise tag, though it would cost Los Angeles 120% of his 2016 salary. If he does reach free agency, Johnson figures to target the five-year, $62.5MM his former teammate Janoris Jenkins signed with the Giants last spring. It's an exorbitant price tag, but Johnson would give the Steelers a true No. 1 corner that should elevate their defense to the next level.
If Bouye and Johnson prove too expensive, Stephon Gilmore, Logan Ryan, Dre Kirkpatrick, and Morris Claiborne could instead be on the Steelers' radar. Gilmore is probably the closest thing to an elite defensive back among that group (although he earned the lowest grade from Pro Football Focus in 2016), but he's coming off a down season and may be too much of a risk for Pittsburgh. Ryan, Kirkpatrick, and Claiborne are all more complementary pieces rather than No. 1 corners, but adding high-end depth wouldn't be a bad route for the Steelers to take. A signing of Kirkpatrick, notably, would represent the theft of a division rival's top CB.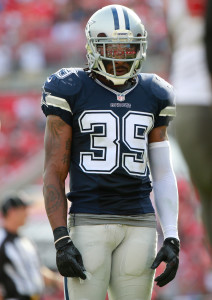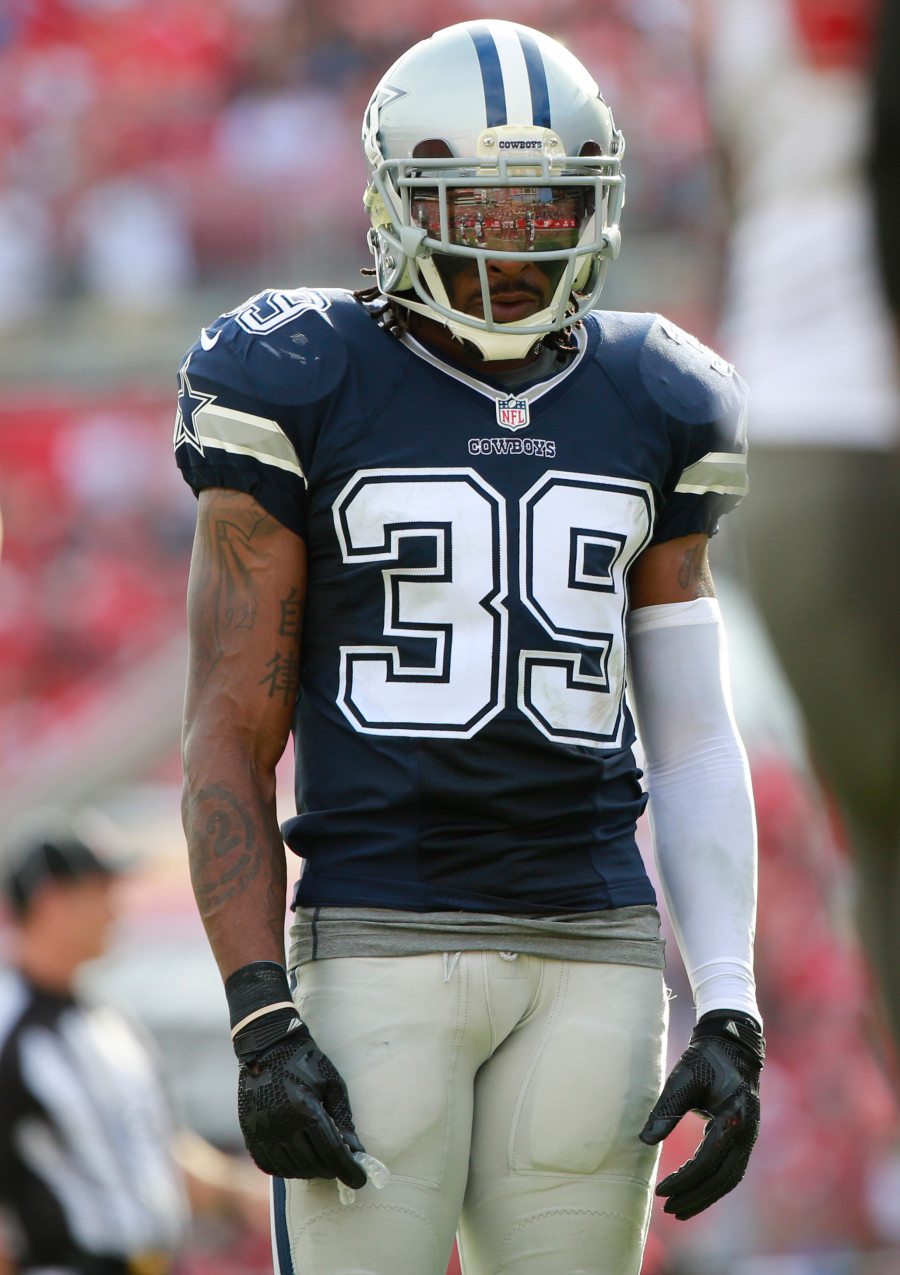 Depth could also be found farther down the list of free agents, as Brandon Carr (Cowboys), Jerraud Powers (Ravens), or even the recently-released Sam Shields could be of interest to the Steelers. If the club truly wants to find a top corner without paying market value, Pittsburgh could explore a deal for Browns defensive back Joe Haden, who was reportedly marketed at last year's trade deadline. Cleveland may not have any inclination to send its best defensive player to its division foe, however, and trading Haden would leave the Browns with $6.8MM in dead money.
The Steelers have selected cornerbacks in the early rounds of each of the past two drafts, and while Artie Burns performed well during his rookie campaign in 2016, 2015 second-rounder Senquez Golson has yet to see the field due to a myriad of injuries. Colbert recently confessed Pittsburgh isn't counting on Golson and may draft yet another defensive back this year, and a first-round pick is certainly a possibility. Sidney Jones (Washington), Tre'Davious White (LSU), Gareon Conley (Ohio State), and Quincy Wilson (Florida) are among the CBs that may be available at pick No. 30.
3. Start thinking about Ben Roethlisberger's replacement: The Steelers' offense doesn't really need any work. Antonio Brown and Le'Veon Bell are both considered among the best at their respective positions and are in line for new contracts, Martavis Bryant could soon return to give the club another boost, and Pittsburgh's offensive line rates among the league's finest. All told, Pittsburgh's offense ranked among the NFL's top 10 in scoring, yards, and DVOA.
Quarterback Ben Roethlisberger was good, too — but perhaps not quite as good as usual. The veteran signal-caller's completion percentage dropped by nearly 4%, while his Total Quarterback Rating slipped by 10 points. Roethlisberger's availability continued to be a question mark, as well, as the soon-to-be 35-year-old failed to complete the regular season's 16-game slate for the second consecutive year.
So while reports of Roethlisberger's decline may be greatly exaggerated, the Steelers need to begin planning for a post-Ben existence, something Colbert acknowledged in a recent media session.
"Will we add a [quarterback]?" Colbert said. "Absolutely. When? It's hard to say. Sooner or later we will have to address that."
Pittsburgh wants to re-sign free agent backup QB Landry Jones, but he's shown nothing to indicate he'd be a competent long-term replacement for Roethlisberger. Finding a young signal-caller in the draft, then, seems to be the best option going forward.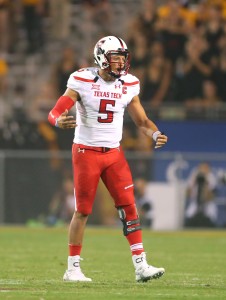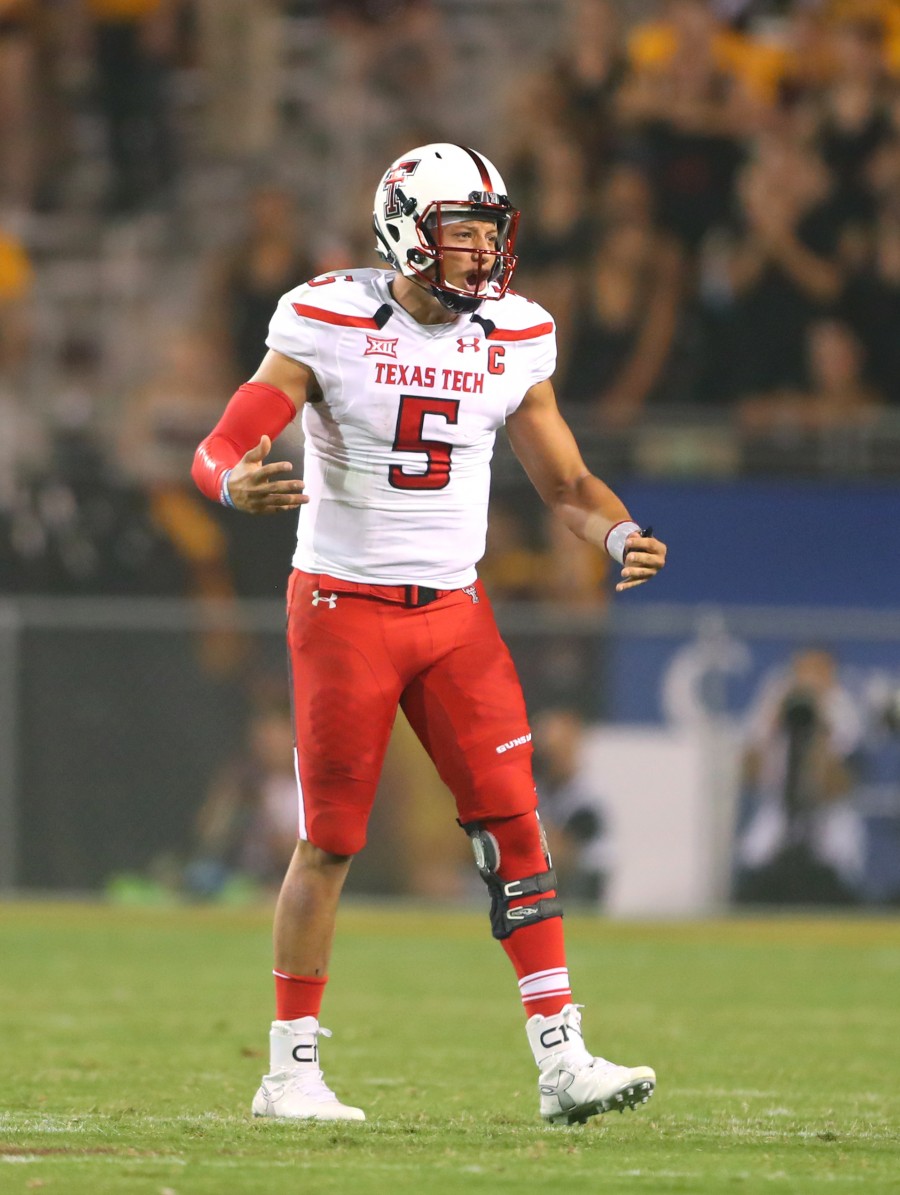 Mitch Trubisky (UNC) and Deshaun Watson (Clemson) figure to be off the board by the time the Steelers' Day 1 choice rolls around, but Notre Dame's DeShone Kizer could still be available depending on how the first round shakes out. Day 2 prospects include Patrick Mahomes of Texas Tech, Brad Kaaya of Miami, Nathan Peterman of Pitt, Davis Webb of Cal, and Chad Kelly of Ole Miss, the latter of whom scouts tend to think will fall to Day 3 based on injury and character questions.
The 2017 quarterback draft class is considered to be the worst in some time, and one evaluator recently told Matt Miller of Bleacher Report "all the quarterbacks…are terrible." That sentiment could have a two-pronged negative effect for the Steelers — not only will signal-callers get artificially pushed up boards, potentially forcing the club to expend earlier draft capital, but Pittsburgh might not even be able to find a passer worth a selection late in the draft. Still, the Steelers need to find Roethlisberger's successor at some point, and there's never a better time than now.
Photo courtesy of USA Today Sports Images.
Follow @PFRumors