One year after taking the NFC North crown with an 11-5 record, the Vikings witnessed the loss of their starting quarterback, injuries all along their offensive line, and a season-ending health issue to franchise icon Adrian Peterson. Following an 8-8 campaign and a third place divisional finish, Minnesota had several key areas to address this offseason, mostly on the offensive side of the ball.
Notable signings:
The Vikings actually boasted enviable depth heading into the 2016 season, but injuries and other factors led the club's front five to perform like a sieve by the end of the campaign. Phil Loadholt retired before the season got underway, John Sullivan was released, Mike Harris dealt with a mysterious illness that wiped out his entire year, and Matt Kalil and Andre Smith played only six combined games before going down with injury. The result was an over-matched offensive line that started the likes of T.J. Clemmings (among the worst offensive tackles in the NFL), ranked 30th in adjusted line yards, and 17th in adjusted sack rate.
Quarterback Sam Bradford was heavily affected by the lack of blocking up front, as he rarely had time to throw intermediate-to-deep passes and finished 33rd in average depth of target, as Matthew Coller of 1500 ESPN details. An offensive line that performed at just a mediocre level would have done wonders for the Vikings offense, so the club attacked the weakness by bringing in free agents Riley Reiff and Mike Remmers.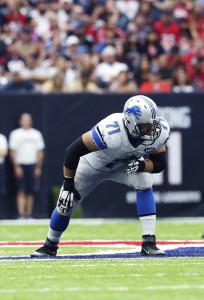 Both deals were overpays, to be sure, as Reiff and Remmers both graded in the middle of Pro Football Focus' offensive tackle rankings (Nos. 48 and 51, respectively, among 78 qualifiers). Reiff, specifically, is now the eighth-highest-paid left tackle in the NFL, and received the third-most guaranteed money. That's an exorbitant sum for a middling lineman, especially one who didn't even play on the blindside a year ago.
Remmers' contract is a bit more manageable, but the fact remains that Minnesota spent large to ensure a baseline level of production — and that's not a bad idea. With the emergence of quick passing games, it's more important than ever to simply not be terrible up front. Not every team needs to employ a Tyron Smith or a Joe Thomas to enjoy success, as it's weak links — instead of All Pro performances — that often differentiate between offensive lines. The Vikings are also paying for availability, as Reiff has only missed three games during his five-year career, while Remmers has played in 32 consecutive contests since becoming a full-time starter.
Running behind Reiff and Remmers will be Latavius Murray, who signed a three-year deal to leave the Raiders. Originally viewed as a replacement for Adrian Peterson, Murray's role is now murky after the Vikings traded up in the second round to select running back Dalvin Cook. There are certainly still carries to go around, as Minnesota ran the ball 380 times a season ago, but Murray probably isn't going to be the bell-cow back he thought he signed up to be. Mike Clay of ESPN.com (Twitter link) projects 169 carries for Cook, 111 for Murray, and 69 for Jerick McKinnon.
The Vikings' final notable offensive addition was wide receiver Michael Floyd, who struggled to find a market after being charged with Extreme DUI last year. Floyd, whose contract with Minnesota doesn't contain any guaranteed money, is certainly a bounce-back candidate, and could make for an excellent value signing. However, he's likely to serve a minimum two-game suspension, so he won't be on the field immediately. The NFL recently held a hearing on Floyd's case.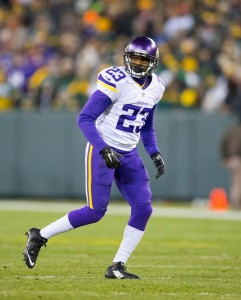 On the defensive side of the ball, the Vikings didn't add much to a unit that already ranked ninth in DVOA and is returning many of its players. One such returnee is cornerback Terence Newman, who miraculously graded as the league's ninth-best corner in his age-38 season, per PFF. At some point, Newman is going to experience a decline, but until that time, he'll continue to team with Xavier Rhodes in one of the NFL's best secondaries. He'll hold down the fort for 2015 first-round pick Trae Waynes, who has disappointed in two pro seasons.
Like Waynes, Datone Jones is a former first-round pick who hasn't contributed much during his NFL career, but he could be in for a fresh start after coming over from the division-rival Packers. Yanked around from position to position in Green Bay, Jones was even playing outside linebacker with the Packers. In the the Vikings' 4-3 front, Jones will move back to his more natural end position, and could even see time at three-technique defensive tackle.
Notable losses:
The most high-profile move of Vikings general manager Rick Spielman's offseason was the decision to decline Adrian Peterson's option for the 2017 season. Peterson, clearly, is one of the best players in Minnesota history and future Hall of Famer, but his salary was in no way tenable. Having only played in three games last year before going down with injury, Peterson was scheduled to earn $18MM if the Vikings exercised his option. That figure would have been $10MM more than the next highest-paid running back, so Minnesota — also faced with Peterson's controversial status with the club thanks to child abuse charges in 2014 — made the easy call to move on.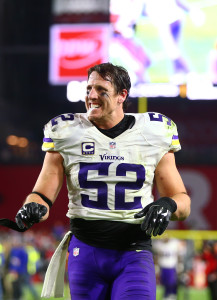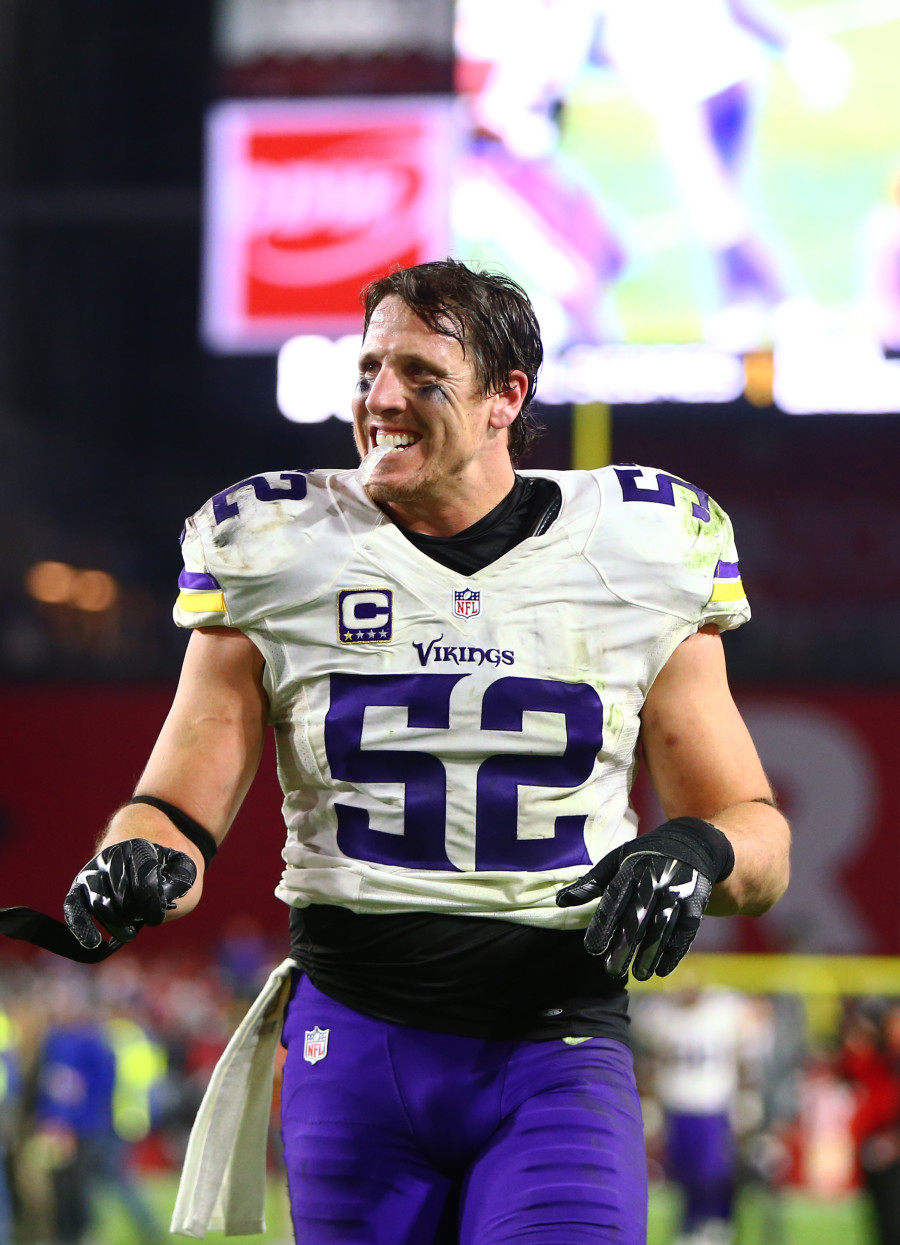 Chad Greenway was never the household name that was Peterson, but the veteran linebacker had appeared in 33 more games in a Vikings uniform than had than Peterson. Now 34 years old, Greenway made the decision to hang up his cleats in March. He'd struggled in recent years, but Greenway was once a high-level off-ball linebacker, and was always available. In 10 NFL seasons, Greenway missed only four games: all of those absences came in 2012, and Greenway played a full 16-contest slate in every other campaign.
Like Peterson and Greenway, Matt Kalil is a former first-round Vikings pick who won't be suiting up in purple in 2017. Kalil is one of the great mysteries among offensive lineman, as he was spectacular during his rookie season in 2012 and has never been a competent player since. After undergoing surgery for a labrum tear in September, Kalil missed the remainder of the 2017 season. He signed a pact with the Panthers that shares similar financials to Riley Reiff's deal with the Vikings, and it's hard to argue Minnesota didn't buy an upgrade.
Kalil isn't the only offensive lineman who won't return to Minnesota, as Brandon Fusco, Mike Harris, Jake Long, and Andre Smith all saw their ties with the Vikings severed. Fusco and Harris were both released, although the pair's 2017 contributions were vastly different. Fusco, a Viking since 2011, played nearly 80% of the club's snaps last year, while Harris didn't appear in any games while dealing with an undisclosed illness. Long, meanwhile, retired after playing four games for Minnesota in emergency duty.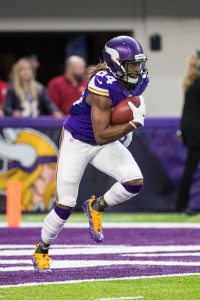 Most of the Vikings' other offensive defections were bit players, as wide receiver Charles Johnson, running back Matt Asiata, and fullback/tight end Rhett Ellison all played on less than 40% of the team's offensive snaps. But wideout Cordarrelle Patterson's loss will be felt, as the 26-year-old posted a career high in receptions last season. His most important role, though, was on special teams, where Patterson had scored five kickoff return touchdowns over the past four years while leading the league in yards per return in three of those four campaigns.
Defensive back Captain Munnerlyn earned middling grades from PFF in 2016, but the Vikings ranked fifth in DVOA against slot receivers (per Football Outsiders), the pass-catchers that Munnerlyn solely covered. A solid player for Minnesota, Munnerlyn landed a four-year, $17MM contract from Carolina that contains $6.9MM guaranteed. Given that Munnerlyn is now 29 years old — and the fact that the Vikings have internal slot options such as Trae Waynes, Mackensie Alexander, and even Terence Newman — the club made the right call in not matching the Panthers' offer.
Trades:
Draft picks:
Although they didn't have a first-round selection — having sent that pick to Philadelphia for Sam Bradford — the Vikings tied the Bengals and Seahawks for the league lead in draft choices with 11. Dalvin Cook, Minnesota's top pick, will likely have one of the largest roles among Vikings rookies, as he'll share running back duties with Latavius Murray. It wouldn't be a surprise to see Cook take over the lead role by midseason, however, especially since Minnesota paid 123 cents on the dollar to move up and get Cook.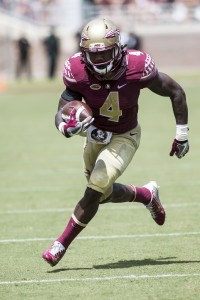 While Cook is the most high-profile of the Vikings rookies, Pat Elflein could end up leading Minnesota first-year players in snaps. A center by trade, Elflein could potentially man guard while Joe Berger or Nick Easton plays the pivot. Either way, Elflein figures to see a good deal of action on the Vikings' interior. When I mocked Elflein to Minnesota earlier this year, I called him "absolute mauler in the middle who destroys opposing defenders in the run game," using this GIF as evidence. Rob Rang of CBSSports.com compared him to another Ohio Stater, former Jets center Nick Mangold.
Most of the other Vikings' draft selections will serve as depth options, with third-round run-stuffing defensive tackle Jaleel Johnson a personal favorite of mine. Fifth-round wideout Rodney Adams could potentially make an early contribution, however, as he's in contention to replace Cordarrelle Patterson on kickoffs. Over the past two seasons at USF, Adams averaged 26.7 yards per kick return. He'll compete with Marcus Sherels for opportunities.
Extensions and restructures:
Other:
After Pat Shurmur took over as offensive coordinator following Norv Tuner's resignation, Minnesota averaged 332 yards per game in nine contests, an improvement over the 293 yards per game the club averaged under Turner. Sam Bradford, too, played relatively well under Shurmur, posting the all-time NFL record for completion percentage while (admittedly) throwing to an extremely short average depth of target. By weighted DVOA — which places more emphasis on more recent games — the Vikings actually (slightly) regressed under Shurmur, as they finished 27th in wDVOA as opposed to 26th in straight DVOA.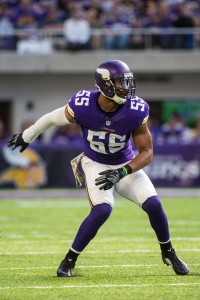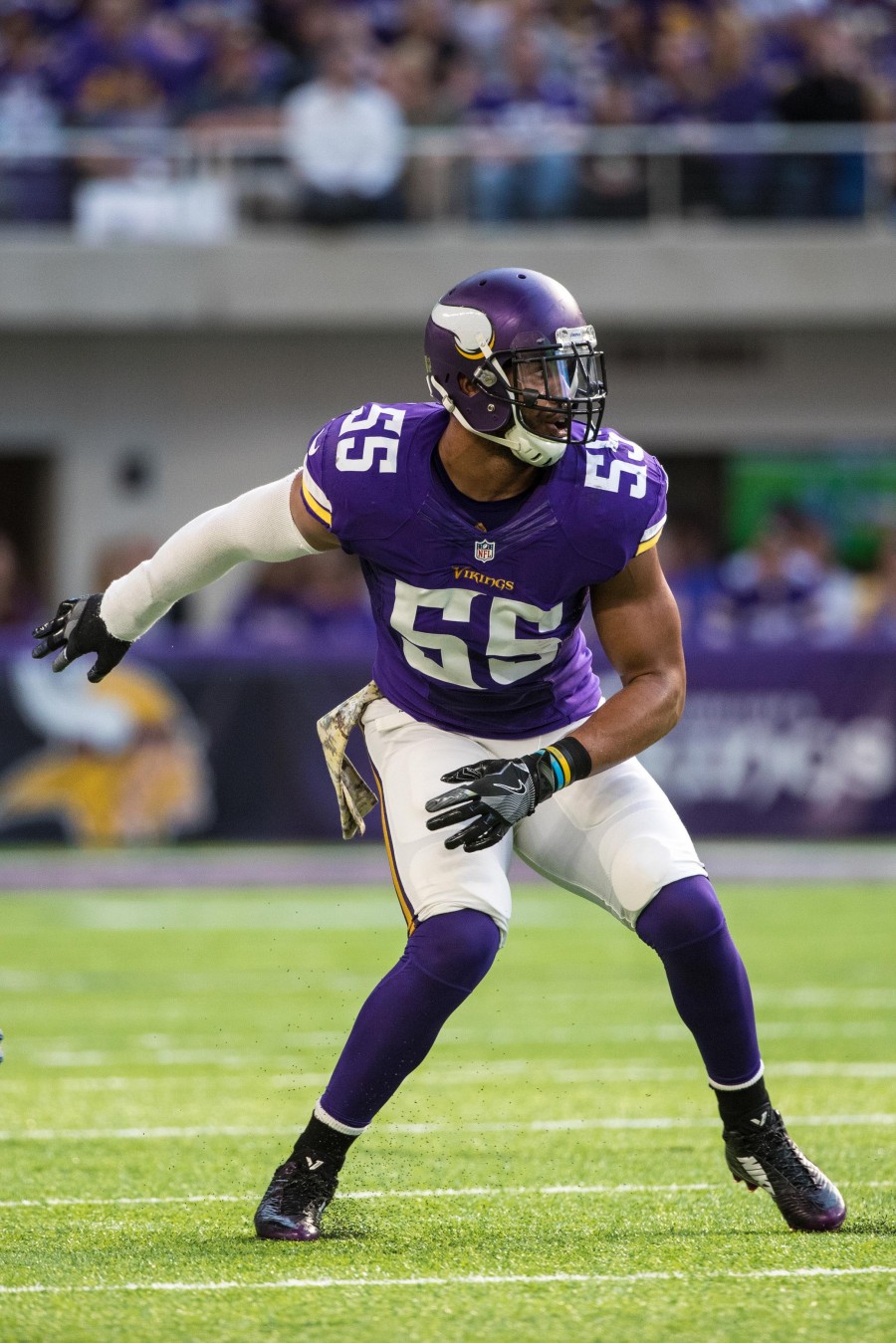 Although Anthony Barr is coming off the most disappointing campaign of his three-year career, the Vikings still exercised his 2018 fifth-year option with the hope that he can rebound to his 2015 form. Barr's option is guaranteed for injury only, so Minnesota could still renege on the extra year if Barr struggles again next season. While he didn't play well in coverage or in the run game, Barr still earned positive pass rushing grades from PFF, so it's a fair question whether Minnesota should deploy Barr as more of an edge player than as an off-ball 'backer.
As with Barr, the Vikings faced an easy call on Teddy Bridgewater's option, albeit for altogether different (and more unfortunate reasons). Bridgewater is still recovering from a devastating knee injury, and it's unclear if or when he'll be able to return to the field. Vikings head coach Mike Zimmer recently admitted he has "no idea" when Bridgewater will be able to play again. As such, Minnesota couldn't risk Bridgewater's option becoming fully guaranteed if he can't pass a physical.
Top 10 cap charges for 2017:
The Vikings deserve credit: they saw weaknesses at several areas — including running back and offensive line — and diligently attacked those positions in free agency in the draft. Using cap space and draft capital, Minnesota targeted upgrades on offense, adding to a unit that already included quarterback Sam Bradford, wideouts Stefon Diggs and Adam Thielen, and tight end Kyle Rudolph. Those additions, combined with an already stacked defense, should give the Vikings the chance to compete with the Packers for the NFC North title once again.
Information from Over the Cap and Roster Resource was used in the creation of this post. Photos courtesy of USA Today Sports Images.
Follow @PFRumors